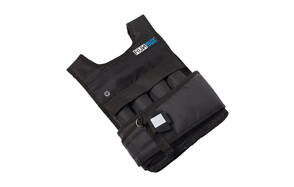 RUNFast Max Pro Weighted Vest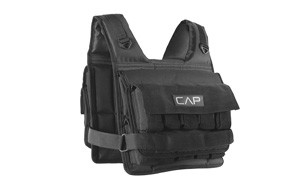 CAP Barbell Weighted Vest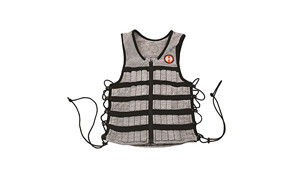 Hyperwear Hyper Vest Pro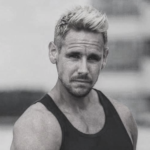 Training harder garners better results, right? While that's true, you shouldn't have to get there on your own. Reap the rewards (and endure tougher workouts) with a weighed training vest. Increase resistance, and maximize your potential muscle growth, all while adding a bit more calorie loss onto your cardio. It's a win-win situation; you just have to strap in.
The Best Weighted Vest
Weighted Vests Buyers Guide
Benefits of Weighted Vests
The whole point of your weighted vest is to improve your physical form with resistance training. If you were to carry a 5lb weight in each hand, (as you see many people doing,) you're not going to get the same benefits as a 10lb weighted vest that's evenly distributed across your torso. The main benefits of a weighted vest are:
1. Improved Cardiovascular Function
While you should always consult your doctor before making rash changes to your workout routine, you can still reap the rewards of a weighted vest. Resistance training is going to put however many pounds you decide into your workout, making it more strenuous, and making you work harder. The same way that cardio can help you remove blood clots over time, weighted vests can assist you with improving your cardiovascular health.
2. Resistance Training
Your muscles grow faster, and increase in size as opposed to non-weighted vest workouts. When you're adding resistance, such as push-ups and lifting weights, you're putting weighted resistance against your body, and putting your muscles to the test. Resistance training can help you if you're plateaued and are not happy with where you are. Push past your limits.
3. Reach New Heights Quickly, and Effectively
Certain testing has proven that you can improve your leg muscle potential, and other key muscle areas that make your workouts easier, and your daily life more maneuverable, all with short-term exposure to weighted vest training. It's just one more reason to grab a weighted workout vest today.
5 Tips To Get The Most Out Of A Weighted Vest
So you're looking to improve your overall physique, and we understand that. Weighted vests are an admirable way to go about it, and the entire process can be mostly effortless if you're smart enough and implement them in clever ways. Below, read about the best ways you can use your weighed vest when it arrives and push past your limits.
1. Corporate Casual Training Machine
Crunching the nine to five, donning a nice suit every single day? You're not alone. If you go with a more compact, breathable weighted vest, let it replace your tank or t-shirt underneath, and keep your jacket closed when you can. If your weighted workout vest is durable and flexible enough, you'll feel like your normal self after a slight adjustment period. Everything you do from walking up the stairs, (take the stairs, man,) to walking across the street to get a coffee, will have 10lbs of resistance alongside it. You can actually burn calories while walking to the snack machine. Ironic, yet effective.
2. Cycling
While it's not the first workout choice that comes to mind when you think of utilizing a weighted workout vest effectively, think about this: you're pushing extra weight. That's going to boost your leg muscle production that much more. Cycling is also a cardio workout, so you'll burn more calories the more weight you're pushing. If you're looking to trim down, get lean and fit, pop on that bad boy when you fire up the Schwann on a Sunday morning ride.
Pro Tip: Utilize a weighted vest, ankle weights, and wrist weights to get a serious workout going.
3. The Extremist
We all may be thinking about a popular 1990s anime anytime a weighted vest comes into the conversation. If you're on that bandwagon, then you know that the desired effect is to take off the weighted vest, and feel that much lighter, more nimble, and agile all-around. In this case, it's true. If you only take off your vest when you sleep and shower, and wear it the rest of the time, you're going to become so accustomed to it that you'll be shocked when it's off. Since real life doesn't work like television shows, you'll be happy to know that plenty of people have used it in this extreme way, and actually felt lighter when they were done.
4. Manual Resistance Training
So we've covered why these are so invaluable to your rapid physical development. Good old fashioned push-ups are always a great idea, but now, with your new secret weapon, you can get even more out of your manual resistance training. While it's not recommended to use these for sit-ups, you could also use these at the pull bar for the same effect. More weight, no matter how much, is better for resistance training.
5. Crossfit It Up
Planning on doing some running with a weighed vest? It's a great idea for multiple reasons. You can improve your cardiovascular health, while pushing the envelope and gaining a more agile way that you carry yourself. If you were to wear a 10lb weighted vest for every one of your runs for a month, and then suddenly run without it, you'll see your previous average or best time dramatically increase. Your body acclimated to a higher weight, and when you take that away, all the results and hard work you put into it are going to shine through.