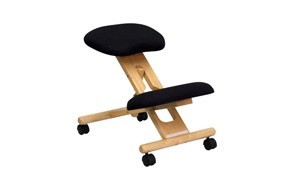 Flash Furniture Mobile Kneeling Chair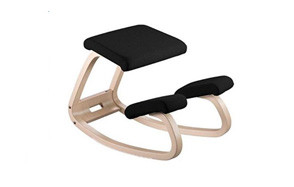 Sleekform Ergonomic Kneeling Chair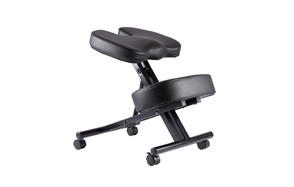 Fedmax Kneeling Chair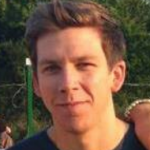 So you landed the office job of your dreams and now you're a bona fide desk jockey. You get to sit around all day. Sure, you still get a lot of work done, but it's not really physical work so it's easy, right? Ask a hundred different office workers if they consider their job to be easy and you may very well get a hundred different answers. Some office jobs are more stressful than others but not many people consider the physical stress of working in an office.
At this point, you're probably thinking, "What could possibly be physically stressful about a desk job"? Well, have you ever considered what pressure you put on your body when you sit in the same chair for eight or more hours per day? Many office workers can tell you that sitting at a desk all day puts a whole lot of strain on the back and neck. You may even think that those who regularly exercises are immune to these problems, but the reality is that most office chairs, as comfortable as they may seem, just don't do a lot to ease the pressure on your back, shoulders or neck.
In 1979, the original kneeling chair was invented by Hans Christian Mengshoel. Back then it was known as the Balans chair. Later, three Norwegian designers developed the kneeling chair we are all familiar with today. A kneeling chair is designed to relieve some of the pressure on the lower back by redistributing a person's weight between their buttocks and their knees. The best kneeling chair promotes aligning your body into a completely different posture. In many ways, it opens up the body and prevents you from hunching over the desk.
So is it really the ideal chair for those forced to sit at a desk all day or is it a torture device? Many office workers who have tried to spend part or all of their working day in a kneeling chair swear that they feel a lot less back and neck pain by sitting in this odd, yet practical chair. We've checked out some of the best kneeling chairs that you may want to consider trying.
The Best Kneeling Chair
Kneeling Chair Buying Guide
Still Not Convinced?
If you've spent years sitting in a conventional office chair, getting used to a kneeling chair may take a bit of time and effort. You may find it a little awkward as your first day goes on, particularly as you try and shift positions. One thing you will notice when you spend a little more time in a kneeling seat is how bad your posture actually is. Even your "so-called" relaxed and natural posture won't feel so natural anymore. In fact, sitting in an ordinary chair may give your back a good deal of support, thanks to the backrest, but your core muscles aren't getting any activity so it's only a matter of time before your shoulders droop and you start to hunch forward. That's when the pain starts to creep up on you.

Sitting in a kneeling chair forces your core muscles into action which will strengthen them. Over time, this will correct your posture in a more natural way and you'll generally start to feel better and stronger.
So what are the main benefits of sitting in a kneeling chair? The benefits go so much further than just improving your posture. If we stop and take a closer look, we can see many other benefits that include;
Relief from back pain - By distributing your body weight more evenly, there is less pressure on your lower spine. This helps to ease back pain and eventually alleviate it altogether.
Better Posture – Even the best office chairs still have you sitting in a position that often pushes your posture in an unnatural position. A kneeling chair sits you at an angle that forces you into a better posture. When you are not constantly hunching over your desk, your shoulders and neck are in a nice, tall stance and this does wonder at eliminating pain in those areas.
Stronger Core Muscles – The upright posture you get from sitting on a kneeling stool activates the muscles in your core region. These muscles are responsible for correcting your posture and strengthening the muscles in your back and around your spine. Sitting at the angle provided by a kneeling chair keep your core muscles active. Not only will you see an improvement in your core strength, but you'll also be pleasantly surprised to see your muscle tone has improved as well.
Comfort – When you look at someone sitting in a kneeling chair it's difficult to believe that they are actually comfortable. The chair itself looks uncomfortable and many people are reluctant to sit in them for this reason. However, once they can see past the awkward looking angles of a kneeling chair and actually try using one for a while, they are all surprised at how comfortable the chair can be.
Increased Productivity – Who would believe that you could actually work better in a kneeling chair? Poor posture can lead to discomfort and this can lead to feeling tired or fatigued. When you feel this way you are less likely to be able to concentrate and this will slow you down. By sitting in a kneeling chair, your posture and spinal alignment improve- Add to this the feeling of being comfortable and more positive will lead to better focus and the ability to get more done.
Breathe More Easily – Sitting in such an upright position with a better posture opens up your chest which makes breathing a lot easier. With all the extra oxygen coming into your lungs, you're bound to have more energy and feel better all around.

Healthy Tips For Office Workers
Avoid having lunch at your desk. Your lunch break belongs to you and you shouldn't need to work through lunch. Whenever you can, eat your lunch outside the office. Being out in the fresh air and sunshine will do you a world of good and you'll come back to your desk refreshed and ready to continue working. While we're on the topic of lunch, the last thing you want to eat if you're stuck at a desk all day is a huge, greasy meal like a burger and fries. Keep your lunches light and nutritious with lots of salads and vegetables. If you do need to snack throughout the day, opt for fruit and nuts instead of chocolate or candy.
Instead of taking the lift when you need to take documents and memos to other departments, take the stairs. The extra movement will help you work out the kinks you get from sitting at your desk all day. Also, if you need to communicate with your colleagues, don't make a call or send an email every time. If time permits, walk over to your workmate and convey your message in person. Not only will this get you out of your chair, but it's also a more sociable way of dealing with the people in your office.
Stay hydrated. If you find yourself feeling fatigued at work, check your water consumption. Most office buildings have air conditioning which can really dry out the air.  This, in turn, can increase feelings of dehydration. Keep a bottle of water with you at all times and don't forget to drink regularly. Also, drink coffee in moderation. Too much coffee will give you the jitters and you may actually feel more fatigued and less focused once the caffeine starts to wear off. Enjoy your coffee, but substitute your favorite hot beverage with a cup of herbal tea a couple of times a day.
Try and stretch. Regardless of the type of chair you sit in at work, you should try and stretch a few times a day. Pay particular attention to your neck and shoulders as these are the areas where you feel the most pressure in a desk job.
If you need to make and receive a lot of phone calls throughout the day, take some of those calls standing up. The person on the other end of the line can't see what you're doing and your focus is on the call so you won't be able to do much else. You may as well use the time to stand up and move around your desk instead of just sitting at it.
Choosing the best kneeling chair for yourself isn't about what looks the best so don't automatically select a chair simply because you think it will match the rest of the décor in your office. Try actually sitting in a few different types of kneeling chairs so you can get a good feel for them and then choose the one you think offers the best level of comfort and convenience. If you have bad knees, choose a kneeling chair with thick cushioning in the knee pads and seat. If you have a relatively large desk, make sure your kneeling chair has castors so you can roll around your work area.
If you are considering getting yourself a kneeling chair, there are some things you should consider. As comfortable as they are, it's not a good idea to sit in a kneeling chair for hours on end. Sitting in a kneeling position can also cause discomfort over long periods so consider alternating between a conventional chair and a kneeling chair. Don't stop there though. Whenever possible, stand up and walk around the office. Even if it's just to go to the bathroom or get a cup of coffee, get up as often as your job allows.
Once you get used to sitting in an ergonomic kneeling chair, you'll stop seeing them as a torture device and you'll begin to enjoy feeling strong and healthy in your seat. It may very well become your favorite chair in and out of the office.