Best Watches You Can Buy For Under $1000 in 2022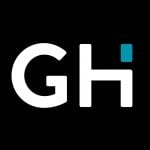 This product guide was written by GearHungry Staff
Last Updated
January 26, 2018
GearHungry Staff
GearHungry Staff posts are a compilation of work by various members of our editorial team. We update old articles regularly to provide you the most current information. You can learn more about our staff
here
.
GearHungry may earn a small commission from affiliate links in this article.
Learn more
You don't have to drop a second mortgage on a vintage Rolex to get the look you're going for. While no doubt, an expensive watch speaks volumes, you can get away without spending a grand, and still maintain that perfect look. Your watch is the jewel atop your crown; an expensive suit, perfect dress shoes and a haircut do most of the work—let your timepiece be the icing on the cake.
The Best Watch You Can Buy For Under $1000
TAG Heuer Men's Stainless Steel Watch
Classic silver-and-black will never go out of style. Whether it's a Benz, suit choice, or what's happening to your hair, these two colors work their way together seamlessly and beautifully. The TAG Heuer is no exception to the rule. The minute hands feature the six and twelve spot with a gauge for minutes, as well as a timer feature built right in. Stainless steel is one material that you can never go wrong with; TAG Heuer Men's Stainless Steel Watch is also good for over 600ft of underwater activity. Switch right from your polo gear to the wetsuit and hit the waves—nothing's holding you back. 
Versace Men's V-Race Swiss Quartz Watch
A name that drips from the tip of your tongue with exquisiteness: Versace has been a leader in the luxurious and expensive for ages, but with this solution for well under 1,000, you'll be able to ride in style no matter where you go. With a stainless steel case and aluminum top ring, you get that Versace letting along the top in bold silver against the black watch face. Keep perfect uniformity; allow red dots and the pointer of your seconds hand to stick out while remaining seamlessly centered within the watch. Versace Men's V-Race Swiss Quartz Watch is elegant at a discount.
Citizen Eco-Drive Men's Chrono A-T Watch
Citizen brings us fantastic design as a minimalist price point. Just about anyone can enjoy their black-and-silver Eco-Drive Men's Chrono A-T Watch, which blends perfectly with whatever style you're wearing. With its silver-tone dive watch features, such as the tri-chronograph subdials, you'll be able to submerge up to 660ft underwater without an issue. Japanese quartz movement, coupled with your analog display, makes for the highest quality watch under 1,000—you'll be coming in under 30% of your budget for fantastic features like the titanium link bracelet and automatic timekeeper. Every now and again, you get that holy grail product—Citizen just made it.
Tissot Stainless Steel Watch
Thick, durable stainless steel makes up the wristband of men—Tissot gives you an interface, encased in stainless steel, that encompasses a quartz analog movement system, and connects to a five-link stainless steel band, coming full circle to the most magnificent display you've ever laid your eyes on. With intricate clockwork embedded beneath the main flock's face and hands, you get a depth of style that encases you from the moment you glare into it. This is more than a timepiece—Tissot Stainless Steel Watch is a ridged style. 
Glare into the charcoal black clock face encased and stainless steel and accentuated by soft white hands and markings. Everything looks slimmer in black—that's why the good folks at Fossil crafted this timeless style. With plunger-style dials on the exterior of the stainless steel case, you get an abstract look while looking at an all-black chassis and band. Fossil Nate goes with anything you're wearing, offers dive resistance up to 165ft, and is made and assembled in the USA. This comes in a uniquely-designed tin for storage when you're not using it—the price is going to shock you. That much style for that little cost? We're surprised you aren't already wearing one.
Tissot Couturier Swiss Quartz Watch
Tissot makes intricate-looking designs on the faces of their most premier watches. With the Couturier model, you save on your budget of 1,000 by coming in under the halfway mark. The gleaming stainless steel case keeps the synthetic sapphire crystal encased, along with the Swiss quartz movement. You can dive down as much as 330 feet, all while feeling great about it being made in the USA. The all-black leather band wraps around your wrist firmly, while blending into the gleaming chassis. This is the watch you want on your wrist as you open the Lamborghini, gents.
Gucci G-Timeless Quartz Watch
In the style that only Gucci can deliver, you get a slightly more narrow case diameter, Swiss made, and ready to contour to your wrist. With a stitchback appearance resting beneath your markings and clock hands, you'll feel like you're looking through the windows at the Armani Exchange. The tight-knit display and three-link bracelet extend as a section of this Gucci watch; not as a separate band. For those with style and brand names in mind, the G-Timeless is the first pick.
While Casio has been synonymous with inexpensive design and attractive price points, this watch begs a revelation. As the most inexpensive watch on our list, Casio packs a serious punch with an all-black band and chassis, all crafted in the USA. G-SHOCK comes complete with 29 time zones across the globe, and an anti-magnetic structure. Accurate within one one-thousandth of a second, with shock resistance and over 300ft of water resistance. You get a brilliant mechanical display with an easily-visible design. Casio jumped up to the big leagues—are you game?
Seiko Beige Nylon Men's Watch
Seiko utilizes a minimalist design while keeping everything sharp and bold. The black case consists of stainless steel, weaving its band axels into the durable and adjustable nylon strap. If you're looking for something with a bit more water resistance, with Beige Nylon Men's Watch, Seiko made your wish list come true. For under 100, you're able to get up to 330ft of water resistance. While you're down there, you'll be able to bench on the 10-month power reserve for maximum diving time. With large quarterly numbers and an attractive, visible design, Seiko broke the barrier on a beautiful minimalist watch.
Get the mechanical, military design that you've been looking for. With a large case diameter and 660ft of underwater diving resistance, not to mention the ultrapowerful backlight and shock resistance, you'll wonder where Casio G-SHOCK GG-1000 has been your entire life. Get a digital readout of the time by gazing at the center of the clock face, perfect when you only have a second before the train pulls in. With five daily alarms, 12/24 hour time formats, and a guarantee of being made in the US, what do you have to lose?
Hamilton Khaki Field Stainless Steel
Get ready for Hamilton Khaki Field Stainless Steel men's watch that comes with a little bit of everything: classic design that anyone can agree on, 330ft of diving resistance, and a stainless steel case for optimum durability. Hamilton has been a leader in premier watches on the inexpensive side; when you go out with a budget of a grand and come home with more than half leftover, you'll be smiling for more than one reason. You get a date display that takes up the 3 o'clock spot, as well as bold and sharp numbers defining the rest of the watch.
Get ready to climb higher, dive deeper, and look bolder. LIV brings us one of the most minimalist Swiss designs we've seen, keeping true to the features of the watch that actually matter. With over 1,000ft of diving resistance, you'll be able to take Genesis X1 anywhere. Users have hailed its ability to be a durable, rugged mountaineering watch, as well. Encased in stainless steel and boasting a unique design (displaying the 2, 8, and 10 on the clock face) you'll definitely avoid blending in with the rest of your mates and their new timepiece acquisitions.
Tommy Hilfiger Men's Stainless Steel
Hilfiger's quality has never depreciated, but their initial costs have. You'd be shocked at how little you can pay for a Tommy Hilfiger brand watch, boasting the brand name and the posh design they're known for. With a genuine leather band enveloping your wrist, supporting the 46mm stainless steel case, you're already off to a good start. Quartz movement and the gold-and-white design on a black clock face blend together seamlessly. Just when you thought you couldn't get a name brand for way under budget. 
Citizen Titanium Eco-Drive
For a little bit of everything—the diver, the businessman, the casual golfer—you get a design that transcends any use. Dive up to 660ft, or bring the ultra high-grade titanium case through the woods on your mountaineering trip. No matter your need, you'll be donning the Citizen Eco-Drive on your wrist and bringing your sense of style to every event, every activity. Words cannot define the close fit of the stainless steel band, blending perfectly into the case. Japanese quartz movement and automatic timekeeping are just a few more of the reasons that this is the perfect fit for you.
Victorinox Swiss Army I.N.O.X.
Boasting an array of colors and styles to choose from, one of the most prominent brands in the world, the Swiss-made Victorinox brings you versatility and class that you just can't get for this amount of money. With with I.N.O.X. they're coming in under half-budget, my friend. Your diving resistance goes up to 660ft, while luminescent hands shine brightly beneath your scratch-resistance, triple-coated, anti-reflective sapphire crystal just beneath your watch face. At a 45mm stainless steel case size, everything is clearly visible and clearly classy. 
Tissot Quickster Blue Watch
Tissot brings elegance and a cost-effective price tag that anyone can applaud. The entire Quickster Blue Watch comes in stainless steel—the bracelet, the case, and then we get to the blue aspects that bring this watch from the humdrum of the norm, into the unique style that Tissot is famous for. Blues blend from the bezel into the dark navy blue clock face, hosting pure white markings beneath the scratch-resistant glass. Premium Swiss quartz movement with attention to detail—that's Tissot.
Burberry Swiss Made Watch
Black tie events? Corporate meetings? Burberry's got you covered. With an all-black design and white markings, (and a touch of uniqueness with the twelve o'clock marking having a double dash), your Burberry Swiss made watch will seamlessly blend into your corporate, casual, and formal wear without missing a beat. The date is featured beside the three o'clock marking, and the ion-plated case connects to the black leather strap in seamless style. 
Emporio Armani Men's Leather Watch
You'll get the smooth feel of a leather band, and the slick all-black look of the stainless steel case—this watch shouts sexy, boasting the function of quartz and 165ft of diving power. Thick, bold markings come full circle to the notorious Armani eagle along the top, displaying the date along the bottom, and boasting a 43mm diameter for maximum visibility. Emporio Armani is the watch that goes with every suit you have.
Citizen Eco-Drive Navihawk Atomic Timekeeping Watch
The Citizen Eco-Drive Navihawk Atomic Timekeeping Watch wins the award for the busiest watch face. You could look at this watch for weeks without working out what every number, dial, and initialism means. So it's fair to say there's a steep learning curve that comes with owning a watch like this. But when you've trawled through the user manual and you've got to grips with all the different functions, the possibilities are endless. Here are some of the headline features: multi-function chronographs, luminous markers, digital information displays, Japanese quartz movement, water-resistant to 200m (660ft), Atomic Clock synchronization, perpetual calendar, two alarms, and much, much more. 
Watch For Under $1000 Buyers Guide & FAQ
You don't have to spend a killing to look killer—your style isn't dependent on cash, so don't let yourself be constrained by it. Have you ever window shopped online or in the jewelry store at the mall only to find that you'd never reach that level of wealth? You can look just as good—better, in fact—than anyone else could in a ten-thousand dollar watch. The key is knowing what to shop for, but that's why you have Gear Hungry, right?
Q: Is It Possible to Buy Individual or Unique Design of a Watch Under $1,000?
A: If you're all about standing out from the crowd in the best possible way, then you're looking for  a unique style. Unless you're going to bleed your wallet dry there's no way you can get a 100%, designed-just-for-you, never-before-seen, but there are more than seven billion people in this crazy little world.
Odds are that you're not going to run into anyone with your exact same watch; for under $1,000, you can definitely get a unique design that many people aren't going to see. You also have to factor in that not as many folks are wearing watches nowadays; instead of following the flock and looking at your lock screen, you're looking at your watch like a boss.
Q: What's the Most Popular Watch Under $1,000?
A: If we had to go off our staff's pick, we'd say the Tissot stainless steel watch (5th on this list), but if you listen to our loyal gear-lovers, the Gucci G-Timeless Quartz Watch (9th on our list) tends to be the favorite. Its' versatile design goes with just about anything, so our readers tend to use them for suits, casualwear, and everything in between.
Q: Will A Watch Under $1,000 Look Cheap?
A: In short, no. Some of these watches on the list are under 20% of the discussed maximum budget, and they're fantastic looking. It comes down to what your version of cheap is. Are rubber wristbands cheap? (Divers would disagree; if your diving watch doesn't have a rubber band, it's cheap.)
If you think stainless steel bracelets and seamless watch faces are posh-looking, then that's what you should go with. There are three things that make a watch look "cheap" in a general sense: Plastic, scratched lenses (most good watches will have durable lenses), and cartoon characters. Other than that, it's about your personal style and how your watch contours to it.
Q: Where Can I Get a Watch Under $1,000?
A: The best place for that is Amazon; they're a competitive marketplace for most retailers. Brands like Casio and Gucci don't have customers flooding their webpages, crashing their sites—Amazon is the world's largest marketplace, and for that reason, there's a bunch of capitalistic competition to be found.
Things to Consider When Buying a Watch Under $1,000
We'd all like to believe that our pockets ran deep, but sometimes, we just can't spare the cash for expensive watches. This is when the inner coupon mom in all of us comes out and takes the helm—you need to learn how to shop, how to find what works for you, and you can't do that without asking yourself serious questions about what you want. Here's what you should look for when buying a watch:
Price: This is going to be a factor, no matter what. If you ever hit the point where you can buy something without at least looking at and considering the price, then you've become a tyrant of your own wallet, and you need to be stopped. The most influential part of any purchase is the cost. It directly impacts, and is directly impacted by the other components.
Research Like Crazy: Dig deeper, look to research any potential purchase that you're looking at. Failing to do so is only going to disappoint you in the future, and possibly give you an unrealistic expectation of what you should be expecting. Researching ensures that you're not going to be disappointed (because you'll be informed), and also lets us know the furthest that our money is going to take us. Don't live beyond your means.
Authenticity: Maybe to you, your watch doesn't have to be a Victorinox, but if you're going purchase one, you would want it to be authentic, right? Nothing's worse than getting taken for a ride for an authentic brand name watch. That's why Gear Hungry uses the best certified retailers that brands are known to use.
Manufacturer's Warranty: Most warranty information is available directly through the manufacturer. However, on popular sites like Amazon, they'll warn you of information regarding the warranty when you add the item to your cart. In some cases, the warranty ends up being carried out through Amazon. Pay attention to the length of the warranty; most watches don't encounter issues for the first five years, and most decent warranties will run for three. If you take care of your watch, you'll only have to really worry about sparsely cleaning it and replacing the batteries from time to time.
Style: It's a fashion statement; you're not buying a watch to tell the time while you're on-the-go. Everything under the sun has a digital clock on it nowadays. You can drive by most banks and look at their enormous digital clock on the outside of their building. It's about making it look good, and making you look good, so size up the cost versus the style, and make your deliberation.
Conclusion
What's the most important factor to you? If you work in a rough industry, perhaps it's the warranty and material for the case. If you're all about having a different watch to go with each suit, you're after style. Either way, you've got a list of the best 22 watches on the market today. Get ready to make a splash.
Sign Up Now
GET THE VERY BEST OF GEARHUNGRY STRAIGHT TO YOUR INBOX