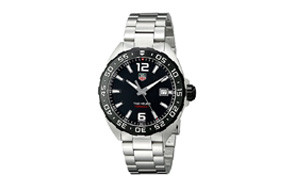 TAG Heuer Men's Stainless Steel Watch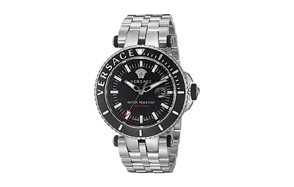 Versace Men's V-Race Swiss Quartz Watch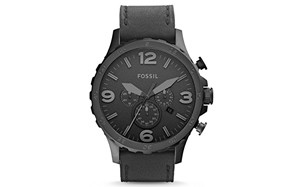 Fossil Nate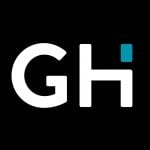 You don't have to drop a second mortgage on a vintage Rolex to get the look you're going for. While no doubt, an expensive watch speaks volumes, you can get away without spending a grand, and still maintain that perfect look. Your watch is the jewel atop your crown; an expensive suit, perfect dress shoes and a haircut do most of the work—let your timepiece be the icing on the cake.
The Best Watch You Can Buy For Under $1000
Watch For Under $1000 Buyers Guide & FAQ
You don't have to spend a killing to look killer—your style isn't dependent on cash, so don't let yourself be constrained by it. Have you ever window shopped online or in the jewelry store at the mall only to find that you'd never reach that level of wealth? You can look just as good—better, in fact—than anyone else could in a ten-thousand dollar watch. The key is knowing what to shop for, but that's why you have Gear Hungry, right?

Q: Is It Possible to Buy Individual or Unique Design of a Watch Under $1,000?
A: If you're all about standing out from the crowd in the best possible way, then you're looking for  a unique style. Unless you're going to bleed your wallet dry there's no way you can get a 100%, designed-just-for-you, never-before-seen, but there are more than seven billion people in this crazy little world.
Odds are that you're not going to run into anyone with your exact same watch; for under $1,000, you can definitely get a unique design that many people aren't going to see. You also have to factor in that not as many folks are wearing watches nowadays; instead of following the flock and looking at your lock screen, you're looking at your watch like a boss.
Q: What's the Most Popular Watch Under $1,000?
A: If we had to go off our staff's pick, we'd say the Tissot stainless steel watch (5th on this list), but if you listen to our loyal gear-lovers, the Gucci G-Timeless Quartz Watch (9th on our list) tends to be the favorite. Its' versatile design goes with just about anything, so our readers tend to use them for suits, casualwear, and everything in between.
Q: Will A Watch Under $1,000 Look Cheap?
A: In short, no. Some of these watches on the list are under 20% of the discussed maximum budget, and they're fantastic looking. It comes down to what your version of cheap is. Are rubber wristbands cheap? (Divers would disagree; if your diving watch doesn't have a rubber band, it's cheap.)
If you think stainless steel bracelets and seamless watch faces are posh-looking, then that's what you should go with. There are three things that make a watch look "cheap" in a general sense: Plastic, scratched lenses (most good watches will have durable lenses), and cartoon characters. Other than that, it's about your personal style and how your watch contours to it.
Q: Where Can I Get a Watch Under $1,000?
A: The best place for that is Amazon; they're a competitive marketplace for most retailers. Brands like Casio and Gucci don't have customers flooding their webpages, crashing their sites—Amazon is the world's largest marketplace, and for that reason, there's a bunch of capitalistic competition to be found.
Things to Consider When Buying a Watch Under $1,000
We'd all like to believe that our pockets ran deep, but sometimes, we just can't spare the cash for expensive watches. This is when the inner coupon mom in all of us comes out and takes the helm—you need to learn how to shop, how to find what works for you, and you can't do that without asking yourself serious questions about what you want. Here's what you should look for when buying a watch:
Price: This is going to be a factor, no matter what. If you ever hit the point where you can buy something without at least looking at and considering the price, then you've become a tyrant of your own wallet, and you need to be stopped. The most influential part of any purchase is the cost. It directly impacts, and is directly impacted by the other components.
Research Like Crazy: Dig deeper, look to research any potential purchase that you're looking at. Failing to do so is only going to disappoint you in the future, and possibly give you an unrealistic expectation of what you should be expecting. Researching ensures that you're not going to be disappointed (because you'll be informed), and also lets us know the furthest that our money is going to take us. Don't live beyond your means.
Authenticity: Maybe to you, your watch doesn't have to be a Victorinox, but if you're going purchase one, you would want it to be authentic, right? Nothing's worse than getting taken for a ride for an authentic brand name watch. That's why Gear Hungry uses the best certified retailers that brands are known to use.
Manufacturer's Warranty: Most warranty information is available directly through the manufacturer. However, on popular sites like Amazon, they'll warn you of information regarding the warranty when you add the item to your cart. In some cases, the warranty ends up being carried out through Amazon. Pay attention to the length of the warranty; most watches don't encounter issues for the first five years, and most decent warranties will run for three. If you take care of your watch, you'll only have to really worry about sparsely cleaning it and replacing the batteries from time to time.
Style: It's a fashion statement; you're not buying a watch to tell the time while you're on-the-go. Everything under the sun has a digital clock on it nowadays. You can drive by most banks and look at their enormous digital clock on the outside of their building. It's about making it look good, and making you look good, so size up the cost versus the style, and make your deliberation.

Conclusion
What's the most important factor to you? If you work in a rough industry, perhaps it's the warranty and material for the case. If you're all about having a different watch to go with each suit, you're after style. Either way, you've got a list of the best 22 watches on the market today. Get ready to make a splash.