Last updated:
18 Dec 2020
15 Gifts For Bachelors In 2021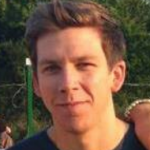 This product guide was written by Jordan Carter
Published
January 6, 2020
While the rest of you and your buddies are venturing closer towards proper family life, there always seems to be one of your group who's been left behind. Often the womanizing lothario modeled after the many, many stereotypical cads of 80s and 90s television, bachelors live life fast and untethered, but that shouldn't mean you don't consider gifts for bachelors being greatly appreciated.
Like anyone else, it's nice to receive a gift every once in a while, and for those loving the single and independent lifestyle, bachelor gifts can be (almost) anything. They don't need to worry about getting rid of their partner's stuff to make space; they don't need to concern themselves with ruining the feel of the room. Instead, they can add to their growing collection of sometimes cool and sometimes practical stuff.
Just like Joey Tribbiani, Barney Stinson, and Al Pacino (among others) these gifts are here to show you and your bachelor buddies that being single ain't so bad.
Gifts For Bachelors
The best!
Gear, gadgets & stuff for men
Straight to your inbox