Gifts For Groomsmen in 2022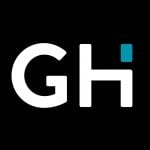 This product guide was written by GearHungry Staff
Last Updated
October 26, 2018
GearHungry Staff
GearHungry Staff posts are a compilation of work by various members of our editorial team. We update old articles regularly to provide you the most current information. You can learn more about our staff
here
.
GearHungry may earn a small commission from affiliate links in this article.
Learn more
When it comes to planning your wedding, you're going to have a lot to think about. You've got a whole lot of planning to do for the big day. So, the last thing on your mind is buying gifts for your groomsmen. But the tradition is to buy them a small gift and you want to show your appreciation for all their hard work.
The gift you buy your best man should be a little more special than the gift you buy the groomsmen, and that should, in turn, be a little more special than the gifts you buy the ushers. So, you're looking for something personalized and rememberable, but not too expensive. The best groomsmen gift ideas are unique are personal, without being tacky.
You probably don't have time to labor over this decision, so we've done all the hard work for you. Here are the 13 best gifts for groomsmen.
Gifts For Groomsmen
Beard Grooming & Trimming Kit For Men Care




It's great to be able to buy something manly for your groomsmen. And nothing screams manly like a beard grooming and trimming kit. This one really depends on how much facial hair your groomsmen are sporting, but if they're full-faced it's a great gift. In fact, the kit can even be used for head hair, so it really is an all-rounder.
This beard grooming and trimming kit are born of the hipster revolution. In the last ten years, it has become cool to have a beard. Apparently, even some women like it. It's a simple kit but it has everything you need to keep those mutton-chops in shape.
It comes with a beard brush, wooden beard comb, and a pair of barber-quality scissors. These are the holy-trinity of maintaining, shaping and cleaning beards without any qualms. On top of that, it has a pot of unscented beard balm which moisturizes, conditions, softens, and helps style the man-fuzz. And a bottle of all-important beard oil which moisturizes the skin underneath the facial hair as well as the hair itself. Add all this together and you've got a pretty comprehensive beard grooming kit. It all comes in a luxury presentation box that won't look out of place anywhere on your wedding day. Whether you're looking for the best man gift ideas or gifts for groomsmen, this classy little kit is an excellent option.
Key Features:
Natural beard oil and balm
Beard brush and comb
Barber-quality scissors
Luxury presentation box
Specification:
Brand

Rapid Beard

Weight

14.9 ounces
RFID Blocking Slim Minimalist Front Pocket Wallet

The best groomsmen gifts are the ones they can use. There's no point buying them something they're going to leave on the counter when they get home and forget about. That's why a wallet makes a perfect gift. Sure, most men already have a wallet, but that doesn't mean they can't own a better one. This RFID Blocking Wallet is one of the best out there.
Its most important feature is the fact that it blocks RFID. That means it has a sort of passive shield inside the wallet that stops criminals from reading your card information and taking money from your bank. There's been a big rise in this sort of crime in recent years, and you can protect your groomsmen against it. Let them keep their hard-earned cash in their pocket!
Apart from that, this RFID wallet is great looking anyway. It's extremely thin for a wallet, the idea being that it can slip into your front pocket without any problem. That acts as another level of protection against pickpockets because it's much harder to reach into the front pocket.
It's made out of the finest full-grain leather. This makes the wallet super durable as well as giving it a unique and classy look. It's not the biggest wallet on the market, but it will fit perfectly inside a suit pocket and make for a really cool groomsmen gift.
Key Features:
RFID blocking – protects against credit card fraud
Fits in front pocket
Made from finest full-grain leather
Lifetime warranty + money back guarantee
Specification:
Brand

Bryker Hyde

Weight

3.2 ounces
Charles-Hubert Premium Collection

If you've got a little more money to spend on your groomsmen, then a front pocket watch can make the perfect gift. In recent years, they had become a bit of a gimmick, but they are starting to rise in popularity again. There's nothing cooler than seeing a man in a tailored suit pull out his pocket watch to check the time. That kind of cool is timeless.
The Charles Hubert Paris 3972-W is relatively expensive at around $300, but you are paying for something that is worth that money and more. Since 1990, Charles Hubert Paris has been gaining a huge reputation in the American watch industry. They have a huge following due to their exceptional quality, affordable pricing, and unprecedented lifetime warranties – you don't get that from other watchmakers.
This watch is well worth the money you are spending. It has an elegant stainless-steel outer case, which opens at both sides, revealing a skeleton dial. The great thing about any skeleton watch is that you can see the inner workings of the watch, which will give you a real appreciation for the quality of the craftsmanship. Plus, it comes with a beautiful, matching curb chain that attaches to your suit. All of this comes together in a beautiful paper gift box that makes the product feel really special. It might be a bit more money than you were planning to spend but it has to be one of the best groomsmen gifts ever.
Key Features:
Double demi hunter case
Skeleton Dial
Not water resistant
Luxury presentation box
Specification:
Brand

Charles-Hubert, Paris

Model

3972-W

Weight

8 ounces




Zippo Brass lighters have been a mainstay of the gentleman for nearly 100 years. Started by George G. Blaisdell in 1932, the Zippo lighter is inspired by an Austrian design and is synonymous with cool. The design has barely changed since the first one was made, and they are still one of the most reliable pieces of equipment you can buy. It doesn't even matter if you aren't a smoker, maybe you use them to light up a cigar once in a blue moon. Plus, you can personalize them, so your groomsmen will always remember your special day.
The lighter is made from metal and has a windproof design that works virtually anywhere. That means you can light up a cigarette in even the harshest conditions. They are refillable, so you never have to replace them, just simply buy lighter fluid. You can also replace the flint and wick, which means they are virtually unbreakable. This brass model was released in 1982 to celebrate the 50th anniversary of Zippo lighters. It comes in 4 different finishes: high polish brass, brushed brass, Venetian high polish brass, and tumbled brass – so you could even buy a different one for each groomsman. This awesome groomsmen gift is a timeless classic that will last a lifetime. It comes in Zippos' classic little case and has the notable stamp on the bottom of the lighter, so you know it is the real deal.
Key Features:
Genuine Zippo design
All metal construction
Refillable and replaceable parts
4 different brass finishes
Mission Belt Men's Leather Ratchet Belt

Hopefully, your groomsmen will already have their own belts. The last thing you want is an embarrassing wardrobe malfunction on your big day. Having said that, they probably don't own a belt like this. The Mission Leather Ratchet Belt is a bit different from normal belts.
Like normal belts, it's made from high-quality genuine leather, which doesn't crack or wear out. The difference is that this is a ratchet belt. It has a tightening system that avoids the need for adding extra holes in the belt and compromising the leather strap. Instead, you just tighten it to your fit and close the buckle. This makes it perfect for any sized man. Plus, the buckle is completely removable, which is super handy for airport travel. Instead of going through the embarrassment of taking the whole belt off, just remove the buckle.
Mission donate a dollar from every purchase to help fight global hunger. Their motto is "Buy a belt, feed a family". So, when you give it to your groomsmen, you are actually helping those in need as well. It comes in a wide variety of colors and styles, which means you can match it to your groomsmen's suits if you want to.  When you are picking groomsmen presents, sometimes simple is better. Everyone needs a leather belt.
Key Features:
Genuine Leather
Ratchet-style belt buckle
Removable buckle
Variety of colors and styles
Specification:
Brand

Mission Belt

Model

Ratchet Belt Alloy 35Mm

Weight

10.6 ounces
Versa Automatic Single Watch Winder

If your groomsmen are true gentlemen, they will have an automatic (self-winding) or kinetic watch. They might even have a collection of these watches to wear with different outfits. If that's the case, they will need a watch winder. Watch winders keep watches turning when they are not being used. This is important because it helps maintain the watch and keep it in excellent running order.
The Versa Automatic Single Watch Winder is the best-selling watch winder on Amazon. That's because it offers high-quality Japanese watch winding technology at an affordable price. The Mabuchi Japanese motor and gearbox turn the watch 4 times per day and has 3 different settings for clockwise, counter-clockwise, and bi-directional. This provides every option necessary to keep a luxury watch working perfectly.
They can be used with Rolex, Omega, Tag Heuer, Tissot, and most other major watch brands. It also has a beautiful, clear face so that they can have the watch on display at all times. Plus, it comes with multiple watch pillows to make sure the timepiece fits perfectly. The kit comes with a power adaptor and instruction manual, in case they have never used a watch winder before. This present will only make sense if your groomsmen have this specific type of watch, so you will have to do some background research before you buy.
Key Features:
Mabuchi Japanese motor & gearbox
Compatible with major watch brands
Power adaptor included
1-year warranty
Specification:
Brand

Versa

Model

g077

Weight

1.75 pounds
Vetelli Hanging Toiletry Bag for Men



Good groomsmen gifts are all about quality. You want to buy something that is going to last a lifetime, so they will always remember your special day. The problem is that weddings can get pretty expensive, so you need something that isn't going to break the bank as well.
That's why the Vetelli Hanging Toiletry Bag for Men is the perfect gift for your groomsmen. All modern men need a toiletry bag, whether it's for long business trips or their summer holidays. But so many men have a low-quality one that doesn't reflect them as a person.
This Italian-designed toiletry bag is less than $40, so it's not going to cost you the earth. It's made from beautiful, leather and has a timeless design, complete with belt buckle-style straps. It can be hung up or laid flat, making it versatile for any bathroom situation. It will work just as well in a 5* hotel as it would in an airplane toilet.
On the inside, it has multiple interior pockets – 2 zipped pockets and 2 snap-fastened square pockets. That gives plenty of space to carry a whole grooming kit around.  Plus, the interior material is expandable, which means it can take extra bulky items if required. Vetelli are known for making super high-quality products and they only use cruelty-free, vegan leather, so your conscience will be clean when you hand this over to your groomsmen. If you're looking for a timeless, yet affordable stylish gift for your groomsmen, look no further.
Key Features:
Made from cruelty-free leather
4 expandable interior pockets
Can be hung or laid flat
Timeless design
Specification:
Brand

Vetelli

Model

V103

Weight

14.4 ounces
Sonos Play:1 Compact Wireless Speaker

Not all groomsmen gifts have to be old-fashioned, classic gifts. You could move with the times and buy something ultra-modern that you know is going to get used to. The problem with buying old-school presents is that they are more of a gimmick than an actual usable item. Something like the Sonos Play:1 Compact Wireless Speaker will blow your groomsmen's minds!
If you're new to Sonos, they are basically a speaker company that has blown the industry apart. They started in 2002 but have become extremely popular in the last 5 years. They offer really high-quality sound from Bluetooth portable speakers, that is paired with amazing technology to turn your house into one big sound system. All Sonos speakers can be paired together, either to make a bigger sound or to play different music. So you can have one song, or many different songs playing in each room of the house. The Play:1 is the smallest of the Sonos range, which makes it perfect for having in a kitchen or bathroom. Having said that, the sound quality is good enough to work in a much bigger room, but that's up to the person you buy it for.
You can either buy them on their own or as a pair. They're super easy to set up, only taking around 5 minutes. You can control them using your phone, tablet, or laptop. Plus you can stream music from all of the major music streaming services including Spotify, Apple Music, Pandora, and Amazon Music.
Key Features:
Small but powerful
Set up in 5 minutess
Use with phone, tablet, or laptop
Stream music from all major platforms
Specification:
Brand

Sonos

Model

PLAY1US1BLK

Weight

4.08 pounds
Spyderco Manix 2 Lightweight Folding Knife

All men are adventurers at heart – whether that means they have to buy every piece of camping equipment available for a short camping holiday, or actually take it a step further and go on extreme adventure holidays. It's just built into us as men. We can create a fire, prepare a meal, build a shelter, and be at one with nature.
So, when it comes to finding awesome groomsmen gifts, it's useful to bear this in mind. That's why we've included the Spyderco Manix 2 Lightweight Folding Knife. This isn't just another camping knife. It's the daddy of knives. It's only tiny, at 3.37", but don't let that put you off. It has an ultra-sharp, flat-ground stainless steel blade that can cut through pretty much anything. Plus, it is super-lightweight – it weighs less than 3 ounces. This makes it the perfect addition to any man's toolbox or camping set up. It's going to become their most important little tool.
The ergonomic handle feels like it was built just for your hand. And it's not just us that think that – it has loads of amazing reviews on Amazon. They're built in the USA and come in three different colors, which means they can match the rest of the camping equipment. This knife is so good all of your groomsmen will be eating the wedding dinner with it. They'll be showing it off to anyone who will listen. Even Crocodile Dundee would be impressed. This is one of the all-time great groomsmen gifts.
Key Features:
3.37 inches
2.88 ounces
Flat-ground, stainless-steel blade.
Ergonomic handle
Specification:
Brand

Spyderco

Model

SC101PBK2-BRK

Weight

1 pounds
Visol Products VCASE453 Hamish Travel Cigar Humidor Case




No bachelor party or wedding is complete without a few fine Cuban cigars. Whether you like them or not, they make any man feel like a gangster – which is something you should feel like once in a while. You and your groomsmen have worked hard to be where you are, and you deserve to kick back and relax in style. But, if you're going to spend all that money on some fine cigars, then you need to keep them stored properly, or they will be gone-off when you get around to smoking them.
That's where the Hamish Travel Cigar Humidor Case comes in. For those that don't know, a humidor is a humidity-controlled box that keeps cigars fresh and ready for smoking. This particular humidor is travel-sized, which makes it perfect for slotting into the inside pocket of a suit. It can hold 1-4 cigars depending on the ring gauge of the cigars. Plus, it has a Hygrometer, which measures the humidity and lets you keep an eye on the condition of the cigars. The case is made from tough metal, so it will protect those expensive Cubans from being dropped or damaged, and it comes in three separate designs, so you can match it to the groomsmen's suits. This awesome groomsmen gift is perfect for cigar aficionados and means you have an excuse to pop out for a smoke, instead of talking to the in-laws.
Key Features:
Integrated humidor and hygrometer
Holds 1-4 cigars
Fits inside suit pocket
Made from tough metal
Specification:
Brand

Visol

Model

VCASE453

Weight

0.32 ounces
Fine Dine – Double Old-Fashioned Whiskey Glass Set

There's nothing more rewarding than sitting back with an old friend and enjoying a glass of whiskey. It just oozes class. You can feel like Mark Twain or Frank Sinatra, sipping a glass of beautiful bourbon. But you have to drink it out of the right glass. It completely takes grandeur out of it, if you are sipping it from a coffee cup. So, when you are enjoying a glass of whiskey with your groomsmen and reminiscing about your big day, it has to be out of a real whiskey glass.
Fine Dine set of whiskey glasses comes in a luxurious gift box with a magnetic closure. It contains two 8-ounce, crystal whiskey glasses. They are hand-made by glass artisans that use high-clarity, radiant glass. The glass is 100% lead-free, which makes it safe to drink from. They are safe for dishwashers, but it is recommended that they are hand-washed to avoid any clouding in the glass. In contrast to old-style crystal glasses, these glasses have a unique twisted shape, which will make them stand out on any mantlepiece. You can buy them in either a set of two or a set of five with a matching twisted decanter. That costs a little extra of course, but it depends on how much you are willing to spend to find your groomsmen and whiskey lovers gifts.
Key Features:
2 or 5 set of whiskey glasses
High-clarity, crystal glass
8-ounce
Dishwasher safe
Specification:
Brand

FINEDINE

Model

FD-G403

Weight

2.39 pounds
Victorinox Swiss Army Classic SD Pocket Knife, Red

A Swiss Army Knife is something that every man should own. Whether it sits in a draw and just gets used as a bottle opener, or goes out on every camping trip, it is an essential item for any adventurous man. They have been around since 1981 and have one of the most recognizable designs in the world. Everyone knows that logo as soon as they see it. The reason they have been so successful, for so long, is because they are such a high-quality item. You never hear of someone breaking a swiss army knife.
You groomsmen will be delighted when you present them with this classic multi-tool. This Classic SD Pocket Knife has 7 functions including a 1.25" blade, a nail file, a screwdriver, scissors, keyring, tweezers, and the all-important toothpick. The tool itself is made from durable stainless steel and it has a beautiful polished ABS outer-shell. It can fit in any pocket or hang on a set of keys, thanks to the handy little key ring feature. That means, whatever the situation, your groomsmen will be prepared. Made in Switzerland, these amazing little tools come with a lifetime guarantee, which shows how much the company believes in the quality of their product. This popular groomsmen gift comes in a variety of colors and styles and can even be engraved to make it that extra bit personal.
Key Features:
Stainless steel tool with ABS outer-shell
7 different functions
Fits in pocket or on keys
Lifetime guarantee
Specification:
Brand

Victorinox

Model

046928560110

Weight

11.8 ounces
Corkcicle Chillsner Beer Chiller

This is the ultimate wedding gift for groomsmen. Warm beers should never be accepted by any self-respecting man. They were made to be cooled from the first sip to the last and nothing else will do. But what happens when you're out on a long fishing trip or beach outing without a fridge. You can't keep going back for more cold beers, so it's no surprise that someone has come up with a solution.
Corkcicle Chillsner Beer Chiller is probably the greatest invention since the lightbulb. It should be an essential item in any man's toolkit. You freeze the Chillsner overnight, pop it into the cool box, and it will be ready to provide ice-cold beer. You actually drink the beer through the Chillsner, so you might need to take a sip before you put it in. It fits inside most standard long-neck beer bottles and uses thermal cooling gel to keep the beer cooler, for longer. Corkcicle is the only authorized seller of this product, so it's important to buy it through them or you won't get the warranty. This gift box contains two Chillsners, so it can be enjoyed with a friend. You can't keep all the cold beer to yourself, after all. This is an excellent, affordable gift for a beer lover that will definitely come in handy.
Key Features:
Pack of two Chillsners
Uses thermal cooling ge
The only authorized seller of Chillsners
Comes in a gift box
Specification:
Brand

Corkcicle

Model

4002

Weight

8.5 ounces
Sign Up Now
GET THE VERY BEST OF GEARHUNGRY STRAIGHT TO YOUR INBOX