Graduation Gifts For Economics Major In 2022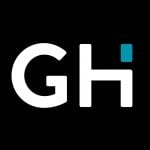 This product guide was written by GearHungry Staff
Last Updated
March 17, 2020
GearHungry Staff
GearHungry Staff posts are a compilation of work by various members of our editorial team. We update old articles regularly to provide you the most current information. You can learn more about our staff
here
.
GearHungry may earn a small commission from affiliate links in this article.
Learn more
Are you looking for the perfect gift for a budding economist? Look no further! We have browsed shelves to compile a comprehensive list of graduation gifts for an economics major. Knowing that these financial wizards appreciate good value for money, we have put a lot of thought into which ideas make the cut. From books and hoodies to entertaining board games that will test their knowledge, we can guarantee that you will find the ideal gift for any occasion right here.
Here's our list of economics major graduation gifts in no particular order (although we always do start with our personal favorite)!
Graduation Gifts For Economics Major
Think and Grow Rich – Hardcover Book by Napoleon Hill







We'll start with this highly sought-after personal development and self-improvement book for entrepreneurs by Napoleon Hill. The aim of this book is to help intellects visualize their goals and then speed up attainment. And since economists tend to be ambitious in personality, this is a read that will not only be of interest to them, but they will appreciate it for its positive outlook and realistic advice on how to take action.
The idea of Think and Grow Rich is to change your mindset so that you "think rich" to "grow rich". The 242 pages have been beautifully bound and the front cover features an elegant design. With over 100 million copies sold, this is a popular book that has changed the lives of entrepreneurs and economists around the world.
Key Features:
This book has sold over 100 million copies
This is a hardcover edition
It includes 242 pages
It reveals the secrets that can bring you a fortune
Written by famous author Napoleon Hill
Published by Chartwell Books
Specification:
Weight

1.4 pounds

Author:

Napoleon Hill
Pullover Hoodie – "This Is What an Awesome Economist Looks Like"


This is quite the befitting gift for an economy student. "This Is What an Awesome Economist Looks Like" Pullover Hoodie can be worn with pride and it will hopefully attract the attention of like-minded people. Apart from being super trendy, it's also practical. Made from a cotton and polyester blend, the soft inner lining of this pull-over hoodie will feel pleasant against the wearer's skin. It also traps warmth in well and will be an excellent addition to a winter wardrobe.
The front design of this garment is its main feature. The print reads "This Is What an Awesome Economist Looks Like" and includes two thumbs pointing upwards. This makes it a fun and quirky item to wear. And of course, it will be a great conversation starter and ice-breaker. This hoodie is available in a large assortment of colors and is a unisex design. You may also like some of the best Nike hoodies from our list, so take a moment to check them out.
Key Features:
Available in 5 neutral-toned solid colors
It can be washed in a machine for easy cleaning
Made from a blend of polyester and cotton
A classic fit with a twill-taped neck
It features a quirky design that's applicable to economists
A perfect fit for all genders
Colourful Novelty Socks With President Faces

These are not the average type of socks that one gets as a Christmas gift every year. Oh no. These toe-warmers are cool, vibrant, and unique! And you guessed it – they'll be right up the economist's alley! The pack consists of 6 pairs of socks and each pair features a different color and the face of an American president or founding father.
Colorful Novelty Socks for Men are blissfully comfortable and they breathe well too (so there will be no smelly foot odor). Because of their crew-cut design, they can be pulled down for a more discrete fit or they can be pulled up to show a person's fun side. For just $13, this is an affordable gift that will earn you a smile if not a good laugh. It's also a practical gift idea that you know will be used well.
Key Features:
The socks are made from combed cotton and polyester
There are 6 pairs of socks per pack
These are novelty socks
They fit sizes 6 to 12
The socks are stretchy and comfortable
These socks are fun, interesting, and unique
Specification:
Brand

HSELL

Model

MS075

Weight

6.8 ounces
Funny Designer Dollar Bow Tie




There's one thing that economists love and that's money! With this novelty bow tie, they will not only get to spend, save, and invest their money but they will get to wear it to! Make sure that the graduate you are buying for has a fun side though – if not, then this gift may just fall to the wayside. This quirky accessory is best reserved for a recipient who will enjoy a good laugh and is open to making a daring fashion statement.
The Funny Designer Dollar Bow Tie features a no-fuss design. It's been pre-tied so that all the owner needs to do is secure it around his neck using the elastic band and metal clasp. This makes it easy to put on and take off again whilst ensuring a comfortable fit. Once on, it looks like a dollar bill has been transformed into a bow tie. We love this funny gift for being original, and oh-so applicable.
Key Features:
This is a novelty bow-tie
It replicates a 1-dollar bill
It comes with an elastic band for easy wearing
A convenient pre-tied design
It's a trendy accessory that's suitable for many occasions
4.33-inches x 2.36-inches
Specification:
Brand

Lanzonia

Weight

1.6 ounces
Silver Dollar Sign Currency Cufflinks

If you are looking for an item to go with the dollar bow tie we highlighted above, then these dollar sign cufflinks will be the perfect match! If you know someone who's crazy about finances and deserves a great gift, then these luxury silver cufflinks will be most suitable. Silver Dollar Sign Currency Cufflinks are fun and funky but are small enough to remain discrete for those who tend to take a more serious stance (unlike the bow tie that's a little more "in-your-face").
Cufflinks have always been considered a sentimental gift. So, if you would like to present a graduate with a meaningful item, then this would be a perfect choice. The design is unique and the craftsmanship is of good quality. The cufflinks also come packaged in a lavish box which means that they can be presented with class and sophistication.
Key Features:
These are unique American dollar sign cufflinks
The dimensions are 10/16″ by 12/16″
They are made from quality rhodium and are silver in color
A luxury cufflink box is included with the purchase
You will also get a cufflink cleaner
There's a 30-day money-back guarantee
Specification:
Brand

Procuffs

Model

PC105

Weight

1.6 ounces
The Pit Game – The Deluxe Edition








This is a fast-paced commodities training game that will give the capitalist in an economics student or graduate the opportunity to run wild. Financial savvy individuals will love this game, dads will love this game, moms will love this game. What we are getting at is that The Pit Game is one for the entire family. This ambitious family board game offers great fun without putting the family fortune at risk – which is always a good thing.
So, what's in the box? This game set comes neatly boxed with a set of quality game cards, instructions, and a heavy-duty metal bell that can be slammed in moments of excitement. The rules of the game are quite simple: deal the cards, wait for the opening bell, go wild and trade like crazy, be the first to corner a specific market. This is one fun way to challenge an economist and is a great graduation gift for economics majors.
Key Features:
A fast-paced and fun game
It can accommodate 3 to 8 players
This is a deluxe edition
It's made from premium quality materials
Have great fun without risking the family fortune
The instructions are easy to understand
Specification:
Brand

Winning Moves Games

Model

10.4 ounces

Weight

1019
Funny Economists Graduation T-Shirt

Been there, done that, got the T-shirt! Economists, and especially economy majors, tend to come with an air of self-importance. That's why this Funny Economist Graduation T-Shirt speaks volumes and will be accurately applied. The wording on the shirt reads "I'm An Economist. To Save Time Let's Just Assume I'm Always Right". The message is a humorous one and is also a great conversation starter.
For this shirt to be a successful gift, the recipient will need to be able to see the funny side of the print without taking offense. As for the fit, the design features a classic shape and the T-shirt is pleasingly made from soft and lightweight fabric. This is also a unisex product that comes in an assortment of different color options – so take your pick!
Key Features:
This shirt is made from 100% cotton
It comes in an assortment of colors
It makes a funny gift for economy students
It is lightweight and durable
Features a double-needle sleeve and bottom hem
Can be washed in a machine
Specification:
Brand

Funny Economics Gifts for Economists Graduation

Weight

4.8 ounces
Puzzle Book – Can You Outsmart an Economist? By Steven E. Landsburg




Economists love a good challenge and this is exactly what this puzzle book by Steven E. Landsburg is set out to do. Here you will find 304 pages of mind-boggling fun and interesting life-lessons that you may never have stumbled upon otherwise. Puzzle Book – Can You Outsmart an Economist? By Steven E. Landsburg is perfect for keeping someone proactive and busy during "downtime" and is especially focused on encouraging economists and other intellects to continue to think "out of the box".
This entertaining read comes with some amazing reviews and because the author is a popular economics professor himself, the content is even more likely to hit home with budding economy students and graduates. Do you know someone who is up for the challenge?
Key Features:
Includes 304 interesting pages
A paperback edition
Features many logic exercises and puzzles
The author is an economics professor at the University of Rochester
The book has many complementary reviews
A perfect gift idea for economists and graduates
Specification:
Weight

8.5 ounces

Author:

Steven E. Landsburg
Decorative Economist Street Sign

This is a decorative piece that would look most befitting in a student's dorm room or in the den of a qualified businessman. Replicating a street sign, this 7 x 30-inch plate reads "Economist 1st" and has a traditional green backdrop. It's a great way for an economist to show their sense of humor while adding a touch of whimsy to a room. And since economy majors aren't generally the handyman type, they will appreciate that the Decorative Economist Street Sign comes with pre-cut mounting holes for easy mounting.
Printed with ultra-durable inks and sealed with a scratch-resistant finish, this novelty sign will last for years and can be passed on from generation to generation. Apart from adding a decorative touch to homes and apartments, it can also be used to spruce up coffee shops, offices, and classrooms.
Key Features:
This sign measures 7-inches by 30-inches
It's a novelty decorative piece
It includes convenient pre-cut mounting holes for hanging
Can be used indoors or outdoors
Printed with durable inks
Features a scratch-resistant finish
Specification:
Brand

SignMission

Model

SS-730-ECONOMIST

Weight

0.32 ounces
King of Planning 2020 Planner: Professional Weekly and Monthly Planner

Why not help a grad student kickstart their year with this empowering organizer and calendar? Featuring a strong motif of a skeleton king, the King of Planning 2020 Planner is an eye-catcher as well as a potential lifesaver. The inner pages include an annual overview, monthly and weekly calendars, and space for additional tasks, notes, and doodles. At less than ten dollars, this is an affordable purchase that could potentially enhance an economist's career, making it an investment that can't be refused.
This is another novelty gift that comes with its practical uses. It's a life organizer that will loyally accompany a person through the whole of 2020. And because it's made from quality materials, it will endure even the harshest of college backpack environments!
Key Features:
Includes 110 thoughtfully planned pages
It measures 6 x 0.2 x 9 inches
An independently published organizer
The cover features an interesting skeleton king motif
This is the year 2020 planner
Made from quality materials
Specification:
Brand

Profession Planning Publishing

Weight

7.8 ounces
The Armchair Economist: Economics and Everyday Life


Steven E. Landsburg makes an appearance again, this time with his book titled "The Armchair Economist". This book has been written for those who enjoy economic and financial theories – making it an excellent addition to an economy graduate's bookshelf. Steven E. Landsburg is a professor of economics at the University of Rochester and when it comes to passing on advice on how to handle money well, then his theories are always plausible.
This paperback edition consists of 336 pages that are easy to digest. The theme focuses on answering a diverse range of daring questions that revolve around today's most pressing economic concerns. Economic majors will enjoy this edition and will appreciate its directness and professional viewpoints. For more amazing titles like this, check out our selection of the best business books.
Key Features:
This is a paperback edition
The book includes 336 pages that are easy to digest
The author is a qualified economics professor
The book focuses on pressing concerns of modern economics
Each section includes interesting theories and advice
Great value for money
Specification:
Brand

Steven E. Landsburg

Weight

10.4 ounces
The Motley Fool's Buy Low, Sell High Board Game




While this gift idea is a little on the pricey side, it definitely is fun for all and will provide endless hours of entertainment. The aim of this board game is for participants to try and outtrade, outmaneuver, and outplay their competitors. Whoever finds the most riches and fame in the stock market is the winner. This is a great way to test the knowledge of the world's future economists and it also puts theory into practice.
Motley Fool's "Buy Low, Sell High" board game accommodates 2-4 players. Each session takes about an hour to play, which is just enough time to stretch your brain and make some life-changing financial decisions.
Key Features:
Can be played by players aged 12 and up
Accommodates 2 to 4 players
Make decisions concerning the stock market
Includes quality playing pieces
This is a premium board game that guarantees fun
Remember to buy low and sell high
Specification:
Brand

Uberplay

Model

B0009JKGOC

Weight

2.5 pounds
The Economist Newspaper Subscription – US Kindle Edition

Subscriptions to magazines have always been a unique gifting idea and if you combine this thought with technology, then why not treat the graduate in your life to a 12-month online subscription of "The Economist"? You can easily subscribe via Amazon and each issue will be sent to the recipient's kindle as it's released (which is every Friday). This is a gift that never ends!
But what is The Economist? The Economist is a newspaper that also features its news online. It offers authoritative insight and opinions on international news, politics, business, finance, science, and technology – which is everything a budding economist needs to know when making those life-changing financial decisions. The Kindle Edition of this newspaper includes all of the articles and graphics found in the print edition but will omit some photos.
Key Features:
This subscription comes with a risk-free 28-day trial period
Issues will be auto-delivered wirelessly to your Kindle each Friday
There are 51 issues per year
Each issue reports on international news
Each issue can also be downloaded onto an Android device
You can end the subscription at any time
The Economist Tea and Coffee Consumption Mug

Even economists need their daily intake of caffeine. So, why not present them with The Economist Tea and Coffee Consumption Mug that will surely be put to good use. The mug is classy yet fun and while some may not understand the featured motif, an economics major will get the gist of it. We're referring to the infographic that explains the global rivalry of bean versus leaf. This infographic was interestingly taken from The Daily Chart blog post "The Coffee Insurgency" that was published back in 2013.
Coffee mugs are practical gifts that everyone loves. This one, in particular, would also make an excellent pencil holder and would ooze sophistication whilst perching smugly on a student's desk. Made from only the best materials, this cup is both dishwasher-friendly and microwave safe (which is always a bonus).
Key Features:
This mug weighs 11 ounces
It's a premium-quality design
It features an infographic from The Economist
It withstands the dishwasher and the microwave
A novelty mug
An excellent gift for an economist or financial advisor
Specification:
Brand

The Economist

Model

Cof1843

Weight

11 ounces
Great Jobs for Economics Majors – Paperback by Blythe Camenson








We're ending off with another book – which is great because most economists love books and can never have too many. This book, however, is the ideal gift for an economic graduate because it focuses on "what's next". Titled "Great Jobs for Economic Majors", the purpose of this book is to help readers figure out what comes after they have completed their economics degree i.e. what types of jobs can a qualified economics major apply for?
Written by Blythe Camenson, this insightful book will join one on their journey into discovering their place in the working world. It will help readers to choose the right career out of the seemingly endless possibilities at their disposal. The pages feature detailed profiles of careers in the field of economics and they also share the basic skills that are needed to begin a focused job search.
Key Features:
Written by Blythe Camenson
There is a paperback and a Kindle edition
This book features 208 insightful pages
This book will help you to choose the right career in economics
This is the 2nd published edition
An excellent gift idea for an economics graduate
Specification:
Weight

9.6 ounces

Author:

Blythe Camenson
Sign Up Now
GET THE VERY BEST OF GEARHUNGRY STRAIGHT TO YOUR INBOX