Best Whiskey Glasses For Men In 2022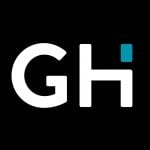 This product guide was written by GearHungry Staff
Last Updated
December 11, 2018
GearHungry Staff
GearHungry Staff posts are a compilation of work by various members of our editorial team. We update old articles regularly to provide you the most current information. You can learn more about our staff
here
.
GearHungry may earn a small commission from affiliate links in this article.
Learn more
No drink is complete until it's found its vessel; that container that allows it to achieve its optimal expression by way of color, weight, and aroma. In no instance is this more true than with whiskey. While the brand of whiskey a man chooses is no doubt important, not even the most carefully crafted libation will yield all its charms without the proper glass to the frame and deliver them. With that in mind, we searched far and wide to find the best whiskey glasses for men then brought them all together for the purposes of this list. Enjoy.
The Best Whiskey Glass
JoyJolt Carre Square Whiskey Glasses
JoyJolt Carre market their Scotch glasses as "old fashioned" but we're not buying it. The design here is aggressively modern, even postmodern in its embrace and then subversion of, clean geometric lines. These are stunning whiskey glasses whose offset geometry is perhaps a subtle commentary on the reality-altering properties of Scotch. They have a beautiful heft to them, as any good men's whiskey glass should.
The glass allows the Scotch to show off its warm, enchanting tones with the various reds, browns and caramel colors reflecting and refracting in hypnotic patterns that resonate through the base and up into the offset receptacle. Aesthetic musings aside, they're handmade, sport a broad, remarkably stable base and manage to be both sleek and durable at the same time. No small feat that. In some ways they seem strangely familiar though it's a certainty you've never really seen a whiskey glass like this before.
JoyJolt Carre Square Scotch Glasses are tough, enigmatic, practical, dishwasher safe and arrive at your door in a beautifully crafted gift box with magnetic closure and embossed JoyJolt monogram. They carry a 1-year satisfaction guarantee and if damaged during delivery the company will send a replacement set free of charge. They also top our list and are clearly some of the best Scotch glasses around. This also makes a perfect gift for whiskey lovers.
Luigi Bormioli Drinking Whiskey Glasses
Nothing fancy here just a traditional rocks glass from Luigi Bormioli. The maker has done their homework and comes up with a whiskey glass that embodies the essential ideals of weight, stability, clarity, grip, and drinkability. The glass is machine blown, break-resistant and lead-free. The rims are laser cut, the base is thick and insistent and the glasses are purported to withstand up to 4,000 trips through the dishwasher before you'll see any loss of clarity. A claim we'll have to take their word for.
Some guys want their whiskey glass to blow their minds. Others want them to deliver the whiskey in a tasteful, simple manner that doesn't distract from the drink itself. If you're in the latter camp you're going to appreciate the Luigi Bormioli Whiskey Rocks Glass for its simple beauty and 21st-century versatility. When you're not having friends over for cocktails you'll likely find yourself reaching for it in the morning to hold your orange juice or using these as water glasses at dinner time.
If classic modernist lines, precision craftsmanship, versatility and durability are characteristics that appeal to you the Veronese Collection from Luigi Bormioli deserves a place on your home bar, dining table or kitchen counter. For more amazing products for whiskey lovers, be sure to check out our list of the best whiskey decanters.
Huckberry Mt. Washington Whiskey Glasses
In 2016 the US National Park Service celebrated its 100th anniversary. To commemorate that auspicious occasion Huckberry designed a series of commemorative glasses they named "Whiskey Peaks". These are beautifully crafted, hand-blown whiskey glasses that feature topographic representations of some of the country's most iconic peaks. In this case, the peak in question is New Hampshire's Mount Washington.
Mount Washington is the highest peak in the Northeastern US and has some of the worst weather in North America. In fact, on April 12, 1934 the Mt. Washington Observatory recorded a wind speed of 231 mph before the instrumentation broke. That is still the highest surface wind speed ever recorded. Mt. Washington is also known for its outstanding winter ice climbing opportunities as well as unmatched spring skiing in the bowl of Tuckerman Ravine.
It's only fitting then that such a big, bold mountain should be immortalized in a glass designed to cradle big, bold whiskeys. The topographic peak rises up from the base and the profile of the glass is intentionally subdued in order not to distract from the commemorative motif within. All in all the Mt. Washington Whiskey Glass from Huckberry is attractive, has a satisfying feel, is fashioned from unleaded glass and, because these glasses are hand blown, each has a slightly different profile. A perfect gift for the manly men.
Glencairn Whiskey Glasses
If you're into pounding shots the Glencairn Glass is probably not for you. Not that it can't be used for that. But its real purpose in life is to allow connoisseurs to savor the complex aroma and taste of their whiskey while sipping in a restrained manner. This whiskey vessel is fashioned from lead-free glass, sports a gently curving profile and sits astride a lustrous conical base that's heavy enough to ensure stability.
A malt lover's glass to the core the Glencairn came about as a result of one designer's desire to codify an ideal whiskey glass design. After consulting with master blenders from many of the world's premier distilleries the glass that emerged turned out to be a refined version of whiskey tasting glasses that had been with us since the late 80s. Today, the Glencairn glass is a favorite at festivals worldwide and is used for tasting purposes in many distilleries throughout the British Isles and the US.
The Glencairn glass as we mentioned, is not going to appeal to those traditionalists who enjoy their whiskey in a rocks glass but if your tastes run to a more refined appreciation of the complex characteristics of Irish Whiskeys or certain single barrel bourbons you're going to love this glass. Winner of the Queen's Award for Innovation in 2006. If you are also a cocktail lover, you will surely be interested in some of the best martini glasses from our list. Check them out.
Dragon Glassware Diamond Whiskey Glasses
This whiskey glass from Dragon Glassware redefines contemporary cool and is undoubtedly one of the hottest cocktail glasses on the market today. It saves you the trouble of getting tipsy by being tipsy for you. The inverted pyramidal base tips the glass over at about 50 degrees no matter how you set it down. While this doesn't serve any particular function it does create a compelling visual that is going to get your party guests talking.
If you're fond of savoring the aroma of your whiskey this is a good glass for that because it will project the smell in whatever direction you face it. This means of course that the design is not solely cosmetic after all. Just mostly. And that's fine because visuals are an important aspect of the whiskey experience. With the Diamond Whiskey Glass you can enjoy the aesthetic side of Scotch or bourbon without worrying that your manhood is under assault from an overly delicate design.
If you know someone with a home bar the Diamond Whiskey Glasses from Dragon Glassware are the perfect holiday gift. They provide any bar with a bit of an edge and they're great conversation starters as we alluded to before. They are fashioned from lead free glass that's crystal clear and slightly lighter than leaded glass. They are suitable for any occasion and they're remarkably affordable. If you own a bar or club they're the kind of accessory that can help establish your identity, although you may have to keep an eye on them to ensure they don't walk away.
All in all the Diamond Whiskey Glass is a design winner that will add new dimensions to your whiskey experience and also happens to be microwave, freezer and dishwasher safe. If you need a gift for men who love to drink, this is a perfect solution.
Anchor Hocking Manchester Rocks Old Fashioned Whiskey Glasses
Anchor Hocking has produced a whiskey glass of distinction with their Manchester Rocks Old Fashioned line. The juxtaposition of the tubular shape with the incised grid produces a high degree of visual tension that enables the glass to take on a more substantial air than it would have been it just another standard rocks glass. It feels great in your hand with the grid that terminates just before the lip providing a sure grip and the thick base providing a very pleasing amount of heft.
These glasses each hold 10.5 ounces, making them a bit bigger than most standard rocks glasses. But their low, wide profile mitigates the effect and the incised grid helps to further undermine any sense that the glass might be too big. The fact is they're perfect for whiskey neat or on the rock and if you don't have any other way of measuring you can always use the grid as a rough guide. In addition these glasses are just the right size for OJ in the morning. Or Alka Seltzer if you enjoyed a bit too much Scotch out of your glass the night before.
All Anchor Hocking tumblers are dishwasher safe, made from lead free crystal and won't crack or be otherwise harmed if it goes from the fridge to the dishwasher to the bar and back again. They're as tough and durable as they are stylish and delicate. They're also incredibly versatile and ideal for tipping a few back with relatives and friends on Thanksgiving or New Year's Eve. Best of all the 4 pack of these outstanding, compelling contemporary rocks glasses costs less than a pizza.
Corkcicle Cigar Whiskey Glasses
One could be forgiven for taking a look at the Corkcicle Cigar Glass and thinking "gimmick". On some level it is a gimmick. But if you're a guy who enjoys a Jaime Garcia Reserva Especial with his Scotch you're going to come to a drastically different conclusion in pretty short order. And that will be more along the lines of "outstanding".
The most prominent feature of the Corkcicle Cigar Glass is, of course, the cigar rest built into the side of the glass. Perhaps surprisingly it does an excellent job holding your H. Upmann Sir Winston while you consider the light filtering through your bourbon. Some might think that the cigar rest would throw off the balance of the glass. But again, that's simply not the case.
The glass is fairly large at 9 ounces. Beyond the cigar rest the design is pleasing and manly with a satisfying heft, large gently undulating facets, a heavy base for stability and an oh-so-slight taper at the lip that helps alleviate dripping. Whether you're carrying on a lively conversation or checking your cards you'll appreciate the freedom the Corkcicle Cigar Glass provides you.
Each glass is handmade with exceptional care. Which of course means each glass is a creation as unique as your Flathead Steel Horse cigar. Pair the two together and you have a sensory experience of the highest caliber. If you're looking for the perfect gift for that manliest of men on your list you can't go wrong with the Corkcicle Cigar Glass. It's part rocks glass, part cigar holder and 100% cool as hell.
Whiskey Glasses FREEZE Cooling Cups by HOST
Speaking of cool: For those who like their whiskey on the rocks but don't like how melting ice dilutes their spirits, there's the Whiskey Freeze Cooling Cup. Inside the walls of the Whiskey Freeze cup is a proprietary gel similar to what you'll find in a cold pack. Place the Freeze cup in the fridge for a couple of hours before use and it will keep your Scotch, bourbon, or rye at a tasty (and undiluted) 43 to 53 degrees while you drink it.
The Whiskey Freeze cup can be used for any whiskey cocktail whose taste you don't want to suffer from the scourge of melted ice cubes. Mix an outstanding Old Fashioned, Whiskey Sour, Highball or Jack and Coke or just enjoy your Scotch neat and nicely chilled. When you think about how long various gels have been used in cold packs it's a bit surprising no one has thought of putting them to work in glasses before.
Another great thing about this type of cup/glass (can't really call it a rocks glass now can we) is that it can be used by anyone in the family who wants a nice cold drink that won't get ruined by half a glass of tepid water that used to be ice cubes. Great for having a nice cool glass of OJ in the morning. Perfect for lemonade and a great way to enjoy ice coffee without your favorite Sumatran blend falling victim to dilution.
The look of the Freeze Cooling Cups isn't going to bowl over any purists but they're not patently unattractive. Because of the gel inserted between the walls of the glass, however, they do lose transparency. So you'll likely want to have some standard rocks glasses also on hand for those who might take stylistic exception to such an affront to whiskey and its traditional presentation. A great Christmas gift idea for your loved ones.
Sign Up Now
GET THE VERY BEST OF GEARHUNGRY STRAIGHT TO YOUR INBOX