Graduation Gifts For Law Students In 2022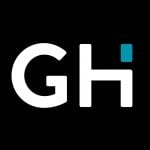 This product guide was written by GearHungry Staff
Last Updated
March 19, 2020
GearHungry Staff
GearHungry Staff posts are a compilation of work by various members of our editorial team. We update old articles regularly to provide you the most current information. You can learn more about our staff
here
.
GearHungry may earn a small commission from affiliate links in this article.
Learn more
Graduating from law school is no easy feat and it's an occasion that's worthy of a great celebration. That's why we encourage you to acknowledge your favorite new lawyer's hard work and achievements by bestowing them with a gift. A thoughtful present will make them feel appreciated and delighted in the fact that others are just as thrilled with their accomplishments.  To help you shop for the best graduation gifts for law students, we have cross-examined the below law-inspired picks and found no objections.
Graduation Gifts For Law Students
Crisnel Gavel and Sound Round Block Set




While the law graduate in your life may still have years to go before they're a fully-fledged attorney, you can jump the gun and buy them their first gavel ahead of time. While this is something that's often reserved for judges, it's still applicable to the legal world that your graduate has found themselves in.
Beautifully handcrafted from walnut wood, this Gavel And Sound Block Set would look impressive on a new lawyer's desk. It is a solid item that can either be used as a decorative piece or it can be put to good use and end legal debates (the sound block works very well). The wood can also be engraved with the recipient's name and graduation date (just to give it that personal touch). A real unique graduation gift.
Key Features:
Handcrafted from quality walnut wood
Includes a sound block with bottom felt
Beautifully designed with attention to detail
The sound block is effective
It can be used in a professional setting
A perfect gift idea for a law graduate
Specification:
Brand

Crisnel

Weight

13.1 ounces
Luxxis Legal Decision Maker




Luxxis Legal Decision Maker is one of our more fun and light-hearted grad gifts for law students. It's a spinner that helps to make decisions when you're feeling just a little indecisive. When it's not being prompted for an answer, it can be used as a reliable paperweight and a decorative desk piece. It's also a great conversation starter and will help to stir up some interesting chats.
Solidly built with a silver matte polished finish, this item is interesting to look at but more interesting to use. It can keep idle hands busy while taking important phone calls and it can be used as a weight to keep all of those intimidating legal documents neatly in place. And as an added bonus, it comes packaged in a sleek and sophisticated gift box so that it looks impressive upon presentation.
Key Features:
A unique and sentimental gift for that special occasion
A fun and functional spinner and paperweight
Made from quality scratch-resistant materials
It comes packaged in an elegant gift box
It can help to make those tricky legal decisions
Includes a 100% satisfaction or your money-back guarantee
Specification:
Brand

Luxxis

Weight

8.8 ounces
Funny Bone Products Novelty Stemless Wine Glasses

What better way to toast the new graduate than with this novel set of law-inspired wine glasses? Stemless and modern in design, these Novelty Stemless Wine Glasses are humorous and definitely applicable to the life of a law student/graduate. On the front you will find an image of the scales of justice and printed on the back it reads "Good Day, Bad Day, and Don't Ask".
Each glass will hold 15 fluid ounces of champagne, red or white wine (or any liquid, for that matter). The glasses are also conveniently dishwasher friendly and have been solidly crafted to withstand years of good use. The set comes safely packaged in bubble wrap and in its very own white cardboard box – which makes it a breeze to gift wrap and present. Ideal for wine lovers.
Key Features:
Set of two novelty wine glasses
The glasses feature a trendy stemless design
Each glass holds 15 fluid ounces of liquid
The glasses are kiln-fired to ensure quality
The glasses feature an image of the scale of justice
They are dishwasher-safe for easy cleaning
Specification:
Brand

Funny Bone Products

Weight

9.4 ounces
Men's Hipster Legal Scales of Justice Socks

These smart looking socks take "dressing for the occasion" to a new level. Now lawyers can look the part from head to toe! Apart from being stylish and sophisticated, Men's Hipster Legal Scales of Justice Socks have been uniquely designed to include a patterned print of tiny legal scales – this makes them most suitable for those who participate in the justice system.
The socks are not just interesting to look at, however. They are soft and comfortable to wear and will keep your feet moisture-free during heated debates that make you break out in a sweat. Fun, quirky, and fashionable, these moisture wicking socks will finish off a sleek-looking suit or they can be worn with shorts for a hipster-type look.
Key Features:
Made from a cotton, nylon, and spandex blend
Designed with law students and attorneys in mind
They are soft and comfortable to wear
Funny and quirky yet fashionable too
They are made from premium quality materials
An ideal gift for a law school graduate
Law Themed Picture Canvases (Set of Three)




This is a good choice for law graduates who are leaving school and are either moving into a place of their own or who will have an office to practice from. The set of three canvas prints are decorative pieces that will liven up a room and give it an air of importance. Each canvas has a dignified brown vintage look and features a law-inspired picture (there's a picture of a book, a scale of justice, and a gavel and block).
Law Themed Picture Canvasses are all waterproof and the artwork has been added using eco-solvent ink. This helps to ensure that the pictures will last a lifetime without wearing and tearing easily. Each product comes with hooks mounted on the back so that they are ready to be mounted and admired.
Key Features:
Each canvas has a solid pine wooden frame
Each piece comes with corner-protection and thermoplastic film
Hooks have already been added for quick and easy mounting
The size measures 12×16-inches
The canvases are a dignified vintage brown color
High-definition pictures include a book, a gavel, and a scale
Specification:
Brand

HOMEOART

Model

SJMV359

Weight

2.85 pounds
Best Lawyer Ever – Silver Makeup Mirror


If you are on the hunt for a gift that has feminine touch, then you may be drawn to this stunning polished silver make-up mirror by Blue Leaves. Best Lawyer Ever – Silver Makeup Mirror is a classic gift idea that will be a great addition to a women's make-up kit. The mirror is pretty, compact, and features a befitting image of "the scale of justice" with words that read "best lawyer ever".
Made from high-grade environmentally friendly polished materials, this portable mirror has been designed to last. The mirror has 2 X magnification for close up tweezing or makeup application and will be perfect for quick touch-ups in between court meetings. It also comes packaged in a square gift box so that it can be wrapped and presented well.
Key Features:
This is a great creative small gift idea
Made from environmentally friendly polishing material
It measures 2.6″ in diameter and is 0.45″ thick
It comes packaged in a delicate gift box
The mirror features 2 X magnification
Opens to a full 180 degrees to lay flat
Specification:
Brand

Blue Leaves

Weight

3.2 ounces
Scales of Justice Pair of Cufflinks

The lawyer in your life may be required to wear a suit just like their fellow professionals – but that doesn't mean they can't add their own touch of "pizzazz" to make their style unique. Take these snazzy cufflinks, for instance. They look formal enough to make it into court but they are also fun and add a personal touch.
Scales of Justice Pair of Cufflinks measure 22 millimeters high and 18.5 millimeters wide and while they aren't made from precious metals, they are still quality (and class) assured. They will also conveniently arrive in a hard-sided presentation box, ready for gift giving. Cufflinks are a classic men's accessory and they have been traditionally been given as graduation gifts for centuries.
Key Features:
Includes a free microfiber polishing cloth
They are perfect for weddings, formal or business attire
They feature a solid feel and long-lasting construction
The package will arrive in a hard-sided presentation box
They have been designed to represent the scales of justice
An affordable graduation gift idea
Specification:
Brand

MR Cuff

Model

MRCUFF1002

Weight

1.6 ounces
The New Yorker Book of Lawyer Cartoons

The New Yorker Book of Lawyer Cartoons will be right up a law graduate's alley. It features 85 cartoons that have been taken straight from the pages of the New Yorker and promises an entertaining read. Before you make this purchase, however, you may want to pay attention to the book's dimensions to avoid disappointment (it's the size of a passport). Its small size can be an advantage in that it is compact enough to carry on one's person – which makes it great for reading on the go.
The cartoons are funny and your law graduate will have a good laugh at the pot shots. The book has also been brilliantly illustrated and the reader will enjoy the fine attention to detail. This funny gift will help the lawyer in your life to relax after long hours spent in court or sifting through mountains of paperwork.
Key Features:
Compiled by critically acclaimed cartoonists
The book features 85 humorous cartoons
The cartoons have been taken from the New Yorker
A fun gift for law students and graduates
It is small enough to fit in the palm of one's hand
Includes colourful and cheerful illustrations
Inkstone Pen with Light and Stylus Tip

Graduation presents for law students don't always need to be "way out there" and original. Sometimes a plain old ballpoint pen will do. Or, you could buy them a pen that's far more than just a pen? Take this innovative writing tool by Inkstone, for example. Here we have a stylish looking pen that also functions as a stylus and a flashlight!
A quality pen for work is something that every lawyer needs but most don't buy for themselves. So, why not do your grad student a favor and gift them with this sleek-looking multifunctional "Law and Justice" Engraved Gift Pen? This way, you can make sure that they are well-equipped with the most essential tool that's needed in the working world.
Key Features:
A multi-functional pen
Can be used as a flashlight or stylus
Engraved with symbols of law and government
Rubber stylus tip imitates the touch of a human finger
Comes in a satin-lined gift box
Makes a suitable professional gift for lawyers
Specification:
Brand

Inkstone

Weight

3.2 ounces
Lawyers Have Feelings Too – Allegedly Notebook


Every lawyer needs to take notes, so it makes sense that at some point in their career, they're going to need a notebook. And that's where this inspirational writing journal will make an excellent gift. It helps that it also has a professional look to it and the words that read "Lawyers Have Feelings Too – Allegedly" are most befitting.
Lawyers Have Feelings Too – Allegedly notebook has a softcover and has been perfectly bound to hold 100 freshly ruled pages. It's ideal for college assignments, taking notes, journaling, or doodling when procrastination hits. The cover art design with its clever and funny law quote is what makes this book unique and "gift-worthy.
Key Features:
Professionally designed ruled student composition notebook
Includes 100 pages (50 sheets)
It has a tough cover with glossy print
The cover displays a cool law design and quote
You can tear sheets out to use as stationery paper
A notebook that's designed for professional use
Specification:
Brand

Best Trendy Choices

Weight

8 ounces
Silver Plated Legal Scales Business Card Holder

Every graduate starting out in the business world needs professional business cards and a quality case to keep them in. This stunning Silver-Plated Card Holder comes with a Legal Scales of Justice embellishment, making it the perfect addition to our list of graduation gift ideas for law students.
The case has been designed to include sleek stripes on the outer side and is finished off with a gold-plated embellishment for a classy and sophisticated look. There is also a section on the lid that can be engraved with a name, monogram, or firm logo. Keeping business cards in a crisp and clean condition, we highly recommend this business card holder to those who need to make an impressive first impression.
Key Features:
Measures an accommodating 3.75″L x 2.35″W x .25″H
It can be engraved for a personal touch
It has a polished silver-plated finish
The scale of justice embellishment is gold-plated
The design features sleek stripes
A quality case that will keep cards in good condition
Specification:
Brand

Bey-Berk

Model

D261L

Weight

3.2 ounces
Lady Justice Statue – Greek Roman Goddess of Justice

OK, so, this decorative piece may not be to everyone's taste but any qualified lawyer will certainly get the gist of it. Here we have a premium sculpted figurine of a blindfolded Lady Justice holding a scale in one hand and a sword in the other (all while stepping on a snake). While this may all seem quite overly dramatic, in the world of law, each act is symbolic.
Measuring 12.5 inches tall and made from cold cast bronze, Lady Justice Statue is perfect for a lawyer's home office desk. It's extremely interesting to look at and it is bound to start a few good conversations. A little on the pricey side, you may want to make sure that your graduate appreciates good art before making this purchase.
Key Features:
Hand sculpted using cold cast bronze
Hand-painted in a bronze finish with color accents
A symbolic figurine of the Lady of Justice
Scales are detachable with a screw-on top
Includes amazing attention to detail
A decorative piece for a lawyer's office
Specification:
Brand

Top Collection

Weight

2.5 pounds
Wine Bottle Stopper with Scale of Justice Symbol

A glass of wine a day takes the stress away (and we all know how stressful it is dealing with other people's problems). With this Wine Bottle Stopper with Scale of Justice Symbol, your fresh-out-of-college law graduate can keep their fine wine solidly sealed to ensure they get a flavourful tasting experience while they unwind in the evenings.
Made from polished metal and rubber, this bottle stopper looks elegant and works well at sealing in the contents of a bottle. Its main feature, however, is the laser printed image of the scale of justice that decorates the tool. This image is what makes it a customized gift idea for lawyers who have a passion for the justice system.
Key Features:
The bottle stopper measures approximately 1.5″ x 4.5″
Made from premium quality polished metal
The rubber stopper functions to seal in flavor
An attractive addition to a bar
Customised with a printed image of the scale of justice
Makes a great gift for attorneys and law graduates
Specification:
Brand

Graphics and More

Weight

2.56 ounces
Legal Scales of Justice Chrome Plated Lawyer Bookmark

This is more than just a classy looking trinket. It's a stylish Legal Scales of Justice Chrome Plated Lawyer Book Mark that's been reserved for lawyers, attorneys, and judges who share an appreciation for the legal world. Now graduates can keep their place in legal journals with a touch of sophistication as they impress their associates with this functional tool.
The bookmark is chrome plated and it features a gold-plated embellishment of the scale of justice that dangles daintily from an attached chain. It has enough space on it to engrave a short quote or the recipient's name for a personalized touch. This stylish gift also comes neatly packaged in a gift box so that it can look even more impressive upon presentation.
Key Features:
A stylish metal bookmark
Made from quality materials
Chrome-plated with a gold-plated embellishment
Includes a 1″ diameter legal themed ID tag
Perfect for holding a place in legal journals
It comes packaged in a quality gift box
Specification:
Brand

Bey-Berk

Weight

1.6 ounces
Novelty Gift Coffee Mug for Lawyers




A little lawyer humor goes a long way and who wouldn't find this novelty mug funny? Each Novelty Gift Coffee Mug for Lawyers includes the quote "I'm not arguing. I'm just explaining why I'm right" on it and casually hints that lawyers are often just a touch full of themselves (which they deserve to be – they have spent years studying after all)!
This coffee mug is not your average dollar store mug. This is a quality product that features a print that will never fade no matter how many times it is washed. It's also dishwasher safe and microwave safe. Now, the law grad in your life can enjoy their morning coffee with a good laugh and with a mug that's most befitting to their profession.
Key Features:
This is a high-quality mug
The premium print will never fade or wash off
The words read "I'm not arguing. I'm just explaining why I'm right"
A perfect stocking filler or gift for lawyers and attorneys
100% dishwasher and microwave safe
It comes securely packaged in a giftbox
Specification:
Brand

Granville Designs

Weight

12.2 ounces
Sign Up Now
GET THE VERY BEST OF GEARHUNGRY STRAIGHT TO YOUR INBOX