Unique Graduation Gifts In 2022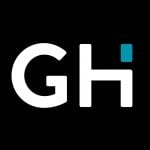 This product guide was written by GearHungry Staff
Last Updated
March 10, 2020
GearHungry Staff
GearHungry Staff posts are a compilation of work by various members of our editorial team. We update old articles regularly to provide you the most current information. You can learn more about our staff
here
.
GearHungry may earn a small commission from affiliate links in this article.
Learn more
Graduation is a massive time in anybody's life whether it's overcoming the cliques and the comedy of High School or the rigors of University or College education. As a parent, partner, brother, sister, or friend, graduation gifts are a way to show your genius graduate how proud you are of them. Unique graduation gifts are better than a pat on the back and a firm handshake, though, and they can even help set them up for the next stage of their life.
Because with graduation comes the need to stride into the real world. The heydays of sleeping late and staying in the library until past midnight are gone. Now it's time to focus on the future. However, considering how hard they've worked, don't you agree they deserve a little time to relax and reflect. These graduation gifts offer everything from treating themselves to helping them record their adventures should they go traveling. Along with this, there are also essentials that will serve them well in the next stage of their life.
The Best Unique Graduation Gift

Our best choice for unique graduation gifts is the versatile and effortlessly reliable Anker PowerCore+ 20100. In a fast-paced world where everything is done online, you need something to ensure your devices stay charged to help you keep in touch with all the friends made at College.
This high-powered option can complete 7 full charges of a smartphone, but it's also capable of charging laptops and tablets, and it's MacBook compatible. The PowerIQ technology prioritizes certain devices over others to ensure your device are sufficiently charged, while the VoltageBoost keep the charge fast and consistent. There are 10 protection features to prevent overcharging, and these work together to keep your devices, and more importantly, you, safe from burns and fires. Despite the size, this power bank is also pleasantly lightweight and won't weigh down your pocket or backpack too much while still delivering fantastic power to keep you connected on your travels or just on the move.
Key Features:
USB-C compatible
MacBook compatible
Ultra-high charge capacity
PowerIQ technology
Matte aluminum finish
VoltageBoost
Multi-protect features
Specification:
Brand

Anker

Model

A1371

Weight

1 pound
Frederick James Engraved Pocket Watch

The Frederick James Engraved Pocket Watch is a superb and sophisticated way to commemorate graduation. It comes engraved with the class year and a quote celebrating where you've come from and excited for where you will go next.
It measures 4.5cm in diameter, and the 40cm pocket chain makes it easy to conceal without being too long that it becomes a nuisance. The case is constructed using premium zinc alloy and polished to ensure durability and lasting quality, while the Quartz watch face ensures precise timekeeping, with a white background for easy reading and Roman numerals to add a touch of sophistication. The front pocket watch comes in a stylish gift box which is the cherry on top and makes the whole thing more special, and also gives you somewhere to store the watch safely and securely when not in use, because while it's still a fully functional timepiece, it's not something you'll need or want to carry with your daily.
Key Features:
Class and quote engraving
4.5cm diameter
40cm pocket chain
Premium zinc alloy
Quartz white watch face
Roman numeral numbers
Gift box included
Specification:
Brand

Frederick James

Model

8541773183

Weight

3.2 ounces
Inkstone 'Achieve Your Dreams' Engraved Pen







You might think College grads want to take a break from writing anything at all following their ceremony, but if you know someone moving onto adventures where they're expected to scribble down every note and happening, the Inkstone 'Achieve Your Dreams' Engraved Pen is the perfect choice for them.
The Achieve Your Dreams engraving on the ink barrel serves as a reminder for what they are capable of, while the pen itself is easy to grip and hold, even for extended periods. The ballpoint tip is smooth and consistent with many types of paper of different thicknesses, while the black ink ensures clarity and is suitable for a range of documents, whether official or recreational. You will also enjoy the built-in LED and stylus, which gives you a bit of variety that you won't get with standard pens/. The stylus is great for smartphones or tablets, while the LED light can help you find items buried deep within your pencil case.
Key Features:
'Achieve Your Dreams' engraving
LED light
Stylus
Satin-lined keepsake box
Ballpoint tip
Black ink
Pocket clip
Specification:
Brand

Inkstone

Model

B077K3S9RB

Weight

4.8 ounces
Amazon Gift Card in Graduation Gift Box




If you're really struggling for graduation gifts ideas, you can't go wrong with an Amazon Gift Card in Graduation Gift Box, especially considering you have between $25 and $2000 to choose from. These Amazon gift cards are superb for when you're not quite sure what to buy, and with such a wide range of products available on Amazon, there's no limit to what your graduate can buy.
There are no fees and no expiration date, which allows some time to decide which product is the best one for them, and also allows them to spread the price over potentially years, if they're a little too indecisive for their own good. The card is easy to use and comes in a specialty graduation gift box for an extra special feel. If you want to tell them how proud you are, you can also include a personalized message for them to read upon opening it.
Key Features:
$25 – $2000
Specialty graduation cap box
No fees
No expiration date
Redeemable across millions of products
Easy to use
Include message
Specification:
Brand

Amazon

Weight

3.2 ounces
Faithworks Heartfelt Graduation Keepsake Frame
If you want to really show off how proud you are of your graduate, the Faithworks Heartfelt Graduation Keepsake Frame is the perfect option for you. It comes with a quote from Jeremiah 29:11 or a Thoreau quote that are both inspirational, regardless of what your grad plans to do next. The frame boasts a classy design that would fit in perfectly anywhere in the house, and it's constructed in a way that guarantees durability and security. The frame is available in either black or white.
It can hold a 4×6" graduation photo, and this can be whatever you want, whether it's a single portrait or one with the whole family. There is also a window for a graduation cap tassel which comes included, but if you want to replace it with your own, this is easy enough to do. In the center, there's space for the degree certificate for you to proudly display your grad's accomplishments for guests to see. It makes a perfect housewarming gift.
Key Features:
Space for grad cap tassel
Jeremiah 29:11 or Thoreau quote
Holds 4×6" photo
Space for degree certificate
Black or white frame available
Classy design
Secure, durable frame
Specification:
Brand

Frameworks

Model

WS224

Weight

8 ounces
Funny Mugs LOL Stemless Graduation Wine Glass

Everyone deserves to celebrate with a drink or five after graduation, which is why the Funny Mugs, LOL Stemless Graduation Wine Glass is an excellent choice to toast to 4 years of hard work and dedication. The 15-ounce capacity will ensure nothing gets out of control (at least not after the first glass, anyway), while the stemless design prevents most accidental spillages.
The glass is dishwasher safe and the super ceramic ink printing means it won't fade or flake. It also comes in a durable gift box that provides a suitable presentation, and the secure packaging keeps the glass safe during the delivery process. It comes with a money-back guarantee, but considering this is something your graduate can keep with them through life, it's unlikely you'll need to send it back. It's an ideal graduation gift regardless of whether they are wine lovers or not. It's up to them what they drink from it, after all.
Key Features:
15-ounce capacity
Dishwasher safe
Super ceramic ink printing
Durable gift box
Ideal graduation gift
Secure packaging
Money-back guarantee
Specification:
Brand

Funny Mugs, LOL

Model

B07ST5VZXF

Weight

8.8 ounces
Bang & Olufsen Beoplay H4 Wireless Headphones




The Bang & Olufsen Beoplay H4 Wireless Headphones is our premium choice for College graduation gifts and is perfect for their commute to work, keeping them company on their travels around the world, or just giving them high-quality audio when relaxing in their room now that studying and classes are a thing of the past.
The headphones are available in five colors and offer wireless Bluetooth 4.2 connectivity for a reliable connection, while the 19-hour battery life is perfect for those long, long overnight bus journeys with nothing but the street lamps and winding roads for company. It's composed of leather, aluminum, and steel to ensure durability while the clean lines add a sleek touch that make them as stylish as they are functional. For convenience, there are 3 media control buttons and both USB and AUX cables included for wired power and charging.
Key Features:
5 colors
Wireless Bluetooth 4.2 connectivity
Over-ear design
19 hours battery life
Leather, aluminum, steel construction
Clean lines
AUX and USB cable included
Specification:
Brand

Bang & Olufsen

Model

1643874

Weight

8.6 ounces
Shit Just Got Real Journal
The Shit Just Got Real Journal is an excellent option for your grad to carry with them on their travels around the world, recording everything from the best places to see, to reminders of phone numbers and Instagram handles. 
The 100 lined pages ensure neat and tidy writing, while the 6×9" cover gives them plenty of space to jot down travel stories. It also boasts a soft matte cover that makes it easy to slide into their day pack without poking them in the back as their surmount that trail that certainly didn't seem so high from the bottom. It's perhaps not suitable for more serious environments, and it's definitely not something to bring with them to interviews or even the first day at their new job, but if nothing else, it lightens the mood now that the realization of entering the real world has hit them, so at least they can have a laugh before things get serious.
Key Features:
Lined
6×9 inches
Soft matte cover
100 pages
Lightens the mood
Specification:
Brand

Brad McGrath

Model

1093207086 / 978-1093207088

Weight

6.4 ounces
Mealguet Stainless Steel Inspirational Graduation Bracelet

If you're a parent who wants to send their graduate off into the great wide world knowing mom and dad have their back, the Mealguet Stainless Steel Inspirational Graduation Bracelet is an inspirational choice. You can choose from four different quotes created to motivate and settle their worries, and it can give them something to look at should they start doubting themselves.
The cord is adjustable so it will fit any wrist size, and it's available in either black or brown. The stainless steel plate is durable, anti-allergy, and has a polished finish to help it blend in with a shirt and tie or casual clothes on a regular day at the park. This bracelet comes in a velvet bag to help protect it during deliver and when your grad isn't wearing it, and should they encounter any issues, there is a 30-day money-back guarantee to get any problems fixed easily.
Key Features:
Inspirational quotes from Mom or Dad
Adjustable cord
Black or brown color
4 different quote choices
Stainless steel plate
Anti-allergy
Polished finished
Specification:
Brand

Mealguet

Model

B07L94TMRY

Weight

1.6 ounces
GoPro Hero5 Session (Renewed)




The GoPro Hero5 Session (Renewed) is a fantastic choice if your grad is planning on taking a year (or more) off following graduation and wants something to record their adventures on the other side of the world. The 4K video is one of the highest around, and considering this model is several years old, it still boasts excellent quality.
They can also capture photographs in single, burst, or time lapse modes, and these photos come out in clear 10MP, which is like some smartphones and saves them clogging up precious space. It's waterproof to 33 feet, allowing them to take it on underwater adventures as well as any adventures that take them high into the clouds. The automatic recording system also makes it more hands-free than using their smartphone and means they don't have to pull that out in precarious situations, like on the side of a boat. To make it easier for them, all the relevant accessories are included. For all the action camera lovers, we have prepared our selection of the best GoPro accessories, so check them out.
Key Features:
4K video
10MP photos
Single, burst, time-lapse modes
Waterproof to 33 feet (10 meters)
Automatic recording
Minimum 90-day supplier warranty
Relevant accessories included
Specification:
Brand

GoPro

Model

CHDNH-B16

Weight

12.8 ounces
Onebttl Graduation Cap Mug

While all-nighters at the library should hopefully be a thing of the past for them by now, they'll still appreciate the Onebttl Graduation Cap Mug whether to use every day as they face the bleak and surprisingly cold mornings for work or just to have as a decoration in their office.
It has an 11 ounce capacity, and unlike some mugs you find in stores, it's microwave, dishwasher, and freezer safe. The graduation gown design is scratch-resistance, while the cap, with a legitimate tassel keeps coffee, tea, or hot chocolate warm in case you forget about it. The mug itself is made from lead-free and non-toxic porcelain, making it safe to drink from, which the least you'd hope for, and it comes in a smart gift box. Should the mug break within the first 30 days, you'll get a free replacement, too.
Key Features:
11-ounce capacity
Lead-free, non-toxic porcelain
Microwave, dishwasher, freezer safe
Scratch-resistant print
Cap keeps your drink warm
30-day money-back guarantee
Gift box included
Specification:
Brand

Onebttl

Model

B07DRJFGFC

Weight

1.5 pounds
Rustic Town Genuine Leather Messenger Bag

The Rustic Town Genuine Leather Messenger Bag means the days of worn and tattered backpacks and racing across campus are long gone and this is one of the first steps towards your grad feeling much more mature. The genuine leather ensures quality, and stylish design means it's suitable for both business and casual occasions. It also comes in 3 sizes to fit laptops ranging from 15 to 18 inches while still providing plenty of space for diary planners, a wallet, pens, and the Nintendo Switch.
The shoulder strap is adjustable, while the brass buckles and fittings provide security. Inside, there are also durable zippers to keep valuable safe when on the subway or striding through the city on the way to the office. This messenger bag has heavy-duty lining stitching to make sure it lasts a long time, while the oil-rubbed exterior smells better as it ages, making it a bag they will be proud to wear and use.
Key Features:
3 sizes
Suits business or casual occasions
Heavy-duty lining stitching
Adjustable shoulder strap
Brass buckles and fittings
100% genuine leather
Multiple compartments
Specification:
Brand

Rustic Town

Model

SHS151104KR

Weight

2.43 pounds
Teslyar Natural Walnut Nightstand

Our final pick of unique graduation gifts is the useful and highly versatile Teslyar Natural Walnut Nightstand. It is constructed using solid walnut wood, which gives you peace of mind and ensures longevity, but it's still lightweight enough to come with them on their travels, whether it's a weekend away or a longer adventure.
It's easy to assemble, and it also disassembles equally easily for compact travel portability. There are also multiple organizational options, including knobs for keys and a secure protruding stand for the smartphone or tablet. If they wear a watch, they can hang that over the top, also. The stand at the back also doubles as a slot for a travel wallet and any space change they've picked up along the way. They also won't forget to charge their phone, as there's a small slot for the cable to run through and into the charging port of the phone, so they can call you as soon as they wake up.
Key Features:
Solid walnut wood
Easy assembly
Lightweight
Multiple organizational options
Compact design
Suitable for home or travel
Doubles as tablet watching stand
Specification:
Brand

Teslyar

Model

5647435889

Weight

1.32 pounds
Sign Up Now
GET THE VERY BEST OF GEARHUNGRY STRAIGHT TO YOUR INBOX