Graduation Gifts For Psychology Majors In 2022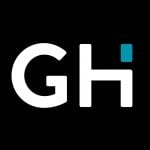 This product guide was written by GearHungry Staff
Last Updated
September 2, 2020
GearHungry Staff
GearHungry Staff posts are a compilation of work by various members of our editorial team. We update old articles regularly to provide you the most current information. You can learn more about our staff
here
.
GearHungry may earn a small commission from affiliate links in this article.
Learn more
So, your best friend or partner is on the verge of becoming a shrink? You can't attend someone's graduation party without a gift. Psychologists are known for their wit, intelligence, and dark sense of humor, so what are the best graduation gifts for psychology majors? If you don't know where to start or what would be appropriate, let the ideas below inspire you.
Graduation Gifts For Psychology Majors
HYPERtheticals: 50 Questions for Insane Conversations

From the bestselling author of five nonfiction books, Chuck Klosterman, the HYPERtheticals: 50 Questions for Insane Conversations is the best graduation gift for psychology majors you can get your hands on. Not only will your future psychologist be able to challenge patients, but these cards can be a great conversation starter and a fun game to enjoy at parties. The cards vary from simple yes/no questions to genuine mind challengers, like, "if you had to eat another human for survival, would you eat a baby or an elderly person?"
Questions aside, your psychology major will love the quality of this set. These high-caliber cardstock cards boast exceptional print quality and come in a sturdy cardboard box for easy storing. 
Key Features:
50 fun and challenging question cards
Great conversation starter
Excellent print and build quality
Pocket-sized
J. Sayuri The Human Brain Art Prints

Wall art is a great housewarming gift, and what better theme for a psychology major than the human brain? J. Sayuri The Human Brain Art Prints depict the human mind from various angles. The harmonious choice of primary colors makes the three pieces easy to match with any home or office décor. The lack of frames gives you the liberty of choosing frames to your specific tastes.
What makes them unique is the concept. By depicting cross-sections of the human brain, the artist tries to create a dialog between psychology and art. The neurological images inspiring Sayuri's work were all provided by both the Department of Physiology at the University of Wisconsin-Madison and the National Museum of Health and Medicine.
These prints, measuring 8.5 by 8.5 inches, are great displayed as a collection or on their own, and each one is hand-signed by the artist.
Key Features:
Unique watercolor cross-sections of the human brain
Printed on thick, high-quality card stock
Coronal, axial, and sagittal views of the brain
Each print measures 8.5 x 8.5 inches
Each print is hand-signed
Specification:
Brand

J. Sayuri

Weight

4.8 ounces
Though Tumblers Psychology Gift 12oz Tumbler




Psychologists need two things more than any other professionals: strong coffee in the morning (and maybe two or three more throughout the day) and a glass of wine in the evening to wind down, two reasons why this tumbler from Though Tumblers is a fantastic graduation gift for a psychology major.
This unique coffee mug is 18/8 stainless steel, it's BPA-free and can hold a variety of beverages. Double-wall vacuum insulation maintains the perfect temperature for hours, making this mug perfect for anything from coffee to wine to juice. Spill-resistant and portable, it features a clear, leak-proof lid made of BPA-free plastic. It will tickle a psychologist's funnybone with its "Keep Talking I'm Diagnosing You" message.
Key Features:
12oz insulated tumbler
Keeps beverages hot or cold
Spill-resistant lid
Made from 18/8 food-grade stainless steel
BPA-free clear lid
Specification:
Brand

Tough Tumblers

Weight

7.5 ounces
FCTRY Little Giants Toy Genius




Albert Einstein may have been a renowned physicist, but it's hard to deny his contribution to the field of psychology. His letters exchanged with Sigmund Freud were published in 1933, showing his intellect wasn't limited to physics. It's no wonder why this three-inch collectible made in his image is a perfect graduation gift for psychology majors.
FCTRY Little Giants Toy Genius is made from high-quality materials and finds its place on a shelf or home office desk. You'll be surprised at how accurate the representation is, and the figurine is part of the Genius collection, one of the best graduation gift ideas for psychology majors.
Key Features:
3-inch tall plastic toy
Accurate representation of Albert Einstein
Collectible
Quality materials
Specification:
Brand

FCTRY

Weight

2.4 ounces
Famous Psychologist Tote Bag by Anatomology

Next on our list of graduation gifts for psychology majors is the Famous Psychologist Tote Bag. Made from quality heavy-duty canvas, it features the greatest psychologists of all times, including Carl Jung, Anna Freud, Sigmund Freud, Ivan Pavlov, and Mary Calkins.
Measuring 13 by 15 inches, it's big enough to hold all your essentials: phone, keys, and wallet, your reusable lunch box, a book or two, and a patient notebook. We particularly like the one-handle design, bringing a fresh twist to the traditional two.
This original bag will complement a psychology major's outfit, and it comes at a price that won't break the bank.
Key Features:
Heavy-duty canvas
Measures 13 x 15 x 4 inches
Seven men of psychology images
Six women of psychology images
One-handle design
Specification:
Brand

Anatomology

Weight

6.7 ounces
Magnetic Poetry – Freud Kit

Inspired by an original college graduation gift, our next pick for psych majors is Magnetic Poetry with a Freudian twist. Ideal for embellishing a future psychologist's fridge, the kit contains over 200 magnetic word tiles inspired by Freud.
By arranging the words and letters in any way you like, you can create personal wisdom nuggets, messages for your housemates, poems, or powerful quotes. It's perfect for psychology majors as well as children or teachers who want to give an original touch to their classroom. Magnetic Poetry – Freud Kit comes neatly packed in a colorful box, and the tiles are fully compatible with other Magnetic Poetry kits.
The set is made in America, meaning all components are non-toxic and comply with all federal and international safety guidelines.
Key Features:
200 themed magnetic word tiles
Giftable 4.75 x 3 inches box
High-quality, non-toxic materials
Easy to mix and match with other kits
Specification:
Brand

Magnetic Poetry

Model

MP3106

Weight

3.84 ounces
Thoughts Confound Psychology by Anatomology

Do you love the game, Cards Against Humanity? Why not twist it with the Thoughts Confound Psychology game for your psych graduate? Following the same rules as the Cards Against Humanity, the Thoughts Confound Psychology focuses exclusively on behavior and thinking patterns, allowing you to analyze the answers and try to understand how your friends' minds work.
The creators of this game decided a third of all cards should contain specific statements about your playmates' behavior, a great way to spend an evening getting to know each other better.
This game is engaging and fun to play. All you need is a bunch of psychology nerd friends to get started. The white cards contain answers a psychologist would give to the questions on the black cards.
It's a gift for your psychology major that keeps on giving.
Key Features:
Printed on high-quality cardboard
Packed in a stylish gift box
Suitable for players 16 years and up
Suitable for multiple players
Specification:
Brand

Anatomology/ThePsychStore

Weight

12.3 ounces
Sigmund Freud Engraved Quote Pen




It's often impossible to understand how psychologists do their job; we all know they take pages of notes. What better gift than a pen for your psychology major? This statement piece, crafted by Inkstone, features a quote by the father of psychoanalysis, Sigmund Freud.
Sigmund Freud Engraved Quote Pen is stylish, featuring a wooden-like finish with chromed details. On the main body, the famous quote, "Out of your vulnerabilities will come your strength," is printed in an antique font, and engraved on the twist-style cap is Freud's signature.
Providing inspiration and suggesting self-improvement, this luxury pen for work is an excellent gift idea, not only for psychologists but for other healthcare professionals.
Key Features:
Stylish finish
Inspirational quote engraved on the main body
Freud's signature on twist-style cap
Ballpoint writing tip
Black ink
Refillable and reusable
Specification:
Brand

Inkstone

Weight

1.76 ounces
Brain With Flowers and Butterflies Upcycled Vintage Dictionary Art Print

If you like the idea of wall art but prefer vintage, we recommend this upcycled vintage dictionary art print depicting the brain with flowers and butterflies. Delivered unframed, this memorable piece of art measures 8 by 10 inches, and it pairs beautifully with minimalist or vintage frames. What we like best is each print is on an original vintage dictionary page, making every one unique.
The Brain With Flowers and Butterflies wall art is one among a selection of others, including other brain-themed prints and a series of quirky Victorian man prints.
You may like some of the best digital picture frames from our list, so check them out.
Key Features:
Unique art printed on authentic dictionary pages
8 x 10 inches
Unframed
Shipped in a protective transparent sleeve
Carefully packaged to prevent damage
Specification:
Brand

Vintage Book Art Co.
Psychology Scarf Fields of Psychology




Accessories are great graduation gifts for ladies. Check out this psychology scarf by Fields of Psychology for the lady psychologist in your life. Made from polyester silk, it stands out with an elegant design. A square pattern and various symbols ranging from the many medical and natural sciences embellish the scarf.
We like the choice of colors, which are easy to match with both casual and formal attire. Golden details highlight the beauty of this scarf, and at 80 by 30 inches, it's wonderfully versatile. The scarf is easy to pair with a matching tote bag, or the Sigmund Freud pen if you're feeling generous.
Key Features:
Polyester silk material
80 x 30 inches
Attractive artwork
Wash by hand
Lay flat to dry
Specification:
Brand

Anatomology

Weight

2.4 ounces
Casitika Ceramic Psychologist Coffee Mug




Whether it's for a graduate, student, or an established therapist, Casitika Ceramic Psychologist Coffee Mug will make anyone smile. It's 11 ounces, microwave-friendly, and easy to care for in the dishwasher. No doubt, a thoughtful gift for a coffee lover and psychologist with a good sense of humor.
Key Features:
White ceramic mug
11oz capacity
Design printed on both sides
Dishwasher friendly
Microwave friendly
Funny psychology joke printed on it
Specification:
Brand

Casitika

Weight

14.4 ounces
Psychology Symbol Pin by Anatomology
Anatomology is known for its inspirational gifts, appropriate for healthcare professionals. The Greek letter 'Psi' has long symbolized psychology, so this stylish pin is an excellent gift for a new graduate entering the psychology field.
Psychology Symbol Pin measures 1.25 inches, is made of alloy metal, and closes with a butterfly clutch. Blue details on a golden background highlight the balance foundational to psychology, while the quality of the pin is exceptional. It even comes attached to a stylish art card and packed in a small craft box.
For more exciting options like this, check out our selection of the best lapel pins.
Key Features:
Blue and golden Psi pin
About 1.25 inches in size
Butterfly clutch closure
Stylish gift box
Specification:
Brand

Anatomology

Weight

1.12 ounces
Shirt Luv Funny Psychology Water Bottle

This funny Shirt Luv Funny Psychology Water Bottle can be the perfect graduation gift. Use this water bottle to hold water, coffee, or tea. It's made from food-grade stainless steel and fits in a bike bottle cage. We like that it comes with both a cup and a separate screw cap. The convenient carabiner makes it easy to clip it to a bag, backpack, or a waist belt.
Key Features:
20 fluid ounces
Made from stainless steel
Screw cap
Not dishwasher friendly
Not microwave friendly
Specification:
Brand

Shirt Luv

Model

kr0h1_1119_20oz_silver

Weight

8.5 ounces
Sigmund Freud Finger Puppet and Refrigerator Magnet

Freud is one of the most prominent role models for aspiring and established psychologists. You can't go wrong with any Freud-related gift, including this adorable Sigmund Freud finger puppet and refrigerator magnet. You can keep it on your desk and use it to relieve stress or attach it to your locker or fridge. We like that the puppet comes with a fold-out tag that displays a portrait, name, and summary of the character's life and significant contributions.
Made by the Unemployed Philosophers Guild, a small Brooklyn-based company specializing in sophisticated gifts, this puppet is part of a more extensive collection. So, if you don't want Freud to be alone, you can find him a friend from the many historical, literary, political, or pop-culture figures, including Nietzsche, Kant, and Marx.
Key Features:
Made from quality textile materials
Finger puppet
Fridge magnet on the back
Removable fold-out tag
Specification:
Brand

The Unemployed Philosophers Guild

Model

0054

Weight

0.48 ounces
Funny Psychologist Graduation Gift Psych Major Women Gifts

Last but not least of the best graduation gifts for women is this Funny Psychologist Graduation t-shirt to make your psych grad stand out from the crowd.
The tee is premium, 100% lightweight cotton jersey fabric, and comes in several solid colors. It is also hypoallergenic and breathable, making it great to wear in both warmer and chillier climes, and the slim fit boasts a contemporary look.
If you're looking for a funny gift for male psychology majors, know that the brand proposes comic tee variants for men as well.
Key Features:
Made from 100% cotton or cotton blend
Wash in cool water
Slightly stretchy fabric
Slim fit
All sizes from small to 3XL
Specification:
Brand

Funny Psychology Major Gift Tees

Weight

4.8 ounces
Sign Up Now
GET THE VERY BEST OF GEARHUNGRY STRAIGHT TO YOUR INBOX