Best Candles For Men in 2022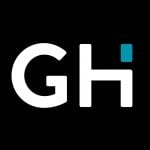 This product guide was written by GearHungry Staff
Last Updated
October 1, 2018
GearHungry Staff
GearHungry Staff posts are a compilation of work by various members of our editorial team. We update old articles regularly to provide you the most current information. You can learn more about our staff
here
.
GearHungry may earn a small commission from affiliate links in this article.
Learn more
Gone are the days of standardly sized plain, pure candles with no fragrance or color. Candles were once seen as small light sources thus; no thoughts of design were considered for them. In later years, although candles became fashionable for home décor and other new age trends, they were designed with a more feminine touch, often leaving many men out of all the enjoyment. Nowadays, man-scented candles are heavily trending and have been in existence for a while. There are new breeds of candles, crafted for gents who care about the more delicate points of comfortable living. Here are ten of the best candles for men that are far from frilly and fabulous for the everyday man's use.
The Best Candle For Men
Mulled Cider Scented Soy Candle For Men
The Mulled Cider Scented Soy Candle is an ideal candle for men who have had it with their candles smelling like a perfume shop. This manly scented candle offers a clean, woodsy and spicy scent with fragrant hints of vanilla, cream, amber, sandalwood and musk, Scented Soy Candles set a cozy and warm environment loved by many.
Made from pure soy wax, this candle is free from toxins and dyes, making it both renewable and sustainable. With a long burning time of 60 hours, these manly scented candles provide a cozy, bright glow, as it's been made with two FSC certified wooden wicks. These candles have been designed with a modern edge that appeals to many. This is a perfect gift for the manly men in your life.
Key Features:
100% Pure Soy Wax with Wood Double Wick
12 oz Black Jar by Wax and Wick
Mulled Cider Scent – Notes of Apple, Nutmeg, Vanilla, Caramel
Burns Cleanly up to 60 Hrs.
Specification:
Brand

Wax & Wick

Model

BLK

Weight

1.1 pounds
Manly Indulgence Woodland Escape Soy Blend Candle For Men
The Manly Indulgence Woodland Escape Soy Blend Candle excellent type of manly scented candles for guys who want to open your comfortable home to the great outdoor experience every time you light Woodland Escape, with crackling sounds produced by this candles' wooden wick. You will be pleasantly surprised by the refreshing mint fragrance and the smell of pine boughs. Come for the cord, but stay and fall hopelessly in love with its amazing aroma. 
Manly Indulgence scented candles, specifically the Woodland Escape Soy Blend Candle has also been designed with a modern touch to appeal to the contemporary man who is still in contact with his adventurous side. With their fragrance selection, these manly scented candles offer more than the scent of the outdoors; it's an entire experience, comprising the sounds and smell, leaving you nostalgic about everything you've ever experienced outside.
This even-burning candle from also has an incredible smell with a long-burning wooden wick. Uniquely designed and hand poured in the USA, it makes for the perfect housewarming gift, wedding gift or random gift for both friends and family, even for yourself.
Key Features:
Hand poure
Soy blend wax
Fragrance notes of fresh mint, Siberian pine, cypress, tundra wood
Single Wick
Specification:
Brand

Manly Indulgence

Weight

1.5 pounds
Benevolence LA Scented Candle For Men Aromatherapy Rose & Sandalwood
Benevolence La Scented Candles are made from only the finest essential oils and fragrances; this candle has been created to fill your entire home with a pleasant clean-burning aroma. The fusion of rose and sandalwood, a soft musk put together with rose petals establishes the perfect combination, heavenly alchemy that proves to be both complex and pleasing.
Benevolence can be used for the extraction of odors to help with relaxation, meditation, and insomnia. Also made from a natural soy blend, it assists with calming thus nerves, thus relieving anxiety. The scent it offers is not as outdoorsy as presented with candles from Manly Indulgence due to the addition of rose petal scents. Considering their overall motive is to provide users with a strong yet therapeutic smell, this combination is one of the best.
There is no residue produced by this clean-burning candle. It provides a healthy long lasting burn that is free from kinds of paraffin and toxins, burning for at least 45 hours. Continually tested and modified to be an ideal possession, this man scented candle infiltrates every nook and cranny within your home, filling it with the beautiful, balancing scent of Jasmine and Bergamot. The candle is contained in boxes designed to be luxurious, yet inviting. With its matte black and gold stamped outlook, this makes for an ideal anniversary, birthday,  Valentine's day or Christmas gift.  What's more, a little donation is made with every candle bought; 'light' is brought to the world through Thorn, who assist children suffering in some of the world's darkest places.
Key Features:
Soy blend wax| Matte black and gold stamped gift box
Scents- Vanilla, Lavender, Amber, Coconut, Apple
Natural Wick
Specification:
Brand

Benevolence LA

Weight

1.3 pounds
Our Own Candle Company – Smell My Nuts Scented 13 oz Mason Jar Candle
With an outstanding mixture of aromas, this candle covers a broad spectrum of fragrances, making it one of the best candles for men. Unlike the Homesick scented candles, these candles possess less musky, but still very creative fragrances such as Toasted Coconut, Banana Nut Bread and Hazelnut, scents we know you'll enjoy, making them the most preferred candles for guys. With its cheeky name, the 'Smell My Nuts' Scented Candles for men also makes a great conversation starter.
Considering their high level of quality, they are priced relatively on the market. A single use leaves a long-lasting scent that spreads through an entire space. The best part is the layering of the scents that leaves any area smelling different at various times. With enough care and proper use, this candle will burn (and last) for a very long time. The mason jar design also makes it easy to carry your torch around even when hot. Smell My Nuts candles are undoubtedly an excellent gift option for any man who loves a blend of scents.
To keep the wick in good condition; be sure to keep the cord trimmed to 1/4″ before lighting each time, do not leave the candle burning for more than 2 hours at a time. Before lighting, remove all packaging including wick holder, burn only on a flat non-flammable surface. All wick clippings and debris must be removed before lighting. Be sure to also check out our list of the best essential oil diffusers for more great items like this.
Key Features:
Soy and paraffin wax
Lead-free wick
100 hours burn time
Scents- Banana Nut Bread, Toasted Coconut and Hazelnut
13 oz
Made in the USA
Specification:
Brand

Our Own Candle Company

Model

Our Own Candle Company Smell My Nuts Sce

Weight

1.7 pounds
Bacon & Bourbon Man Candle
Does he love bacon? If so, Bacon & Bourbon Man Candle is the perfect gift for him! Loved by numerous bacon lovers all over, this new man-friendly scented candle is made with the warm creamy vanilla aroma of fine Bourbon and expertly fused with the sweetness of maple-glazed, smoky bacon. While Our Own Candles Smell My Nuts is made of both soy and paraffin, these strong smelling candles are free of paraffin and have a longer burning time without any soot or smoke, making it the ideal indoor candle. And they come in edged jars, finished off with silver lids; an entirely masculine package.
These man candles offer you a nitro musk & phthalate free fragrances, handmade candles that burn without any soot residue. A single candle, depending on its size, can last for up to 100 hours: 8oz: Approx. 40-50+ Hours 16oz: Approx. 80-100+ Hours. With a long lifespan, excellent fragrances and robust features, Bacon & Bourbon man candles can be gifted for man caves, Christmas, locker rooms, birthdays, etc. Be sure to also check out our list of the best desk lamps for more great items like this.
Key Features:
8oz| All natural soy wax
100% cotton wicks
Glass, Soy Wax, Cotton Wick, Bacon & Bourbon Fragrance Oils
Scent- Bacon & Bourbon
Specification:
Brand

Silver Dollar Candle Co.

Weight

8oz / 256ml
Northern Lights Candles Spirit Jar Candle, Whiskey & Tobacco, 5 Oz
Alcohol, one of the highest masculine scents ever. Northern Lights has produced one of the best strong smelling candles on the market. The Spirit Jar Candle Whiskey & Tobacco candles feature wine and spirit aromas that honor every man's favorite crafted cocktail. All fragrances promise to be soothing without being too overpowering. Openable with an all-natural cork lid, they correctly put the first dose of aroma together with a unique color to create an exquisite male candles brand that's ideal for everyone. A bonus is a snappy extract for informative spirits related titbits found behind every candle produced. Northern Lights Candles are adequately priced for a 35-hour burning candle experience. 
If you are also a fan of incense sticks, be sure to invest in some of these nice incense holders from our list.
Key Features:
Natural corks top
Burns 35 hrs. Each
Snappy snippets for informative spirits-related titbits
Scents- Kentucky Whiskey with leafy tobacco, Ginger & sweet, crushed Tonka Bean
5 oz
Specification:
Brand

Northern Lights Candles

Model

52601

Weight

12.8 ounces
The names of the fragrances may puzzle you initially, but they make it one of the best man-scented candles. Old Factory, as the name suggests, has been in this business for the longest time thus, all their products are assured of high quality. Man cave comes in three of their best signature scents; Leather, Mahogany and Razor! Can it get any more rough, edgy and macho than that? These scented candles have been developed to give you the typical masculine English experience in the comfort of your home.
Old Factory produces eco-friendly, lead-free candles made from 100% natural soy wax and premium fragrance oils, all crafted by hand and poured in the USA. Their candles come in high-quality glass containers that are great gift options and can also be recycled.
Key Features:
Old Factory Scented Candles – Man Cave – Decorative Aromatherapy
3 x 4-ounce Soy Candles
Made from soy wax
Scents- Leather, Mahogany, Leather| 30-hour burn time
4 oz
Specification:
Brand

Old Factory

Weight

1.8 pounds
This next product from Lulu Candles might just be the ultimate candle for men. The scent is actually called 'Sexy Man', so it's the perfect way to make your bachelor's pad more romantic without taking away any of your man points. Lulu Candles Sexy Man is also eco-friendly, so you can proudly explain how you're helping the planet and keeping your place smelling great at the same time. 
Made using soy wax, this is one of the longest burning candles on the market. They don't say exactly how long it will burn for, like some candle manufacturers, but we can tell you it's longer than most. It's also worth mentioning that it's made in the USA, which is a big selling point for a lot of our readers. 
Key Features:
6 ounce 
Made with soy wax 
Long-lasting burn 
Sexy Man scent 
Made in the USA 
Eco-friendly 
Specification:
Brand

Lulu Candles

Model

Sexy Man

Weight

5.6 ounces
Sign Up Now
GET THE VERY BEST OF GEARHUNGRY STRAIGHT TO YOUR INBOX