Best Hawaiian Shirts For Men in 2022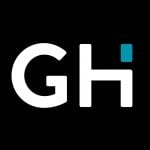 This product guide was written by GearHungry Staff
Last Updated
July 17, 2018
GearHungry Staff
GearHungry Staff posts are a compilation of work by various members of our editorial team. We update old articles regularly to provide you the most current information. You can learn more about our staff
here
.
GearHungry may earn a small commission from affiliate links in this article.
Learn more
Believe it or not, they're still floating around. You've been thinking about getting a Hawaiian-style shirt. Maybe it's for vacation, maybe you're one of us who understand that there are truly stylistic clements behind these designs. Either way, get ready to cover everything from patterns and print, to how to wear these with ultra appeal. All it takes is your sense of style, and us: your secret weapon.
 The Best Hawaiian Shirt For Men
28 Palms Tropical Hawaiian Shirt




Jimmy Buffet's got nothing on you. 28 Palms has a very fair-priced Hawaiian T-shirt, bringing the classics of island flowers, calm waves, and tall, slender palm trees. If you're not a fan of the baby blue, then you'll be able to grab one of over ten different unique, tropic-inspired designs. This features a spread collar, as well as a left chest pocket. Made of softly-woven 100% cotton, this comfortable shirt will last you for years, hundreds of vacations, or brighten up that should-be-an-email meeting on your day off. Make sure you also check our sellection of best flannel shirts. 
Key Features:
Available in over ten unique styles
100% cotton build
Spread collar w/ left chest pocket
Specification:
Brand

28 Palms

Model

MPM25007
Ted Baker Slim Fit Tropical Hawaiian Shirt




Ted Baker cakes the cake, as this brand tends to do. They turned a cliche into an unimaginable style point. Made of 100% cotton and available in two patterns, this slim-fitting tropical pattern shirt comes with a French placket, as well as a curved hem to keep those lines clean. This is best draped over the shoulders of leaner men, blending seamlessly with white shorts to bring out the clouds in that pattern. These tend to run small, which the manufacturer lays out in full display. Go one size up, and get ready to kick on your slides (yeah, we've got a guide for that, too).
Key Features:
100% cotton construction
Curved hem keeps you looking sharp
French placket
Specification:
Brand

TED BAKER LONDON

Model

5582022
Stussy Paradise Hawaiian Shirt




We took a leap of faith, because at the time, this product had zero product reviews to go off of. We had a recommendation from a mate who tried out one of their other shirts: we're glad we trusted our gut on this one. Stussy Paradise Hawaiian Shirt runs fairly straightforward in sizing, and blends scenic greens, blues and yellows with a nice black backsplash, framing the pattern designs. Loose-fitting sleeves accentuate your arms in a positive light, while the tighter collar is prime for creating a prim look. Also, the buttons blend seamlessly into the design. Just put on your flip flops and hit the beach.
Key Features:
Tight collar and loose-fitting sleeves
100% cotton construction
Excellent price for a high-quality shirt
Wallace & Barnes Tropic Print Hawaiian Shirt




Designed for a regular fit (average height and weight, with a loose feeling), this truly tropical design pattern gives you the versatility to neld this with just about any wardrobe you can think of. Sandals and a pair of light-colored khaki shorts, as well as a killer set of men's shades, and you've got yourself a paradise-inspired look. Made of 100% cotton, Wallace & Barnes Tropic Print Hawaiian Shirt offers a comfortable spread collar, and a front button closure that seamlessly blends into the design. Tall trees, brisk waves, and a few scattered huts; it's about as tropical as it gets. You can also combine this shirt with one of the v-neck shirts we also reviewed. 
Key Features:
Front button closure
100% cotton construction
Comfortable and stylish spread collar
LEVI'S Hawaiian Camp Shirt


LEVI'S is one of the top brands in American history, and to this day, they're still rocking the men's fashion scene. This tropical-inspired shirt brings the glory of paradise draped across your shoulders. Made of a 45% cotton and 55% linen blend, you get reduced shrinking issues, allowing you to confidently throw this into the wash and a tumble dry, all without damaging the fit. It's designed to be a slim fit, and what you order is what you get: it's true to size, and in the world of ordering clothes online, that's an absolute Godsend. Only LEVI'S can hold onto that promise. Just pair this with some cool white sneakers and you are ready for summer!
Key Features:
55% linen, 45% cotton blend
Slim-fitting, true to size
Able to be machine-washed
Marino Paradise Silk Shirt




If you're in between design and comfort, you have nothing to worry about. Cotton isn't for everyone, no matter how many commercials tell you that it's the "Fabric of our lives." Everyone is built differently, and softer fabrics fare better with your sensitive skin. 100% silk gives you an almost hotel sheet-like feel, while the French placket adds flair, and the chest patch pocket adds function. Stash your sunglasses in the top, and let this loose-fitting, true to size Marino Paradise Silk Shirt make a bold statement: you're on vacation, and dammit, you're not going home until you have to. Make sure you also check our guide to the best tactical shirts.
Key Features:
French placket
100% made of silk
Chest patch pocket
Specification:
Brand

TOMMY BAHAMA

Model

5585083
Premium Tropical Slim Fit Shirt, by BONOBOS




Ever dreamed of living out the good part of the 80's? Your style can still savor those moments. This neon teal-and-violet tropical shirt shouts a palette of colors, melding together in an ultra-stylish shirt. Made of 100% cotton and sporting a back yoke, this true-to-size shirt has loose-fitting sleeves, while everything else is slim-fitting. A tight color, vibrant buttons to contrast the patterns, and a killer price for a leading brand in vacation and tropic attire. Get a taste of the island before you actually make landfall, the second you slip this on. You may also be interested in some of the best all-occasion satin shirts from our list. Check them out.
Key Features:
100% cotton construction
Back yoke
True to size; slim-fitting




If you're not already on board with the Vans look, you need to peek the cool Vans shoes we've already covered, all of which blend excellently with this shirt. Neo Jungle doesn't even begin to describe the color scheme we have going on here; it's a softer style that you have to double-take at to really notice the tropical undertones (apart from the palm leaves), giving you a pop of color to your otherwise black-and-white wardrobe. True to size, sporting some killer patch pockets, and made of nothing but pure cotton: it's a comfortable, loose-fitting way to add a subtle undertone to your wardrobe or vacation.
For more cool options like this, check out our guide to the best chess shirts.
Key Features:
100% cotton construction
Chest patch pockets
True to size
Black Hula Woven Shirt, by Quiksilver




We're coming to a clothes here (sorry, couldn't help it), which is why it's time to bust out the Black Hula. These folks made a killer vibrant pattern that accentuates rest and relaxation with a slightly smaller series of tropic-inspired imagery, while keeping true to the fit that we're all looking for here: loose-fitting and comfortable. Made of nothing but cotton, this machine-washable light shirt also sports buttons that blend, and a tight-and-narrow collar to keep your look on-point. You want to go for relaxed; not "I don't care," which is exactly what Black Hula brings to the table.
Key Features:
100% cotton construction
Machine washable (tumble dry)
Chest patch pocket and front button closure
Specification:
Brand

QUIKSILVER

Model

5579944
The Poolside Shirt, by Scotch & Soda




The Poolside Shirt struck a chord with some of us as a GH crew favorite. It's a much tighter design, tighter collar, and a nice, comfortable build of soft cotton. The stitched placket and blending buttons give a uniform look. Basic black plays the backdrop to vibrant yellows and greens; you could pair these with just about anything. If you're still wondering what the Hawaiian kick is all about, keep reading down through our buying guide.
Key Features:
Stitched placket
100% cotton
Point collar
Specification:
Brand

SCOTCH & SODA

Model

5580508
Hawaiian Shirt Buying Guide and FAQ
Everybody wants to look relaxed, feel relaxed, and look good while doing it. While these shirts have been the target of cliche ridicule and stereotypes, Hawaiian shirts, on the right gent, can bring a whole new stylistic point. You ever heard of bringing it back? You're about to be a footsoldier in this style's reputation.
How We Chose Our Selection of Hawaiian Shirts
Design - Being tropical or Hawaiian just wasn't enough. These styles get a bad rep because of cliches and filmmakers giving them to stereotypical characters, when in reality, they offer major style points if you know what you're doing. We sifted through roughly seventy designs, and came out with ten: style matters.
Brand - Bad tropical shirts are the stuff of poor department store-quality brands. They don't put that much time into the low-resolution patterns, which is why we've selected the best of the best: Scotch & Soda, Vans, LEVI'S, and more.
Quality - Most of the time, you're looking for 100% cotton. If you're using this on holiday, you'll be glad to know that cotton is resistant to the heat, and doesn't run your thread color in the sweltering sunlight.

Features to Look for in Hawaiian Shirts
Material - Cotton and silk are your go-to, and linen is also a fairly good choice. You have to think about this: materials that hold dyes (since just about all Hawaiian-style shirts have a lot of dye in them), are going to be best.
Pattern - Trees and waves don't cut it: it's about how they're presented. You don't want the typical dad-who-doesn't-know-what-he's-doing shirt; you want comfortable, Miami-scene patterns that do nothing but add style points, and accentuate what's under the hood.
Fit - Sizing and fitting are two totally different concepts, yet a lot of gents get these confused. The fit is where certain parts come in, and others flow out. If you see loose-fitting, it means they've added some additional fabric near those sections. Slim-fitting, for example, means you have a toned or slender core, and so on.
Size - Most of these are slim-fitting to keep them looking dapper, so you may need to go a size up. Be sure to check the sales page if you're getting an updated price, and see if they mention this before hitting that purchase button.
Hawaiian Shirt FAQ
Q: Why Get a Hawaiian Shirt?
A: We throw the word Hawaiian on it, and most guys think of that one really bad two-parter from Friends where Joey saw the culturally-questionable hula girl. Hawaiian shirts, or tropical shirts, are all over the Miami scene, Sundays spent on the boat; they're more than the shirt that dad wears on the family vacation.
Patterns that cover most of your shirt can be one of two things: flattering, or laughable. There's rarely any wiggle room in between. Hawaiian, or tropical-inspired shirts, have a luxurious Hollywood feel about them, generally fit to form, run into very little sizing problems (which is big for online purchases), and also put a bit of the spotlight on all that time you've spent on your style.
Q: Are Hawaiian Shirts Back in Style?
A: They never really left, they just became the center of ridicule thanks to television and movies. We live in a more style-conscious time than we ever have, and there's this weird stigma floating over Hawaiian shirts. Yes, they're in style, and yes, you can look like a complete boss while wearing them.
Think Michael Corleone in Nevada, Scarface in Florida, (okay, just Al Pacino in general), and every other BAMF. Pound a few to Margaritaville, kick back on your YETI cooler, and just enjoy the sound of the ocean.

Q: How to Wear Hawaiian Shirts With Style?
A: There are a few fashion no-no's for gentlemen, (which is partially why these got such a bad rep). Below, there's a handful of do's and don'ts, so you can wear your Hawaiian shirt with confidence.
Do
Follow the primary color of your shirt; if the background is white, go with light tan or white shorts/shoes.
Boat shoes (worn without socks) compliment the overall style.
Stay clean-shaven or at least have properly groomed facial hair. A clean look with these shirts exudes confidence and style, without making you seem too relaxed.
Add a watch that goes with the style.
Wear black shades to add a defining element. Even if you just hang the shades over your chest pocket, it'll add an extra touch.
Don't
Wear these with full-length jeans. It just looks bad. It either makes you look lazy, or like you don't know what you're doing with your own style.
Socks just don't look good with Hawaiian shirts. Stick to boat shoes or sandals.
By all means, stay away from colored or unnecessarily large sunglasses.
Wear cargo shorts. Well, you shouldn't ever wear them to begin with, but it brings an awkward style that doesn't mesh well. Khakis are okay, but cargo shorts are not.
Wear it open, unless you have a trainer underneath. Even if you're rockin' the most amazing set of six pack abs ever, it's dressing down, and gives an "I don't care" appearance. You do care; you're going for style points.
Q: Are Hawaiian Shirts Business Casual?
A: If you're on some sort of a retreat or a themed party for work, then you're good to go. When everyone is trying to go tropical (even though ninety percent of them will fail at making it look good), you'll blend right in.
If it's simply a meeting, Friday, or anything in the actual workplace, don't do it. Business casual is such a myriad of different things that do and don't work, but more often than not, they lower the respect you've garnered from your colleagues. When your subordinates see you in a floral or tropical shirt, there's no going back. If, however, you've seen them in the same, or in a coconut bra, then you're on even ground.
Sign Up Now
GET THE VERY BEST OF GEARHUNGRY STRAIGHT TO YOUR INBOX