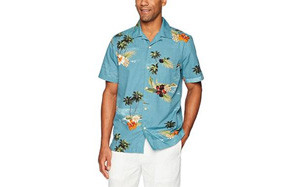 28 Palms Tropical Hawaiian Shirt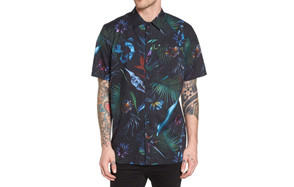 Neo Jungle, by Vans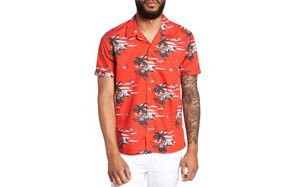 Ted Baker Slim Fit Tropical Hawaiian Shirt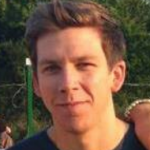 Believe it or not, they're still floating around. You've been thinking about getting a Hawaiian-style shirt. Maybe it's for vacation, maybe you're one of us who understand that there are truly stylistic clements behind these designs. Either way, get ready to cover everything from patterns and print, to how to wear these with ultra appeal. All it takes is your sense of style, and us: your secret weapon.
 The Best Hawaiian Shirt For Men
Hawaiian Shirt Buying Guide and FAQ
Everybody wants to look relaxed, feel relaxed, and look good while doing it. While these shirts have been the target of cliche ridicule and stereotypes, Hawaiian shirts, on the right gent, can bring a whole new stylistic point. You ever heard of bringing it back? You're about to be a footsoldier in this style's reputation.
How We Chose Our Selection of Hawaiian Shirts
Design - Being tropical or Hawaiian just wasn't enough. These styles get a bad rep because of cliches and filmmakers giving them to stereotypical characters, when in reality, they offer major style points if you know what you're doing. We sifted through roughly seventy designs, and came out with ten: style matters.
Brand - Bad tropical shirts are the stuff of poor department store-quality brands. They don't put that much time into the low-resolution patterns, which is why we've selected the best of the best: Scotch & Soda, Vans, LEVI'S, and more.
Quality - Most of the time, you're looking for 100% cotton. If you're using this on holiday, you'll be glad to know that cotton is resistant to the heat, and doesn't run your thread color in the sweltering sunlight.

Features to Look for in Hawaiian Shirts
Material - Cotton and silk are your go-to, and linen is also a fairly good choice. You have to think about this: materials that hold dyes (since just about all Hawaiian-style shirts have a lot of dye in them), are going to be best.
Pattern - Trees and waves don't cut it: it's about how they're presented. You don't want the typical dad-who-doesn't-know-what-he's-doing shirt; you want comfortable, Miami-scene patterns that do nothing but add style points, and accentuate what's under the hood.
Fit - Sizing and fitting are two totally different concepts, yet a lot of gents get these confused. The fit is where certain parts come in, and others flow out. If you see loose-fitting, it means they've added some additional fabric near those sections. Slim-fitting, for example, means you have a toned or slender core, and so on.
Size - Most of these are slim-fitting to keep them looking dapper, so you may need to go a size up. Be sure to check the sales page if you're getting an updated price, and see if they mention this before hitting that purchase button.
Hawaiian Shirt FAQ
Q: Why Get a Hawaiian Shirt?
A: We throw the word Hawaiian on it, and most guys think of that one really bad two-parter from Friends where Joey saw the culturally-questionable hula girl. Hawaiian shirts, or tropical shirts, are all over the Miami scene, Sundays spent on the boat; they're more than the shirt that dad wears on the family vacation.
Patterns that cover most of your shirt can be one of two things: flattering, or laughable. There's rarely any wiggle room in between. Hawaiian, or tropical-inspired shirts, have a luxurious Hollywood feel about them, generally fit to form, run into very little sizing problems (which is big for online purchases), and also put a bit of the spotlight on all that time you've spent on your style.
Q: Are Hawaiian Shirts Back in Style?
A: They never really left, they just became the center of ridicule thanks to television and movies. We live in a more style-conscious time than we ever have, and there's this weird stigma floating over Hawaiian shirts. Yes, they're in style, and yes, you can look like a complete boss while wearing them.
Think Michael Corleone in Nevada, Scarface in Florida, (okay, just Al Pacino in general), and every other BAMF. Pound a few to Margaritaville, kick back on your YETI cooler, and just enjoy the sound of the ocean.

Q: How to Wear Hawaiian Shirts With Style?
A: There are a few fashion no-no's for gentlemen, (which is partially why these got such a bad rep). Below, there's a handful of do's and don'ts, so you can wear your Hawaiian shirt with confidence.
Do
Follow the primary color of your shirt; if the background is white, go with light tan or white shorts/shoes.
Boat shoes (worn without socks) compliment the overall style.
Stay clean-shaven or at least have properly groomed facial hair. A clean look with these shirts exudes confidence and style, without making you seem too relaxed.
Add a watch that goes with the style.
Wear black shades to add a defining element. Even if you just hang the shades over your chest pocket, it'll add an extra touch.
Don't
Wear these with full-length jeans. It just looks bad. It either makes you look lazy, or like you don't know what you're doing with your own style.
Socks just don't look good with Hawaiian shirts. Stick to boat shoes or sandals.
By all means, stay away from colored or unnecessarily large sunglasses.
Wear cargo shorts. Well, you shouldn't ever wear them to begin with, but it brings an awkward style that doesn't mesh well. Khakis are okay, but cargo shorts are not.
Wear it open, unless you have a trainer underneath. Even if you're rockin' the most amazing set of six pack abs ever, it's dressing down, and gives an "I don't care" appearance. You do care; you're going for style points.
Q: Are Hawaiian Shirts Business Casual?
A: If you're on some sort of a retreat or a themed party for work, then you're good to go. When everyone is trying to go tropical (even though ninety percent of them will fail at making it look good), you'll blend right in.
If it's simply a meeting, Friday, or anything in the actual workplace, don't do it. Business casual is such a myriad of different things that do and don't work, but more often than not, they lower the respect you've garnered from your colleagues. When your subordinates see you in a floral or tropical shirt, there's no going back. If, however, you've seen them in the same, or in a coconut bra, then you're on even ground.