Best Multi Tools in 2021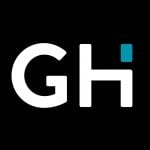 This product guide was written by GearHungry Staff
Last Updated
January 11, 2018
GearHungry Staff
GearHungry Staff posts are a compilation of work by various members of our editorial team. We update old articles regularly to provide you the most current information. You can learn more about our staff
here
.
GearHungry may earn a small commission from affiliate links in this article.
Learn more
In the days of yore there was basically one multi-tool and everyone knew exactly what it was: the Swiss Army Knife. Renowned for having more attachments than Henry VIII, the venerable Swiss Army Knife ruled the multi-tool universe for decades until some enterprising companies and individuals decided it was time for some competition. As a result variations on the single tool capable of multiple functions began to flood the market and today, multi-tools are more exciting and more versatile than ever before.
In this multi-tool review and guide, we're going to take a closer look at what we consider to be the 10 best multi-tools on the market today.
The Best Multi Tool
Leatherman – Surge Multi Tool









You may have owned a multi tool or 2 before but not one like this. The Leatherman Surge Multi Tool is the ultimate combination of style, functionality and price. A truly must have piece of kit for electricians, HVAC technicians, auto mechanics, handymen and do-it-yourselfers of every skill level. Sure you can lug around a heavy and cumbersome tool box everywhere you go, but why would you when you can replace practically the entire box of tools with this one multi tool?
The Leatherman Surge multi tool has been engineered with practicality in mind. The designers understand that sometimes you just can't afford to release your hold on a wire or duct or drawer or any of a hundred other things in order to grab a tool and put it to work. So they created a multi tool with easy single-handed accessibility. A lot of folks when they learn about this feature and see it in action for themselves have the same reaction: "It's about time." The Leatherman Surge is the best Leatherman multi on this list and one of those things like your car or the refrigerator that just makes your life easier. If you're a craftsman or a do-it-yourselfer you owe it to yourself to pick one up and make it a permanent addition to your tool kit. You won't regret it.
Key Features:
Plier-based folding multitool design
Includes 5 wire tools, 4 cutting tools, 2 types of pliers, can and bottle openers, and different screwdrivers
Elliptical hub pliers
One-handed access mechanism
Constructed of 420 high-carbon stainless steel
Secure all-locking mechanism
Comes with 25-year limited warranty  
Specification:
Brand

Leatherman

Model

830278

Weight

14.4 oz





Gerber has taken a pragmatic approach to designing this multi tool. Their goal is to make it as effective and useful as possible without loading it up with tools people may or may not use. And to keep the whole thing extremely affordable. As a result there's not a wasted micron of anodized stainless steel on the Dime and the implement looks every bit as good as it works.
The Dime is extremely lightweight. So much so that you may forget that you're carrying it in your pocket (with the keychain knife). When the tools are open they automatically lock in place so that you don't suffer an accidental cut or abrasion. The opener stays accessible even when the unit is closed and doesn't look or feel ridiculous because of this. The tools are expertly chosen to allow you to apply the Dime to as many different tasks as possible and the whole thing can be had for less than 2 movie tickets. What are you waiting for? The Dime may be the best looking multi tool on the market and it's no slouch in functionality as well. It provides the kind of bang for your buck that you may have thought was a thing of the past but thankfully, Gerber still knows what gets the DIYer's heart racing. Be sure to combine it with some of the best measuring tools from our list.
Key Features:
Heavy-duty
Features 10 different tools in easy-access butterfly deployment
Comes with pliers, cutters, blade, openers, drivers, file, tweezers, and scissors
Made of HC stainless steel
Lightweight and compact design
Measures only 2.75 inches long when closed
Weighs 2.2 ounces 
Specification:
Brand

Gerber

Model

30-000469

Weight

2.24 oz
Victorinox SwissTool Multi Tool





In the spirit of the classic Swiss Army Knife, the Victorinox SwissTool multi tool is quality and versatility incarnate. Its lightweight design and compact size mean it's never a hassle to take along and its beautifully engineered handle is an ergonomic dream come true; comfortable, secure and stylish to boot. If it's been imagined for a multi tool the Victorinox can probably handle it. This multi tool has an astonishing 27 functions making it a must for any professional handyman's toolbox.
You'd be hard pressed to find a better engineered tool of any kind at any price. The Victorinox covers all the bases function-wise, can be opened easily from the handle's exterior side without having to open the pliers and each tool on display here locks in place, eliminating a major cause of multi tool mishaps. Each of the stainless steel implements is warranted for life and each is carefully crafted to achieve optimal efficiency. The Victorinox SwissTool multi tool should be compulsory equipment for handymen and women, boaters, campers, rescue workers, police, soldiers and anyone else who may run across situations that present a variety of potential challenges.
Key Features:
Needle nose plier-based folding multitool design
Comes with 27 different functions
Includes 4 types of screwdrivers, 4 types of cutters, 3 types of openers, 2 types of saws, combi-edge blade, scissors, chisel, metal file, wire stripper, reamer, wire bender, corkscrew coupling, multipurpose hook
Comes with leather or nylon pouch
With anti-clumping individual springs
Direct one-step access mechanism to different tools
Secure lock and release mechanism
Made of premium-grade stainless steel
Swiss-made
Specification:
Brand

Victorinox

Model

53800

Weight

5.75 oz
Leatherman – Style PS Multitool








The item that gets most people's attention is the glass-filled nylon handle and it should. This material is extremely tough and durable and negates the need for an inner steel framework, thereby reducing the weight of the multi tool. And light as a feather this pocket multi tool is, checking in at a barely perceptible 1.6 oz.
The 831448 PS folds down to a pocket-friendly 2.9 inches so there's no excuse about it not fitting in your toolbox or being too big and heavy to drag along. This multi tool will allow you to execute all manner of minor repairs without having to have a slew of hardware at your side all the time. Ideal for hunters, boaters, campers, electricians, HVAC technicians, sound techs, roadies and more. Size matters when it comes to your multi tool. That is you don't want one that's too big or too heavy. The 831448 PS from Leatherman will be Johnny on the spot for all those jobs for which a single tool isn't enough but a full toolbox is too much. All this at an affordable price as well. Our handy guide to the best torque wrench features more great products like this. 
Key Features:
Clip-on multitool design
Composed of 10 different tools fully accessible from the outside
Includes pliers, scissors, wire cutters, nail file, screwdrivers, bottle opener-carabiner combo, tweezers
Made with stainless steel
TSA-compliant
With 25-year warranty
Specification:
Brand

Leatherman

Model

831488

Weight

1.58 oz
Gerber Center-Drive Multi-Tool





If there is one common thread winding its way through the remarks of those who've resisted multi tools it's this: no full-sized tools, no good. Well, even the most diehard skeptic must now yield to the Gerber Center-Drive multi tool. With full-sized pliers, full-sized magnetic bit screwdriver and full-sized knife blade, there's nothing to stop you from replacing your bulky tool box with this one simple and beautifully crafted multi tool.
When folded up the Center-Drive is small enough to fit easily in your pocket and still light enough that you might forget you're even carrying it. The full-sized tools are no gimmick. They're all beautifully balanced, high quality kit made of high grade stainless steel. The remaining tools are not merely afterthoughts either. Several are close to full size and all are more than capable of holding their own against free standing competitors. If you had always resisted the multi tool because you needed something with more oomph, here it is. With the precision engineering of a Swiss watch and the strength and durability of the best hand tools out there the Gerber Center-Drive multi tool is a true game changer and the shape of things to come no doubt. If you are into pocket-sized tools, check pur guide on best EDC pocket organizers.
Key Features:
Center-axis driver design
30% longer outboard knife made of 420HC stainless steel
X-Channel Rail System for smoother deployment of tools
One-thumb opening mechanism
Heavy-duty construction
Replaceable standard-sized bit set
Specification:
Brand

Gerber

Model

30-001194

Weight

13.6 oz
Gerber Suspension Multi-Plier Multi Tool





The Gerber Suspension multi tool plier is tough as a rock and built to deliver in all conditions. Ideal for electricians, HVAC technicians, auto mechanics, roadside assistance pros, and more. The Suspension is easy to use, easy to tote around, easy on the eye, and easy on the wallet. The contoured handle provides a custom feel while the logical design and placement of the various tools means you don't spend any time tripping over them as you switch up.
Everything is fashioned from high strength 440 stainless steel and the whole thing folds up to practically nothing. The prominence of the plier function may fool some into thinking this is designed just for electricians, but it's not. It's for anyone who requires a variety of common tools to do their job. From the build quality to the look and feel this is a quality device that will make your life easier for many years to come. And all for the price of a couple of large pizzas. Amazing. Definitely an item that restores our faith in the notion that quality doesn't have to drain your bank account.
Key Features:
Durable and sturdy, long nose plier-based multitool design
Features 12 different tools in a unique butterfly opening mechanism
Open-frame handle made of stainless steel
Comes with ballistic nylon sheath
With Saf.T Plus locking mechanism
Lightweight and compact design
Measures only 4 inches long when closed
Weighs 9.6 ounces
With lifetime warranty
Specification:
Brand

Gerber

Model

22-01471

Weight

9 oz
Leatherman – Style CS Multitool




The 813207 CS is not intended for the journeyman electrician or accomplished handyman, it's more for the average guy or gal who tackles the occasional craft job or a minor repair to an appliance. And that's fine because those folks make up the majority of the population and really don't have any use for a high-end multi tool with all the bells and whistles.
For such an unassuming piece of kit an incredible amount of thought obviously went into the tool's design. It looks like something out of a science fiction movie and the fact that it has a carabiner built into the heel suggests it's something 007 might want for his next adventure. Above we stated that the 813207 was compact and lightweight but that doesn't do it justice. The tool weighs an incredible 1.4 oz and is only 2.9 inches long when closed. The Leatherman 813207 makes it onto our top 10 list because it's that rare example of a high quality tool that was built with the average guy in mind. Everything here is really well built as you'd expect from Leatherman but the design is really where this multi tool gains separation from other similarly simple tools. You might even impress the ladies with it if you can believe that. Love this product? Check out our review of the best screwdriver set for our top picks. 
Key Features:
Lightweight clip-on multitool design
Features 6 different tools fully accessible from the outside
Includes scissors, knife, file, screwdriver, bottle opener, and tweezers
Made with stainless steel
With built-in carabiner
Specification:
Brand

Leatherman

Model

831207

Weight

1.4 oz
Leatherman – Skeletool Multitool








It might seem to some that we have Leatherman on the brain but we just call 'em as we see 'em. The Skeletool multi tool is versatility in action. It features high-quality needlenose pliers, wire cutters, bottle opener, Phillips head screwdriver, hard-wire cutters, regular pliers and a 420 high carbon combo knife. The knife is larger than you're probably used to seeing on a multi tool and the pliers more rugged and substantial. It's all part of giving you more to work with while limiting the number of utensils to those you're most likely to use.
The Leatherman Skeletool pocket multi tool is beautifully designed and a scant 4 inches long when closed. It lean too, tipping the scale at a trim 5 oz. The 420 high carbon steel used in its construction means this multi tool will be at your service for years to come and acquiring it won't send you to the poor house either. A truly beautiful looking piece of functional kit that delivers big-time where and when it counts. There are no slouches among the tools on offer here and yet the whole thing will fit into any pocket with no problem. If it hasn't won any design awards yet it should.
Key Features:
Long nose plier-based folding multitool design
Features 7 tools accessible from the outside
Includes exchangeable bit driver, combo knife, 2 pliers, 2 wire tools, bottle opener-carabiner combo
Compact, lightweight, and rugged design
With removable pocket clip
Made of high-carbon stainless steel
Comes with 25-year limited warranty  
Specification:
Brand

Leatherman

Model

830846

Weight

5 oz

If you're serious about the adventure, a standard multitool might not be enough for you. What happens if you need to cut through a thick bush or need to build a shelter before night falls? You think a small pocket knife is going to be enough? The RoverTac Multitool is the ultimate adventure multitool. As you've probably guessed from the product image, it has a few key features that set it apart from your standard multitool. The most notable of these is definitely the ax/hammer head. These two tools might make the RoverTac Multitool a little less portable but so much better in a survival situation. 
In addition, the tool has pliers, wire cutters, screwdrivers, a knife, a fish descaler, and more. The whole thing is made from stainless steel and finished with black oxidation to stop it from rusting. If you don't fully trust the quality of the tool, it comes with a 100% satisfaction guarantee anyway, so your purchase is protected. The RoverTac Multitool also comes with a premium nylon pouch that makes it safe to carry around and further protects it from rust. You will find more handy options like this by checking out our guide to the best card tools.
Key Features:
Made from stainless steel 
Black oxidation finish 
Ax/hammer head 
15 tools 
100% satisfaction guarantee
Specification:
Brand

RoverTac

Model

SL-FT-RD-01

Weight

14.9 ounces

Next up, we've got another multitool from RoverTac. This design of this multitool is based around the 3.3-inch blade stainless steel blade. Complete with a semi-serrated edge, this sharp knife is designed to be your EDC (everyday carry), especially if you spend a lot of time in the great outdoors. The price of this multitool would be fair even if it didn't have any extra tools. It's a formidable flip knife. Of course, being a multitool, it does have extra tools. These include pliers, wire cutters, a can opener, a screwdriver, a bottle opener, and more. It's not as stacked with features as many of the other multitools on this list but the sharp knife more than makes up for it. You'd be surprised how many tasks you can do with just a knife.
Key Features:
Made from stainless steel 
Black oxidation finish 
Nine tools 
Available in three colors 
100% satisfaction guarantee
Specification:
Brand

RoverTac

Model

27110000

Weight

7.8 ounces
Multi Tool Buying Guide and FAQs
Features To Look For In Multi-Tool
There are many dozens of different multi-tools on the market today and all of them will be of service to someone. But which one is right for you? Or Multi tools are great Christmas gifts for men or Dads.
Pliers or Scissors – Most every multi tool will come with either pliers/wire cutters or scissors in its business end. Which one you choose will depend on your particular needs. If you plan to use your multi tool for wiring projects or HVAC work you'll likely want pliers. If you plan to use your multi to manipulate cuttable materials like paper, cardboard and plastic sheets, you'll want to go with the scissors.
A Quality Knife Blade – The one thing almost everyone uses on the multi tool is the knife. Whether you're a camper or electrician it's important to have a high quality knife blade at your disposal for any one of a hundred different jobs. If the knife blade is important to you make sure the multi tool you buy has a quality blade that is easily accessed and can be replaced if necessary.
The Number of Tools – As you can see from the details above the number of tools varies greatly from multi tool to multi tool. Some have as few as 6 while others like the Victorinox have 27. The number and type of individual implements you need will be up to you but if you use your multi tool for a variety of functions you'll want something with plenty of options. In any case, make sure you get the tools you use most often. The rest is gravy.
The Quality of the Tools – If you use your multi tool often and to do precision work you'll want to make sure the various implements are of the highest possible quality. This will ensure they do a good job and that they can stand up to the strain of regular use. Most multi tool attachments today are made of one type of high quality stainless steel or another but there are a few low quality exceptions. So you'll need to keep your eyes open.
The Price – The price range on multi tools can be huge; from under $20 to $100 or more. How much you spend will depend on how often you feel you'll use your multi purpose tool and what type of jobs you'll use it for. Certainly, if you just want to have it around in case of emergency you may not need to buy a high end model. On the other hand, if you're a journeyman electrician who's always reaching for his or her multi tool you'll want one with all the bells and whistles.

Multi Tool FAQ
Q: How to Use a Multi-Tool?
A: Using a multi-tool is not like flying the Space Shuttle (if Space Shuttles flew anymore) but it may take some getting used to for the novice. The average multi-tool has a lot going on from knife blades to screwdrivers to carabiners, files, wire cutters and more so it's important that you know the right way to approach your multi tool in order to utilize it in the most effective manner.
Press the multi tool lock mechanism. It is typically located near the butt end of the tool and is a metal button that you would press with your thumb. Alternatively, it might be a metal slide. In either case press or slide the mechanism to unlock the tool.
Open the multi tool as if it were a standard set of pliers. Different manufacturers engineer their multi purpose tool differently so the mechanism may be spring-loaded and open itself. If not, open it manually.
Engage whichever tool you require from its niche in the housing. There are typically very thin slits that allow you to catch them with your fingernail and pry the wanted device free of the housing.
Make sure you close the handle of the multi tool once you've extended the desired implement and check that the multi tool lock mechanism is engaged before you begin to use the desired tool.
Disengage the lock mechanism to change from one tool to the next. Then push the extended tool back into its niche and select the next tool. Repeat steps 3 and 4 above.
To shut down your multi tool push the last implement back into its niche and return the multi tool to its closed down rectangular configuration. Store it away in its sheath or pouch.
Remember to keep the multi tool lock mechanism engaged any time the knife blade is deployed in order to prevent accident or injury.
Q: Are Multi Tool Blades Universal?
A: Not all blades can be swapped between different makes of multi tool. However, when you're talking different models of multi tool made by the same manufacturer (say, Leatherman for instance) swapping out multi tool blades is a relatively easy thing to do. You need to be careful, however, because if you make any physical changes to your Leatherman multi tool you may well void the excellent 25 year guarantee.
In the case of the Leatherman, you'll need a Torx #10 security bit or equivalent screwdriver.
Remove the pin at the heel of the multi tool that extends through the blade and holds it in place. Take your time removing this pin so that you don't strip it
Remove your old multi tool
Check to make sure the brass bushings are still in place
Place the new blade
Replace the pin and tighten
The process is essentially the same for every manufacturer though you may need a different type of security bit or screwdriver.
Conclusion
The multi tool has come a long way in the past 20 years. Today they're high tech gear engineered to incredibly precise tolerances and built using space age materials. There's a reason why a company like Leatherman is able to offer a 25 year warranty on materials and workmanship and it's because today's multi-tool is built to last.
The best multi tool for you is not necessarily the best multitool for someone else. We hope this buying guide helps you to make an informed decision about which multi tool is right for you and your situation. And be sure to stop by regularly for more product reviews and buying guides from our staff of dedicated product professionals.
Sign Up Now
GET THE VERY BEST OF GEARHUNGRY STRAIGHT TO YOUR INBOX