Best Electric Wine Bottle Openers in 2022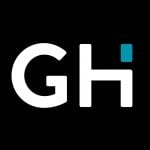 This product guide was written by GearHungry Staff
Last Updated
October 22, 2018
GearHungry Staff
GearHungry Staff posts are a compilation of work by various members of our editorial team. We update old articles regularly to provide you the most current information. You can learn more about our staff
here
.
GearHungry may earn a small commission from affiliate links in this article.
Learn more
Imagine the perfect dinner party. Great friends, delicious food and good quality wine. You think you've all your bases covered until it's time to open the wine bottle. Suddenly, you're no longer a gracious host, but a snarling, twisting beast struggling with a tiny little piece of cork stuck fast in the neck of the bottle. You twist the corkscrew into the cork a little more, hoping you'll finally get to the aromatic grape nectar trapped in the bottle. One more twist and … disaster. The cork has cracked and half of it is still stuck in the bottle. Usually, the only thing left to do is somehow push the rest of the cork into the bottle so you can finally start pouring wine for your guests. Of course, when the cork splits there are often little fragments left to float around in your wine.
A wine bottle that you've struggled to open is embarrassing and annoying, but you don't need to go five rounds with an old corkscrew and get slammed in the process. The solution to this pesky problem is an electric wine bottle opener. These marvels are super quick and efficient at removing corks without the traditional twisting and straining. Take a look at our list of the best electric wine bottle openers and stay cool and calm when it comes to bottle opening.
The Best Electric Wine Bottle Opener
Oster Cordless Electric Wine Bottle Opener with Foil Cutter
The first thing you will notice about the Oster Cordless Electric Wine Bottle Opener is the stunning, sleek design. This kitchen gadget has everything you need to get your wine bottles opened fast, leaving you more time to enjoy the company. It has a foil cutter to remove the seals and the design has been made for comfortable handling. The entire unit can sit neatly in the corner of your bar or kitchen and once charged, you can carry it around the party and open up to 30 bottles.
Key Features:
Cordless electric bottle opener removes the cork in seconds
Opens up to 30 bottles on a single charge; simple push-button operation
Foil cutter for easily removing seals; comfortable soft-grip handle
Sleek, sophisticated design; recharging base included
Specification:
Brand

Oster

Model

FPSTBW8207-S-AM

Weight

1 pounds
Secura SWO-3N Electric Wine Bottle Opener, Stainless Steel
This electrical wine bottle opener from Secura is every bit as beautiful as it is functional. With a stainless steel casing it will complement any decor you have in your home bar. The transparent shell at the bottom makes it easy to position the opener over the bottle and within seconds you will remove the cork, so you can get the drinks poured super-fast. It has a built in, rechargeable battery and each charging opens up to 30 bottles so you won't waste time struggling to open bottles the ancient way, even for big parties. This is the best choice when it comes to electric wine bottle openers.
For more useful products for wine enthusiasts, check out our guide to the best wine aerators.
Key Features:
Removes the cork in seconds
Features  stainless steel housing with a transparent shell surrounding the corkscrew mechanism, no guess work needed
Built-in rechargeable battery & opens up to 30 bottles on a single charge
Easy push-button operation
Foil cutter included for easy removal of  seals
Elegant charging base with blue LED light
Specification:
Brand

Secura

Model

SWO-3N

Weight

1.2 pounds
Ozeri Nouveaux II Electric Wine Bottle Opener in Black
Ozeri Nouveaux is a fantastic electric wine opener that is sure to impress your guests. Its curved design allows for easy grip and use with a simple touch of the button. You don't need a separate stand for this one as it can stand vertically on its own. The lid doubles as a foil cutter and this opener also comes with a separate wine pourer and stopper. Once charged you can make short work opening up to 60 bottles and the transparent bottom allows you to see this wine opener in action. This is a perfect gift for your friends who love to drink wine.
Key Features:
European inspired curved design with ergonomic grip
Stands vertically without the need for separate base stand
Comes with a wine pourer and stopper
Removable lid that converts into a foil cutter
Newly designed motor opens up to 60 bottles on a single charge
Illuminates with a soft blue light when in use and while recharging
Specification:
Brand

Ozeri

Model

OW02A-B2

Weight

1.03 pounds
iTronics 700 Electric Wine Bottle Opener
If you're looking for the best value in electric wine openers, then this iTronics 700 Electric Wine Opener is for you. The elegant black design will be a great looking addition to your home or professional bar and its ability to open 180 bottles in a single charge will make your job a whole lot easier, leaving you free to be a perfect host, instead of a busy one. The base keeps the wine opener upright and doubles as a foil cutter. The simple push button operation makes this opener a must have for your next big party. Make sure you also check our guide to the best wine coolers for more great items like this.
Key Features:
Up to 3 years warranty if you register your product after purchase
Simple push-button operation,
Fully rechargeable to remove corks in seconds with no effort
Opens 180 bottles on a single charge
Built in rechargeable Lithium battery
Foil cutter included for easily removing seals that acts as a base when not in use
Specification:
Brand

iTronics

Model

700

Weight

1.39 pounds
Ozeri Nouveaux Electric Wine Bottle Opener with Removable Free Foil Cutter
The classic silver design of this electric wine opener from Ozeri will complement your bar without being too outlandish. The slender, curved design makes it incredibly easy to handle and use and the soft blue light during use and charging looks quite stunning. Once you charge this unit, you can open up to 40 bottle of wine to really get the party started. It canalso be a perfect Christmas gift for your loved ones.
Key Features:
Curvy European  design that stands vertically without the need for a separate base
Easy release removable lid that converts into a foil cutter
Opens up to 40 bottles on a single charge
Simple one-button operation
Unique transparent shell lets you see the cork being removed
Illuminates with a soft blue light when in use and while recharging
Specification:
Brand

Ozeri

Model

OW02A-S

Weight

1.05 pounds
Waring Commercial WWO120 Portable Electric Wine Bottle Opener with Recharging Station
Anyone who has worked as a waiter or barman in a professional setting can tell you how cramped hands and fingers can become at the end of a long night opening wine bottles with a traditional wine bottle opener. To give yourself a professional edge and help you open dozens of wine bottles with ease, you need to get yourself a Waring Commercial WWO120 Portable Electric Wine Bottle Opener. This electric wine bottle opener is fully portable and will remove the trickiest corks regardless of what they are made of. The slim line design makes it super easy to keep in your pocket making this the perfect wine opener for work and play.
Key Features:
Fully Portable electric wine bottle opener
High-performance commercial motor which removes natural and synthetic corks with ease
Includes NiMH rechargeable battery pack
Perfect for catering events, banquets, restaurant wait staff and behind the bar
Specification:
Brand

Waring

Model

WWO120

Weight

2.88 pounds
Electric Wine Bottle Opener Buying Guide & FAQs
Benefits of an Electric Wine Opener
The main benefit of owning an Eclectic Wine Opener is that they can help you open dozens of wine bottles quickly and effortlessly. They are compact and very easy to use. Electric Wine Openers are particularly useful for older people or those with strength problems in their hands. Professional catering staff love these openers because they can do their job faster and without cramping fingers and hands from countless hours of opening bottles. These openers remove the entire cork in one swift movement so you don't need to worry about serving up bits of corks when you pour your guests drinks.
Factors When Buying an Electric Wine Opener
There are several factors that you may want to consider when buying an Electric Wine Opener. The most obvious one for most people may be the price. As convenient as they are, most people still see them as a simple tool for opening bottles and nothing more. Fortunately, they are quite reasonably priced to suit most budgets.
The purpose and frequency of use is also important. If you're only using it on the odd occasion at home, then any electric wine opener will do. However, if you throw a lot of parties, or you're a waiter or barman, then you need to look at something more durable and with the ability to open considerably more bottles from one charging or battery.
Size – If you're considering buying an Electric Wine Opener for your home, then size isn't all important. However, if you need to use it a lot, particularly in a professional setting, an opener that it too large can be uncomfortable after several hours of opening bottles. If you plan on taking your wine opener to work, the beach or a picnic then a smaller unit will be easier to carry with you.
Power Source – Most of these Electric Wine Openers come with rechargeable batteries and can be recharged at any electrical outlet in your home. Others use ordinary batteries. Both are excellent, as long as the power stays strong. While the rechargeable models may be more economical in the long run, you need to consider what you will do if you are out at the beach or mountain picnic and you forgot to charge your opener. Without a supply of electric you may not be able to get your opener working. This is where a standard battery powered model may be the answer. You can be sure your opener will be ready to open bottles as needed and you can always keep a set of spare batteries in your bag, just in case.
Design is also important. You want a shape that fits comfortably in your hands and will not feel awkward even after hours of use. You also want something that works quickly and efficiently with a minimum of effort on your part. If you're particular about color schemes then you will look at colors, finishes and shapes that will look great in any setting or décor style.
Extra Features – There are a number of extra features to look at when buying an Electric Wine Opener. Do you want a stand-alone unit, or one that comes with a base? Some openers have soft lights that illuminate when the wine opener is charging or being use. IF you want more visual features then some of the model also have a clear casing so you can see your opener at work. Another feature is the amount of bottles you can open from one charring or one new set of batteries. This, of course, will depend on how much you intend on using your wine opener. A professional will want a model that can open quite a lot of bottles in one go, whereas a person who only opens one or two bottles a week may not really care how many bottles can be opened in one session. And finally, you may want to look at some of the added extras that come with your electric wine opener, such as a pourer, foil cutter or an additional but different type of wine opener.
Tips When Using an Electric Wine Opener
An Electric Wine Opener is relatively simple to use, but you still need to take a few precautions to make sure you get the cork completely and cleanly out of the bottle.
Always fully remove the foil or seal around the neck of the bottle. This will ensure a clear area for you to place your electric wine opener before you turn it on.
Your electric wine opener will stop when the cork has been removed from the bottle. It is best to wait until the process is complete before you move the opener complete with the cork.
If you are opening a vintage bottle of wine, the cork may be brittle. You can still use an electric wine opener, however, you may have cleaner results if you use one that relies on gentle air pressure to get the cork out.
Keep a tight grip on both the bottle and the electric wine opener. Don't allow the bottle or the opener to rotate.
Gently remove the tool from the bottle when it has completed cork removal. You don't want pieces of cork in your wine.
Make sure your electric wine opener has enough power to open your wine bottles. If you notice that the opener is struggling, either set it to recharge or change the batteries. You don't want the opener to stop half way through its process.
If you've ever struggled with opening wine bottles than you definitely need an electric wine opener. They are so simple to use and will take the stress out of serving wine at your next gathering. If you love to entertain and serve great wine with your meals, then you deserve to treat yourself to this convenient little tool. Perhaps you have a friend who is a wine connoisseur that would love an electric wine opener as a gift. Whether you buy one for yourself or a friend, or both, you'll never go back to using a manual cork screw again.
Sign Up Now
GET THE VERY BEST OF GEARHUNGRY STRAIGHT TO YOUR INBOX