Best Squat Racks In 2022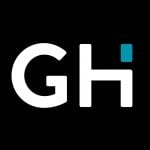 This product guide was written by GearHungry Staff
GearHungry Staff
GearHungry Staff posts are a compilation of work by various members of our editorial team. We update old articles regularly to provide you the most current information. You can learn more about our staff
here
.
GearHungry may earn a small commission from affiliate links in this article.
Learn more
You lead a hectic life. You're not always able to get out to the gym. You're not alone; we've got your covered. Squat racks are very specific pieces of home gym equipment, and as such, we're about to go in-depth about each of them, their benefits, the muscles they work, and why 90% of men are using them incorrectly and prolonging muscle growth and overall health stimulation. Strap in; it's about to get academic in here.
The Best Squat Rack
Cap Barbell Power Squat Rack
Cap Barbell brings you the most inexpensive product on our list, coming in nice and lightweight, and super fast to assemble. All in all, you get a lot for a very little price, backed by a staggering review average by over eight-hundred customers. Weight is evenly distributed throughout the three-wall stand, which also includes spot to store additional plates. You're taking the minimalist approach, but you're also getting a two-for-one when you go with Cap Barbell: position the bar, and perform pull-ups in the same space.
While Cap Barbell Power Squat Rack is an excellent buy, we're firm believers in the, "You get what you pay for" mindset. That being said, you're going to outgrow this, or find no use for it if you're already lifting over 300 lbs. It caps out at 300, but gets a bit hard to work with around the 275 marker. While the all-steel construction is excellent quality, it does have its limits.
If you're starting your own home gym, you want a multi-functional piece of equipment, or you just don't want to be scrutinize for going to the gym and starting at ground zero to build muscle, Cap Barbell is there for you. This is the perfect rack to begin training with, and work your confidence and self esteem up to where you want it to be.
Key Features:
Meets and Exceeds ATSM standards
Made of industrial zinc hardware with a fine, durable powder-coated finish
Built-in bar and weight storage
11 and 12 steel gauge tubing
Specification:
Brand

CAP Barbell

Model

FM-CS705

Weight

61 pounds
Extremely inexpensive initial price
Fast assembly, quick use right out of the box
If you continue to increase your weights, this machine won't be able to hold you after a while
Maximum load of 300 lbs
Fitness Reality 810LX Power Squat Rack
Cages offer more personal safety than standalone models, and Fitness Reality put their best engineering to the test with this model. All-steel, with a weight capacity up to 800 lbs, and a stellar size to fit into most home gyms without congesting your space. You get 19 adjustable height differences, and the entire machine is compatible with 7" Olympic-regulated bars. Pull on your bar to perform pull-ups, or use any of the 12 different positions to get a full workout.
While the issues are minor, they shouldn't be ignored. Firstly, Fitness Reality 810LX came with more than a few dings and scrapes, and this has become a common problem among many buyers. Steel is heavy to move and hard to manage; we get that. Structurally, there were zero problems with the steel, bolts, or the finished result. One safety concern we noticed is a slew of reports that say the weight catch pegs have been known to fail, and to monitor your bar when you place it down. We have reason to believe it was poor assembly (by the purchaser), as we didn't run into an issue with it, but it's still noteworthy.
Starting your home gym can begin with under three-hundred bucks, and one hell of a workout, no matter how tall you are. This cage offers a long-lasting life, even though you only get a one-year limited warranty, and plans to save you thousands in gym membership costs over the years. Working out, or working up your confidence levels; either way, Fitness Reality's got your back.
Key Features:
800 lbs weight capacity
Two sets of reliable safety bars
19 adjustable height levels
Multi-position pull-up bars
Specification:
Brand

Fitness Reality

Model

2810

Weight

148 pounds
Easy to assemble and adjust
Holds up to 800 lbs
Full-on steel construction
Issues reported concerning weight catch pegs
Product has arrived scratched, but not structurally damaged
Cap Barbell Full Cage Power Rack
Cap Barbell is back on the list, and this time, they've got an upgraded model. When we say upgraded, we mean that it looks bigger, though it has additional shortcomings compared to its lite version. You can't beat this price for a full cage, but for that, there's a few issues we'd like to address right from the get-go.
You're going to run into an issue with the instructions. They're a bit vague, and unless you can look at the box (or you've built these before) and plan to figure it out, it's going to be a frustrating time. We recommend opening a beer when the box shows up, if this is something you plan to purchase. Assembly is a one-time thing, so don't let that get you down in the dumps. The only other negative thing to report is that while it's marketed for a 500 lb weight limit (and some users report that it works for this), many don't feel comfortable putting more than 350 on it. This could be either due to their poor assembly attempts or manufacturer error.
Cap Barbell definitely comes with its issues, but it will save you space in your home office, and money in the long run. For the low budget home gym, Cap's got you covered. If you plan on graduating to gym or outdoor exercise, Cap can get you started in the comfort of your own home, without busting your wallet wide open.
Key Features:
Versatile and functional design
Safety catches and bars for increased support
Durable 12 and 14 gauge steel construction
Great height adjustment levels
Specification:
Brand

CAP Barbell

Model

FM-808-6

Weight

109 pounds
Value; priced under two-hundred bucks
Good for beginner to intermediate lifters for a home gym
Saves space thanks to dimensions
Weight limit states 500 lbs, though users don't feel good going past 350 lbs
Marketed for easy assembly, though instructions are half-assed and vague
Merax Athletics Olympic Power Rack
Last but not least, Merax swoops in to close us out. Merax Athletics Olympic Power Rack comes in a full and durable cage, crafted of solid steel and chrome, and works out to be an excellent price. An average review puts this as a high-ranking squat rack, but we go deeper than that. You don't get enough specific information about the dimensions, apart from its height. In order to do that, you have to seriously scour the web (even their website proved to be unhelpful), which should never be a factor when purchasing one of these machines.
You get excellent support and durability, thanks to solid steel and chrome construction, which also gives you 17 variable positions to work with depending on your height. With four adjustable weight bar supports and a solid design that doesn't try to give-out on you when you're putting the pedal to the metal, we couldn't be happier. Attachments have a rough time actually applying to this, so unless you buy Merax-specific additions, you're going to encounter some issues.
Sturdy, albeit it lacking a bit of specific information, Merax hits home with a great budget, and what we can personally say is a compact size (even though we don't have the specifics for you). Getting your home gym up-and-running starts now, whether you select the top or bottom-tier squat rack on this list. Be sure to see more information in our buying guide to find out how we came to these determinations, and figure out key info about squat racks.
Key Features:
Reinforced steel frame construction
4 solid steel chrome adjustable weight bar
21 variable positions for bar
Lifetime warranty on the frame
Perfect intermediate full cage squat rack on price and power
17 variable positions
Four adjustable weight bar supports
Non-specific information doesn't make for a great first impression
Attachments are difficult to properly augment onto your machine
Monster Lite Power Squat Rack
Our premium pick comes from the good folks over at Rogue Fitness. They believe that you should have more control over your home gym equipment, from the vibrant colors of the metal, right on down to the customizable. Everyone comes in different heights and physical prowess – Monster Lite Power is the squat rack that's designed to truly grow with you.
Normally, you would have to purchase an additional accessory for holding your plates, but this model already has you covered. Simple to assemble (many purchasers simply needed their twelve-year-old child to hold the pieces while they screwed everything into place), bringing all-inclusive racks to store your weight plates, you get a few perks, and a a few issues that come along.
For one, you're going to run into an issue with purchasing accessories or add-on items, as some of them have been reported not to work properly. Apart from that, certain holes along the stands have been marked, but not cut-out properly. This is a simple DIY fix, but when you're spending this kind of money, you shouldn't run into those issues.
For its primary function as well as storage, this rack hit all the necessary marks on our list, and even comes in eleven different colors depending on your room or equipment palette. From the effective and compact size, right on down to Rogue Fitness and their best attempts at making shipping and assemble as simple as possible, they've earned the top spot on our list.
Key Features:
Product height: 90"
Product width: 49"
Specification:
Brand

Rogue Fitness

Model

RML 690C

Weight

530lbs
Easy to assemble
Comes with storage for plates
Additional items may be roughly compatible
Certain holes have been reported to not be punched prior to delivery; DIY fix, inconvenient
Squat Rack Buying Guide & FAQs
Safety Bars - To guarantee the utmost safety during workouts, most squat racks have safety pins placed on both sides. These pins allow easy height adjustments and serve as a reliable catcher, in case the bar drops from your hands
Weight Capacity - The weight capacity informs you on just how durable the squat rack is, and if it is fit for the weights added. It is best to get a rack that has a 1000lbs overall capacity or more to ensure it can handle the exercises performed on it.
Home vs Commercial - While commercial racks are a lot more expensive, home racks have proven to be more light on the wallet. They run in smaller sizes, yet still support and allow a good range of exercises, lifts and squats.
Benches - Some squat racks come with benches to support bench presses, however, most times they are purchased separately.
Accessories - There are a couple of accessories that make a home gym relatively easier and safer to use. These include; safety arms, pins, straps, pull-up-bars, j-hooks and probably a dip-station.
Types Of Squat Racks
Half Rack - These types of racks have a considerable width, less than what you'd see on full racks. There are two solid metal bars at both sides that run up to the top, acting as the support system. They are equally less expensive and most likely to fit into most homes.
MultiRack - These racks support a wider range of exercises and workouts from squats, weight lifting, bench presses, dips, chin-ups and much more. They have a fuller build and frame, cost more and definitely take up more space.
Squat Racks FAQ
Q: What is a squat rack?
A: A squat rack is a work-out cage that fits into a home gym, usualy square in shape that allows a good range of full-body workouts.
Q: How wide should a squat rack be?
A: Squat racks are one of the best go-to home gyms any fitness enthusiast could ask for, this entails that the size should be relatively wide. Considering the space allowance in most homes, the width shouldn't be any wider than 52 inches.
Q: Are half racks safe?
A: Half racks are relatively safe, there are small bars in the front that effectively catch the barbell when you let it go. However, users would have to be cautious since they are not fully-fledged security bars that will bridge a fall when performing exercises.
Sign Up Now
GET THE VERY BEST OF GEARHUNGRY STRAIGHT TO YOUR INBOX