Last updated:
20 Aug 2020
5 Best Squat Racks (Review) In 2021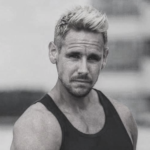 Your guide to this article today is by fitness expert Ben Coleman
You lead a hectic life. You're not always able to get out to the gym. You're not alone; we've got your covered. Squat racks are very specific pieces of home gym equipment, and as such, we're about to go in-depth about each of them, their benefits, the muscles they work, and why 90% of men are using them incorrectly and prolonging muscle growth and overall health stimulation. Strap in; it's about to get academic in here.
The Best Squat Rack
Squat Rack Buying Guide & FAQs
Safety Bars - To guarantee the utmost safety during workouts, most squat racks have safety pins placed on both sides. These pins allow easy height adjustments and serve as a reliable catcher, in case the bar drops from your hands
Weight Capacity - The weight capacity informs you on just how durable the squat rack is, and if it is fit for the weights added. It is best to get a rack that has a 1000lbs overall capacity or more to ensure it can handle the exercises performed on it.
Home vs Commercial - While commercial racks are a lot more expensive, home racks have proven to be more light on the wallet. They run in smaller sizes, yet still support and allow a good range of exercises, lifts and squats.
Benches - Some squat racks come with benches to support bench presses, however, most times they are purchased separately.
Accessories - There are a couple of accessories that make a home gym relatively easier and safer to use. These include; safety arms, pins, straps, pull-up-bars, j-hooks and probably a dip-station.
Types Of Squat Racks
Half Rack - These types of racks have a considerable width, less than what you'd see on full racks. There are two solid metal bars at both sides that run up to the top, acting as the support system. They are equally less expensive and most likely to fit into most homes.
MultiRack - These racks support a wider range of exercises and workouts from squats, weight lifting, bench presses, dips, chin-ups and much more. They have a fuller build and frame, cost more and definitely take up more space.

Squat Racks FAQ
Q: What is a squat rack?
A: A squat rack is a work-out cage that fits into a home gym, usualy square in shape that allows a good range of full-body workouts.
Q: How wide should a squat rack be?
A: Squat racks are one of the best go-to home gyms any fitness enthusiast could ask for, this entails that the size should be relatively wide. Considering the space allowance in most homes, the width shouldn't be any wider than 52 inches.
Q: Are half racks safe?
A: Half racks are relatively safe, there are small bars in the front that effectively catch the barbell when you let it go. However, users would have to be cautious since they are not fully-fledged security bars that will bridge a fall when performing exercises.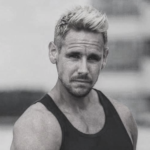 Ben Coleman is our resident sports and fitness product expert who offers a wide range of information in this field. Ben speaks fluently in the language of nutrition, training, and health - with a Fitness and Personal Training B.A (Hon) gained from the prestigious Southampton University in the UK.
The best!
Gear, gadgets & stuff for men
Straight to your inbox