Happy Sacks: Best Men's Workout Underwear of 2022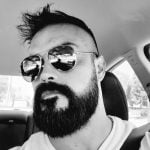 This product guide was written by Billy Brown
Last Updated
May 21, 2021
Billy Brown
Billy Brown has a problem sitting still. His constant search for the next challenge has him doing everything from running ultramarathons and climbing 14er's to gaining 40 pounds to compete in powerlifting, breaking several state records and growing a killer beard in the process. With over a decade of writing under his belt, his work, covering action sports, gear, and beer, can be found in a variety of publications. He lives with his wife and their two cats in Sacramento, California.
GearHungry may earn a small commission from affiliate links in this article.
Learn more
When working out, as with everything, the devil's in the details. Details like finding (and working out in) the best workout underwear for men. Sure, you can rock a pair of cotton tighty-whities or go commando, but your boys deserve better than that. With the wrong undies, a lack of support during a long run or a jump rope workout can leave you feeling like someone just hit you in the balls with a frozen sledgehammer. And if you've got squat thighs, thigh chafing can leave you hobbling around like a saddle-sore cowboy.
If you're looking to get the most out of your workout, you need to take away any potential distractions. Getting the best men's athletic underwear is a critical first step. We looked around for the best men's exercise underwear, took a few through some grueling workouts, and singled out the best options for a variety of uses and budgets.
If you're looking for a way to maximize your gains and minimize distractions and discomfort (and odor, because gross), take a look at our list of the best workout underwear for men. If you have any favorites that we left out, let us know on our social channels! We'll give them a shot, too.
Review of the Best Workout Underwear for Men
SAXX Volt Boxer Workout Underwear For Men
SAXX Underwear is one of those companies that gets the basics right and levels up from there. They've managed to take a piece of apparel that's basic at heart and tweak it with an innovation that makes it stand out among the competition.
SAXX Volt Boxer Workout Underwear For Men are the best boxer briefs for working out, running, and performing any other physical activity. The 3-D Fit is perfectly shaped and contoured to fit hips and legs without any sliding around or other extraneous movements. The flat seams make the boxers totally free of potential irritation. The legs are long enough to prevent thigh chafing during long runs or hikes. And they come in a variety of excellent styles (I prefer the pattern with the sumo wrestlers surfing Hokusai-style waves).
But the main factor that makes these the best workout underwear (probably the best underwear period) is SAXX's proprietary Ballpark Pouch. This simple yet effective feature surrounds your man-parts in soft, breathable mesh panels, which reduces friction and holds your bits securely in place without feeling restrictive.
I've tested this tech doing everything from CrossFit workouts to 80-mile trail run trips through the Grand Canyon, and I've never been more comfortable. I've had blisters on my feet from long runs, I've cramped up in workout competitions, but my boys have always felt great. Except for the time I dropped a kettlebell on my junk doing Turkish getups. But until a company integrates permanent impact protection into gym underwear, the Volt is the best pair of athletic boxer briefs on the market.
Key Features:
BallPark Pouch
3-D Fit tech
Flat seams
Perforated material
Quick-drying
Breathable
5" inseam
No fly
Icebreaker Merino Anatomica Seamless Workout Underwear For Men
One of the best merino wool brands on the market, Icebreaker is known for making apparel with extremely high-quality merino wool from New Zealand. And why wouldn't you want to put the best material available on one of the most important parts of your anatomy?
The company's Merino Anatomica Seamless Workout Underwear For Men ensure a frictionless feel and a chafe-free workout with (as the name suggests) seam-free construction around all your vital areas. Flat-lock seams around the hems keep irritation at bay. In addition, the Cool-Lite blend of merino wool and synthetic material wicks moisture away from the body and dries quickly. The contoured pouch makes room for your boys, and the gusseted crotch allows for a free range of motion.
Besides the excellent fit and seam-free feel, what makes the Anatomica really stand out is the excellent odor protection. Merino wool is naturally odor-resistant, which means you can work out for hours on end without worrying that your junk-funk might start wafting through the gym while you do your lunges.
During my review, the perforated panels kept me cool and comfortable, and the odor-resistant wool made it less disgusting to wear them for a second day when I forgot to do my laundry. Of course, it's not ideal to wear any underwear for multiple days on end, but with the Icebreakers, it's definitely doable. Definitely a great addition to your workout clothes collection.
Key Features:
Seamless crotch
Flatlock seams around hems
Breathable fabric blend
Perforated material
Quick-drying
Odor-resistant
No fly
Specification:
Brand

Icebreaker

Weight

3.5 oz
Kuiu Boxer Workout Underwear For Men
It's long been a rule: for active or outdoor wear, cotton apparel is a no-no. Cotton has a well-earned reputation for soaking up sweat and staying wet, which can lead to discomfort and chafing over the course of a long workout. That's too bad because it also feels super-soft next to the skin and has a comfortable heft to it.
Fortunately, hunting brand Kuiu has found a way to turn super-comfortable cotton boxer briefs into quick-drying active boxers. The company blends high-quality, moisture-wicking Pima cotton with Lyocell, a moisture-absorbing, odor-resistant, manufactured cellulosic fiber derived from eucalyptus trees. In doing so, Kuiu has managed to blend the comfort and feel of cotton with the active capabilities of merino wool or fully synthetic apparel.
During testing, Kuiu Boxer Workout Underwear For Men not only felt great during workouts — they were excellent as everyday underwear as well. They had the feel of cotton briefs without ever losing shape of piling after repeated washings. The Pima cotton and Lyocell blend felt silky smooth, yet substantial, and the durable knit makes them feel like they'll last for years without wearing down.
For more top-quality next-to-skin pieces of clothes, check out our guide to the best base layers on the market.
Key Features:
Pima cotton
Lyocell fiber
Soft feel
Anti-piling
Hypoallergenic
Odor-resistant
Layered fly
Odlo Active F-Dry Light Workout Underwear For Men
For hot-weather workouts or any unexpected dips in a glacial lake (it could happen), the Odlo Active F-Dry Light Workout Underwear For Men is a great choice. These extremely fast-drying, super light boxer briefs are so airy, you'll feel like you aren't wearing anything at all.
The polyester and polypropylene blend of materials is so highly perforated that you can actually see through the boxers. This is great during a hot workout, but less so if you get pantsed by a gym buddy in the middle of after-competition beers. Those perforations allow air to pass freely through the boxers, keeping your bits cool while you lift or run, while the sturdy build keeps everything in place during box jumps and double-unders.
These boxers were a godsend during workouts in 95-degree weather in Northern California. When I'd come in from a 200-meter sprint, the heat felt suffocating everywhere except downstairs. The anti-odor tech worked well during the workout and after.
If you're looking for the best workout underwear for men in summer, these are a great choice. 
Bonus: the shorts are mostly made of recycled material, which pretty much means my ass is saving the environment.
Key Features:
Polyester and Polypropylene blend
Fast drying
Soft feel
Lightweight
Highly breathable
Flat seams
Odor-resistant
No fly
Minus33 Wolverino Micro Weight Workout Underwear For Men
The Minus33 Wolverino Micro Weight Workout Underwear For Men may be the softest pair of underwear we've ever tested. This blend of 84% Australian merino and 16% nylon and spandex is buttery soft against the skin, and the merino-covered waistband ensures you feel that softness everywhere the boxers touch you.
As the Wolverino moniker implies, these boxer shorts are tough as hell, too – they're machine washable and dryable, and the synthetic reinforcement ensures that they keep their shape.
They're built for the outdoors, but they were great in workouts during my review, and possibly the best men's underwear for running in cold weather, so consider making them a part of your winter running gear. During early morning test runs, I could see my breath, but the boxers kept my undercarriage warm. And as the run progressed, the boxers let heat out as I started to warm up.
These were also ideal for multi-day trips in the backcountry, as the merino dried quickly after a long hike and didn't hold on to odor. You can feel comfortable wearing them for a few days straight without grossing out your tentmates, or you can hand wash them in a creek and hang dry them on a branch for a quick refresher.
Key Features:
Australian Merino wool, nylon, spandex materials
Fast drying
Soft feel
Lightweight
Highly breathable
Flat seams
Odor-resistant
Layered fly
UnderGents Men's Inspirato Boxer Brief
Even though they're not marketed as "men's exercise underwear," the UnderGents Men's Inspirato Boxer Brief proved to be one of our testers' favorites.
The unique multi-panel Vitruvian design is based specifically on male proportions and physiological structure, so they'll fit you perfectly even if you aren't shaped like Da Vinci's ideal male. The micro modal fabric combined with elastic provides an ultra-soft feel and plenty of stretch for freedom of movement.
After 6 months of rigorous testing, our reviewer confirmed the snug and supportive fit, noting how soft the material was. The boxer briefs wicked moisture well during hot and humid climbing sessions and dried quickly when the workouts were done.
Our tester also noted that the non-compressive fit helped give the underwear a much more cooling and breathable feel than other boxer briefs and that the seamless seat, along with the lack of fly and tag, effectively kept irritation at bay.
For the coldest days, be sure to invest in a pair of reliable thermal underwear from our list.
Key Features:
95% micro modal 5% elastic
Soft feel
Lightweight
Cooling fabric
Odor resistant
No fly
Specification:
Brand

UnderGents

Weight

3.5 oz
find. Long Trunk Men's Shorts
Long-legged boxer briefs are perfect for guys who have an issue with their underwear riding up their legs, and the Long Trunk Mesh Shorts from Amazon's "find." brand are a great option. These boxers sport longer inseams that keep the legs covering your quads instead of bunching up around your junk, and the breathable polyester and elastane material promises stretch and comfort.
In addition to providing plenty of stretch, the synthetic materials that make up these boxer briefs should also breathe well and dry quickly after a workout. "find." Long Trunk Men's Shorts also come in packs of two at a price that makes them one of the best bargains for sports underwear around.
Key Features:
93% polyester and 7% elastane
Highly elastic
Long inseam
Comes in packs of two
Multiple color options
No fly
How We Tested & Why You Can Trust Us
To find a comprehensive list of the best men's underwear for working out, we researched the best products online, considered the men's exercise underwear that we use every day, and called in a few pairs that were new to us to test and evaluate.
We rounded out our first-person impressions with user reviews online to gather a comprehensive view.
Our writing and gear review team has over 50 years of fitness experience and has competed at high levels in sports including climbing, cycling, CrossFit, and powerlifting. 
Who This Is For
This article is intended for people who are looking to find the best workout underwear for a variety of situations. The men's exercise underwear on this list will cover a wide range of utilities and price ranges.
How We Picked
When choosing for this list, we chose gym underwear that will perform well in a variety of different types of workouts.
We looked for features like comfort, support, breathability, and fit, among other things.
We categorized them according to what priorities readers may be looking for in workout underwear.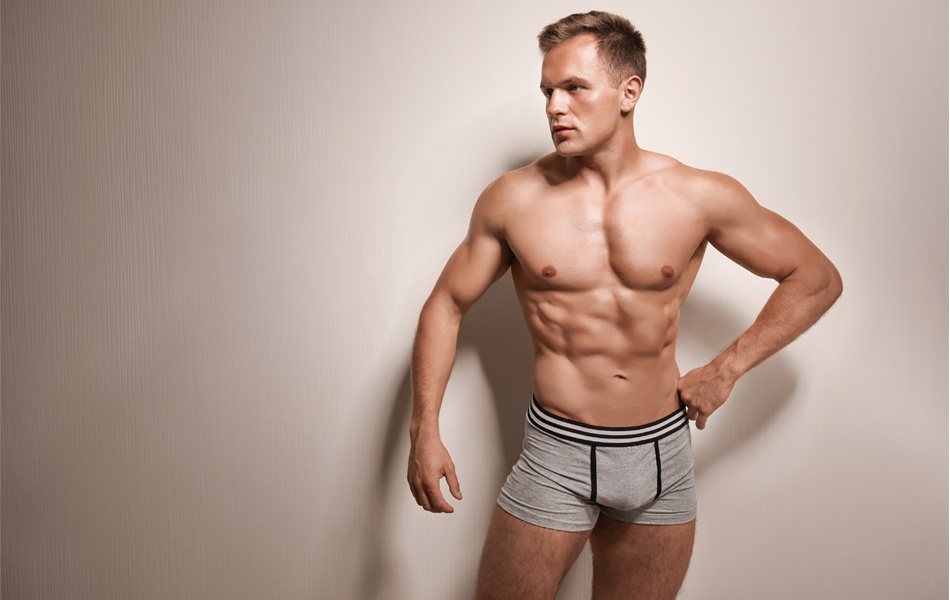 Features To Look For In Workout Underwear For Men
Material - The best men's sports underwear can be made up of a variety of fabrics, but they are all geared towards providing comfort, flexibility, and breathability.
For the most part, you're going to find boxers made of a blend of materials like polyester, spandex, nylon, and elastane. These materials tend to provide a snug fit without being restrictive or uncomfortable.
In addition, brands often seek out natural fibers, particularly for their odor-resistant properties. The most common natural fiber you're going to find in workout underwear is merino wool, which is stink-resistant, yet durable and much softer than other wools.
Size - Clearly, you're going to want a pair of underwear that is snug enough to be supportive, but not binding. A pair of underwear that limits your range of motion or rips apart when you squat ass-to-grass isn't going to do you any good.
Also, you're not going to want a pair of underwear that's going to smash your fellas whenever you run on the treadmill (if you do want that, then indulge yourself; no kink-shaming here).
Be sure to check sizing charts online to make sure you're getting a fit snug enough to keep your valuables where they belong, but not snug enough to sterilize you.
Length - For the most part, boxer briefs with a 5-inch or longer inseam are ideal. This keeps the underwear from riding up (especially if you have bigger legs) while you move around.
Shorter briefs may feel cooler, but they don't offer as much protection against thigh chafing during hot and sweaty workouts. Anyone who squats knows the pain of bigger thighs rubbing each other raw if a workout calls for a run.
Comfort - How comfortable a pair of workout underwear feels is a combination of fit, fabric, length, and moisture-wicking properties, among other things.
If your workout underwear feels great when you put them on, but then saturate with sweat and ride up on you while you're trying to get through a workout, you're going to end up hating them in the long run.
Design - The majority of workout underwear comes in solid colors and simple designs, but there are a few brands out there that go out of their way to make their workout underwear really stand out. With a little digging, it's not difficult to find some interesting and fun designs out there.
And even if nobody is seeing your underwear but you, it's still a fun feeling to know that you're rocking a kickass pair of undies while you get your sweat on.
Moisture-Wicking Properties - Unless you like the feeling of damp, soggy underwear while you work out, you're going to want to pick a pair of workout underwear that has some solid moisture-wicking ability.
Look for a pair of underwear with a synthetic blend like polyester and nylon or with natural fibers like merino wool that are known for their ability to wick away sweat.
If you're a huge fan of cotton, look for a higher-end blend like Pima cotton paired with a synthetic material.
Odor Control Properties - Let's be real: work out gear has a tendency to stink. Between socks, shaker bottles, and sweaty underwear, your workout bag is probably more radioactive than Chernobyl.
Fortunately, most workout apparel brands are aware of this and have dedicated a good amount of research and development into keeping your workout underwear's odor as non-offensive as possible.
If you're going with a synthetic pair of underwear, look for a pair with antimicrobial treatments that kill bacteria before it has a chance to multiply.
If you're a fan of natural fibers, look for fabrics like merino wool, which is known for its ability to repel odor.
Durability - Any decent pair of workout underwear should hold up to regular use. Given that workout shorts are built to contend with barbell abrasion and other hazards, the biggest concern is usually surviving washing and drying.
And since workout underwear is intended to stretch and move in any direction, the stitching has to be first-rate, and the waistband is going to have to be substantial enough to avoid stretching out.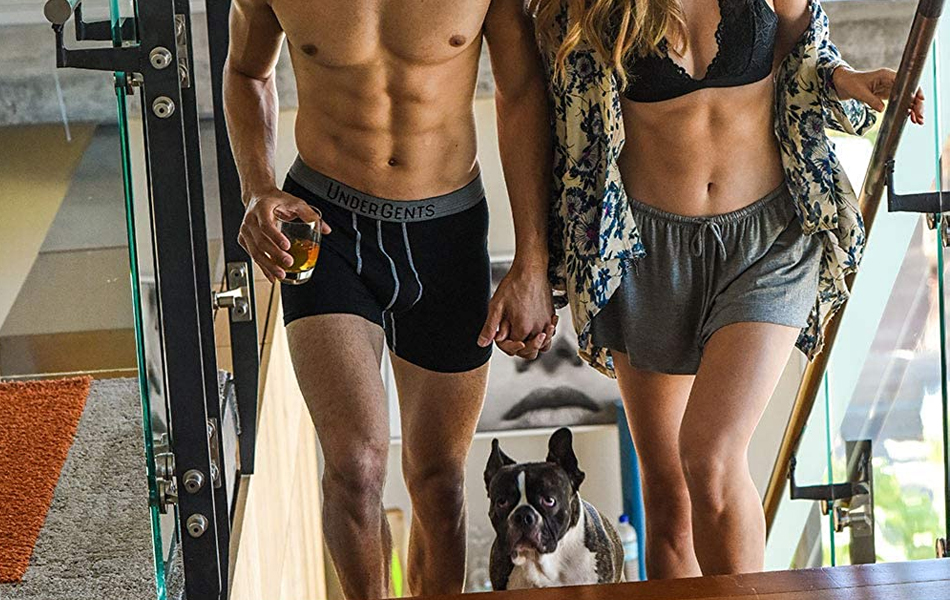 Workout Underwear For Men FAQ
Q: What is workout underwear and why do you need it?
A: Regular underwear is generally made of untreated cotton, which tends to absorb sweat and stay wet, which can lead to chafing, discomfort, and distraction during a sweaty workout.
The best performance underwear pair, on the other hand, is characterized by its ability to provide support, allow for unrestricted movement, wick sweat away from your skin, and dry quickly. You need it, because these properties go a long way in keeping you comfortable, cool, and irritation-free during workouts.
Q: What kind of workout underwear is best: boxers, briefs, or boxer briefs?
A: Moisture-wicking boxers are generally too loose to provide support during a workout – your junk will flop around like a banana in a monkey fight if you try to jump rope while wearing loose boxers. This not only hurts like hell but will likely horrify other members at your gym and result in a flood of DMs in your inbox.
Briefs are tighter and more supportive, but if you have thick squatting thighs, they're likely to rub together and chafe when things start to get sweaty.
Boxer briefs, on the other hand, are the best of both worlds, providing the support of briefs with the thigh coverage of boxers.
Sources:
Fabric Guide: What Is Merino Wool? - MasterClass
Merino: King Of Sheep - Sheep And Goat
Sign Up Now
GET THE VERY BEST OF GEARHUNGRY STRAIGHT TO YOUR INBOX