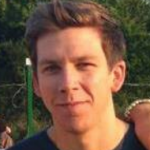 If you haven't heard about CrossFit, you must have been living under a rock. Over the last few years, it's become one of the most popular ways to get fit and has been endorsed by plenty of celebrities and athletes. Without going into boring detail, it's basically a fitness program that combines a variety of functional movements into a timed workout. If that doesn't mean anything to you, think squats, push-ups, weightlifting, gymnastics, running, and more.
So, now you know what CrossFit is, you need to get the right gear to do it. In terms of your clothes, you just need comfortable sportswear and workout clothes that gives you plenty of flexibility and isn't going to make you sweat too much – the workout will do that itself! But for your CrossFit shoes, you need to think a little bit harder about your choice. The best CrossFit shoes will provide plenty of stability, grip, breathability, and support. Without this, you could end up slipping and hurting yourself or twisting your ankle. Here are the 12 best CrossFit shoes for men.
The Best CrossFit Shoe
Crossfit Shoes Buying Guide & FAQ
We understand that it's hard to choose the perfect Crossfit shoe. That's why we've created this Buying Guide & FAQ section, to answer any of your questions and help you make a purchasing decision you'll be happy with.

How We Chose Our Selection of Crossfit Shoes
Brands – There are certain brands in the world of fitness equipment that you just know you can trust. Brands like Nike and Adidas consistently make some of the best trainers around and are always innovating to make our fitness experience even better.
Reviews – You can always trust customers to have an opinion about a product. Whether they love it or hate it, you know that they'll take to the internet to tell the world what they think. This is the perfect opportunity for us to find out more about a product than you could ever tell from the product description. Having said that, a couple of bad reviews doesn't mean a product is not worth considering. Some customers just might have had a bad experience or bought the wrong shoe for their training needs. We also look at professional reviews to get a more detailed opinion of the features and benefits of each CrossFit shoe.
Quality – Quality is everything when it comes to training shoes. Your shoes are going to come under some heavy stress when you're training hard, so they need to be able to take that beating. We check the quality of each product to make sure you're not going to be disappointed with your purchase.
Features To Look For In Crossfit Shoes
Support – Your ankles and feet and going to be moving in all sorts of positions during a CrossFit workout. That means they need to be properly supported or you could risk hurting yourself. Injuries are still possible but having the right support should reduce this risk dramatically.
Durability – Once you get into CrossFit, it's easy to get addicted. That means you're going to be working out all the time, so your trainers need to be able to withstand it. The materials used in high-quality CrossFit shoes are durable and made to last.
Style – We didn't want to mention this, but for some of us it's important to look good when working out. You never know who's going to be watching. So, you want some stylish trainers. Just make sure you choose trainers that have both style and substance.
Breathability – CrossFit is tough. You're going to sweat. Therefore, you need shoes that will let your feet breathe, otherwise, you're going to be standing in puddles of sweat. Breathability comes from the materials used. Look for a CrossFit shoe made from a mesh material that lets air get to your feet.
Weight – Cross Fit is all about in high-intensity functional movements. You are going to be moving around, a lot. So, it's important not to have any unnecessary weight that will make it any harder than it needs to be.  All Cross Fit shoes are designed to be lightweight, but some do better than others at achieving it. When you're choosing your shoes, look for lightweight material and even have a look in the product description for the weight of the shoe. The Innov8 215 Cross Training Shoe is one of the lightest, weighing just 215 grams.
Comfort – Working out isn't about comfort. It's about putting yourself into an uncomfortable position to achieve results. However, you shouldn't make the experience any more uncomfortable then it needs to be. Whatever you're wearing when you work out, it needs to be well fitted and breathable. Otherwise, you'll end up a sweaty mess with blisters on your toes. A good pair of Cross Fit shoes will be padded inside and have a thick rubber sole to give your feet some support and comfort.
CrossFit Shoes FAQ
Q: Are CrossFit shows good for squatting?
Yes, squatting is a vital part of Cross Fit, so the shoes are often designed with this in mind. When you're squatting, you need support around your heel and ankle. Weightlifting shoes, in particular, have great ankle support, but all Cross Fit shoes will have them to some extent. It's also important to have flexibility in the shoe so that you can arch your foot and give yourself a stable platform to squat from. The last thing you want is a stiff shoe.
Q: Is it better to squat with or without shoes?
It's probably better to squat without shoes, rather than wearing them. That's because, when you're squatting, you need to push your butt backward and removing your shoe naturally shifts your weight back towards your heel. Plus, it's easier to arch your foot without a shoe, which is your foot's most stable position. People also tend to be able to get lower in the squat when they're not wearing shoes. Of course, if you're doing Cross Fit, you'll need to wear trainers because there are a few exercises that require the extra protection and stability given to you by shoes.

Q: Can you run with CrossFit shoes?
A: The simple answer is yes. Most CrossFit shoes are multi-purpose and you can use them for running, training, weightlifting, and more. But, if you're regularly running long distances, we would recommend buying specific running shoes. These will provide more support for your ankles over a long and grueling run.
Q: Are CrossFit shoes good for lifting?
A: Yes, CrossFit shoes are very versatile. They can be used for a number of different training activities.
Q: How often should I replace CrossFit shoes?
A: You should replace your CrossFit shoes when they aren't functioning properly anymore. If they don't provide you with support, breathability, grip, and stability, then they probably need replacing.