Best CrossFit Shoes In 2022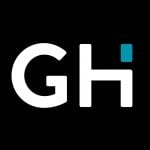 This product guide was written by GearHungry Staff
Last Updated
December 13, 2018
GearHungry Staff
GearHungry Staff posts are a compilation of work by various members of our editorial team. We update old articles regularly to provide you the most current information. You can learn more about our staff
here
.
GearHungry may earn a small commission from affiliate links in this article.
Learn more
If you haven't heard about CrossFit, you must have been living under a rock. Over the last few years, it's become one of the most popular ways to get fit and has been endorsed by plenty of celebrities and athletes. Without going into boring detail, it's basically a fitness program that combines a variety of functional movements into a timed workout. If that doesn't mean anything to you, think squats, push-ups, weightlifting, gymnastics, running, and more.
So, now you know what CrossFit is, you need to get the right gear to do it. In terms of your clothes, you just need comfortable sportswear and workout clothes that gives you plenty of flexibility and isn't going to make you sweat too much – the workout will do that itself! But for your CrossFit shoes, you need to think a little bit harder about your choice. The best CrossFit shoes will provide plenty of stability, grip, breathability, and support. Without this, you could end up slipping and hurting yourself or twisting your ankle. Here are the 12 best CrossFit shoes for men.
The Best CrossFit Shoes
Reebok Men's CROSSFIT Nano 8.0 Flexweave Cross Trainer
Reebok is a brand that has a long and illustrious history of making trainers. These Reebok shoes are designed specifically for CrossFit and you can see that in the design. Firstly, they have that recognizable flexible material on top that gives your feet plenty of space to breathe. Then, they have a supportive rubber sole. But these shoes have a bit more than that in their locker. Reebok has designed a technology called RopePro that makes it easy to keep traction when climbing a rope. They've also designed the toe and heel specifically to provide durability and support during a high-intensity workout.
Reebok Men's CROSSFIT Nano 8.0 Flexweave Cross Trainers are, without doubt, some of the best CrossFit training shoes available. Throughout the design, you can see how they have thought about making the CrossFit experience better.
Key Features:
100% man-made shoes
Nano-weave upper
Low-cut design
Forefoot flex grooves for better flexibility
Specification:
Brand

Reebok

Weight

2 pounds
Designed with CrossFit in mind
RopePro technology and supportive heel and toe make this one of the best CrossFit shoes around
Some complaints of the shoes being the wrong size
Reebok Women's CROSSFIT Nano 8.0 Flexweave Cross Trainer
The CrossFit journey is no easy one, and with others probably forging ahead, it's unacceptable to fall behind because of unreliable footwear. The Women's Reebok Crossfit Nano 8.0 Flexweave Cross Trainer is designed for increased traction, stability and control. It allows you to be yourself, and feel comfortable while breezing through those workouts. The reinforced rubber soles provide enough tenacity to keep you up and going; the heel and the tip are designed to withstand abrasion and provide the stability needed.
Those beautiful manicured feet don't have to be compromised during an intense workout and the wide toe box ensures just that. It's more generously spaced, making squats, landings and those tough jumps more graceful while providing a better grip. For even better breathability, the flex-weave upper sports a Nano-weave fabric that lets in adequate airflow as well as an optimally flexible form. Stay on top of your game and make bold moves with shoes that won't falter or compromise your stance.
Key Features:
Flexweave upper
Minimal drop outsole
Wide toe-box
Rubber soles
Specification:
Brand

Reebok

Weight

12 ounces
WHITIN Men's Cross-Trainer
When running and performing intense workouts that require speed and agility, barefoot shoes take the top spot. They provide that extra comfortable and natural feel required to go the extra-mile without feeling boxed in or limited. The zero-heel to toe drop enables a well-balanced form that supports equal distribution of weight and an ergonomic running posture. This eases up the body and prevents pressure on the joints and muscles.
The WHITIN Men's Cross-Trainer Barefoot and Minimalist Shoe are classically designed to provide extra flexibility and durability in the long run. It features a wide toe box that allows the toes the freedom and stance for a better grip and leverage when running, squatting and the likes. The anatomical form provides a naturally comfortable form that fosters better performance and enhanced convenience. The slim and flexible rubber sole equally provide better contact with the floor without compromising its durability. These shoes definitely mimic the natural form of the feet while providing that barefoot feel sportsmen need for enhanced speed and sufficient feedback from the ground.
Key Features:
Flat-zero drop sole
Thin flexible sole
Vegan-friendly footwear
Wide anatomical toe box
Specification:
Brand

WHITIN

Weight

12.3 ounces
Vibram Men's KSO EVO Crossfit Training Shoe
What if you could just train in your bare feet? But instead of skin, your feet were made of rubber. Well, that's not as crazy as it sounds. Vibram Men's KSO EVO CrossFit Training Shoes are basically that. Unlike traditional shoes, your toes fit into separate compartments, giving you maximum flexibility and grip. This is absolutely perfect for CrossFit because you need as much grip as you can get.
The rubber sole is less than 5mm thick, which means you are about as close to the ground as possible. The rest of the shoe is made from a breathable polyester that provides plenty of protection, whilst letting plenty of air to your feet. Plus, they feature a speed lacing system, so you don't have to waste any time getting them on or off. We've chosen this as our Best Choice product because it provides maximum grip and flexibility. You just need to choose if you like the style of shoe, it's not for everyone. Find more great footwear like this by checking out our guide to the best weightlifting shoes.
Key Features:
Feet-shaped shoe
Rubber sole
Breathable polyester
Speed lacing system
Specification:
Brand

Vibram

Model

KSO EVO-M

Weight

12 ounces
Toe-holes provide maximum grip and flexibility
Speed lacing system prevents the risk of tripping over laces
Not everyone likes the look of these shoes
Adidas Men's Powerlift.3.1 Crossfit Shoes
The Adidas Powerlift range was originally designed specifically for weightlifters, but they have been adopted as a favorite amongst CrossFit enthusiasts. That's because they basically have the same requirements. Adidas Men's Powerlift.3.1 Cross Trainer will provide you a lot more support than some of the trainers on this list, because of the thick material and synthetic leather support around the ankle. But these Adidas shoes are still pretty breathable. In fact, the tongue, collar, and lining are all made from air mesh, which means plenty of air is getting into your feet. You'll also notice that the sole is higher at the back – that's because it provides extra support for weightlifters.
Of course, you're going to be paying more because Adidas is one of the most respected brands in the fitness world. They have the technology to make the best trainers and you have to pay that little bit extra to get it.
Key Features:
Synthetic, slanted sole
Air-mesh collar, tongue, & lining
Flexible toe
Strap and lining for extra support
Specification:
Brand

adidas

Weight

12 ounces
Support lining and strap gives maximum support to your ankles
One of the most trusted brands in fitness
Less flexible than some CrossFit trainers, because they're designed for weightlifting
5.11 Men's Recon Trainer-M
You might not have heard of 5.11 before, but that's because they mainly make clothes for military personnel and law enforcement. CrossFit has become a popular workout in the military, so it's no surprise that 5.11 have developed their own CrossFit shoe. The best thing about this shoe is that it's really tough and can be used for any number of activities. It's just as comfortable in the gym as it is running a trail. The frame is made from synthetic textile and leather, which provides a huge amount of support. The rubber sole has jagged edges to give you even more grip than a traditional CrossFit shoe.
Like the Reebok shoe before, it has a rope-ready design that allows your feet to get enough traction as you climb. It also has a breathable Ortholite insole. If the military uses this company, you can guarantee that this shoe is going to be one of the toughest on the market. So, if you want a shoe to last, 5.11 Men's Recon Trainer-M is the one for you. Our guide to the best Puma shoes features more great products like this.
Key Features:
100% leather and textile
Jagged, rubber sole
Rope-ready zone
Ortholite insole
Specification:
Brand

5.11

Model

Recon Trainer-M

Weight

4 pounds
5.11 makes apparel for military, so you can guarantee the shoes will be tough
A versatile shoe that can be used for weightlifting, CrossFit, & trail-running
Some customers say they need time to break in
New Balance Men's 20v7 Minimus Cross Trainer
New Balance shoes have been around forever (well, since 1906 if we're splitting hairs), but in recent years they've seen a huge spike in popularity. So, we had to include their CrossFit shoes on this list. They're on the more expensive side of the spectrum, but you get plenty of features and a high-quality finish for the price. The upper part of the shoe is made from nylon-infused yarn, with mesh windows for extra ventilation. It has a thin Vibram® rubber sole that provides plenty of support, whilst keeping you close to the ground. Plus, it has an Asym collar that fits perfectly around the top of your foot. New Balance Men's 20v7 Minimus Cross Trainer also comes in a variety of awesome colors that make it one of the best-looking shoes on this list.
Key Features:
Nylon-infused yarn
Vibram® rubber sole
5 color options
Asym collar
Specification:
Brand

New Balance

Model

MX20BK7 D 105

Weight

12 ounces
Asym collar makes them very comfortable
One of the best-looking CrossFit shoes
Reports of them being too narrow for people with wide feet
Under Armour Men's Charged Ultimate 2.0 Sneaker
Under Armour are well-known for making equipment for contact sports. So, they know how to make tough products. These trainers are just that. They are designed for weightlifting but can definitely be used for CrossFit and other types of training. The lightweight synthetic and mesh upper provides plenty of airflow to the feet and the rubber sole is solid. Unlike some CrossFit shoes, this Under Armour shoe has a snug Burrito tongue that gives you a great fit and provides the middle of your foot with plenty of support. It also has an external panel on the heel, which gives extra support to stop you from rolling an ankle. Under Armour Men's Charged Ultimate 2.0 Sneaker is one of the best shoes around for lifting, so if that is the main focus of your fitness regime, it's a great trainer.
Key Features:
Synthetic and mesh upper
Rubber sole
Burrito tongue
External heel panel
Specification:
Brand

Under Armour

Model

1285648

Weight

2.09 pounds
One of the best shoes for lifting
Very durable
Some complaints about the tongue being too thick
Inov-8 Men's F-LITE 260 Knit (M) Cross Trainer
We already featured Inov-8's 215 CrossFit training shoe earlier in the list. The company has a growing reputation as one of the most innovative trainer companies around. This shoe, the F-Lite 260, is one of their flagship trainers and, from most shops, will cost you a little bit more than the 215 model. It has that same look about it that is somewhere in between a trainer, soccer boot, and a walking shoe. You can tell that the look is all about functionality. They're not trying to win any fashion awards, and because of that, they've ended up with a shoe that really looks fit for purpose.
The top of the shoe is made from a mixture of a highly breathable knitted fabric and rubber that gives it a solid and airy feel. As you look around the shoe, you'll notice it's covered in buzzwords like 'Powerheel' and 'Rope-Tec'. If this shoe wasn't so awesome, you could be forgiven for thinking they're trying too hard with all those power phrases. But, looking past that, it's got some serious technology that will help you when you're training. 
It has an External Heel Cage that wraps around the back of your foot and provides extra support and the 'Powerheel' gives you extra power when you're pushing up from the heel. The 'Rope-Tec' sides make it much easier to grip onto a climbing rope with your feet. And, the Sticky Grip sole gives you the confidence to put 100% into your workout, knowing you have an amazing amount of grip to the floor. It even has a welded toe bumper that protects your toes when you're doing burpees and other exercises. You're not going to find a shoe company that has put more effort into making their trainer perfect for CrossFit. They really have thought about every aspect. So, the decision is: Do you buy this shoe, or go with a trainer from a better-known brand like Nike or Adidas. It's a tough one.
Key Features:
Breathable knitted fabric
EHC – External Heel Cage
Rope-Tec sides 
Sticky Grip sole & welded toe bumper
Specification:
Brand

Inov-8

Model

000727-ORBK-S-01

Weight

1 pounds
It has a ton of features that are perfect for CrossFit
Super lightweight and breathable
The price means you have to decide between this and the CrossFit shoes from Nike, Adidas, & Reebok
Could be too narrow for wider feet
Crossfit Shoes Buying Guide & FAQ
Now we have outlined some of the best CrossFit shoes to buy, we'll go ahead and give some useful tips on how we came up with these products. We'll also provide some useful information on the key features every reliable CrossFit shoe should possess and also throw in some information that should help you in the long run.
Features To Look For In A Pair Of CrossFit Shoes
Lightweight - For better comfort and flexibility, the shoes have to provide a lightweight form, especially if they will be worn for long periods of time. The lightweight form enhances speed, flexibility and lessens the pressure that could hold any athlete back.
Breathability - Depending on where and how long CrossFit shoes are worn, they should have a breathable design that allows proper ventilation for enhanced comfort. Such shoes usually have a mesh design that allows enough airflow through the uppers of the shoes for a cooler and less-suffocating workout.
Hard Sole - The outsoles are an exceptionally important part of a CrossFit shoe; they provide the traction, stability, and flexibility required across practically all terrain-types. They should be tough and robust enough to withstand the various textures on different landscapes and terrains.
Lateral Support - Lateral support is created from the external sides of parts of the shoe, especially the rear part. This ensures your feet have the right support during activities to maximize performance and prevent injuries.
Crossfit Shoes FAQ
Q: What is a CrossFit shoe?
A: They are specific shoes designed for all the different activities that could possibly be done during training. These shoes have the form, breathability, comfort, traction, durability, and tenacity for such a wide range of activities. As Crossfit training combines a number of exercises and tasks to provide an intense and thorough full-body workout, the shoes don't just help in one dimension; they keep good form and offer the required support when running, lifting weights, climbing, squatting or doing gymnastics.
Q: Do CrossFit shoes really help?
A: Basic running shoes won't cut it, CrossFit shoes are built for the various activities performed. Having good CrossFit shoes can make all the difference, protecting the feet and providing the stability, comfort, and traction needed for maximum performance.
Q: How often should you replace CrossFit shoes?
A: Once your CrossFit shoes are no longer performing well; providing the traction, support, and stability they once did, it's a good time to change them out.
Sign Up Now
GET THE VERY BEST OF GEARHUNGRY STRAIGHT TO YOUR INBOX