Last updated:
20 Oct 2020
16 Best CrossFit Shoes (Review) in 2021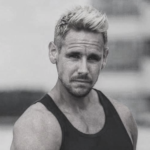 Your guide to this article today is by fitness expert Ben Coleman
Published
December 13, 2018
If you haven't heard about CrossFit, you must have been living under a rock. Over the last few years, it's become one of the most popular ways to get fit and has been endorsed by plenty of celebrities and athletes. Without going into boring detail, it's basically a fitness program that combines a variety of functional movements into a timed workout. If that doesn't mean anything to you, think squats, push-ups, weightlifting, gymnastics, running, and more.
So, now you know what CrossFit is, you need to get the right gear to do it. In terms of your clothes, you just need comfortable sportswear and workout clothes that gives you plenty of flexibility and isn't going to make you sweat too much – the workout will do that itself! But for your CrossFit shoes, you need to think a little bit harder about your choice. The best CrossFit shoes will provide plenty of stability, grip, breathability, and support. Without this, you could end up slipping and hurting yourself or twisting your ankle. Here are the 12 best CrossFit shoes for men.
The Best CrossFit Shoes
Crossfit Shoes Buying Guide & FAQ
Now we have outlined some of the best CrossFit shoes to buy, we'll go ahead and give some useful tips on how we came up with these products. We'll also provide some useful information on the key features every reliable CrossFit shoe should possess and also throw in some information that should help you in the long run.

Features To Look For In A Pair Of CrossFit Shoes
Lightweight - For better comfort and flexibility, the shoes have to provide a lightweight form, especially if they will be worn for long periods of time. The lightweight form enhances speed, flexibility and lessens the pressure that could hold any athlete back.
Breathability - Depending on where and how long CrossFit shoes are worn, they should have a breathable design that allows proper ventilation for enhanced comfort. Such shoes usually have a mesh design that allows enough airflow through the uppers of the shoes for a cooler and less-suffocating workout.
Hard Sole - The outsoles are an exceptionally important part of a CrossFit shoe; they provide the traction, stability, and flexibility required across practically all terrain-types. They should be tough and robust enough to withstand the various textures on different landscapes and terrains.
Lateral Support - Lateral support is created from the external sides of parts of the shoe, especially the rear part. This ensures your feet have the right support during activities to maximize performance and prevent injuries.

Crossfit Shoes FAQ
Q: What is a CrossFit shoe?
A: They are specific shoes designed for all the different activities that could possibly be done during training. These shoes have the form, breathability, comfort, traction, durability, and tenacity for such a wide range of activities. As Crossfit training combines a number of exercises and tasks to provide an intense and thorough full-body workout, the shoes don't just help in one dimension; they keep good form and offer the required support when running, lifting weights, climbing, squatting or doing gymnastics.
Q: Do CrossFit shoes really help?
A: Basic running shoes won't cut it, CrossFit shoes are built for the various activities performed. Having good CrossFit shoes can make all the difference, protecting the feet and providing the stability, comfort, and traction needed for maximum performance.
Q: How often should you replace CrossFit shoes?
A: Once your CrossFit shoes are no longer performing well; providing the traction, support, and stability they once did, it's a good time to change them out.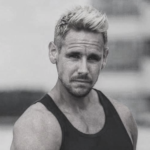 Ben Coleman is our resident sports and fitness product expert who offers a wide range of information in this field. Ben speaks fluently in the language of nutrition, training, and health - with a Fitness and Personal Training B.A (Hon) gained from the prestigious Southampton University in the UK.
The best!
Gear, gadgets & stuff for men
Straight to your inbox