Best Liquid Chalks In 2022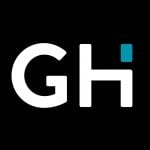 This product guide was written by GearHungry Staff
Last Updated
December 9, 2019
GearHungry Staff
GearHungry Staff posts are a compilation of work by various members of our editorial team. We update old articles regularly to provide you the most current information. You can learn more about our staff
here
.
GearHungry may earn a small commission from affiliate links in this article.
Learn more
Chalk is an essential piece of equipment for rock climbers and weightlifters. It stops the hands from sweating and allows you to grip the rock face or bar. However, it's not always the perfect tool for the job – when there's a lot of moisture in the air, dry chalk can be almost useless. That's where liquid chalk comes in. It performs perfectly in moist conditions and saves you from having to carry around a dusty bag of chalk. It's favored by a lot of professional sportspeople for this reason. For this list, we've been searching for the best liquid chalk and we've narrowed it down to the following 10 products.
The Best Liquid Chalk



The first bottle of liquid chalk on our list is from a company called Dry Hands, so you know they specialize in this kind of product. Before we jump into the features and benefits of this product, it's worth mentioning that it has over 800 reviews on Amazon and has a 4.5-star rating overall – basically, it's one of the best products on the market. It's also one of the only liquid chalk products that aren't geared directly towards rock climbers and weight lifters. It's supposed to be suitable for all sports, but it seems to be particularly popular with pole dancers and gymnasts.
You get 29.5ml in the bottle, which should last you a long time because you don't need much for it to be effective. Like most liquid chalk products, you squeeze a bit on your hand, rub it in, and wave them around until it dries. It's simple to apply and longer-lasting than a lot of its competitors. It's designed to be used in hot and humid conditions because it repels rain and perspiration. You could use it for rock climbing, but we'd recommend choosing one of the specific products further down on this list. If you're looking for a solution for pole dancing, yoga, or any other sport where you need extra grip, this is perfect.
Key Features:
29.5ml bottle
Repels rain and perspiration
Designed for all sports
Leaves behind no powdery residue
Specification:
Brand

Nelson

Model

DDH001

Weight

0.32 ounces
Fire Team Fit Liquid Fit Chalk

This next liquid chalk product is designed specifically for use in the gym. They do mention on the bottle that it's suitable for rock climbing, but you can tell from their advertising that it's mainly a gym product. The inspiration behind the Fire Team Fit brand is the fitness aspect of training in the US Marine Corps and all of their products are geared towards improving performance. This liquid chalk is another product with a lot of really positive reviews.
One of the main reasons we chose it for this list is that it's one of the fastest drying liquid chalks. After you've rubbed it into your hands, it only takes around 10 seconds to fully dry, so there's no waiting around before your next set. It's probably the best liquid chalk for weightlifting because it's designed with the sport in mind. It also has antibacterial properties to keep your hands clean when you're in the gym. Plus, it comes with a handy carabiner so you can attach it to your gym bag or workout clothes.
Key Features:
50ml bottle
Antibacterial
Dries in 10 seconds
Carabiner included
LIQUID GRIP 1.5oz (Liquid Chalk)




If you're not 100% sold on the idea of liquid chalk, you should give Liquid Grip a try. It's essentially the same as the other products on this list, except it's cheaper. At just less than $6, this is one of the cheapest liquid chalk products available. It is designed for use in any sport which requires added grip, so it's suitable for weightlifting, rock climbing, pole dancing, and more. Instead of coming in a bottle, it comes in a little tube, which is even more convenient. Like the Fire Team Fit liquid chalk, it has a carabiner attached, to make it easy to carry around. You'll barely notice it swinging around if you attach it to your shorts or weightlifting belt.
It doesn't have quite the same amount of positive reviews as the other leading liquid chalks. The reason for this is that it's not as long-lasting and doesn't offer the same performance. However, it is a good way into the world of liquid chalks. If you're not sure, save your money and give this product a try.
Key Features:
46ml tube
Water-based hydro cellulose thickener
Carabiner attached
Approximately 45 uses
Specification:
Brand

Liquid Grip

Model

LG-LG15

Weight

8 ounces
Black Widow Liquid Chalk Grip

Spider Chalk is one of the best-loved chalk products in the weightlifting industry. They make everything from normal chalk balls to liquid chalk and more. The basis of all of their products is magnesium carbonate, which is the purest and longest-lasting chalk you can get your hands on. Black Widow also contains 2 bonding agents and pine rosin, which helps the chalk stick to your hands, no matter how sweaty you get. This product is specifically designed for functional fitness trainers (such as CrossFit trainers), so they can keep their flow without having to constantly reapply chalk. It should last for a full 20 minutes before you need to reapply. And, because this company takes grip seriously, they tested the chalk with professional athletes to make sure it was up to scratch.
It might be the most expensive product on this list, but you get a large 120ml bottle, so you get your money's worth. If you can afford it, this is the best liquid chalk for lifting, push-ups, pull-ups and other functional fitness activities. Our only small complaint is they haven't thought about gym use when designing the bottle. For more useful products for weightlifters, check out our guide to the best weightlifting gloves.
Key Features:
120ml bottle
Magnesium carbonate-based
Designed for functional fitness
Lasts for 20 minutes
Specification:
Brand

Black Widow

Weight

4 ounces

ZUMWax proudly states that this product is "the world's best liquid chalk" in all sports. Of course, it's up to you whether you believe them. The product has mainly positive reviews but some customers have complained that it feels weird to touch and can put you off lifting. As with all of these products, there's a certain amount of personal preference involved. You might have to try a few different liquid chalks before you find the one that suits your style. ZUMWax makes no bones about this being a weightlifting-dedicated product.
It comes in a small 42ml tube, but you get two of them in this listing, so it's still pretty good value for money. The tube has a handy twist cap, which makes it much easier to distribute the right amount of liquid onto your hand. Plus, it has a hole in the top to attach a carabiner (not included). We also like the fact that this product is naturally antibacterial, which is a real big plus when you work out in a public gym. Because the company is still relatively small, they only ship inside the US.
Key Features:
2 x 42ml tubes
Designed for weightlifting
Hole for a carabiner (not included)
Antibacterial
Specification:
Brand

ZUMWAX

Weight

1.6 ounces
Spider Chalk – Better Chalk

We've already featured Spider Chalk's Black Widow product. Well, this is their general workout liquid chalk. It can still be used for functional fitness, but it has a ton of other uses as well. It's one of the most versatile liquid chalk products out there as it's suitable for every sport from gymnastics to rock climbing. One of the biggest selling points of this liquid chalk is the fact that it dries on your hand in 15 seconds and lasts up to twice as long as its competitors. That means you spend less time applying the product and waiting for it to dry, and more time doing what you love.
One thing that crops up a lot in reviews of liquid chalk is the smell. On some of the cheap products, the smell of alcohol is overbearing. Spider Chalk – Better Chalk is scentless, which is a huge plus. It also comes with a 30-day money-back guarantee and a lifetime product warranty – that shows the company is prepared to back up their claims. A very useful fitness gift for enthusiasts in your life.
Key Features:
56ml tube
Magnesium carbonate-based
Designed for all sports
30-day money-back guarantee
Lifetime product warranty
Specification:
Brand

Spider Chalk

Weight

9.6 ounces
SPORTMEDIQ Pro Grade Liquid Chalk

Pro Grade Liquid Chalk from SPORTMEDIQ is a great value option for most sportspeople. It's similar to the Liquid Grip that we featured as our Best Value product. It's a water-based hydro cellulose thickener that lets rosin and chalk mix in what's called a suspension formula. It quickly turns from a liquid into a dry chalk product without any dust or mess. It's not the fastest drying formula, but your hands should be ready to grip in about 20 – 25 seconds after application.
It's hard to choose between this product and the Liquid Grip. This one has slightly more liquid in the bottle, so you should get more use out of it. However, it's also more expensive. They both have a carabiner attached and neither of them is as long-lasting as the more premium liquid chalk products. One benefit of this product is that it has a light fragrance that some users might find pleasant. If you are looking for some essential climbing gear, check out our guide to the best climbing ropes.
Key Features:
50ml bottle
Water-based hydro cellulose thickener
Carabiner attached
Lightly fragranced
Specification:
Brand

SPORTMEDIQ

Weight

0.3 ounces
Mosher Mountain Gear Rock Climbing Liquid Chalk




The first thing we noticed about Mosher Mountain Gear Liquid Chalk is that it's designed specifically for rock climbers. Surprisingly, most of the products on this list are geared towards weightlifting, so it's good to see a product for the climbing and bouldering enthusiasts. Of course, because of its rock climbing credentials, it has to have a carabiner to attach it to your climbing harness. This product is ideal if your climbing on a sea cliff or in a climate with a lot of moisture in the air. Its performance won't be affected by added moisture, unlike loose chalk in a chalk bag. Plus, you don't have to keep reaching to the back of your harness to apply more chalk.
Some customers have complained that it's messier than normal liquid chalk products. That would be a problem if you've bought this product to use in a no-chalk gym, but it shouldn't matter if you're out climbing. It's also got a pretty distinct alcohol smell, which could lead people to think badly of you if you don't get a chance to explain. The company doesn't state exactly how long it takes to dry, but it should dry in less than 30 seconds unless you apply too much. In short, it's not the best liquid chalk product, but it works well for rock climbers.
Key Features:
50ml bottle
No animal testing
Carabiner included
Alcohol smell
Specification:
Brand

Mosher Mountain Gear

Model

ch02

Weight

2.4 ounces
SPORTMEDIQ Pro Grade Liquid Chalk

Last on our list is the SPORTMEDIQ Pro Grade Liquid Chalk. If that name sounds familiar, it's because we featured a small bottle of this product earlier in the list. We thought that it deserved another spot on the list because of this amazing value bottle. You get over 250ml of liquid chalk for less than $15. This is perfect for users who already love this product and want to buy in bulk to save money. This might not be the highest performing liquid chalk but it works well for most gym activities. If you're competing at a professional standard, we'd recommend a more premium liquid chalk – like the Spider Chalk – but this is great for everyday gym use. You may also like some of the best wrist wraps from our list, so take a moment to check them out.
Key Features:
250ml bottle
Water-based hydro cellulose thickener
Dries in 25 seconds
Lightly fragranced
Specification:
Brand

SPORTMEDIQ

Weight

10.4 ounces

Whether you're a weightlifter or a rock-climber, Novu Liquid Chalk is the perfect product to improve your grip. The fast-drying formula turns from a liquid to fine dust in seconds, allowing you to focus on the task at hand. Unlike cheaper liquid chalk products, this one doesn't create any powder or dust, so it doesn't create a huge mess everywhere you go. It also rubs off easily, which means you can share equipment without any worries. It's available in three different sizes (50ml, 100ml, & 250ml) and is suitable for all different activities like gymnastics, weightlifting, and more.
Key Features:
Fast-drying formula 
Ready in seconds 
Available in three sizes 
No messy powder or dust 
Liquid Chalk Buying Guide & FAQ
Features To Look For In Liquid Chalk
Grip Quality - This is the single most important thing you should be looking for in your liquid chalk product - how much grip does it provide you. Whether you're weightlifting, rock-climbing, or doing another activity that requires added grip, liquid chalk is often the way forward. There's no easy way of testing this except… getting out there and using it. But, you can find out a lot about the quality of the grip by reading the reviews on Amazon.
Drying Time - Liquid chalk is often used in wet conditions because it's less affected by already wet hands. Bear in mind when you're using liquid chalk that you will probably have to wave your hands around in the air for about 30 seconds until it's dry unless the product states otherwise.
Smell - One of the downsides of using liquid chalk (and there aren't many) is that it can have a distinct alcohol smell. Some people don't like this smell, so it's worth looking out for mentions of the smell in our reviews. You can find scentless liquid chalk products. We've even found one that smells of coconut.
Consistency - Liquid chalk either has a watery or creamy consistency, depending on the brand. Then, as it dries, it begins to feel more like normal chalk. The thicker the liquid chalk, the longer-lasting it normally is.
Feel - When you become an experienced rock climber or weightlifter, feel is everything. You might have to try a few products before you find the perfect feel. If you're not sure, you could buy a few smaller bottles and see which product works best.
Liquid Chalk FAQ
Q: What is liquid chalk?
A: Liquid chalk is an alternative to the chalk used by weightlifters, rock climbers, and other sportspeople to increase the grip on their hands. It's often used in wet conditions because its performance isn't affected by moisture.
Q: How do you use liquid chalk?
A: The following instructions will work for most liquid chalks, however, it's worth checking the bottle.
Shake the bottle
Squirt a small amount into one hand
Rub hands together thoroughly
Wave hands in the air for around 30 seconds (or until dry)
Leave hands for additional 10 seconds
Q: What does liquid chalk do?
A: It provides more grip on the hands and stops them from sweating. It's often used as an alternative to standard chalk because it creates less mess and is better in moist conditions.
Sign Up Now
GET THE VERY BEST OF GEARHUNGRY STRAIGHT TO YOUR INBOX