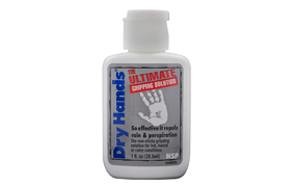 Dry Hands Liquid Chalk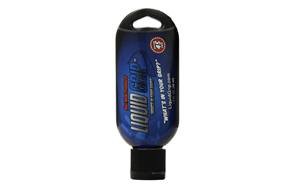 LIQUID GRIP 1.5oz (Liquid Chalk)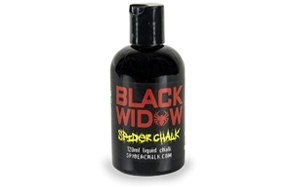 Black Widow Liquid Chalk Grip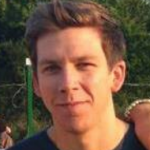 Chalk is an essential piece of equipment for rock climbers and weightlifters. It stops the hands from sweating and allows you to grip the rock face or bar. However, it's not always the perfect tool for the job – when there's a lot of moisture in the air, dry chalk can be almost useless. That's where liquid chalk comes in. It performs perfectly in moist conditions and saves you from having to carry around a dusty bag of chalk. It's favored by a lot of professional sportspeople for this reason. For this list, we've been searching for the best liquid chalk and we've narrowed it down to the following 10 products.
The Best Liquid Chalk
Liquid Chalk Buying Guide & FAQ
Features To Look For In Liquid Chalk
Grip Quality - This is the single most important thing you should be looking for in your liquid chalk product - how much grip does it provide you. Whether you're weightlifting, rock-climbing, or doing another activity that requires added grip, liquid chalk is often the way forward. There's no easy way of testing this except… getting out there and using it. But, you can find out a lot about the quality of the grip by reading the reviews on Amazon.
Drying Time - Liquid chalk is often used in wet conditions because it's less affected by already wet hands. Bear in mind when you're using liquid chalk that you will probably have to wave your hands around in the air for about 30 seconds until it's dry unless the product states otherwise.
Smell - One of the downsides of using liquid chalk (and there aren't many) is that it can have a distinct alcohol smell. Some people don't like this smell, so it's worth looking out for mentions of the smell in our reviews. You can find scentless liquid chalk products. We've even found one that smells of coconut.
Consistency - Liquid chalk either has a watery or creamy consistency, depending on the brand. Then, as it dries, it begins to feel more like normal chalk. The thicker the liquid chalk, the longer-lasting it normally is.
Feel - When you become an experienced rock climber or weightlifter, feel is everything. You might have to try a few products before you find the perfect feel. If you're not sure, you could buy a few smaller bottles and see which product works best.
Liquid Chalk FAQ
Q: What is liquid chalk?
A: Liquid chalk is an alternative to the chalk used by weightlifters, rock climbers, and other sportspeople to increase the grip on their hands. It's often used in wet conditions because its performance isn't affected by moisture.
Q: How do you use liquid chalk?
A: The following instructions will work for most liquid chalks, however, it's worth checking the bottle.
Shake the bottle
Squirt a small amount into one hand
Rub hands together thoroughly
Wave hands in the air for around 30 seconds (or until dry)
Leave hands for additional 10 seconds
Q: What does liquid chalk do?
A: It provides more grip on the hands and stops them from sweating. It's often used as an alternative to standard chalk because it creates less mess and is better in moist conditions.