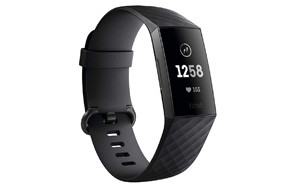 Fitbit Charge 3 Fitness Activity Tracker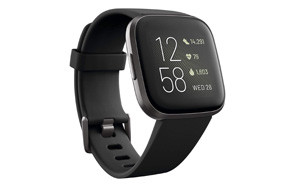 Fitbit Versa 2 Health & Fitness Smartwatch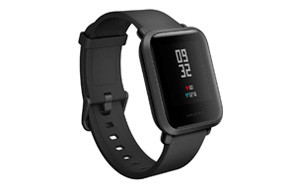 Amazfit Bip Smartwatch Fitness Tracker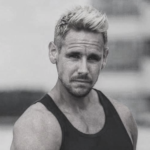 When it comes to the best fitness trackers, you really are spoilt for choice. In fact, it can feel like a major brain work out session just to get up to speed on how they work and what all those functions mean.  So, when it comes to the dizzying array of activity trackers, fitness bands and workout smart watches that are currently out there, how do you choose the one that's actually right for you?
Simple, let Gear Hungry help.
The fitness tracker movement originally started way back when, with the simple pedometer clocking our steps to remind us to get up and keep moving. The 10,000 steps a day mantra has since been totally outgrown, with new smart devices seemingly coming on to the market every day, promising to track, monitor, measure and improve every aspect of our active (and not so active) lives.
Used properly, activity trackers can really be your health's best friend. Whether it's to simply make sure you are moving enough each day to counter the hours spent at the computer or on the couch or the latest smart watch technology to keep your Ironman training and high-performance levels on track, they really are a useful tool.  Make the right choice when picking an activity and fitness tracker and this small bit of wrist tech can have you living healthier and feeling awesome.  And, that's where we come in… with our official best fitness trackers of 2019 guide.
The Best Fitness Tracker
Fitness Tracker Buying Guide and FAQs
How We Chose Our Selection of Fitness Trackers
Your new fitness tracker needs to be totally up to the active challenge, so we used the following checklist to help take the sweat out of deciding which device would step up to the (exercise) plate:
Overall quality and design as well as extra features
Brand and reputation
User reviews and first-hand experience
Value for money when it comes to functionality

Features To Look For In Fitness Trackers
Size – a well-fitting health and fitness tracker is essential as you will be hopefully putting it, and you, through the paces so it shouldn't be too bulky on the wrist or made of material that could irritate when you get hot. Many fitness bands are also intended to wear 2/7 so size and comfort is important to ensure you can achieve continual tracking. Many trackers come in a slim design that sit simply and unobtrusively on your wrist, but if you have opted for a screen display or a smartwatch hybrid, then the size of the screen also matters as you need to be able to see it and easily use all the functions, even when you are on the go.
Design – the majority of activity trackers are designed to be worn on the wrist, although some come with a removable pendant that can be clipped onto you clothing or popped into a pocket or rucksack. Some can even be worn like a piece of jewelry around your neck, disguising it as an accessory. If you really don't want your fitness tracker to look like a fitness tracker, then the smartphone hybrids or trackers designed to look like a conventional watch could well be your perfect design match.
Water Resistance – by the nature of getting active, you will encounter damp conditions - sweat, rain, splashes from the gym shower will all be difficult to avoid – so check how resistant your new fitness tracker actually is. Many devices can cope with splashes of water or your perspiration during an intense workout but cannot cope with a full-on plunge. If swimming is a key fitness activity, then look for fitness trackers that are waterproof – resistant to 50 meters/164ft seems to be the industry measure – and means the device has been built to take into the pool.(although the product blurb will still advise use for surface swims, so not necessarily scuba or snorkeling workouts!) These waterproof fitness trackers can continue to measure your activity in relatively shallow water and count towards your overall daily score. There are even some cool waterproof fitness trackers that can assess the efficiency of your stroke and can act as a virtual swim coach – check out the water-tastic Moov Now if you are a real water baby.
Features – virtually all fitness bands track two essentials: steps taken and estimated calories burned. Above and beyond that, it is down to what you want to do. Heart rate and sleep monitors are rapidly becoming standard on most quality models, while distance traveled and elevation gained are also more widespread, thanks to accelerator and altimeter technology being built in. Beyond this, look for the features and add-on apps that match your own personal health and fitness goals and, perhaps more importantly, ones that you will actually use.
If being part of a wider community and engaging in sharing and friendly online competition is your thing, then connectivity in your fitness tracker means you can share and track online, and this extra motivation could well be the way for you to go. Finally, depending on your specific sport discipline such as swimming, cycling or running, you should also look for tailored features such as GPS tracking (built-in or synch feature) and swim-modes that help to keep you performing at your peak.
Battery – you need your activity tracker to totally keep up with you so battery life – and recharging time – should be a key consideration when choosing your ideal fitness band partner.
Most trackers come with a rechargeable lithium battery or with their own USB charging cable. But the battery life between devices varies, from an average of five-ish days for a USB device and potentially several months on one charge for a battery. Of course, this is all dependent on the amount of function, time the device spent connected and added extras you have on your activity tracker and how punishing a fitness routine you put it and yourself through!
Price - there really is a fitness tracker to suit most budgets so look for value for money, as well as functionality, which ever product you choose. If it is basic activity tracking you are after, then there are some really good fitness trackers out there that won't break the bank, and some have some surprisingly good spec for the price too. The best way to approach buying a new activity tracker is to decide why you want it for and what functions you will actually use. That way, whether you pay budget or high end it's a real investment that will be used…and your health will thank you too.

Fitness Tracker FAQs
Q: What Is a Fitness Tracker?
A: Simply put, a fitness tracker is a device normally worn on your wrist that you can use to monitor your daily physical activity in terms of steps and calories burned as well as gather targeted data relating to your fitness or health. They can be simple band-style trackers you can also synch to your personal devices or a smart watch, with advanced fitness and sleep tracker options.
Activity trackers are great if you are on a health kick or need to lose weight or if you are already active and want to improve your performance as they effectively track your progress and keep you on your toes. Some models can even help you to get more Zen time in your busy life, with stress monitors and guided mediation apps to track your overall mood and wellbeing.
The easiest way to wear your fitness band is on your wrist like a watch, although trackers can also come in the form of pendants you can wear around your neck or pop into a pocket. Depending on the spec, most activity trackers will track your movement and allow you to set goals and activities that are tailored to your daily plan. They can also monitor your heart rate and cardio as well as your sleep patterns. Some health trackers are good all-round activity devices while others add extra data when it comes to specific sports such as swimming (for example, tracking laps and monitoring your stroke) and cycling (built in GPS). Many fitness trackers can also be synched via Bluetooth to apps on your smartphone or tablet, so you can connect with other activity tracker users and share your progress with the wider world.
Q: Does a Fitness Tracker Monitor Blood Pressure?
A: No, not blood pressure as such – that would need a sleeve on your arm to measure effectively – but tracking your heart rate is a feature of many fitness and activity tracker devices.
These fitness trackers use a sensor on the back that sits next to your skin to track heart rate, effectively keep a digital finger on the pulse of your resting and active heart rates. The system works by measuring the amount of blood pulsing through your veins to estimate the rate at which it's pumping to your heart. This optical monitoring uses light to measure blood flow, with LEDs on the underside of the device shining light onto your skin that then interacts with the blood flow through your wrist to provide a relatively accurate result (less light reflected back indicates a higher blood volume).  Algorithms within the heart rate fitness tracker device then work to produce understandable pulse readings.
With most models that come with heart rate monitors, if you wear your fitness band constantly, they will do continuous heart rate monitoring, with some (see the Fitbit range) combining the information with your fitness and activity data to give you what they refer to as your Cardio Fitness Score.

Q: What Does The Activity Tracker Track?
A: All activity trackers originally started out as the now pedestrian-looking pedometers for step counting but have since evolved to become your essential gym and fitness buddy. In fact, with smart technology cracking on a pace, the question will eventually be – what doesn't the fitness tracker track! But even now, there's an impressive range of information a health tracker can glean, from the basic to the full-on fitness bells and whistles.
For a basic fitness band, you can expect to be able to check your daily movement (steps, distance, elevation equivalent to flights of stairs) and calorie consumption. From here, the tech starts to get really impressive. Heart rate monitors are rapidly becoming a standard feature on even entry-level fitness trackers and many are also embracing the health and wellbeing vibe – with sleep pattern and stress level trackers as well as mediation apps all part of the package. Then you can choose trackers to suit your particular fitness or types of activity – waterproof fitness trackers will count the laps of the pool and even the efficiency of your swim stroke while those with built in GPS can log distance, route times and elevation when you take your fitness goals out on the road, either on foot or by bike.
Q: On Which Hand To Wear a Fitness Tracker?
A: At the end of the day it is a personal thing, but most experts do recommend you wear your new fitness tracker friend on your non-dominant hand (so, if you are a right-hander, go left with your fitness band). The main reason for this is movement, or to be more specific, false movements. Wearing it on your non-dominant hand will improve the accuracy of the activity tracker by preventing 'false steps' being recorded as you tend to move your writing hand more than the other. When setting up, some fitness trackers will even ask you which wrist you will be wearing your device, so it can distinguish between normal arm movements (such as using a pen) and actual steps. Clever, huh?
Q: Should I Buy a Fitness Tracker With a Screen?
A: Activity trackers come with some form of display, so you can obtain the core information you need at the tap or press of a button, although they can be LED basic. If you are considering a fitness tracker with a full display screen, then yes, they do look cool and give you a lot of visual tech, but it does also depend on what you want to use it for.
Full on watch-like screens take you into smart watch-tracker territory, bringing you arguably, the best of both worlds.  Activity trackers with a screen or smart watches that also perform as a fitness band can be worn as a normal watch and can be much more interactive and multi-functional as well as looking less obviously like a tracker. Connected to your smartphone or smart device, you will be able to receive text, email and phone call alerts during your workout and with some models, even take the call. You are also connected to a wide range of associated fitness and health apps by which you can tailor your fitness tracker and monitor your workout session in different ways.
This is all impressive stuff, and an activity tracker with a full screen, such as a smart watch can really up your workout and support you in personalized plans to get you to a fitness or health goal. But they are more expensive. If you are looking for something simpler – and perhaps less intrusive when it comes to your workout schedule – then one of the slimmer, lightweight and more affordable activity trackers with a basic display screen may be the way for you to go.
Q: What Should You Know About Your Heart Rate Data?
A: The first thing to do is to read your fitness tracker's instructions and check the settings so you understand how your device measures your heart rate and interprets the data. Remember, the technology cannot always be 100% accurate but it a baseline guide that can give you some really useful markers when it comes to tracking your own fitness and health as well as your overall progress.  To make the most of what your activity tracker's heart rate monitor is trying to tell you, check in with the following as you work, rest and play:
Your resting heart rate: this will give you a baseline as to your overall fitness and recovery time. Taken when not exercising, it can also give you an overall check on your fitness and stress levels.
Heart rate during exercise: your fitness tracker will be able to keep tabs on your maximum heart rate as your activity increases and can also show when you are in the aerobic or fat burning zones, so you can adapt your exercise intensity to match your goal. Your heart rate can also indicate exercise intensity and whether you are pushing it too far for your current fitness levels.
After exercise: a heart rate monitor on your fitness band will enable you get a rough idea as to your recovery rate after exercise and how long it takes to get back to 'normal'. This is a good indicator of not only how fit and healthy you are but also if your workout is at the right level for you.
Sleep heart rate: your heart rate is slower when you sleep so a monitor on your fitness tracker can also help to show just how good – or poor – your sleep has been.

Q: How To Choose an Activity Tracker?
With so many types and functions out there, how do you decide which activity tracker to make your new health and fitness bestie? As a starter, all fitness trackers share one common aim – you set a goal as to how active you want to be, and they will give you an overall guide as to how successful you are. It's what you want them to do after that – as well as how much you want to spend – which will broker the fitness tracker deal.
If you simply want to track your day-to-day activity levels and get an overall idea as to how much you are moving and how many calories you are burning as a result, then one of the entry-level fitness bands would serve you well. But adding extra functions needn't mean extra mega bucks, shop around and you should be able to get useful add-ons such as heart rate monitors or a waterproof fitness tracker device without busting the bank.
If your health and fitness goals are more full-on or you have a specific sport or event you need to train for, then look for an activity tracker that is tailored to what you need to achieve or can keep you extra motivated – built-in GPS, Bluetooth-enabled so you can share and compare, swim coaching, stress management, sleep support guru…there's a health tracker out there for you.
And finally, if you want all of the above but you also want to keep connected with multi fitness apps and functionality as you exercise – or if you get withdrawal symptoms if you have to leave your smartphone in the gym locker while you put the time in on the treadmill – then check out the tracker/smartphone hybrids. Or go full on with a smart watch that doubles up as a tracker – yes, the price will be the higher end of the fitness tracker spectrum, but you do get a lot for your money. Oh, and you can tell the time with it too….