Last updated:
31 Aug 2020
26 Best Sunglasses for Men: Style Guide (Review) in 2021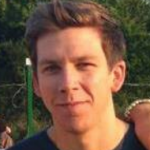 This product guide was written by Jordan Carter
Sunglasses for men add an element of mystery, intrigue, and allows you to stand behind a social shield. Apart from their elements of style, they aid in blocking harmful rays from the sun, are a necessity for driving along with a stylish watch: In short: they're a basic item every man should have, though few know what to look for. Here's the breakdown of our ten best sunglasses for men and how to choose the right ones for you.
The Best Men's Sunglasses
What to Look For When Buying The Best Sunglasses for Men
Sunglasses appear to be a pretty basic concept: you look at them, if you like them, you tend to buy them. There are a few factors that should alter your sunglasses purchase, including UV protection ratings, shape, and whether to side with polarized lenses or not.
UV Resistance - You want to look for sunglasses for men that offer at least 99.9% resistance of UVA and UVB rays. These give you optimal protection from the sun's harmful rays, allowing you to spend time in the sun without worrying about retina damage, especially if you're hiking.
Polarized  - This is a nifty little feature that helps immensely. Best Sunglasses for men are meant to block out sunlight from distracting you, blinding you, and to protect you from harmful rays. Polarized sunglasses reduce or eliminate glare, so you're not creating a reflection off of your glasses, and refracting that light onto something else. These are a lifesaver when you're driving because the refracted light that hits your side view mirror can be dangerous.
Frame Shape  - This is what separates men's sunglasses from women's. Sunglasses for men are typically best suited to sharp, square-shaped glasses. With sunglass lenses, where they need to cover more of your eyes, it's tricky to find the right frame. You need protection while retaining a masculine appearance.
There are no gender labels on sunglasses, but when you look at them, you're able to easily depict a difference. Smaller frames, single-line studs between them, and bold, even colors help maintain a masculine appearance.
Types of Face Shapes - There are six different types of face shapes that come into play when you're discussing your personal style and accessories, such as  men's sunglasses. Here they are:
1. Oval: You have a longer face that adds visual height to your overall appearance, usually with a rounded chin.
2. Round: From your ears to your chin, everything comes together in a near-perfect circle shape.
3. Square: You have that jaw and chin structure that provides a more masculine look; forward-facing.
4. Rectangle: Not to point fingers, bit this is basically Jay Leno in a nutshell. These are a blend between masculine square attributes and parts of an oval face.
5. Heart-Shaped: More common in women, but some men have heart-shaped faces, which can actually be beneficial when it comes to finding a lens shape.
6. Diamond-Shaped: Point chin, long sideburn area, and a very polished, refined look.
So what do all of these actually mean? Well, you have to find the best sunglasses for men that are going to appropriately compliment your unique style and shape if you want to get the most out of them. Knowing your face shape is a crucial piece of information to use before buying that pair of sunglasses you have your eye on. Match your face shape to the lens shape, and you'll be good to rock and roll.
Type of Lens Available On Sunglasses For Men - If you're looking to keep everything as clear as possible, polarized lenses reduce glare and add a sort of HD effect to everything you're looking at. These are the norm, but they're also used heavily by post-cataract patients or those who receive laser eye surgery to improve their vision. It helps with the healing process.
Then you have progressive lenses that blend between indoor and outdoor use. You don't have to remove the social shield when you head indoors; light adjustments can help cut down on that immediate change in your eyesight when you head in from the sun, or vice versa.
For men's sunglasses, you'll also see polycarbonate lenses that come with built-in (or blended-in) UV protection, which is why a lot of high-end brands use it. Polycarbonate is a fairly good insurance measure against the damage that UV rays can cause to your eyes.
Lens Additives - Lenses don't inherently come with it, but UV protection is often a coating or an added item into the glass or plastic lens construction. These require a bit of precision to ensure that the 100% UV protection claims are fully realized, as you'll see on most sales pages and product display pages of men's sunglasses brands.
Critical for athletes, an anti-reflective coating is major to keep yourself in the game. Whether it's cycling, running, or anything in between, you don't need sunlight poking at your eyes while you're trying to stay in full form.
Then, there are the gents with kids, pets, or who are just clumsy who really benefit from scratch resistance on their shades. Even putting them in and out of a case can cause light scratches that expand over time, or become apart of a larger collective. This is a big one if you're planning a healthy budget for your sunglasses.
Last but not least, blue light reduction additives are excellent to cut down on fatigue and eye strain, especially if you work at the computer most of the day. This makes your sunglasses dual use, but also helps protect against blue light that's found in sunlight.

Sunglasses For Men FAQS
Q: Do I Need to Wear Sunglasses?
A: We're about to break down some science surrounding UV rays, which are 99% of the reason why we're going to say yes, you absolutely need to wear sunglasses. Temperatures and UV exposure have been consistently trending upward for decades, with no immediate sign of stopping. The importance of blocking UV rays are only going to increase with time.
Sunglasses help maintain a youthful appearance, especially around your eyes and the skin of your face. As we're about to discuss, some UV rays will visibly age your skin faster, which nobody wants. For style, health and your youthful appearance, sunglasses are a must.
Q: What are UV Rays?
A: According to the American Cancer Society, UV radiation is somewhere in between radio waves (low radiation) and x-ray machines (high radiation). They're a form of electromagnetic radiation, specifically in the form of ultraviolet rays. These come in three different degrees of rays:
UVA - These are the weakest among the different ultraviolet ray degrees, primarily causing your skin cells to age faster, and providing small attributions to skin cancer.
UVB - In between UVA and UVC in terms of damage, these can alter or damage your DNA by penetrating your skin. These cause sunburns, and are responsible for most forms of skin cancer.
UVC - You don't see these on product descriptions and sales pages for sunglasses, because these never reach the ground. They get trapped in the atmosphere, but there are man-made forms of UVC rays. On average, they're not the main factors that contribute to skin cancer.
To really grasp the full importance of why you need to block UV rays, these are the different ways they affect your eyes.
From Cataracts - They're not just "Things that old people get in their eyes sometimes." This is a cloud surrounding your vision, changing your depth perception and ability to properly perceive images from your eyes to your brain. These are the most common things eradicated during laser eye surgery to restore 20/20 vision. These are created in the sections of your eye that specifically perceive light.
Brings on Pterygium - While it may sound like an old flying dinosaur species, this is more commonly referred to as Surfer's Eye. Non-cancerous lesions form on and around your eyes, usually brought on by UV exposure. Painful, can be recovered from, but ultimately something you want to avoid.
Photokeratitis - More commonly known as Snow Blindness, this is usually a temporary vision impairment or loss, but in some cases, it can lead to permanent damage. Long exposure and minimal protection are the root of this.
Potential for Skin Cancer - Your eyelids are just as, if not more susceptible to UV rays and transforming them into skin cancer. Cancer around your eyes has the potentiality to actually form and transfer into your eyes.
Through Macular Degeneration - Also known as AMD, this is basically the decline in your vision that's usually attributed to old age. The older you get, the more your eyes falter, but that process can be seriously expedited or created at a young age through UV exposure.
Harmful UV rays are attributed to multiple types of cancer, including, but not limited to: melanoma, squamous cell carcinoma, general skin cancer.
UV rays also appear you to physically mature faster, meaning you may look like you're 50 when you're 45, and so on. Your immune system can become compromised, and you can experience direct retina damage.

Q: When do UV Rays Affect my Eyes?
A: UV rays can get a little complicated. To understand how they affect your eyes, first, we need to understand how to measure them. When you see "UV 400 Protection," it gets a bit confusing, because you also see "100% UV Protection." While a lot of gents brush-off that little bit of information, it actually serves a purpose.
400 refers to wavelengths with up to 400 nanometers. That's where you cross over from minor UV protection into total shield territory. If you're not wearing shades, UV rays affect your eyes the second they touch. UV is a lower form of radiation supplied by the sun, so when you think of it like that, when was the last time you heard "A little radiation won't hurt." We're willing to be that never is the answer.
Q: Which Lens Color is the Best?
A: For sports (which we'll get into in a moment), yellow is best, as it best blocks sunlight. Blue and gray work very well for the beach, reflecting the water in a glorious way. Otherwise, it's really up to you. Your lens color and opaqueness will determine your stylistic element, which really comes down to your intended use. Are you hitting the boardwalk? Driving? A social shield to look mysterious? Whatever your reason, make sure that you'll have proper protection and reflection from your lens color.
Q: Do Darker Sunglasses Provide more UV Protection than Lighter Lens Tints?
A: Short answer: no, not in the slightest. This writer is using a pair of simple blue blocker glasses to reduce eye strain, and they're 100% clear. I don't even realize that they're on my face half the time, and they have UV 400 protection (basically the best of the best). With sunglasses darker shades come down to a style choice. Nobody puts on sunglasses to amplify their eyes; they do it to mask them and create this level of mystique, to add to their style, and at just about any level of of tinting, modern-made sunglasses can fulfill their primary function.
UV rays are invisible, and don't travel through light. It isn't light that you want to get rid of, which does get affected by your shade tinting/darkness. UV rays are out there no matter what, so the underlying technology in your sunglasses are what's keeping them from burning up your retinas.
Q: Can Sunglasses for Sports Make a Difference?
A: Absolutely. First of all, you need to have the right kind of tint to reflect light. Since you know you're not going to wear sunglasses while out on the football field, these are primarily used for cycling, running, and more Olympic-style sports than contact. Think about how many instances you can run into glares of light, and what that could cause. Bike crashes, tripping and getting injured; it's a road you don't want to go down.
Having clear or simply black shades aren't going to do. The whole draw of a quality pair of sunglasses is to upkeep your swagger and reduce eye strain on sunny days, but the sun always finds little ways of poking in when you don't expect it.
The right pair of sports sunglasses will make a difference. Having specific tints, or tints at all for that matter, has been seen as the main marketing tactic for sunglasses companies, when it's actually been fully dependent on function. In truth, many pairs that you can purchase with or without tinting are only going to minorly impact the price, if at all. If you're picking these up for improved accuracy and reduced eye strain during sporting activities, you'll want a colored tint.
Q: How do I Care For my Sunglasses?
A: For one, you could invest a little bit of cash in a micro screwdriver kit. Find out if your frames and their connector are using Phillips head screws. If they are, they'll be very small. You can pick up a micro screwdriver kit on Amazon for about five or six bucks. This little kit will get tucked away inside of your desk drawer, and when you feel your sunglasses getting a touch bit loose, you'll remember it's there. Keep in mind, not all sunglasses are going to have this little adjustment spot, as it's usually more common among prescription glasses. Still, it's worth checking out.
Next, you'll need a decent lens cleaner. If your sunglasses have a coating or treatment to block against UV rays or block blue light, you'll need to upkeep their integrity. Get mild cleaners that are gentle on lenses, which will also help prevent against fibers being left behind and streaking.
Speaking of fibers, you're not going to use paper towels to clean your lenses. It's just bad practice. These little white wisps get stuck on the lenses, and where you close them up when not in use. It's very aggravating when they get trapped along that little ledge on the inside of the lenses as well. Instead, you're going to invest a little bit of money in a cleaning cloth. If you're mostly using your shades in the car, keep that cloth in the case with them.
Apart from that, it's all about protecting them from damage. Keep a sunglass case in the car, and don't leave them on countertops or dangling over your shirt's collar. Most times when someone breaks a pair of sunglasses, it's completely due to carelessness.

Q: Will a Cheap Pair of Sunglasses Protect my Eyes?
A: If the price tag is seriously low, and it's not Black Friday or a sale, then cheap sunglasses are not going to do a good job of protecting your eyes. To clarify, the price tag has no effect itself (obviously), but reflects the quality of the sunglasses. UV-blocking technology is where you come into a higher price tag, and if it's good quality (produced, not just a coating or film), then you're going to see a higher price tag to cover the costs.
On average, apparel outfitters, which include sunglass manufacturers, try to cover 2.5X the cost of their production and distribution costs. If they spend twenty dollars per pair of sunglasses to produce, package and eventually ship them, then they're going to charge around fifty dollars (or more). From a bit of basic business standpoint, we see that a ten dollar pair of sunglasses had to be made in mass volume, often not undergoing basic testing and that they're not made of quality materials. You've read it a lot on our humble site, and we'll say it again: you get what you pay for specially for the best sunglasses for men.
The best!
Gear, gadgets & stuff for men
Straight to your inbox