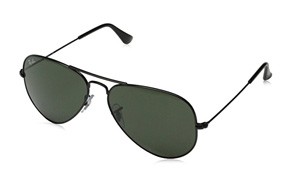 Ray-Ban Aviator Metal Shades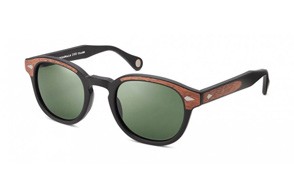 Lemtosh-Wood Shades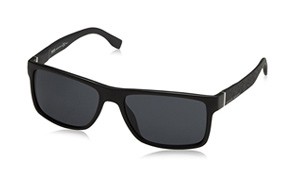 Hugo Boss Men's Sunglasses
Sunglasses for men add an element of mystery, intrigue, and allows you to stand behind a social shield. Apart from their elements of style, they aid in blocking harmful rays from the sun, are are a necessity for driving along with a stylish watch: In short: they're a basic item every man should have, though few know what to look for. Here's the breakdown on our ten best sunglasses for men and how to choose the right ones for you.
(Our Picks) Best Men's Sunglasses in 2018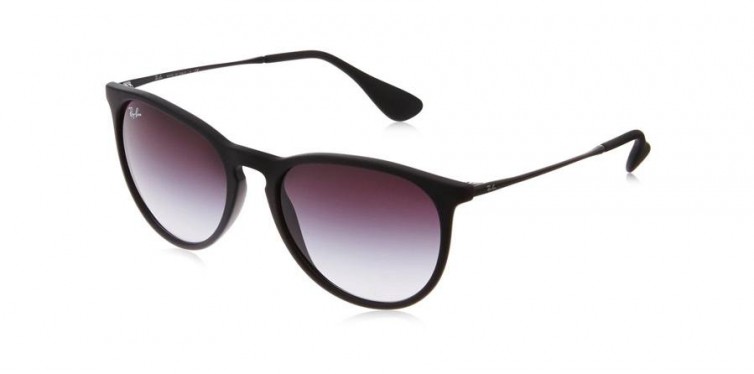 The master of durable, stylish sunglasses return to bring us the Erika Classic pair. Crafted of sturdy plastic and nylon, the standard coating gives you optimal UV protection as well as slight transition from light to dark. This geometric frame contours to your style, augmenting your appearance quite nicely.
All Ray-Ban products sold through Amazon are eligible for manufacturer's warranty; no fuss, no worries. These glasses are non-polarized (see buying guide below).
Specification:
Brand

Ray-Ban

Model

0RB4171

Weight

3.52 ounces
2. Persol Men's Sunglasses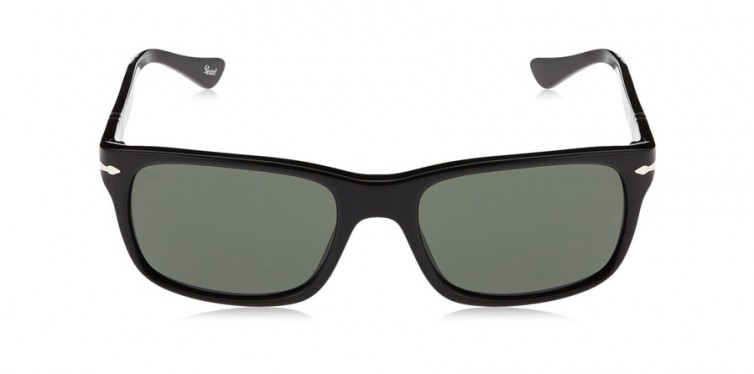 These 2" high shades offer fantastic protection from distractions, and allow you to quit sporting the "squinty face" every time you leave the house. Rectangular frames made of composite look and feel excellent, while the glass lenses make for easier cleaning than standard plastic ones.
These shades are non-polarized, come with attention to detail along the side of the frame, and include glass lenses. Nothing is worse than wiping smudges off of plastic lenses. Available in 55mm and 58mm, depending on your size.
Specification:
Brand

Persol

Model

3048

Weight

8.8 ounces
3. Tom Ford Henry Sunglasses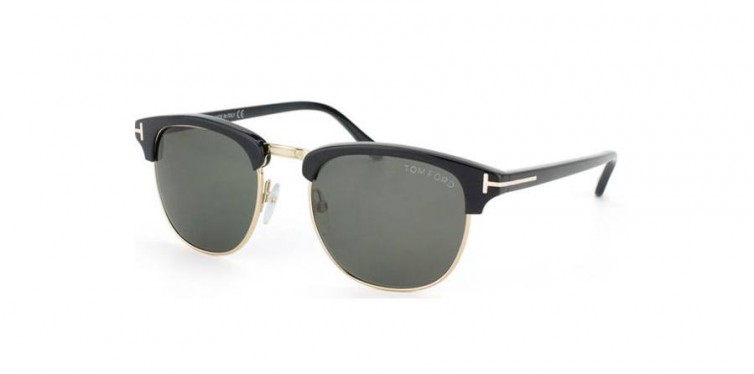 These half-rim, aviator style sunglasses promise to always be in-stock and ready to get to your door, but it's more than availability – Tom Ford Henry sunglasses define that classic American summer look, while holding fantastic, unrivaled quality. Plastic rims and a precise nose guard pieces make this a comfortable, durable pair.
You get a one-year warranty straight from the manufacturer, though you won't need it – drop them, forget that they're in your pocket, or anything else, and these will hold up.
Specification:
Brand

Tom Ford

Model

FT0248
4. Hugo Boss Men's Sunglasses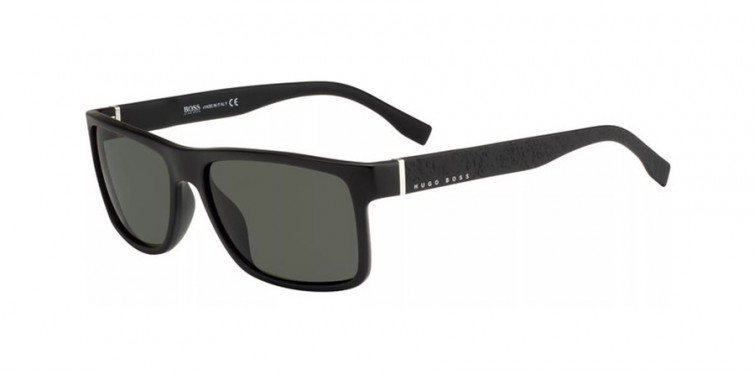 The definition of classic shades – this durable pair includes 100% UV protection, as well as a storage and carry case. Plastic lenses, embedded in your plastic frame are more durable than glass. Minor drops and scuffing won't affect your vision, or the aesthetic quality.
These rectangular shades are non-polarized and include fantastic craftsmanship on either side, delivering function with a unique stylistic twist.
Specification:
Brand

Hugo Boss

Model

B0919s

Weight

5 ounces
5. Ray-Ban Men's Justin Sunglasses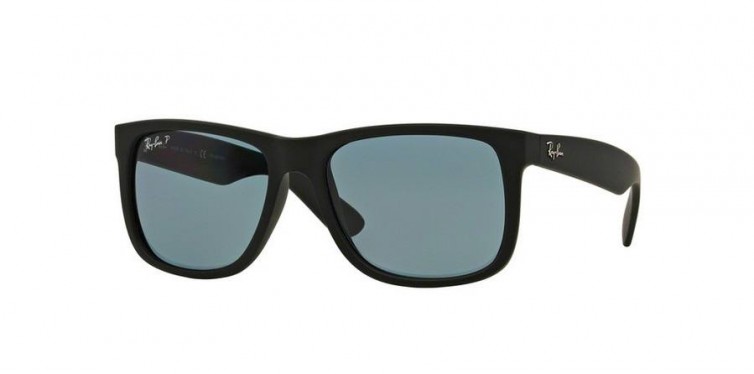 Ray-Ban makes some of the most visually stunning sunglasses on Earth, and their Justin set is a testament to that fact. Sporting the Ray-Ban logo on either side, these shades come with 100% UV coating on plastic lenses, housed in a plastic frame. These do come polarized, so avoiding glare and distractions will be especially simple.
These shades are available in Dark Blue Polar and Polar Grey Gradient, giving you choice over your entire design. This set comes in 55mm diameter.
Specification:
Brand

Ray-Ban

Model

0RB4165

Weight

4.8 ounces
6. Ray-Ban Aviator Metal Shades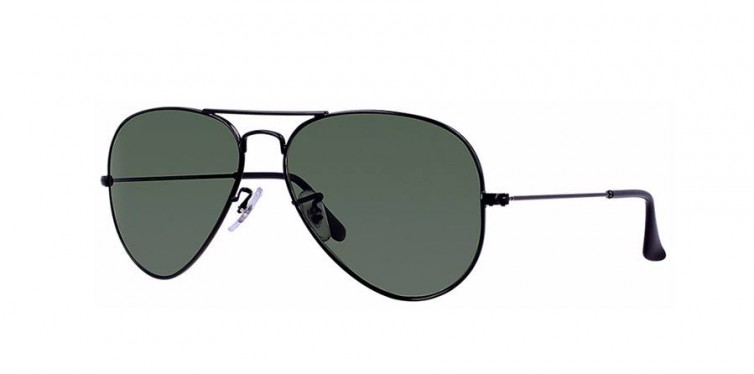 If plastic frames just don't do it for you, Ray-Ban has the solution. Metal frames with polarized crystal lenses – you just can't get better than that in terms of quality. Ray-Ban's attention to detail showcases itself beautifully in these shades, from the bridge guards all the way to the hinges.
These shades are available in over a dozen different tints and frame colors, giving you a complete handle on your sense of style. There's a look for everyone, available in six different sizes. If you thought you couldn't get a perfect solution to your sunglass hunt, you've just stumbled upon the X that marks the spot.
Specification:
Brand

Ray-Ban

Model

RB3025

Weight

5 ounces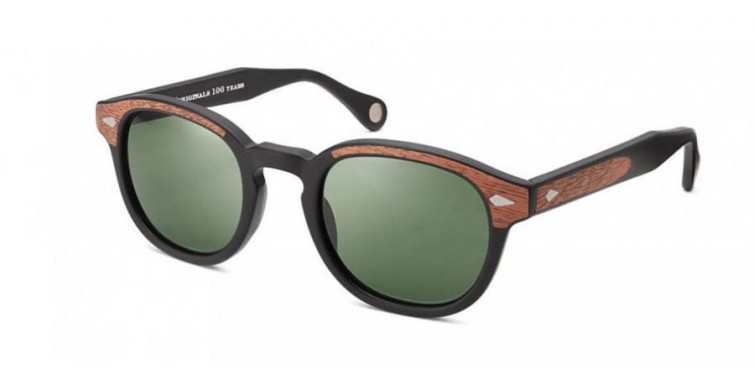 Ranking 5/5 on their boldness scale, these shades dare to impress and won't stand for anything less. These shades come in two different sizes, sporting the Moscot signature wood look to separate you from the crowd.
Experience the ultra-durable craftsmanship; pay close attention to the strength of the hinges, comfort design of the frame, and built-in bridge guards (so you won't have annoying little plastic pieces falling off). These sunglasses fall inlign with your goals – they're ready for anything.
8. Warby Parker Eastman Shades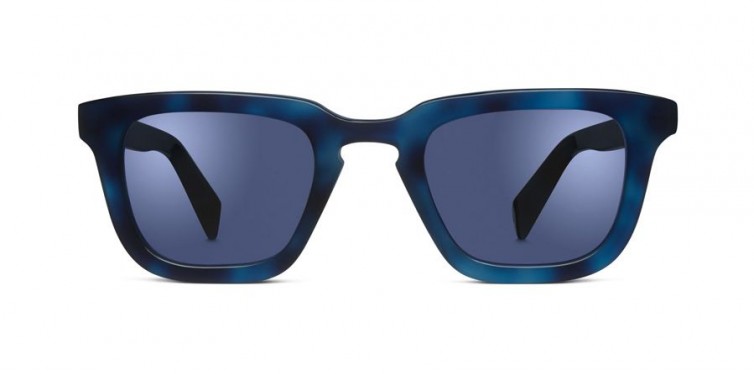 Available in Belize Blue or Cognac Matte, you'll be riding in style (while keeping some cash in your pocket). Warby Parker brings us a pair of shades to get truly excited about. Offering 100% UV protection and a flash-reflective coating on your side of the lenses, as well as anti-scratch coating, you get optimal durability without hemorrhaging money.
They're so convinced that you're going to love their glasses, they offer free shipping and free returns for the first thirty days, and offer a one-year warranty solely on the scratch-resistance coating. Your shades get scratched, and all you have to do is mail it back to receive a new pair.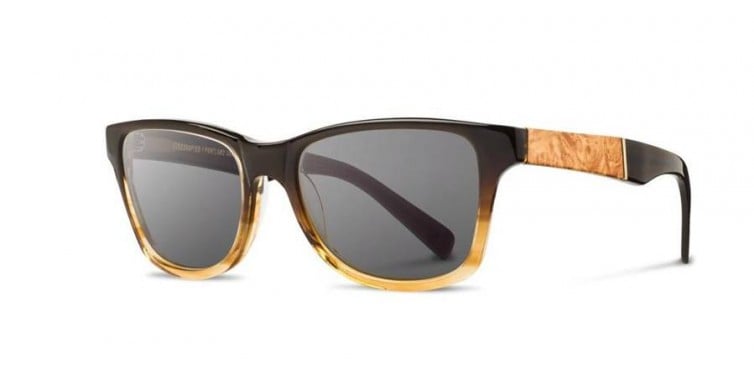 Designed by Shwood, the Canby issue of their trend-setting sunglasses brings clarity and durability without compromising on style. Italian acetate/wood make up the frames, while your lenses offer 100% UV protection in every scenario.
One unique attribute to the Canby pair is the custom frame. You get a blend between traditional geometric sunglasses and aviator shades, giving you a style that you can be certain nobody else is going to have.
Specification:
Brand

Nordstrom

Model

806243
10. Ray-Ban Caravan Sunglasses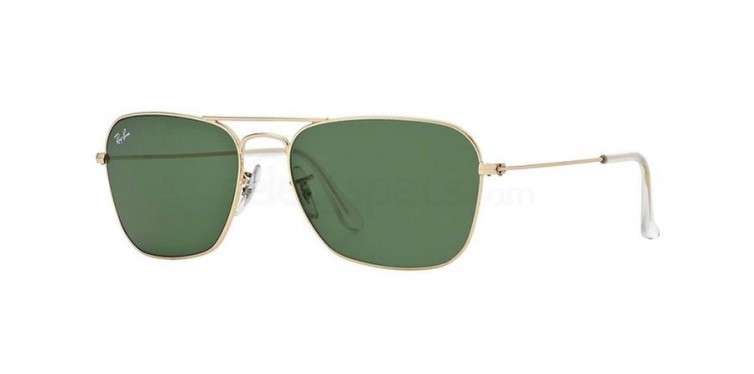 These metal-frame, US-made shades are the perfect solution to your style choice and necessity for reliable, beautiful sunglasses. With synthetic, non-polarized lenses and a 100% UV400 protection coating, you get every ounce of durability that you need, while capitalizing on one of the most trusted brands in sunglasses today.
Ray-Ban understands that it's not just about function – you have to feel good in these shades, which is why they offer five different, unique designs within their comfortable, striking aviator style shades.
Specification:
Brand

Ray-Ban

Model

RB3136

Weight

4 ounces
11. Persol – Typewriter Edition Shades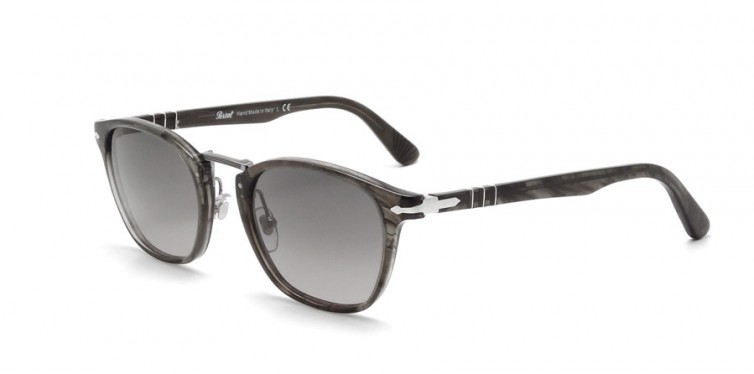 If you're a fan of Persol shades (and who isn't?) then you've probably been waiting for them to come up with a unique, non-linear design. The wait is over: one look at these, and you'll fall in love (with the striped grey version as opposed to the striped brown version).
Not only do you get one of the biggest names in the industry, you get to choose between two different sizes, and reap the benefits of a 100% UV blocking coating. Lightweight and ready to compliment your style.
Specification:
Brand

Persol

Model

PO 3108S
Sunglasses for Men Buyers' Questions
Do Dark Lenses Block UV Rays?
UV protection actually has nothing to do with the dark pitch of the shades themselves. Your UV protection is based on the material of the glasses, unrelated to the tint of the lenses themselves.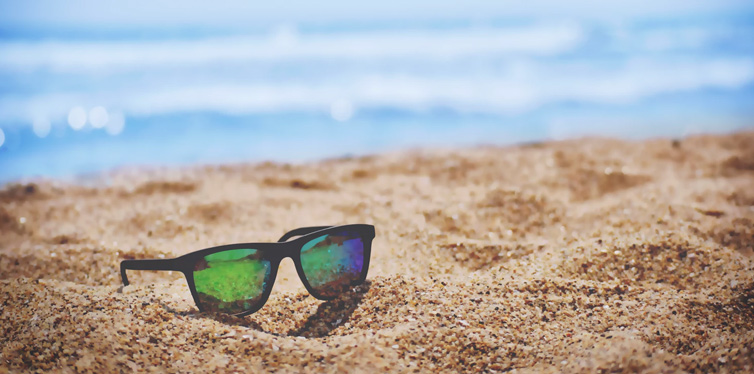 What Are the Risks of UV Rays?
There are two types of UV rays; let's break them down.
UVA - These rays penetrate your skin and give you allergic reactions, rashes, and cause severe damage to your cells.
UVB - These rays are associated with "tanning," which is actually damaging to your skin. When you go to the beach, your tan is actually bad for you. These are also the rays that attribute to sunburns.
We've covered the two types of harmful rays, but what do they do to you? Harmful UV rays are attributed to multiple types of cancer, including, but not limited to: melanoma, squamous cell carcinoma, general skin cancer.
UV rays also appear you to physically mature faster, meaning you may look like you're 50 when you're 45, and so on. Your immune system can become compromised, and you can experience direct retina damage.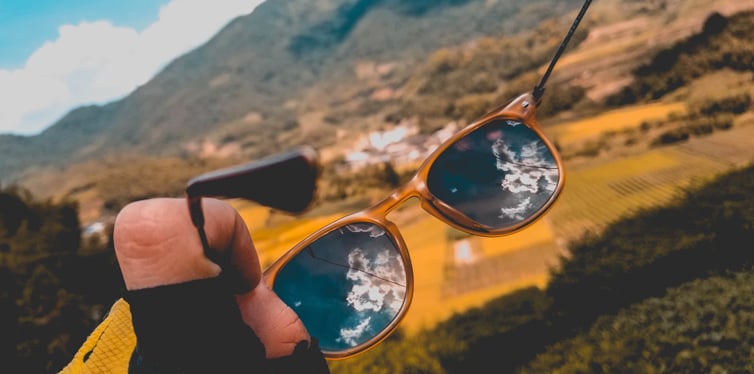 Men's Sunglasses Buying Guide
Sunglasses appear to be a pretty basic concept: you look at them, if you like them, you tend to buy them. There are a few factors that should alter your sunglasses purchase, including UV protection ratings, shape, and whether to side with polarized lenses or not.
UV Resistance - You want to look for sunglasses for men that offer at least 99.9% resistance of UVA and UVB rays. These give you optimal protection from the sun's harmful rays, allowing you to spend time in the sun without worrying about retina damage, especially if you're hiking.
Polarized  - This is a nifty little feature that helps immensely. Sunglasses are meant to block out sunlight from distracting you, blinding you, and to protect you from harmful rays. Polarized sunglasses reduce or eliminate glare, so you're not creating a reflection off of your glasses, and refracting that light onto something else. These are a lifesaver when you're driving, because refracted light that hits your sideview mirror can be dangerous.
Frame Shape  - This is what separates men's sunglasses from women's. Men are typically best suited to sharp, square-shaped glasses. With sunglass lenses, where they need to cover more of your eyes, it's tricky to find the right frame. You need protection, while retaining a masculine appearance.
There are no gender labels on sunglasses, but when you look at them, you're able to easily depict a difference. Smaller frames, single-line studs between them, and bold, even colors help maintain a masculine appearance.