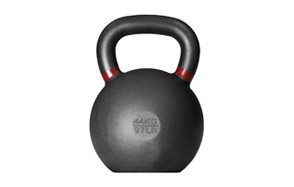 Rep Kettlebells 1kg-2.2lbs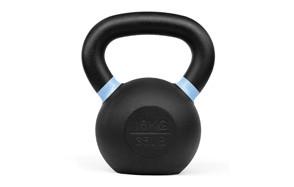 Yes4All Powder Coated Kettlebells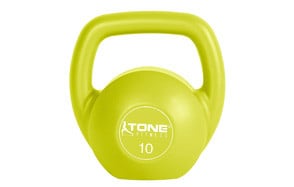 Tone Fitness Vinyl Coated Cement Filled Kettlebell Weight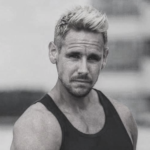 Kettlebell training can be an excellent way to boost your strength considerably, conditioning as well as cardio fitness and just like an adjustable dumbbell, they don't take up a lot of space, so they are the perfect piece of equipment for a home workout too. It's best just to start out with the one and progress from there. You don't need to go all out and buy an entire set in varying weights right from the get-go. As with all things exercise related, start out with a sensible and measured approach and you can build from there as and when your body tells you it's time to go heavier. Right now the most important thing is to start incorporating from kettlebell work into your current training programme to fast track those fitness results. Choosing the right kettlebell for you though can be a bit daunting, and you don't want to splash the cash on something that's just not suitable weight wise for the results you are looking to achieve. As little as ten years ago your options were reasonably limited when it came to purchasing kettlebells, but these days, plenty of companies do their own versions. So let's take a look today at some of the Best Kettle Bells which will you swinging your way quickly to that honed and toned physique you've been struggling to acquire up till now.
The Best Kettlebell
Kettlebell Buying Guide & FAQs
Kettlebell Sizing
Kettlebells come in various sizes just as dumbbells do so there's no need on day one to purchase an entire set. While you do of course want to accommodate for progression, you can work with one kettlebell or double up with two of the same weight for various lower body versus upper body exercises before advancing to heavier weights. Your body will quickly tell you when it's time to up the ante!
As a general rule of thumb, if you are a novice to using kettlebell's and about to get started out, then the following weights are recommended to get you into the swing of things so to speak! Remember that the action of using a kettlebell is far more dynamic and creates a lot more velocity and movement than working with static dumbbells so even as a slighter framed woman, you'd be surprised at what you can manage to start with versus when you first started out lifting weights.
Men should go for around the 16kg mark and women should go for half that weight at about 8kg.
If you do know that you are committed and will want to incorporate kettlebell training into your programme long term then a set of three is a good option so that you have on-going progression and regression if you ever need it too. You might find that there are offers available too from certain brands for buying multiple kettlebells. A good recommendation then would be:
Men – 16kg, 18kg, 20kg
Women – 8kg, 10kg, 12kg
The other important feature to look out for is the handle. You want the handle to be comfortable and easy to grip but not to slip or to cause friction or irritation. Make sure that the seams are smooth as even if you are wearing weight training gloves, uneven handle edges can be a pain and will hinder your enjoyment which will affect your performance. Check the size of the handle relative to the size and weight of your kettlebell too. You need to be able to comfortably hold the handle with your wrist in a safe and straight position. Decent kettlebells should feature handle diameters of about 30-31mm going up to around 38mm for the heavier bells. A good uniform handle size, regardless of the weight, is about 33mm so check these details before investing.

Benefits of Kettlebell Training
There is a heap of benefits that come with kettlebell training which is why they've risen in popularity in gyms globally as well as in home setups. Firstly, they help to torch fat and burn calories in a big way. Depending upon your body shape and size and the effort you are putting in, you should be able to blast up to 20 calories a minute which is the equivalent of the rate you'd be burning if you were fit enough to run a 6-minute mile! They also are fantastic for increasing your range of motion, enabling you to move more freely in different angles and planes of motion. This means that your chances of injury are minimized. Kettlebells can really help with joint flexibility and general health.
Best of all, kettlebells deliver the complete package, and by that, we mean that they improve fitness, strength as well as flexibility. You are working on your conditioning, your cardio and your stamina with just the one dynamic action. It's a ballistic and totally effective way of exercising that sees results in record time. They also require functional movement, the kind that replicates what your body carries out on an everyday basis so again, this makes them highly practical and hugely popular. The unique shape and design of kettlebell also affect their center of gravity so in order to really complete the exercises correctly you are absolutely required to engage your core and your glutes in stabilizing your body. All of that has substantial health benefits in creating a stronger and injury free body. A strong core helps fight back pain too.
Because you are involved in mostly dynamic swinging actions, kettlebell training also requires you to be very mindful of what your body is doing. How it's positioned and moving which in itself means you are working out more purposefully and more safely too. While we have mentioned progression and increasing your weights and also doubling up for some exercises, the beauty of starting out with kettlebell training is that you really only do need the one, so it's a small investment overall. For most other types of weighted exercises, you really do need to work out with pairs, for example, dumbbells in each hand or plates either end of a barbell.
Overwhelmingly though, the single most significant benefit of kettlebell training is that it is FUN and after all, that's what it is all about. Find something you love, switch things up a bit and you just know that you are going to see, feel and experience results.

Essential Tips When Training with Kettlebells
Perhaps one of the biggest concerns that people have when started out kettlebell training is hot to ensure they do it safely without risk of unwanted injury. There's no point steering away from the truth if you do perform your exercises incorrectly you could end up putting unnecessary strain on your lower back and shoulder and perhaps also your hips and knees as there are the most vulnerable areas. The great news though is that by following a few essential tips, you can perfect your kettlebell form and have lots of fun safely working out.
One of the most important tips we can offer is to be confident, self-assured and to adopt an athletic stance. Don't be tempted to stand with your legs too far apart thinking that this will create a more solid base as it will in fact put more strain on your lower back so get into a proper stance with your feet about hip width apart and make sure you start out with a sensible weight.
The trick is to build up your strength and endurance so don't go too heavy to start, especially while you are still honing your technique. You want to be able to safely and fluidly operate the kettlebell with a full range of motion. Unlike with bodybuilding and weight training where you are encouraged to do reps to fatigue, with kettlebell training its more preferable to stop just at the point you are getting tired and not to push yourself beyond that limit into a zone where injuries could happen.
Always ensure that your core is engaged correctly. A relaxed core will be a disaster as your break will take the strain instead so really focus hard on engaging all of your core muscles and ensure that you are standing correctly. It may seem a little strange at first but you actually really need to use your hips with kettlebell workouts. So engage that core, lift with your hips and ensure that your spine is a nice neutral position which again will significantly help to minimize unwanted injuries.
Make sure too that you have enough room and have assessed the space available to you before you start thrusting and swinging only to find out that you can't get your arms out straight because there's just not enough space. It also should go without saying but make sure that you have the right shoes on too. Your regular running shoes are not the best choice as they will elevate your heels off the ground which is not a good position for kettlebell workouts. Ideally, you want your feet as flat as possible so go for a flat soled weightlifting shoe or even consider going barefoot. Just be careful not to drop that 16kg kettlebell on your little toe! Finally, personal preference but one that we always recommend, get yourself a pair of gloves. These will give you a better grip and stop the kettlebell from potentially slipping out of your hand, and you got it, landing on that toe we just mentioned!

Kettlebell FAQs
Q: What are kettlebells?
A: Although kettlebells can be made of different materials and coatings, generally speaking, a kettlebell I usually a cast iron ball shape with a handle on the top that you can carry, swing and grip. Think of a cannonball with a handle and you should get the right kind of picture! This unique design, as distinct to a dumbbell, means that the weight is not evenly distributed and this delivers instability, creating counterbalance and the need to really focus on your core while training with this piece of equipment. They range in weight, are compact in design and also portable too.
Q: Do I need to train with Kettlebells?
A: We highly recommend, as do my professional PT's and athletes, that you do incorporate kettlebell training into your on-going fitness programme. Training with kettlebells has so many benefits to the body that we will go on to discuss, but the key advantages of training with kettlebells is that they very effectively combine muscle toning, with fat loss, muscular endurance, and cardiorespiratory conditioning. So pretty much all your fitness boxes kicked! Training with kettlebells will increase your strength and power, increase lean muscle mass, improve your body's flexibility and also help to reduce stress, increase your personal confidence and just make you keel all round a happier person! Do you need any more reasons?
Q: How will using Kettlebells effect my body?
A: The increased range of motion required to work out with kettlebells will help to improve your flexibility while at the same time improving the strength of all your deep stabilizing muscles. Incorporating some kettlebell based exercise into your workouts is seriously going to affect your body in nothing but good ways. We're talking
Fast track fat loss results
Significant increases in your endurance
Muscular strength and definition without bulk
Increased core stability and a stronger back
Deliver a full body total conditioning workout
Increase body flexibility and balance
Q: Which muscles do kettlebells work?
A: Kettlebells don't just isolate one muscle or even one set of muscles, they really do target your whole posterior chain which is the network of muscles that extend all the way up the backside of your body from your calves to your hamstrings, buttocks and into your lower back. They require your hips and legs to generate the force and momentum of the swing while your entire core including your abs, back, and shoulder girdle are called upon to stabilize your body and control your balance and posture. Basically, pretty much everything! That's why they are so darned effective!

Q: Will I lose weight doing kettlebells?
A: The great news here is that yes, you will definitely lose weight, body fat and increase muscle mass by working out with kettlebells. The kettlebell is ideal for weight loss as its low impact and can really help to torch the fat and accelerate your results and gains. You'll build solid lean muscle mass and strength while at the same time giving your body a proper cardiovascular workout. Imagine you were sprinting with weights? Well, that's the kind of effect you are getting when you swing that bell! There's little wonder then than kettlebell training is loved by so many and seen as a bit of a 1-stop-shop for increasing your fat loss results and delivering definition.
Q: How many times a week should I use kettlebells?
A: How many times you incorporate kettlebells into your training really depends upon the intensity and frequency generally of your workouts and what other physical activity you are doing your kettlebell programme in conjunction with. A good aim is to go for 3 sessions or up to 5 if you really want to see quick and dramatic results. As always though when undertaking a new regime, check first with a physician or a professional and start out slowly, building up your session as you build your confidence, technique, and your strength.