Best Lacrosse Balls In 2021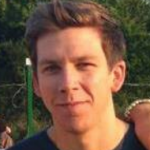 This product guide was written by Jordan Carter
Published
January 17, 2020
Support us! GearHungry may earn a small commission from affiliate links in this article.
Learn more
Are you looking for the best lacrosse balls on the internet? If the answer's yes, this is the article for you. We've researched the best game balls, training balls, and multipacks to suit every lacrosse player. Lacrosse balls are also used for self-massaging, so we've considered that as well. Here's our list of the best lacrosse balls.
The Best Lacrosse Ball
Lacrosse Ball Buying Guide
Features To Look For In Lacrosse Balls
Material - Game balls are made from rubber. Practice balls are made from a softer material but are just as durable.
Dimensions - An adult lacrosse ball should measure between 7¾- and 8-inches.
Weight - The weight of the ball can vary depending on its use. An adult game ball should weigh between 5- and 5¼ -ounces. You can buy heavier balls for training, which allows players to improve their skills.

Types Of Lacrosse Balls
Game Balls - A few different balls are used for lacrosse balls. The size and color can change, dependent on the age and gender of the players. However, game balls should all be made of rubber and be hard to the touch. They are roughly the size of a tennis ball and should have 'Meets NOCSAE Standards' written somewhere on the ball.
Training Balls - Training balls are softer and made from a different material. They are the same size as game balls but you can buy weighted balls that are heavier. This allows players to work on strength, shot speed, and ball handling.
The best!
Gear, gadgets & stuff for men
Straight to your inbox