Last updated:
08 Jan 2021
10 Best Pre-Workout Formulas (Review) in 2021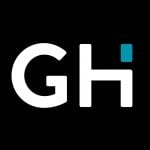 This product guide was written by GearHungry Staff
Flavored and non-fragrant, bulk-up and budget-friendly, nutritious and ambitious, pre-workout formulas are your number one source of optimal power before your workout. You want to get the most out of each workout, build muscle, and upkeep your energy throughout the entire day. Life isn't getting any easier, so having the ultimate defense against fatigue during your workout is critical. We've weeded through the fluff and filler products to bring you ten best pre-workout formulas that are proven to work wonders.
The Best Pre-Workout Formula
What to Consider When Purchasing Pre-Workout Formulas
Truth is, there's not a lot to pre-workout formulas. There's a ton of review "best pre-workout" articles online that make these seem far more complicated than they actually are: identify the ingredients, understand what they do to your body, and contour the right formula to your workout style. If you're walking into this blindly, looking for some direction and information, we're about to tell you everything you need to know, and spoiler: you don't need a doctorate to pick the right mix for you.

Ingredients - It's the most important aspect: we'll break down ingredients on each individual product, and discuss their main benefits. Each core ingredient has specific attributes to offer to your workout and post-workout energy levels, while some ingredients will merely be coloring, flavoring, and non-active ingredients to bind the effects.
Number of Servings - This is where value comes into play. If you're going to dedicate yourself to one specific formula that works for you, you're going to look at it in servings per year, and rack up a total cost. High servings, low cost: that's where we want to hit.
Price - This ties into the number of servings. We recommend getting the best results by breaking down each individual serving per price. For some formulas, you'll know you're only spending $0.17 per serving, and get X benefits. On the other hand, at $0.21 per serving, you get X benefits from another. Price and servings are a factor, but not an end-all.
Light-Preventative Packaging - Remember when we were told to "Go get some sun, it's good for you," and all that? Well, turns out, it does a lot of harm. If you put your formula package up on the windowsill and let the sun get to it, even for just four or more hours, you're going to damage everything sitting inside. Light-prevention packaging is nice, but so long as you keep this in the cabinet and nice and sealed, it doesn't have to be a make-or-break kind of thing.
Pre-Workout Formulas FAQS
Q: What is a Pre-Workout Formula, and do You Need The Best Pre-Workout?
A: Pre-workout formulas blend specific vitamins and minerals together, giving you a boost for your workout, and helping you retain energy afterwards. Many of these claim to give you a better, more focused workout experienced, though that's only true on some occasions: a powder that drastically increases focus would run for a lot more, you know?
These usually contain B vitamins, as well as caffeine, to dilate your blood vessels and give you a boost to serotonin production, which many B vitamins are able to help with. Serotonin makes you happy, caffeine keeps you alert, happiness leads to being "in the zone," and boom, you have a formula for success.
These come with flavorings and light added colors, and we'll tell you right now, these are technically unnecessary product. You're going to see these in just about every single formula on the market; it's basically unavoidable. Don't let flavorings be your downfall, because you're going to severely limit the number of formulas you'll be able to have, and drive up the cost to astronomical heights.
As for if you need it, the answer is a hard yes. You can achieve a sexy six pack, bulk-up on leg day, and improve your overall fat burn, but keep in mind that pre-workout formulas are not fat-burning supplements, or anything of the sort. They help maintain your energy, so you're not going to crap out on the next gym day, and you're not going to be wrecked for the rest of the day.
They're all about boosting performance, but keep in mind, nothing, and I repeat, nothing is a miracle supplement to do the work for you. Proper vitamins, micros and macros in your diet, accompanied by a solid workout regimen, are what's going to make the different you see in your body. Pre-workouts are going to help upkeep energy, and in some cases, prevent critical vitamin loss that can occur from working out too hard.
Q: How Long Before a Workout Should You Take Pre-Workout Formula?
A: Each container is going to have a different opinion/instruction on this. It all depends on the mixture, but for the most part, this is fairly easy on the stomach, and takes a normal time of thirty minutes to a full hour to really hit your bloodstream in full form.
You want it to achieve peak levels, giving you the most bang for your buck, and the most energy to walk away with from your workout. If you take it on your way into the gym, you're not utilizing all of its potential. You're essentially wasting most of the reason for taking these pre-workout formulas in the first place, because they kick in towards the end of your workout session. Then, you're left with all this energy, which is going to quickly burn off, and leave you feeling sluggish. You're supposed to use this energy burst to hustle harder in the gym.
Q: Should You Eat Something Along With Your Pre-Workout Formula?
A: Absolutely. These are going to contain high levels of vitamins that aren't going to be absorbed into your bloodstream properly, unless it's able to piggyback on foods you've already consumed. You should eat about ten minutes before taking your pre-workout formula.
The number one thing with any multivitamin, pre-workout formula, or supplement of any kind, is that you're not going to absorb 100% of the ingredients. It's impossible; there's too much scientific irregularities to pinpoint the exact percentage that you'll actually retain, and convert into energy. What we can do, is take science-backed methods, and utilize them to reduce the percentage of vitamins and minerals that end up in our waste.
Acid in your stomach breaks down food, vitamins, minerals, the whole lot of them. Through this process, it determines what's going to make it into your bloodstream, what's going to just be waste, and works everything out. When your pre-workout formula rides on the back of vitamin and nutrient-packed foods, your body is identifying them as food and energy, and that helps you retain more.
Q: Should You Take a Pre-Workout Formula on Non-Training Days?
A: It's not recommended, no. You're either going to feel a buzz for an hour and then a crash (even in no-carb, no-sugar mixes), which isn't going to help your day. You're taking a load off, you're off work perhaps, and you just want to have a good day. Making yourself feel sluggish isn't going to help.
Because of the high concentrates of specific vitamins, you get energy thrown into your body quickly, it gets absorbed, used, and you're still retaining your meal and supplement benefits, you did your cardio, you did your resistance training, but you still have the energy to keep going throughout the day without feeling exhausted.
Q: Should You Use Pre-Work Formulas if You Are Taking Post-Workout Supplements?
A: This is where it gets tricky, because we can't be certain what you're taking for post-workout supplements, and as a result, we can't recommend any specific action. With that being said, you should know this:
Your body used the best pre-workout formula to get through the exercise, distribute energy, and keep you moving. Post-workout supplements work entirely differently. When you elevate your body temperature after a workout, you need four hours to return to your standard 98.6 degrees. This higher internal temperature can be hostile towards the food from breakfast that's still being digested and absorbed, which is why we always look for fast, packed foods to enjoy after a good workout.
So the pre-workout formula is really only there for energy reasons, whereas the supplements are helping to absorb nutrients from your pre-workout meal, your post-workout protein, and also works to produce and maintain healthy levels of amino acids in the gut. Amino acids work to extract nutrients from your stomach acid, and the whole cycle comes full circle.

Q: Are Pre-Workout Formulas Dangerous?
A: Like any concentrated formula, yes, they can be, but before that freaks you out, let's explain. A lot of these products are going to contain protein-packed and muscle-building creatine (which works better after a workout, mind you). So our #1 product contains creatine and 2.5g of it. That amount isn't dangerous. Hell, if you have five servings in eight hours, it's still not dangerous.
For a male, every six pounds of body weight you have, you can take up to one gram of creatine per twenty-four hour period. For example, a 150-pound guy can drink 25g of creatine a day before it's going to start doing anything negative to your body. After a certain amount, you can cause liver and kidney damage.
Everything in these pre-workout formulas has a potential volatility rating. Then again, so does everything else we eat. You know if you have too much coffee, your heart rate is going to spike to a dangerous level. You know that if you have too many calories, it's going to have the negative effect of putting on weight. Apply that basic common sense to these products, and you'll be beyond fine, and far beneath the threshold for any danger.
The best!
Gear, gadgets & stuff for men
Straight to your inbox