Best Wireless Earbuds for 2022: Amateur to Audiophile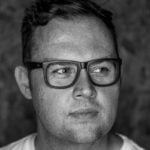 This product guide was written by Chris Worden
Last Updated
January 12, 2021
Chris Worden
Born and raised in Idaho, Chris's sensibilities are a small town, while his life experiences are anything but. He's had the chance to travel the globe with a camera in hand documenting action sports and cultural movements for over 15 years. His love of motorcycles, photography, adventure, and the outdoors has lent itself to a career telling stories and he wouldn't trade that for anything. Chris now resides in a small ski town in central Idaho and when he's not grinding away at his day job, he's feverishly penning articles at night about the products and playgrounds he loves.
GearHungry may earn a small commission from affiliate links in this article.
Learn more
It is hard to believe that wireless earbuds are less-than-6-year-old-phenomenon. These days, you can't throw a rock in a crowded city without hitting someone in the face with a pair of these things in their ears, and they won't hear you say "look out" because the best wireless earbuds have incredible noise cancellation. Sorry friend, it might be time to allow some of the natural worlds back into your eardrums. Have you heard of transparency mode?
True wireless earbuds come in many shapes and sizes, from the ubiquitous white Apple wireless earbuds to the lesser-known but capable Samsung wireless earbuds. A pair of good wireless earbuds can make a day at the office that much more tolerable.
The best Bluetooth earbuds come down to just a handful of options, but there's a ton of top-rated wireless earbuds out there that we've sifted through to help you make an educated buying decision. So sit back, relax, and put some tunes on through those wired headphones of yours and review our list of best wireless earbuds and then pull out your credit card and take the leap into wireless freedom. Enjoy!
The Best Wireless Earbuds
Apple AirPods Pro Wireless Earbuds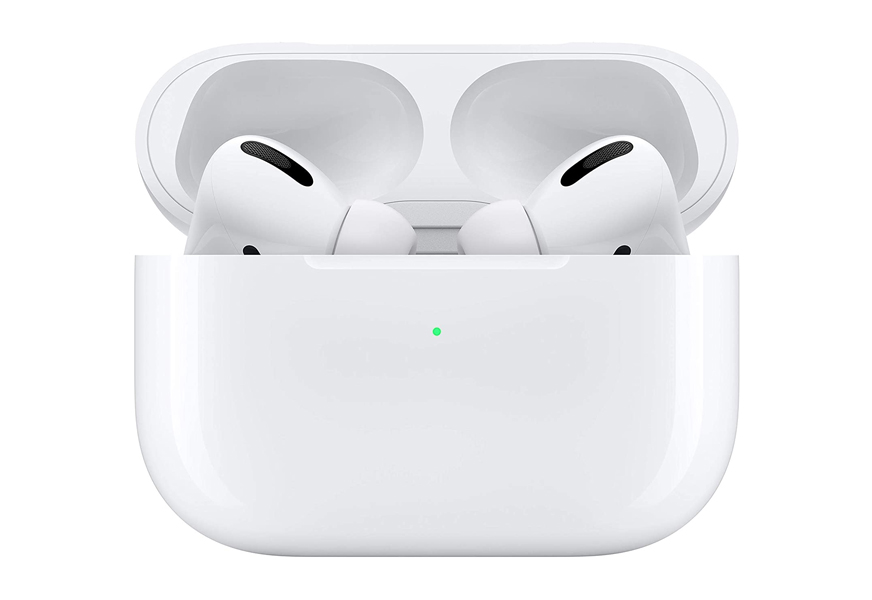 The Apple AirPods Pro Wireless Earbuds are the gold standard for the consumer earbuds market. These sleek little speakers are incredibly lightweight, have industry-leading noise cancellation, and seamlessly integrate with your Apple devices.
The only downside to the Apple Airpods lineup is that they are not compatible with non-Apple products. So if you're looking for wireless earbuds for Android, for instance, you're out of luck. But the good news is we have plenty of other options picked out for you! Be sure to pick some quality Airpod accessories from our list, as well.
Key Features:
Superb noise cancellation
Transparency mode for hearing your surroundings
Three ear tips included
Wireless Qi charging capable
Hey Siri!
Specification:
Brand

Apple

Model

MWP22AM/A

Weight

1.6 ounces
DuoTen Waterproof Wireless Earbuds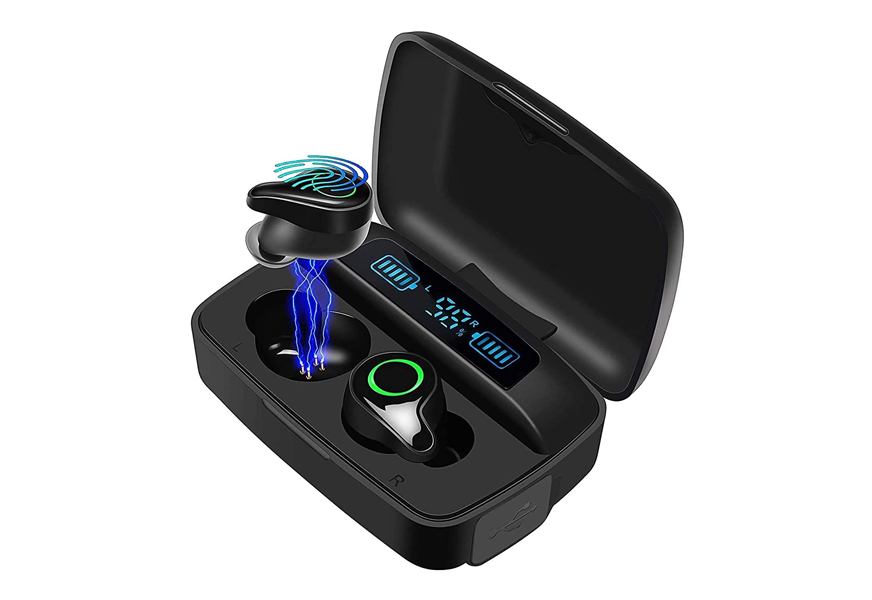 DuoTen has combined two things you need in your mobile lifestyle: wireless earbuds and a portable power pack. The DuoTen Waterproof Wireless Earbuds are the perfect fit for someone looking to do it all with their earbuds. IPX7 Water-resistant rating means these can easily withstand some time in a heavy downpour. The carrying case doubles as a power pack, allowing USB to charge out of the port on the right-hand side.
The carrying case contains enough juice when fully charged to keep their earbuds running for 156 hours – whoa! So if you need something for the long haul, these should do the trick. For all active men out there, we have prepared a list of the top running earphones on the market. Don't miss them.
Key Features:
Earbud case doubles as a portable power bank
IPX7 water resistance
Touch button control
LED indicator lights
Specification:
Brand

DuoTen

Model

F9

Weight

3.21 ounces
Sony Extra Bass True Wireless Earbuds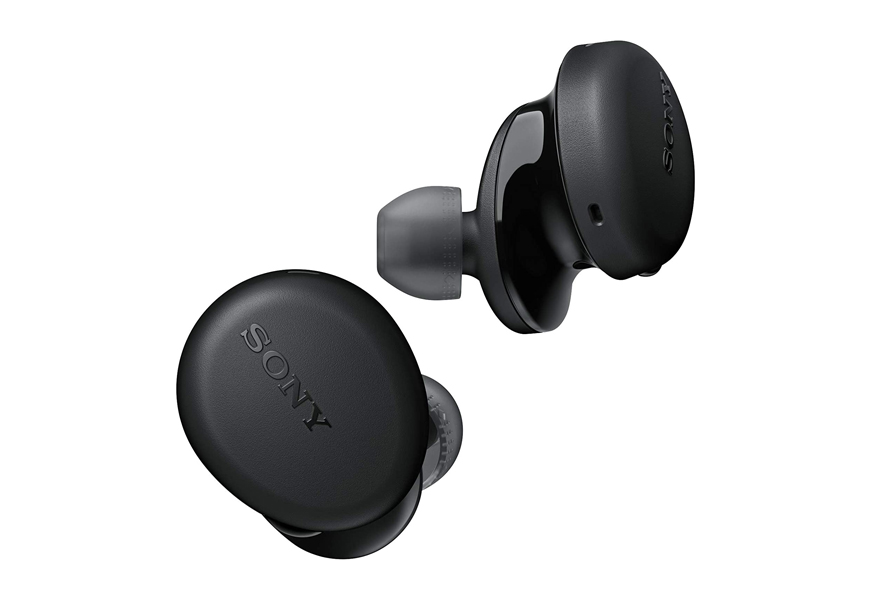 Sony has been a leader in entertainment technology for decades, so you can be certain that they've put a lot of work into creating a great pair of earbuds. The Sony Extra Bass True Wireless Earbuds feature a slightly larger form factor, but this allows for up to 9 hours of runtime on fully charged batteries. These earbuds are rated at IPX4, which by our standards is the bare minimum for water resistance, but will allow you to work out in them and encounter some rain. Two-color options are available from Sony for these earbuds, and both feature an extra bass driver to really punch up your tunes! They make an ideal gift for audiophiles.
Key Features:
Up to 9 hours of battery life
IPX4 water resistance
Extra bass drivers
Two color options
Specification:
Brand

Sony

Model

WFXB700/B

Weight

1.6 ounces
Samsung Galaxy True Wireless Earbuds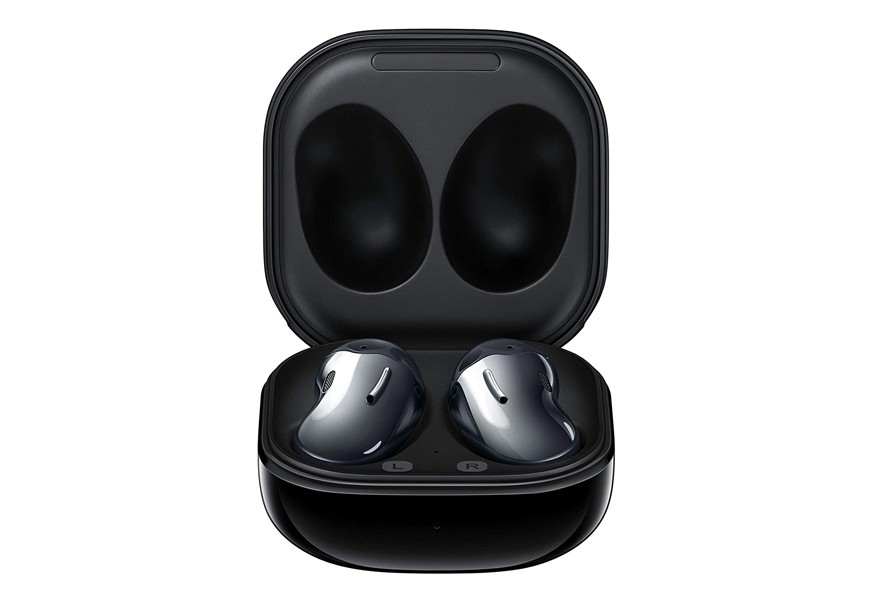 Samsung's Galaxy line of mobile technology has grown from beyond their phones, and now they're offering a pair of Truly Wireless Earbuds. These bean-shaped buds are available in four different colors and come finely tuned by AKG, a sound technology leader. Active noise cancellation can be turned on or off through an app on your phone, and if you're an Apple user, fear not: these will pair with your iPhone.
The sound of Samsung Galaxy True Wireless Earbuds is said by reviewers to be spacious as if you're sitting in a concert hall. When you need a little assistance, the Galaxy Buds offer voice control so you can remain hands-free. Here are some of the most popular noise-canceling headphones on the market, too. Be sure to browse them.
Key Features:
Four color options
Sound by world-famous AKG Harman
Enhanced bass tones
Always-on voice assistant
Apple compatible
Specification:
Brand

Samsung Electronics

Model

SM-R180NZKAXAR

Weight

5 ounces
Purity True Wireless Earbuds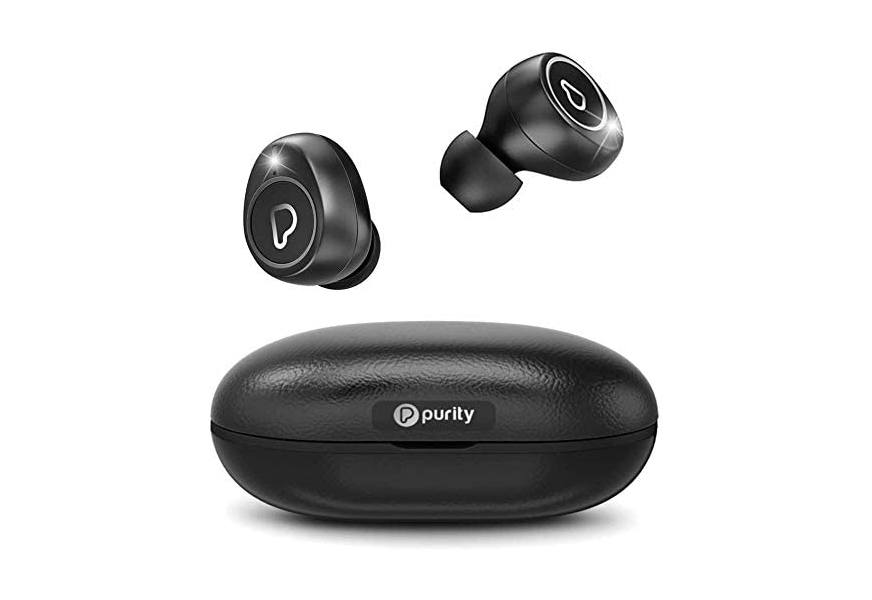 Purity offers one of the most affordable pairs of earbuds on our list. Purity True Wireless Earbuds include most of the features you've become accustomed to with IPX5 water resistance, a case that doubles as a charger, and immersive sound. The buds' exterior has a small one-button design that allows the user to toggle between songs, take a call, and much more. Available in three different colors and with a one year warranty, it would be hard to find a better bargain for an entry-level pair of buds.
We have searched for the top-rated open back headphones on the market you can't go wrong with. Check them out.
Key Features:
Three color options
IPX5 water resistance
Touch control button
Very affordable
Three ear tips included
Specification:
Brand

Purity

Model

UU000075

Weight

0.071 ounces
Bose Sport Wireless Earbuds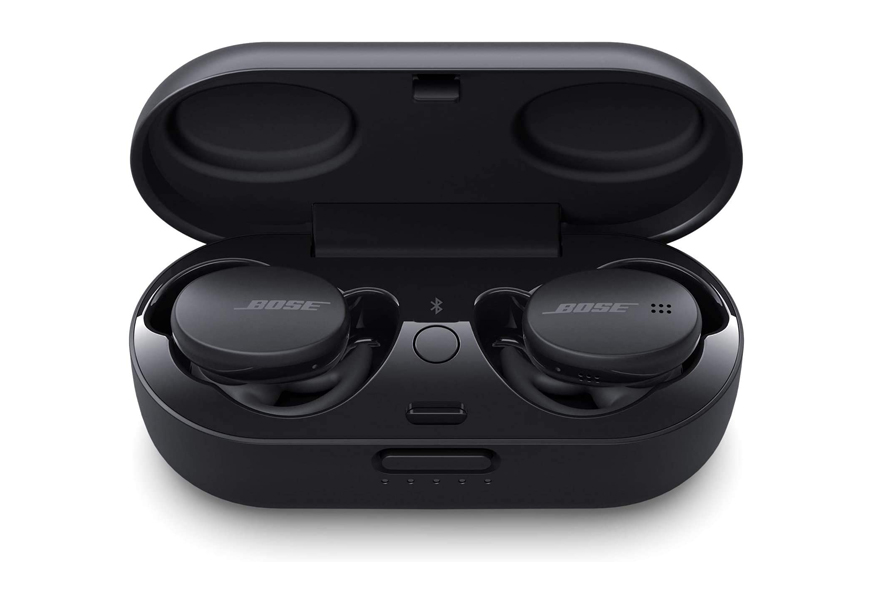 Bose products are known for their world-class sound, so you can be sure the drivers and speaker in their Sport Earbuds will bring your tunes to life! These Bluetooth-enabled headphones are explicitly designed for excersie. Bose wants them to stay put, so they've innovated a special ear tip designed to keep them from falling off.
Bose claims five hours of runtime with their Bose Sport Wireless Earbuds and an additional two hours of listening when you charge them for just 15 minutes. These earbuds are offered in three different and distinctive colors, but we think the "Triple Black" version looks pretty slick. Fans of this renowned brand will also love the best-selling Bose speakers from our list. Check them out.
Key Features:
Three color options
Ipx4 water resistance
Up to 5 hours of batter life
Simple touch controls
Specification:
Brand

Bose

Model

805746-0010

Weight

0.3 ounces
Wireless Earbuds Buying Guide & FAQ
Features to Look for in Wireless Earbuds
Size – Size can play a big factor in the decision of which buds to buy. Though some may think that an ultra-small pair of headphones would be the jam, they are too easy to lose. Apple's Airpods Pro makes a great case for moderation in size; small enough that you have to treat them like the precious piece of technology they are, but big enough that you wouldn't lose them in your pocket amongst your change.
Ear tips are something you want to consider when it comes to size. An ear tip is the small little piece of rubber you jam into your sensitive little earhole. Most earbuds come with a few different size options for this component because no two people have the same size or shape of the ear canal.
Battery Life – Battery life should play a large role in your buying decision for a pair of earbuds. When choosing your buds, you should consider what usage occasions you're going to pull them out for regularly. For most of us, they live in our ears all day long as we transition between conference calls, podcasts, and Spotify tunes. However, the features will play a role in the total active time you'll get out of one charge.
Noise cancelation plays a large role in battery life for miniature devices like the earbud. Most on our list range from five-to-eight hours of battery life given continuous use.
Sound Quality – If you've ever shopped for some high-fidelity home speakers for your entertainment system, you know that the most approachable option is usually rather large. Sure, some high-end speakers are small, but they cost quite a bit. The same goes for earbuds. These devices contain speakers, drivers, and ports just like their home entertainment brethren, so stuffing all of that technology into a tight space is very difficult. If your biggest concern is sound quality, be ready to look at earbuds that are slightly larger than average.
Call Quality – Several factors play into call quality when it comes to the earbuds. The first is noise cancellation on your end; there's nothing worse than trying to focus on the person's dialogue on the other end of the line while trying to block out your noisy neighbors. So, if one of the main reasons you're looking for a pair of wireless earbuds is for calls, make sure that noise cancellation is near the top of the features list.
Noise cancellation seems fairly obvious, less address something that might be less so: how your earbuds discern between your voice and that of those around you. The best wireless earbuds have an algorithm built into their software that helps discern the distance of the sound they encounter, prioritizing noise coming at a distance averaging about the span to your mouth. Higher-end earbuds like the Apple Airpod Pros are better at this, but even the cheaper versions are getting better as time rolls on.
Noise Cancellation – Noise cancellation is an incredible trick our modern headphones play on our ears. Tiny, external microphones pick up the sound that surrounds us, measures the frequency, and then create an inversion of the frequency and play it into our ear before the external sound can reach us. The noise is still reaching your ear, but the inversion is there just a fraction of a second early and counteracts the sound, effectively killing it before your brain can register the sound.
Noise cancellation is the kind of thing that you have a real hard time going back to regular listening environments once you have it. This fact is especially true of those who now work in open floorplan offices where there is a consistent low hum of chatter that can distract from everyday work.
Water/Sweat-Resistance – Ingress Protection or "IP" for short is a reference number you should pay close attention to when selecting your wireless earbuds. This rating system includes both dust and water resistance, running from 0-6 for dust and 0-8 for water. While you should remain mindful of the dust accumulating around your electronics, we all know that water is the real endgame for your devices.
If you participate in any sort of physical activity or have the slightest chance of encountering moisture with your devices, you should be looking for IPX4 at a minimum. A rating of 7 is possible and will allow for submersion in water up to 3-feet deep for as long as 30 minutes, but you're definitely going to pay for that kind of capability.
Customizable Fit – The ear tips that accompany most earbuds are your best bet for a custom fit. Keep in mind that your ear is very delicate, so be cautious when trying various sizes. Ensure that they are snug enough to stay put while in motion but not so snug that you are potentially harming your ear canal.
Wires – Many of the wireless earbuds we've listed here feature Qi charging, which is a wireless power transfer protocol. You simply place the Qi-enabled carrying case for the earbuds on a Qi charger and watch as the wireless magic happens. In most cases, charging via a supplied cable is also an option and often charges at a much faster rate.
Wireless Earbuds FAQ
Q: Is it worth getting wireless earbuds?
A: When they first came out, Apple Airpods were kind of a meme in the making. People found them annoying, especially because so many forgot to remove them when talking to someone else. Now that earbuds are so ubiquitous, they are no longer likely to paint you as a socially awkward techno-file who has to have the latest and greatest.
I can say with absolute certainty that they have improved my working and training sessions. Calls are clearer, and no longer dealing with annoying cables when I put my headphones away is a gift that keeps on giving. So, if you can afford them, we don't think you'll regret dropping a little coin on an earbud upgrade.
Q: Should I get wireless earbuds or headphones?
A: Your audio solution of choice will depend largely on what you plan to do with them. Wireless headphones are excellent for sound quality and comfort, but they are often quite bulky and don't stand up well to active situations like the gym or running. However, if your primary usage situation is in the office listening to music while you work, headphones are fantastic. Their larger size allows for better battery life, and they will not go missing in your bag when you take them off.
On the other hand, the best wireless earbuds offer incredible portability, great sound, and work very well in active situations. For most, a pair of earbuds is enough for all conditions, but it really depends on what you'll do with them and whether you're more comfortable with something in or around your ears.
Q: Are wireless earbuds safe?
A: One of the most harmful elements of any earbud or headphone setup is the volume at which you're cranking tunes into your ears. While having this kind of sound isolation can help you listen to music at a lower decibel level, some tend to crank it up to improve the experience. Most experts say that listening to music between 60 and 85 decibels is safe for your ears, even allowing up to 100 for a short period (less than 15 minutes). Even the best wireless earbuds can cause hearing damage.
Q: Are wireless earbuds good for running?
A: Many of the earbuds we've listed here are fantastic solutions for running. Some love the noise-canceling feature, which allows you to get into a flow state as the miles go by, but be cautious given you cannot hear what is around you. Cars, people on bikes, and many other dangers are all around you when you're running, so be mindful that if you've got your noise cancellation cranked up, your ability to detect danger may not be what it usually is.
Q: Are wireless earbuds allowed on a plane?
A: The TSA allows wired and wireless headphones and earbuds in your carry-on luggage.
Q: Can wireless earbuds connect to a smart TV?
A: If your television has built-in Bluetooth technology, then you can absolutely connect your wireless earbuds.
Q: Are wireless earbuds comfortable?
A: Nearly all of the earbuds on our list come with a few different sizes of ear tips. This feature should allow you to get more comfortable, but that doesn't mean that they will feel as good as a pair of over-the-ear headphones. Comfort and convenience are a real tradeoff when it comes to the size of your listening device of choice. Opting for ultralight wireless earbuds, like those from Zendure, certainly helps mitigate the discomfort that often comes with wearing in-ear buds.
Sources:
How Do Wireless Headphones Work – CellularNews.com
Sign Up Now
GET THE VERY BEST OF GEARHUNGRY STRAIGHT TO YOUR INBOX