Last updated:
30 Dec 2020
8 Best Olympic Weight Bench (Review) in 2021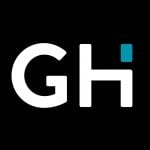 This product guide was written by GearHungry Staff
Support us! GearHungry may earn a small commission from affiliate links in this article.
Learn more
You're dedicated to getting the perfect home gym, and we're dead-set on providing you the ultimate guides on every aspect of your fitness arsenal. Squat racks, adjustable workout benches to rowing machine and more, all the way to our olympic weight bench selection, you're able to create the ultimate workout without getting taken for a ride with high-end monthly gym fees. Whether you're looking to trim, bulk or shred, you'll need the right olympic weight bench to get things underway. We've laid-out every question you could have, answered them, and provided you with an in-depth analysis on eight fantastic olympic weight bench set models.
The Best Olympic Weight Bench
Olympic Weight Bench Buying Guide and FAQs
While the concept seems pretty simple, there's a lot of brands out there, and various additional features/ways to use an olympic weight rack to work out. We've covered some of the best time-tested exercises out there, everything you need to know about the proper body type you'll be going for, and far more.

How we Chose Our Selection of Olympic Weight Racks
There's got to be a few hundred different brands out there, all pushing olympic weight racks and other fitness products. It's a lot to go through, but this is how we did it:
Customer reviews
Personal recommendations
Selected brands we've seen in gyms
Additional feature inclusion and quality
Weight limits (you wouldn't believe how many bottom-barrel models have under a 350lb weight limit)
Comfort/padding
Size when built
Customer service ratings on companies
Warranties
We go through an extensive cross-reference before trying these out for ourselves. From personal recommendations to the same brands and models we've seen in local gyms, (and asking the attendants how long they need to be replaced), we were able to build and test a great list, and comprehensive buying guide for you.
Features to Look For in Olympic Weight Racks
Weight Hold - Most benches will tell you this, but in case they don't, there's one thing you need to know about weight capacity: it's the weight of the barbell, barbell handle, plus your body weight. The bench can't take any more than that. On average, we spot a 500lb - 700lb weight limit, meaning that most mid-weight guys at about 250lbs could eventually lift their own body weight, and the bench would still be fine.
Adjustable Back - No two weight benches are created the same. Some are going to cut down on costs to remove the adjustable feature, but it's one we highly recommend keeping in your ideal endgame olympic weight bench. You're going to reach different milestones in your weight lifting journey, especially if you're bulking up for the first time. The adjustable back will give you the proper positions to maintain your physique, or add more weight to it.
Leg Developer - It's the fancy way of saying that you can work out your legs when you're not working out your arms and chest. These are sort of a bonus, as not all olympic weight benches are going to have them, but our reigning champion on the top of the list, the best olympic weight bench we've had the pleasure of using, does give you one of these (at a killer price, too).
Padding - You're working out, not putting yourself into a highly uncomfortable situation. One of the top reasons that guys start working out and then stop, is due to the discomfort they feel; not the difficulty. You need foam padding that's not going to kill your back while you're shredding your arms, making it more comfortable, and leaving the only light burning sensation exactly where it should be: in the parts of your body you worked out.
Warranty - You're not buying a small electronic or a new shirt, nothing that seems like it would require a good warranty, right? While olympic weight benches usually don't encounter many issues thanks to their sturdy build, these warranties include missing parts, defected parts, and issues with additional features, such as leg developers. The build be great, but things can get messed-up in shipping. You'll usually see one to two year warranties on olympic weight benches, and if you address any issues or concerns in that time, you'll be good to keep this for decades to come.

Q: What is an Olympic Weight Rack?
A: They allow you to do barbell presses while keeping your back level, and providing a catch for safety. They're the benches you can either lay down on and barbell press, or use (most of them have this) the integrated leg workout feature to build up your calves and thighs. They're one of our favorite in-home gym equipment components, and they don't take up as much space as you'd think. The thing that sets them apart from standard benches is the multi-tiered barbell rack system. These are a bit safer than doing standard motions on your own, and provide you with additional storage (provided that the weight limit allows).
Q: What Are the Benefits of Using an At-Home Olympic Weight Rack?
A: We're going to lay it all on you, so be ready.
For starters, you don't have to upkeep a monthly gym membership. We're not exactly big fans of spending money that you don't need. A gentleman needs to be finely groomed and adequately toned, but you shouldn't have to rely on subscriptions to get you there. Getting a home gym is an investment, because most equipment will last you for well over a decade. Cast iron (found in most dumbbells and barbells) doesn't just fall apart after prolonged use. So firstly, you're making an investment, not a month-to-month commitment. That's more cash in your pocket every month.
Next, we have privacy. The world would like to believe that most muscular men, toned men, basically any body type that they envy, are the same guys who say, "It's not a choice, it's a lifestyle." Even toned guys can still feel self-conscious in the gym, (some of us included), but you don't have to endure the glares when it's just located in your home office.
One of our favorite things is that you don't have to waste time commuting to and from the gym, or even shower there. You're within a few hundred feet of your gym and personal bathroom at all times, making it far easier to work out, hop in the shower, get ready for the day, all within the span of a single hour or less.
Q: What Muscle Groups Are Engaged When Using an Olympic Weight Rack?
A: The three primary muscle groups you'll work are the triceps, biceps, and quads. If you're using the bench solely for lifting (we'll get into additional barbell exercises in a minute, offering a diverse range of muscle group movement and), these will be the focus. Men want a V-shaped body, which we'll get into in a minute, and this is the primary way to get there.
Q: What is the V-Shaped Body?
A: It's not wearing a deep v-neck t-shirt, so don't even try that. If you look at most physiques of attractive, non-bodybuilding crazy large men, you'll be able to see wider shoulders, coming down in an angular line to their core at about a 30 degree angle. This is how you're supposed to look to appeal to the sex of your choice.
If you ever look at before and after photos of guys who bulk up and look excellent, whether it's on a Bowflex infomercial or YouTube video, you're going to notice that their shoulders are a bit wider. On average, you can get about 3-5 inches of additional length on your shoulders, and that's a good thing. Exercises that work your triceps and quads add muscle definition and a touch of width to your shoulders, giving them a topheavy look when you work your pectoral muscles as well. For the top of your body, and a little bit of your core, olympic weight benches get you in shape, and help keep you there.

Top Five Exercises to Do With Your Barbell
You've got to think outside the box every now and again, and when it comes to your home gym equipment, you can use them beyond their intended purposes. That being said, we'd like to preface this with a little PSA about being safe when you use alternative exercises, and if possible, always do it when someone else is home. Now that the boring junk is out of the way, let's talk about alternative ways to use your barbell for additional exercises.
The Overhead Press
A slightly more simple and beginner exercise, but easily adaptable to higher weights and more thorough training regiments. You'll work out your triceps, deltoids, and your trapezius with a healthy dosage of these resistance exercises. Remember: posture counts, people.
Deadlift
Instagram trends come and go, and one of the strongest has been 5-7 second videos of doing deadlifts. These have been around for ages, and while they may look impressive, they're not just for show. Deadlifts work your quads, glutes, latissimus dorsi, and as most strength training exercises do, they also work your hamstrings.
Biceps Curl
It's like a super deadlift (kind of). These focus on your quads, triceps and biceps mostly, while also offering excellent all-around core strength. Give your body some time in between these, and space them out to get the maximum benefits.
Barbell Lunges
Lunges suck, but with a barbell on your shoulders, they suck even more; that has to mean they're working, right? You'll feel the burn in your calves and thighs with this one, but the additional resistance really bulks up the .legs, working the glutes, quads, hamstrings, calves, and a little tricky spot called your hip flexors.
Barbell Squat
We have a guide dedicated to power cage squat racks, but if you're trying to keep it low-budget for your home gym, you can always practice freerange barbell squats. These work your quads, glutes, and your hamstrings, while also providing you with a realistic scope of your abilities for resistance training.
Q: Can I Get the Same Results From Working Out at Home?
A: If you're committed, then yes. If you're the type of guy who needs to go to the gym to either be in a workout-style atmosphere, or be sort of shamed into putting in your best effort to not feel embarrassed, then this may not be for you. Having a home gym is a far more reliable and rewarding experience than going to a testosterone-fueled pissing contest. Namely, most gyms on the face of the Earth. You can get better results from home with a drop of dedication. If your car breaks down, you have a reliable gym in your home, and no need to go to your membership spot. Are they closed on Sundays? Doesn't matter; you have your own equipment. You can get the same results, or better ones, by doing it at home.