Best Mountain Bikes For Men In 2022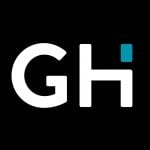 This product guide was written by GearHungry Staff
Last Updated
November 17, 2018
GearHungry Staff
GearHungry Staff posts are a compilation of work by various members of our editorial team. We update old articles regularly to provide you the most current information. You can learn more about our staff
here
.
GearHungry may earn a small commission from affiliate links in this article.
Learn more
It's time to gear up. Endless use, mastery of your terrain, and enough gears to contour to your riding style. We're talking about the best mountain bikes for men, the ones that they'll see through the cloud of dust ahead of them, the ones that help you blaze the trail. You're passionate about riding, you're ready to take it to the next level with a mountain bike that you'll have for decades, a mountain bike that will see you through thick and thin. We took a look at the most durable frames, the top brands, and star-studded user reviews that transcend any marketing material. This is a raw look at your next major piece of outdoor athletic equipment.
The Best Mountain Bike
Santa Cruz Hightower Mountain Bike
The cream of the crop is the Hightower by Santa Cruz: luxury, dependability, and absolutely no cut corners on quality. They crafted this beauty out of carbon C, an extremely durable frame that's designed to withstand dips, crashes, and basic damage, handling it as if nothing happened. On top of that, you get an IS-mounted disc braking system, eliminating those incidents by safely stopping on a dime.
Santa Cruz isn't simply building one mountain bike, either. Depending on your specs, you can choose from five sizes of the Hightower, giving you the perfect level of comfort during your ride, and contouring your mountain bike to your height and requirements. Santa Cruz makes it a truly customizable experience, one that guarantees the best mountain bike you'll ever own. If that isn't enough, they also extend a limited lifetime warranty to give your peace of mind. This also makes a perfect gift for cyclists.
Key Features:
29" wheel size
Carbon C construction
IS-mount disc brakes
Highly adjustable seat post
Limited lifetime warranty
Specification:
Brand

Santa Cruz

Model

Hightower

Weight

13.23kg
Specialized Fuse Comp 6Fattie Mountain Bike
Specialized isn't just in the title; it's in the game. The Fuse Comp is one of the most structurally sound mountain bikes we've ever had the pleasure of testing. They left nothing up to chance, and jam-packed quality into every component. Starting with the frame, they crafted it out of M4 grade aluminum, maintaining a lightweight build while still being sturdy enough to handle scrapes, spills, and bumps along the way.
It's all about the metal. The Fuse Comp utilizes 6Fattie Ground Control, which allows you to turn corners with more precision, at a tighter angle. Pair that with their alloy drivetrain, and you have one system that's designed to quite literally help you up any incline, and conquer just about any rocky trail you have your sights set on. Be sure to combine this with cycling gloves keyboard from our list.
Key Features:
Available in five frame sizes
Durable alloy drivetrain helps with uphill climbs
6Fattie Ground Control allows you to handle corners with ease
M4 aluminum frame stays lightweight and cruises easily
Specification:
Brand

Specialized

Model

Fuse Comp 6Fattie
Kona Process 153 CR Mountain Bike
Kona likes to get very technical with their mountain bike designs. They've laid out every microscopic detail about their Process 153 CR bike, so you know exactly what you're getting into. First and foremost, the frame is created out of a high-carbon and aluminum composite, maintaining your twelve-speed drivetrain and quadruple piston brake system. Those brakes let you stop on a dime, while still slowing your momentum enough that you won't endure a spill over the handlebars.
From the crankset down to the seat post, they've laid everything out. You'll get a powerful level of shock absorption thanks to your suspension system, while your Maxxis tires help you glide over the path ahead. We'd also like to note that the entire bike is extremely lightweight, perfect to help you focus on moving your body weight instead of the bike weight when you're powering uphill.
Key Features:
27.5" wheel size
Carbon and aluminum frame
Four-piston brake system
Twelve-speed drivetrain
Front suspension of 160mm, rear 153mm
Specification:
Brand

Kona

Model

Process 153 CR
Anthem 29er Mountain Bike, by Giant
They should make an actual anthem surrounding their Anthem 29er mountain bike. While fiddling with the saddle lock is a bit of a chore, Giant's monstrous mountain bike won't leave you hanging. Designed with an SL grade aluminum frame (available in four different sizes), Anthem withstands your body weight, pressure, and moves along effortlessly. You'll find your Maxxis tires guiding you through tough twists and turns on the trail ahead.
The real MVP of this bike is the hydraulic disc brakes. Short stops are all too common when you don't know what's on the path ahead of you. It's that same uncertainty that led Giant to include the very best shocks available: a Fox Float system, designed to withstand just about anything you could imagine throwing its way. When you're on the back of a Giant, there's nothing standing in your way. Be sure to also check out our list of the best car bike racks for more great items like this.
Key Features:
SL grade aluminum frame
Frame available in four sizes
Hydraulic disc brakes
Fox Float shock system
Specification:
Brand

Giant

Model

Anthem 29er
Santa Cruz Nomad Mountain Bike
We already know that Santa Cruz makes some of the best mountain bikes for men on the planet. Now it's time to take a trip into the rest of their world with the Nomad. Riding on a similar design to their Hightower, the Nomad includes a shock absorption system with a unique aspect. It aids you in rough rides, but it's also sensitive enough to take small bumps and minor divots, and turn it into a smooth, nearly flawless ride. Nothing but easy sailing.
Then you get into the rest of their engineering prowess. They includes an SRAM brake system, one of the most reliable brakes you can possibly install in a mountain bike. You're able to nearly stop on a dime, yet still feel your momentum slowing so you don't flip over the handlebars. With an aluminum and carbon frame, you're ready to stand up to anything Mother Nature is willing to throw your way. It's time to take the Nomad's path.
Key Features:
Aluminum and carbon C frame
27.5" wheel size
Shock absorption makes minor bumps into a smooth, flawless ride
SRAM brake system for superior traction
Specification:
Brand

Santa Cruz

Model

Nomad

Weight

15.17kg
Farley 5 Mountain Bike, by Trek Bikes
You know when you look at a bike and just know that it's a beast? That's what Trek Bikes were going for with the Farley 5, a monstrous mountain bike that's destined to take you off the beaten path. Rest easy on the platinum aluminum frame, which is specifically designed to give you one of the most lightweight bikes imaginable. As a result, the weight capacity is 300 lbs. You'll also be equipped with an SRAM hydraulic disc brake system.
Thanks to the wide pole frame and highly adjustable saddle, you'll quickly feel how sturdy and conquering this mountain bike is. Trek Bikes kept the system as simple and non-complex as possible, while putting their focus on the quality of each component. Nylon lock-on grips, KMC chain, Shimano Deore ten-speed drivetrain: need we go on? Our handy guide to the best bike locks features more great products like this.
Key Features:
Ten-speed drivetrain system
Platinum aluminum frame for power and a lightweight build
27" wheel size
SRAM hydraulic disc brake system
300 lb weight limit
Specification:
Brand

Trek Bikes

Model

Farley 5
Canyon Spectral CF Pro Mountain Bike
Canyon caught our eye for their innovative design, and the Spectral is a testament and shining example of what they can do. It's aesthetically on-point, but when you reach down into each component, you'll be equally pleased. You get a triple compression rear shock system. When you hit a bump and land on the other side, most of that shock gets thrown into the rear. You won't feel a thing either way, because Canyon also includes their own shock pump for the front.
SRAM brakes are some of the most reliable in the world, and you can bet that the Spectral is rocking them. Choose from four frame sizes, each coming with 27.5" Mavic Quest Pro tires, keeping you on the road for longer with their reputation for running over the roughest of terrain.
Key Features:
Frame comes in four sizes
Canyon shock pump for maximum absorption
SRAM guide brake system
Triple compression rear shock system
27.5" wheel size
Specification:
Brand

Canyon

Model

Spectral CF Pro
A mountain bike that only needs one name to get the point across. The Ripmo is completely customizable, which is one of our favorite aspects. You can customize most everything about it, save for a few key components that make the Ripmo what it is: an engineering feat that won't quit on you. Built on a carbon fiber frame, this bike stays extremely lightweight, allowing you to cruise nice and easy over any trail up ahead.
You'll also get a seven-year warranty on that frame (just for good measure), as well as a post mounted brake system. They've designed this mountain bike to be as evenly distributed as possible, putting the spotlight on your physical power over the capabilities of the bicycle. It can stop on a dime, glide with ease thanks to the ten-speed drivetrain system, and adjust to meet any seat height requirements. Find more great products like this by checking out our guide to the best bike seats.
Key Features:
Carbon fiber frame
29" wheel size
Customizable down to the last component
Post mounted rear brake system
Seven-year warranty on the frame
Schwinn High Timber Youth/Adult Mountain Bike
It's pretty obvious from the product pictures that the Schwinn High Timber Bike isn't a high-end mountain bike. We wouldn't recommend taking it to Whistler or even to your local bike track, for that matter. However, if you're just looking for a bike to ride casually, it's absolutely perfect. Don't be fooled by the fact that we said it's not a high-end bike though, it's well-built and robust. Basically, it's not going to fall apart if you go over a few bumps. 
One of the reasons the Schwinn High Timber Bike is so competitively priced is that they make all of the parts in-house. You get Schwinn suspension forks, Schwinn twist shifters, a Schwinn alloy crank… you get the picture. These might not be the best parts available but they all work perfectly. The bike is durable, lightweight, and can handle most terrains. 
Key Features:
20-29-inch wheels 
Alloy crank 
Twist shifters 
Quick-release 
Wide knobbly tires 
Lightweight frame 
Specification:
Brand

Schwinn

Model

S0955

Weight

30 pounds
Mongoose is more famous for making BMX bikes than mountain bikes. However, don't write this model off before you've given it a chance. This mid-range Tyax Comp bike is a super versatile option if you want a bike that can do everything. It's perfect for commuting, trail riding, dirt jumping, and much more. It's not the best at anything, but it can do everything.
The Tectonic T2 aluminum frame is both super lightweight and really robust. Made by Mongoose, it's one of the reasons this mountain bike is a bestseller in the range. The other reason is that it's fitted with some excellent components. From the Kraton lock-on grips to the Shimano Altus derailleur, everything has been chosen to make this bike robust and versatile.
Key Features:
Tectonic T2 aluminum frame 
Kraton lock-on grips 
Shimano Altus derailleur 
29″ and 27. 5″ wheel options
Internal cable routing 
Specification:
Brand

Mongoose

Model

M29300F10SM-PC

Weight

52 pounds
Men's Mountain Bike Buying Guide & FAQs
The best mountain bike doesn't just have a list of high-end features, it has to fit your riding style. We've taken a look at every major men's mountain bike brand on the market, granting you rounded, balanced insight into some of the most necessary features that adapt to just about every single riding style. We found the best mountain bikes for men, and now we're going to outline everything that earned them this title.
Features to Look for in a Mountain Bike
Riding Style & Terrain - Is this partially a commuting bike with off-road time during the weekends? Are you hardcore, going at it for ten to twenty hours per week? Determine your use, riding style, and get a mountain bike that can keep up with your spirit.
Suspension Style - Your suspension absorbs vibrations that your shock system doesn't. High-quality suspensions take one for the team when you're ripping across the land, allowing you to move smoothly.
Wheel Size - This will dictate your compatibility. Your height can usually be directly compared to the rest of the frame and wheel safe.
Tires - Standard tires aren't going to do. Look for high-end tired that are designed to conquer everything you're going to put them through.
Frame Materials - You want to find lightweight materials, such as carbon C and aluminum. Keep everything nice and light while ensuring that your frame can properly support the rest of your system.
Brake System - You'll see a lot of bike brands relying on SRAM for brakes, and that's perfectly okay. With mountain bikes, you want a quick halt, not something that's going to send you over the handlebars.
Types of Mountain Bikes
Trail Bikes - The best mountain bikes for men need to conquer terrain with as little trouble as possible, and trail bikes are what you want. These sit very high above the ground, and are ideal for covering mountain trails.
Cross-Country Bikes - A cross country mountain bike is fairly self-explanatory. It needs the right suspension and drivetrain to withstand extended use and a lightweight framke to support long-term journeys.
Fat Bikes - Wide tires, wider frames. Basically, conquering as much land as possible and getting insane traction out of it. Fat bikes are great for those of you who've had previous problems with maintaining traction on the road. Just keep in mind that tire replacements will be pricey.
All-Mountain Bikes - An all-mountain bike is a hybrid between many of the types we've mentioned here. These work well for the cyclist who doesn't fully know what they want to use their new mountain bike for yet; you can put an all-mountain bike through hell, and emerge victorious on the other side.
Enduro Bikes - Downhill racing and speed are the first two terms that come to mind. Enduro bikes are common among racers, even in mountain bikes, and grant you the ability to manipulate your drivetrain to gain extra speed and momentum.
Men's Mountain Bike FAQs
Q: What is a Hardtail Mountain Bike?
A: These have a distinct different from full suspension mountain bikes. A hardtail mountain bike has a distinct fork in the front, just above the front tire. Before you Google it, yes, full suspension bikes also have a fork in the front, but work differently. Hardtail mountain bikes are a single piece of frame, and are the best mountain bike varieties for pulling yourself uphill quickly. Power is distributed to the rear wheel, so you're relying on your strength and a bit of engineering to help power you up harsh terrain.
Q: What is a Full Suspension Mountain Bike?
A: Most lIghtweight mountain bike models are full suspension systems. You're relying on a two-part frame, aligned by a spring in the center to allow them to both move with one another. In short, they move a little more easily when you're just cruising on the road for most of your journey. If you're looking for a cross country mountain bike, full suspension systems are a good way to go.
Q: What Size Bike Should I Buy?
A: Good mountain bikes will come in at least three sizes to choose from, giving you a bit to work with. Whether it's a full suspension bike or hardtail, the size should be dictated by your height. Your mountain bike is designed to operate with certain pressure and power on either end, and if you're too short/tall for your bike, it's going to feel unnatural to use it. The most common wheel size is 27.5", which gives you insight into the rest of the bicycle dynamics.
Q: How Much Should I Spend on a Mountain Bike?
A: Men's mountain bike brands can run you a pretty penny. You'll likely see some bikes that run a hundred or two from Walmart and similar outlets. Those aren't going to last you through true, traditional mountain biking. Getting a quality downhill mountain bike is going to stretch into the thousands, but as a result, come with a much higher caliber of components that come with individual warranties (on average). If you're serious about mountain biking, you need to approach this with a healthy, wide open budget. Hundred-dollar mountain bikes aren't going to withstand more than a few months of hardcore use.
Q: How Can I Improve my Mountain Bike Skills?
1. Pick a Riding Partner - It's easier to go hardcore on your hardtail mountain bike when you have a riding mate. They help you push the limits, encourage you, and take your mind off the physical stress. When you ride with someone, you ride easier.
2. Don't Push Yourself - Pushing ourselves is how we get better, but you don't want to absolutely wreck your comfort zone, either. Even on an all-mountain bike, you want to gently approach your limits and exceed them, but don't go in with a gung-ho attitude. It takes time and physical prowess.
3. Run Speed Stops - Hit a great speed, and test out your brakes on different terrain. Skid to a halt on gravel, dirt, grass, get a feel for how your brakes operate so you can better understand the limits of your bike.
4. Distance Bridging - The fastest way between any two destinations is in a straight line. Don't go the harder route just for bragging rights; focus on speed and handling by taking the direct path. You'll be able to time yourself and shatter old records in no time.
5. Understand Your Equipment - Not sure what the crankshaft really does? Uncertain about how to inspect your bike to maintain it? That's okay, just take the time to research your specific bicycle components, and how to repair or rig them on the spot. Last thing you want is to run into technical difficulties a few miles down the trail.
Q: How do I Maintain my Bike?
A: For a full suspension mountain bike, there's a lot more maintenance to go through. Fortunately for you, we've listed the top things to look at on a constant basis to ensure a long life for your mountain bike.
1. Clean It - Sounds like common sense, but we mean really clean it. You're not riding this exclusively on asphalt every day; this isn't your commuter bike. You're hitting the trail, kicking up dust, and your bike is going to show it. Clean the brake lines, your handlebars, any moving parts that can build up grime over time. Then, oil the bike accordingly to get it in ship shape again.
2. Brake Check - Even the best mountain bikes aren't immune to brake failure. You need to inspect your brakes on a regular basis, especially if you're getting weekly use out of this. Not sure what to do? Inspect the brake pads that press against the disc of your bike, look for signs of damage, splitting or wear and tear. If you do this from the get-go, you'll be able to notice when it starts wearing down. Also check out the lines, ensure they're tightly screwed into your handle levers, and that the pressure is good.
3. Iron Out Those Tires - Well, not literally. You're hitting rough angles and putting stress on multiple points on your mountain bike. Check that the wheels are properly secured. It isn't uncommon to require tightening or regreasing of the joints, just be sure to give your mountain bike attention.
4. Cables -The cables are what run through the wires in your handlebar, and are slightly exposed just before the drivetrain of your bicycle (near the chain). If your cables aren't functioning properly, then you'll notice brake failures, and mitigated performance from the rest of the drivetrain system. Monitor, inspect for damages, and if need be, grease them often.
Sign Up Now
GET THE VERY BEST OF GEARHUNGRY STRAIGHT TO YOUR INBOX