Last updated:
13 Jan 2021
10 Best Mountain Bikes For Men (Review) in 2021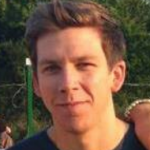 This product guide was written by Jordan Carter
Published
November 17, 2018
Support us! GearHungry may earn a small commission from affiliate links in this article.
Learn more
It's time to gear up. Endless use, mastery of your terrain, and enough gears to contour to your riding style. We're talking about the best mountain bikes for men, the ones that they'll see through the cloud of dust ahead of them, the ones that help you blaze the trail. You're passionate about riding, you're ready to take it to the next level with a mountain bike that you'll have for decades, a mountain bike that will see you through thick and thin. We took a look at the most durable frames, the top brands, and star-studded user reviews that transcend any marketing material. This is a raw look at your next major piece of outdoor athletic equipment.
The Best Mountain Bike
Men's Mountain Bike Buying Guide & FAQs
The best mountain bike doesn't just have a list of high-end features, it has to fit your riding style. We've taken a look at every major men's mountain bike brand on the market, granting you rounded, balanced insight into some of the most necessary features that adapt to just about every single riding style. We found the best mountain bikes for men, and now we're going to outline everything that earned them this title.

Features to Look for in a Mountain Bike
Riding Style & Terrain - Is this partially a commuting bike with off-road time during the weekends? Are you hardcore, going at it for ten to twenty hours per week? Determine your use, riding style, and get a mountain bike that can keep up with your spirit.
Suspension Style - Your suspension absorbs vibrations that your shock system doesn't. High-quality suspensions take one for the team when you're ripping across the land, allowing you to move smoothly.
Wheel Size - This will dictate your compatibility. Your height can usually be directly compared to the rest of the frame and wheel safe.
Tires - Standard tires aren't going to do. Look for high-end tired that are designed to conquer everything you're going to put them through.
Frame Materials - You want to find lightweight materials, such as carbon C and aluminum. Keep everything nice and light while ensuring that your frame can properly support the rest of your system.
Brake System - You'll see a lot of bike brands relying on SRAM for brakes, and that's perfectly okay. With mountain bikes, you want a quick halt, not something that's going to send you over the handlebars.
Types of Mountain Bikes
Trail Bikes - The best mountain bikes for men need to conquer terrain with as little trouble as possible, and trail bikes are what you want. These sit very high above the ground, and are ideal for covering mountain trails.
Cross-Country Bikes - A cross country mountain bike is fairly self-explanatory. It needs the right suspension and drivetrain to withstand extended use and a lightweight framke to support long-term journeys.
Fat Bikes - Wide tires, wider frames. Basically, conquering as much land as possible and getting insane traction out of it. Fat bikes are great for those of you who've had previous problems with maintaining traction on the road. Just keep in mind that tire replacements will be pricey.
All-Mountain Bikes - An all-mountain bike is a hybrid between many of the types we've mentioned here. These work well for the cyclist who doesn't fully know what they want to use their new mountain bike for yet; you can put an all-mountain bike through hell, and emerge victorious on the other side.
Enduro Bikes - Downhill racing and speed are the first two terms that come to mind. Enduro bikes are common among racers, even in mountain bikes, and grant you the ability to manipulate your drivetrain to gain extra speed and momentum.
Men's Mountain Bike FAQs
Q: What is a Hardtail Mountain Bike?
A: These have a distinct different from full suspension mountain bikes. A hardtail mountain bike has a distinct fork in the front, just above the front tire. Before you Google it, yes, full suspension bikes also have a fork in the front, but work differently. Hardtail mountain bikes are a single piece of frame, and are the best mountain bike varieties for pulling yourself uphill quickly. Power is distributed to the rear wheel, so you're relying on your strength and a bit of engineering to help power you up harsh terrain.
Q: What is a Full Suspension Mountain Bike?
A: Most lIghtweight mountain bike models are full suspension systems. You're relying on a two-part frame, aligned by a spring in the center to allow them to both move with one another. In short, they move a little more easily when you're just cruising on the road for most of your journey. If you're looking for a cross country mountain bike, full suspension systems are a good way to go.
Q: What Size Bike Should I Buy?
A: Good mountain bikes will come in at least three sizes to choose from, giving you a bit to work with. Whether it's a full suspension bike or hardtail, the size should be dictated by your height. Your mountain bike is designed to operate with certain pressure and power on either end, and if you're too short/tall for your bike, it's going to feel unnatural to use it. The most common wheel size is 27.5", which gives you insight into the rest of the bicycle dynamics.
Q: How Much Should I Spend on a Mountain Bike?
A: Men's mountain bike brands can run you a pretty penny. You'll likely see some bikes that run a hundred or two from Walmart and similar outlets. Those aren't going to last you through true, traditional mountain biking. Getting a quality downhill mountain bike is going to stretch into the thousands, but as a result, come with a much higher caliber of components that come with individual warranties (on average). If you're serious about mountain biking, you need to approach this with a healthy, wide open budget. Hundred-dollar mountain bikes aren't going to withstand more than a few months of hardcore use.

Q: How Can I Improve my Mountain Bike Skills?
1. Pick a Riding Partner - It's easier to go hardcore on your hardtail mountain bike when you have a riding mate. They help you push the limits, encourage you, and take your mind off the physical stress. When you ride with someone, you ride easier.
2. Don't Push Yourself - Pushing ourselves is how we get better, but you don't want to absolutely wreck your comfort zone, either. Even on an all-mountain bike, you want to gently approach your limits and exceed them, but don't go in with a gung-ho attitude. It takes time and physical prowess.
3. Run Speed Stops - Hit a great speed, and test out your brakes on different terrain. Skid to a halt on gravel, dirt, grass, get a feel for how your brakes operate so you can better understand the limits of your bike.
4. Distance Bridging - The fastest way between any two destinations is in a straight line. Don't go the harder route just for bragging rights; focus on speed and handling by taking the direct path. You'll be able to time yourself and shatter old records in no time.
5. Understand Your Equipment - Not sure what the crankshaft really does? Uncertain about how to inspect your bike to maintain it? That's okay, just take the time to research your specific bicycle components, and how to repair or rig them on the spot. Last thing you want is to run into technical difficulties a few miles down the trail.
Q: How do I Maintain my Bike?
A: For a full suspension mountain bike, there's a lot more maintenance to go through. Fortunately for you, we've listed the top things to look at on a constant basis to ensure a long life for your mountain bike.
1. Clean It - Sounds like common sense, but we mean really clean it. You're not riding this exclusively on asphalt every day; this isn't your commuter bike. You're hitting the trail, kicking up dust, and your bike is going to show it. Clean the brake lines, your handlebars, any moving parts that can build up grime over time. Then, oil the bike accordingly to get it in ship shape again.
2. Brake Check - Even the best mountain bikes aren't immune to brake failure. You need to inspect your brakes on a regular basis, especially if you're getting weekly use out of this. Not sure what to do? Inspect the brake pads that press against the disc of your bike, look for signs of damage, splitting or wear and tear. If you do this from the get-go, you'll be able to notice when it starts wearing down. Also check out the lines, ensure they're tightly screwed into your handle levers, and that the pressure is good.
3. Iron Out Those Tires - Well, not literally. You're hitting rough angles and putting stress on multiple points on your mountain bike. Check that the wheels are properly secured. It isn't uncommon to require tightening or regreasing of the joints, just be sure to give your mountain bike attention.
4. Cables -The cables are what run through the wires in your handlebar, and are slightly exposed just before the drivetrain of your bicycle (near the chain). If your cables aren't functioning properly, then you'll notice brake failures, and mitigated performance from the rest of the drivetrain system. Monitor, inspect for damages, and if need be, grease them often.