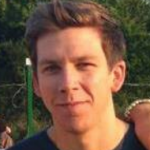 If it has wires, gizmos, and gadgets galore, it's got his attention. We know the type of gent who's obsessed with tech, (you're looking right at them), which is why we've thrown together the top forty electronic gifts for that screen savvy lad in your life. Machinery, computers, serving a primary function with a few additional features: it's all in his line of sight. When you're stumped, we're there to give you a bit of clarity and point you to the technical specs and electronic elements that make him go crazy, without making your wallet go nuts.
Each of these gifts have components that are sure to tickle his fancy, from sound-based gadgets and ultimate speakers to a dip into the virtual reality realm, from enhanced viewing pleasure to techy toys they'll treasure, it's all waiting for you below. What you need, what he wants: what are you waiting for?
Our Top 40 Electronic Gifts For Men Who Love Tech
See More Reviews

There is no mistaking what the Amazon Echo is for. It is a very smart and intuitive device that literally simplifies the way you enjoy entertainment in your own home. It is like having a personal assistant, voiced by Alexa, who is more than capable of organizing all the different aspects of your modern-day life from the management of your calls to ordering from your favorite online store or restaurant to learning what's new for the day. The Echo also controls all other smart home devices that are compatible with the system giving you exceptional control of your life.
See More Reviews

The Sonos Play 5 is not just any other wireless speaker that gives you amazingly rich acoustic experiences; it's a music streamer that gives you the chance to connect to your favorite online music streaming platforms and listen to the tunes and melodies that have helped define your life. The Sonos comes fully built-in with 6 ingeniously engineered speaker drivers plus 6 different amplifiers to literally transform any room into one amazing concert hall with rich trebles and bass. It has fully integrated touch sensors for both track and volume controls as well as the ability to plug in any music playing device.
People People Transparent Speaker
See More Reviews

You want something very unique, don't you? In that case, you really have to check out the People People: Transparent Speaker. Technically, it's a regular speaker but with a transparent chassis or casing, allowing you to see the wirings that connect the different components of the system. It even comes with a dedicated slot for the Airport Express of Apple so you can easily connect your Apple device to the People People. It has a USB port and Bluetooth and WiFi connectivity for added versatility. If any, the People People's transparent casing is what makes it truly unique as a gift.
See More Reviews

Bang & Olufsen is well-known when it comes to the design and production of truly marvelous pieces of acoustic equipment particularly speakers. In fact, major laptop manufacturers collaborate with Bang & Olufsen in the integration of a truly immersive speaker system for ultraportables. It's not surprising that its BeoPlay S3 Home Bluetooth Speaker is one of the most sought-after since it is guaranteed to deliver the best music listening experience that can fill any room with natural clean sound. The BeoPlay S3 comes with a rigid polymer casing that effectively eliminates resonance while optimizing acoustic stability. The cover is replaceable, too for added customization.
See More Reviews

For the serious gamers, nothing can be more immersive than being transported into a virtual world where all of your senses are heightened to the max. Such is what the PlayStation VR Launch Bundle provides. It's a complete set that includes the PlayStation VR headset, a camera, 2 move controllers, a processor box, cables, and earbuds as well as the PlayStation Worlds game disc. The package already comes with 5 amazing game titles to get you started into the exciting and thrilling world of VR gaming. Of course, you can always purchase other titles to really expand your gameplay.
See More Reviews

When it comes to taking instant pictures that you can print within minutes straight off your camera, nothing can beat the pioneer of such systems, Polaroid. However, the original Polaroid was quite bulky and was never really travel-friendly. With the Polaroid Snap, everything has changed. It still retained the same perfectionist technology that Polaroid is known for but in a niftier, tidier, and smaller package complete with ZINK or Zero Ink printing technology. The Polaroid Snap may only have 10 MP of resolution, but this should suffice for a 2×3-inch full color print which it prints in under a minute.
See More Reviews

It doesn't matter if you're only 8 or already 80. The Holy Stone HS170 predator Mini RC Helicopter Drone is designed and built specifically for the newbie drone operator in mind. It comes with 6-axis gyro stabilization system that makes it super easy to control, maneuver, and even perform some tricks. It doesn't even need to be oriented in any particular direction as its headless mode allows you to launch it however you wish. The HS170 is designed with excellent wind resistance so it should be perfectly alright to fly outdoors, although its 30-50 meter control range should always be considered.
See More Reviews

The issue with some Bluetooth wireless speakers is that they simply don't last long enough after charging. With the Anker SoundCore, however, you can bet that this speaker is going to drive your music for a full 24 hours of continuous, nonstop play. And if that is not enough, you can always find comfort in the fact that it has a 66-foot Bluetooth 4.0 wireless connectivity range, which is significantly farther than most Bluetooth speakers. The speaker drivers come with low harmonic distortion to give you the clearest and most natural sound you could possibly hope for, wherever you and your friends may be.
See More Reviews

Don't settle for HD quality TV. What you want is Samsung's 4K Ultra HD Smart LED TV. At 40 inches, you can easily transform any living room into a miniature theater for you and your friends or your family to enjoy. The UN40KU6300 comes with WiFi connectivity, empowering you to surf the internet and enjoy streaming movies, music videos, news, and even online games right in your Smart TV. It features a couple of amazing imaging technologies including PurColor, UHD dimming, and Upscaling picture engine to give you the kind of viewing and entertainment experience that you truly deserve.
See More Reviews

The TCL 55FS3750 1080p Smart LED TV may not provide robust and very vivid screen picture clarity from an Ultra HD LED TV in 4K resolution. However, the TCL Smart LED already comes fully bundled with the Roku TV streaming platform which makes it exceptionally easier to browse and stream all of your favorite TV shows, movies, news, sporting events, and a whole lot more. It may not have 4K resolution but its humongous picture size of 55 inches should be a welcome addition to any home entertainment system. If any, for its price, we'd say the TCL Smart LED is a smart investment.
See More Reviews

Porsche fans will love the Porsche Design 911 Speaker. This Bluetooth speaker is constructed exclusively from an original exhaust pipe of Porsche's iconic 911 GT3 completed with an aluminum housing that is sure to improve its overall durability and strength while giving it structural styling that is nothing less than spectacular. It features an apt-X technology which seamlessly allows for the more efficient wireless management of music files across platforms. It connects via Bluetooth 4.0, too, ensuring lightning-fast connections and data exchanges. If any, the Porsche Design 911 GT3 Speaker gives you a truly remarkable music listening experience much like driving your own Porsche.
See More Reviews

Are you ready to make the jump from an iOS platform to Android? If so, you may want to check out OnePlus 5. Under the hood of the OnePlus 5 is a powerful Snapdragon 835 driving 8 cores of Kryo and an Adreno 540 GPU. The OnePlus 5 already comes with the latest Android incarnation, the 7.1.1 Nougat and is available in a 6GB-64GB or 8GB-128GB RAM-ROM configuration. Its 16MP secondary camera is coupled with a 20MP primary shooter giving you superbly-stunning selfies made even more spectacular by its phase detection system. It's the perfect gift for the man ready to ditch an iOS.
See More Reviews

Every serious gamer simply has to have the Samsung CHG90 Series Curved Monitor. This 49-inch monitor is specifically designed and built for the avid gamer, thanks to its ingenious curved design with a very unique and innovative aspect ratio of 32:9. Gamers will have a superb time exploring their game environments without having to squint at the far end of the screen. It's like wearing a humongous VR gear, but of course, this one's not wrapped around your head. Part of its amazing feature set is the CHG90's high dynamic range (HDR) technology giving you super-rich and vibrant colors.
See More Reviews

It's small, but the DJI Spark has got to be one of the world's most intelligent, most intuitive portable mini drones. It's so smart that it doesn't need any type of remote control device. All it needs are your hand gestures to control it, perform a variety of stunts, and even take amazing photos and videos. Best of all, it comes with Face Aware technology which simply means, the Spark will have to recognize your face before it flies away. That means if somebody else picks the Spark and attempts to fly it, this little flying wonder will never lift off the ground.
Canary Flex Indoor Security Camera
See More Reviews

Most modern home security systems rely on an extensive network of security cameras to keep their properties and loved ones safe. Unfortunately, it can be quite tedious to install a number of security cameras. Good thing, the Canary Flex addresses such issues by allowing homeowners to easily mount the Canary Flex on any wall, adjust the angle of the camera, and wirelessly monitor any activity from any mobile device. The Canary Flex can be used both indoors and outdoors as it is fully weatherproof and comes with intelligent motion detection, sensitivity controls, and many more. It can be plugged or run on batteries, too.
See More Reviews

Additive manufacturing technology has clearly improved the way we design and build products and components. It is through 3D printing that prototypes can be built and tested before mass production. 3D printing technology, too, is now in the homes. With the Monoprice Select Mini 3D Printer, average homeowners and small business owners can now have their own 3D printing technology. The Select Mini comes with a heated build plate plus a sample of a PLA filament to get you started in your 3D printing journey. The kit comes fully assembled so you can instantly go printing upon receipt of the unit.
See More Reviews

Whether we care to admit it or not, we cannot live without our mobile devices. Not even if we go trekking, hiking, or camping, we always stow our smartphones with us. Unfortunately, being in the wild simply means we have to come up with a more interesting solution to keep our gadgets from dying out. With the BioLite Wood Burning CampStove, not only are we producing heat for ourselves, we are also harnessing this heat into electrical energy that we'll use to charge our USB devices. Just 20 minutes on the BioLite and we already have an hour of talk time on our phones.
See More Reviews

The Fitbit Charge 2 is a wearable technology that's been designed specifically for today's fitness buff. It looks like any other watch with a very slim profile and an elegant band, yet, underneath this unassuming chassis is an intuitive programming that allows individuals to monitor their levels of physical activity including sleep and number of steps taken in a day to create a more realistic profile of one's health and fitness levels. Of course, Fitbit Charge won't be wearable technology if customizations are not part of the deal. It comes with all the functionalities you'd come to expect from a device of this caliber.
See More Reviews

Hewlett Packard has been producing a variety of computer systems and components that are truly state-of-the-art. And while the Pavilion 22CWA LED backlit monitor is only 21.5 inches, the in-plane switching (IPS) technology built into its design more than makes up for it, giving you excellent views of your computer screen regardless of the angle. Access to HDMI and VGA ports is made even easier with the HP Pavilion 22CWA open wedge stand. At any rate, you won't have any issues about cables snaking around your monitor. The HP monitor comes with a full HD resolution and an amazing 8 million: 1 dynamic contrast ratio.
See More Reviews

If you already have the Echo at home, you'll love adding the Echo Show. And if you're contemplating on either taking the Echo or its video player version, you may want to opt for the Show instead. Getting the Echo Show is like giving Alexa a face, a personality to showcase what she has in store. She'll show you your videos, TV shows, YouTube videos, music lyrics, weather forecasts, and many more. All you'll ever need is to ask Alexa what you want and she will happily show you things through the Echo Show. She'll even connect you closer to your family and friends.
See More Reviews

Adventurers or not, you'd better get the GoPro Hero5 whenever you head outdoors. Whether it is biking, skiing, snowmobiling, skydiving, or even snorkeling, you'll find the ruggedness and excellent weatherproofing of the Hero5 to be up to the task. It captures images and videos in amazing 4K clarity and while its pictures are only in the 12-megapixel range, you'll never feel shortchanged especially when you begin reviewing your amazing videos. The Hero5 makes for an excellent gift for anyone who is into vlogging or even in video documentary. Or, for someone who simply likes documenting his exploits, this one's to grab.
Jensen Speed Stereo Turntable
See More Reviews

You only get to see turntables from antique shops nowadays. So, if you're going to make the Jensen JTA-230 3-Speed Stereo Turntable as an amazing gift to your loved one, it will surely surprise them to the hilt. The Jensen JTA-230 may not be like its 19650s or 60s counterpart but it sure can play LPs and other similar media. What's more, it already comes with a cable for converting your LP vinyl records into digital media files. It also comes with a music editing, recording, and converting software. You can even connect your modern-day music devices and the JTA-230 will play it seamlessly.
See More Reviews

Forget the MacBook Air in the meantime and take a look at the ASUS Chromebook. This is one 11.6-inch netbook that is designed for the modern road warrior. It's built tough for the harshest conditions so you stay connected wherever you may be. It comes with a unique rugged exterior, fully reinforced rubber guards, spill-resistant keyboard, and easy grip handles so you can still tend to your work even if you're high up in the Sierras or well within the Death Valley. It comes with an Intel Celeron N3060 processor, though, which is substantial but not really powerful for intensive applications.
See More Reviews

The Braun Series 7 Cordless Electric Foil Shaver is a gift that can truly help define the grooming standards of today's gentlemen. The Series 7 offers closer, nick-free shaves as it comes with an alcohol-based station that hygienically cleans, lubricates, and charges the shaving solution. The system also features OptiFoil technology that effectively trims facial hair as short as 0.05 millimeter. Its ActiveLift system helps in providing you a very close shave even on stubborn hair that simply refuses to stand and be cut. The Braun Series 7 is simply your best companion for the closest and most remarkable shave.
See More Reviews

Maybe you've already seen the X Rocker somewhere. With its signature pedestal design and luxurious looking cushion, you'd think it is from a high end spa. But the X Rocker is not found in any health and fitness salon. In fact, it is bound for the avid gamer's room. It's designed to be so ergonomic that it effectively eliminates low back pains attributed to prolonged sitting in front of the computer game console. The best part of the X Rocker is that it comes with built-in speakers and subwoofer to give you a gaming experience like you've never had before.
See More Reviews

It used to be that controlling light fixture using our voice is all part of elaborate Hollywood special effects. But with the advent of smart home technologies, you can now easily control lighting fixtures with your voice. The Philips Hue White A19 Smart Bulb Starter Kit allows you to begin marveling at this wonderful technology by installing the accompanying bulbs onto any lighting fixture and managing it via the Philips Hue App. You can even control it with Alexa, Google Assistant, or even Apple's HomeKit for a more immersive experience. Once you have seen the joys of this light, you'll definitely want to expand.
See More Reviews

The Nintendo Switch is a very interesting take on a classic handheld gaming console that's been substantially redesigned to be more immersive, engaging, and definitely more fun for everyone. The Switch allows for 3 different ways to play. First, as a regular gaming console dock that connects easily to your home TV so everyone else in the family gets to play or watch. Second, the Switch also functions as a standalone handheld gaming console perfect for on-the-go action so you'll never get bored on the trip. Third, the system comes with 2 Joy Con controllers so you can share gameplay with a friend.
See More Reviews

If you're like most people who absolutely hate listening to music in an annoyingly noisy environment, there's now a solution that will help you immerse yourself in your favorite melodies. Bose's QuietComfort 35 boasts of exceptional noise cancelling technology that all you will hear are the rich and clear sounds of every musical notes delivered right through your ears. Its equalizer is fully optimized to give you superb music listening performance regardless of the volume. It also comes with a dual-microphone system that's been integrated with noise-rejecting technology for clear, quality calls. QuietComfort lets you enjoy the music in your life.
See More Reviews

Apple's 42mm Smart Watch may not be the wearable technology that you've come to expect from known makers of iPhones, iPads, and MacBooks; but it sure has the signature minimalist design that Apple products are known for. Underneath its space grey aluminum casing is a proprietary Apple watchOS 2.0 operating system that runs on the Apple Series 1 watch. The Smart Watch can be easily integrated with Siri and comes with heart rate and activity tracking. Of course, like all smartwatches, the Apple 42mm allows for full integration of data between the watch and compatible iPhone devices. It comes with full customizations, too.
Jabra Elite Sport Earphones
See More Reviews

Say goodbye to so-called wireless earphones that deliver mediocre quality sounds. Instead, say hello to the Jabra Elite Sport earbuds that do not only deliver high fidelity sounds to your ears, but also comes with an integrated activity and heart rate tracker to keep you fully abreast of your fitness goals. One great thing about the Jabra is that it is IP67 rated, meaning you get optimum waterproofing regardless of how profuse you sweat or whether you're running in the rain or not. The earbuds are designed with full bass enrichment so you get really engaging music listening. It comes with the Sport Life app, too.
See More Reviews

If you consider yourself a snapshot fanatic or even an aspiring mobile photographer, the Insta360 Nano is an absolute necessity if you want to take really stunning fisheye effect and panoramic pictures of you, your friends, and virtually anything you fancy. The Insta360 Nano can be easily connected to your iPhone 6 series phones plus iPhone 7 and 7 Plus. Or, you can easily use it as a standalone device. The fisheye lens gives you an amazing 210 degree depth of field in a fantastic 3K Ultra HD resolution. You can also easily share your shots on social media.
See More Reviews

Regardless of what people claim, having multiple devices connecting to a single WiFi hub significantly reduces signal strength. With the AmpliFi HD Home WiFi System, you're guaranteed of sufficiently strong wireless internet signals wherever you may be in the house, regardless of how many devices are connected. Its high density mesh points enable the AmpliFi to eliminate signal dead spots giving you 5.25 Gbps of aggregate internet speed. It even comes with its own AmpliFi app including parental controls and ISP tracking system that allow you to manage all of your connections using a single platform. AmpliFi HD is easy to setup, too.
Bluesmart One – Smart Luggage
See More Reviews

Have you ever lost a luggage in one of your international flights? Don't let yourself be a victim twice. The next time you head overseas make sure you pack everything in the Bluesmart One. This travel luggage is so smart you can automatically lock it in case you've lost it. Its remote locking capability allows you to do this on your mobile device. Looking for the Bluesmart is also easy as it comes with a built-in GPS receiver. It also comes with built-in USB charging ports as well as a weighing scale so there's no more need to second-guess the weight of your luggage.
See More Reviews

We've all experienced forgetting where we placed some of our important stuff like smartphones or car keys at some point in our lives. But, if it has become all the more frequent, maybe it's about time we start using the Tile Mate. This nifty device, no bigger than a key fob or a dog tag helps you find anything and everything that is attached to it. The Tile Mate actually works both ways. You can use it to locate lost stuff or you can use your smartphone to locate your Tile Mate. Regardless, you'll never cry over lost items ever again.
Bose Wireless Aqua Headphones
See More Reviews

While the Bose SoundSport is marketed as a wireless headphone, you'd still get a loop that connects both ear buds and elegantly wrapped around your neck. Supposedly, this helps secure the system especially in high intensity exercises and physical activities. Its wireless feature pertains to its device connectivity that features both Bluetooth and NFC pairing, giving you greater versatility in the number of compatible devices. Do understand, however, that the SoundSport doesn't come with noise cancellation technology so you will still get substantial acoustic distortions. However, it should make music-listening while training a bit more fun and engaging with its app-optimized performance.
See More Reviews

Smart home technologies are all about integration. And if you can safely unify all of your smart home devices into a single platform, now life would definitely be a lot easier. Such is the aim of the Logitech POP Home Switch Starter Pack. It already includes a Harmony Companion and is fully optimized to work with Alexa. So, if you already have a number of smart devices at home such as the Nest learning thermostat, PlayStation 4, Xbox One, or even Philips' Hue lighting fixtures, among others, the Logitech POP Home Switch unifies all of these in one platform.
See More Reviews

Love taking professional quality pictures but dislike the bulky nature of DSLRs? Don't like the mediocre quality images of ordinary point-and-shoots? The Sony Alpha a6000 Mirrorless system marries the pros of both worlds complete with a 24-megapixel CMOS sensor and ISO sensitivity up to 25,600, fully expandable up to 51,000 for even extremely low-light shooting conditions. The a6000 comes with a hybrid AF that uses 179 points on the focal plane if using phase detection. If you wish to use its contrast detection mode, you get 25 points for focusing precision. It also comes with an amazing 11-fps burst mode.
See More Reviews

You'll never believe just how intelligent this bathroom scale is. Not only is the Fitbit Aria a super-sexy, highly accurate, and very minimalist weighing scale that can turn any bathroom floor into an amazing piece of aesthetic beauty, it also comes with an intuitive programming that allows it to monitor the individual fitness records of up to 8 different folks including their body mass index, their body fat percentage, and even their lean body mass percentage. Being a part of Fitbit, Aria can be fully integrated with Fitbit Charge 2 fitness tracker and application to give you better understanding of your goals.
See More Reviews

Don't you just wish you can get access to freshly brewed coffee anytime without having to fall in line over at your favorite café? Well, with the Cuisinart DCC-3200CP PerfecTemp Coffeemaker, not only are you guaranteed access to 14 steaming cups of black beverage, you can also easily set it to brew as strong as you like or as light as you wish. The Cuisinart PerfecTemp delivers piping hot coffee any time, thanks to its fully programmable feature and a self-cleaning module, enabling you to enjoy fresh, clean, natural coffee without the risk of having to drink stale or leftover coffee.
See More Reviews

It's not MacBook but the Acer Aspire E15 E5-575 can surely hold its own. Under its slim chassis is the 7th generation of Intel's powerful processors, the Intel Core i3-7100U which is especially designed for ultraportables, delivering just the right amounts of power to complete your home office tasks. It sports 4GB of memory plus a terabyte of hard disk space which is more than enough to store thousands of music files and hundreds of video files, not to mention documents and other apps. Its 15.6-inch Full HD screen comes with Acer's signature ColorBlast and ComfyView technologies for superb viewing.