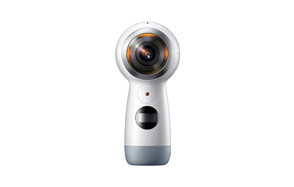 Samsung Gear 360 4K Camera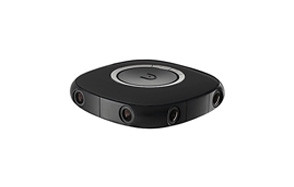 Vuze 3D 360 4K VR Camera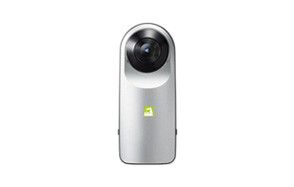 LG G5 360 Camera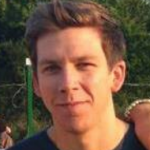 Capture everything around you, craft killer content, and push the boundaries of new-age VR and 360 video/imagery capture. 360 cameras are a full little tool to begin an amateur filmmaking career with, and some folks even use them as security cameras. The sky's the limit: the world of 360 cameras is still young and yet to be majorly influenced. Picking one of the top eleven models on our list, you'll be equipped to don the halls of history for 360 video capture and art: are you up to the task?
The Best 360 Camera
360 Camera Buying Guide and FAQ
It's great to follow your instincts and immediately purchase a desired 360 camera, however, it's advisable to know a thing or two about the product before actually clicking that order button. That's why we have put together a simple information guide that sheds light on some of the major things you need to know before finally copping a 360 camera.
Features To Look For When Purchasing A 360 Camera
Good Image Quality - The image quality of a camera is largely determined by the number of pixels it allows to the frame. The Resolution ascertains how crispy clear and pleasurable to the eyes the picture will be. High pixel figures would mean that the camera in question has a better resolution and would take superior quality pictures as opposed to one that has a lower pixel count.
Image Stabilization - 360 cameras allow you to keep taking pictures when on the move, however, this can get tricky with some cameras that don't have good image stabilization. 360 cameras should come equipped with a stabilization software that delivers smooth and clear pictures.
Battery Life - It's no surprise that 360 cameras require more battery power to operate; they put in the extra work when capturing 360-degree views. Go for a camera that guarantees at least a 50 to 60-minute run-time.
Good Audio Quality - When taking videos, apart from the excellent video quality, the Audio should equally sound great when played back on your device.
User-friendly - 360 cameras should be fairly easy-to-use, less complicated features that make the app and controls easy to master.
Stitching - This entails the process of putting together more than one image with consecutive fields of view via multiple lenses. It's a fun feature and is supported by any good 360 camera. What to look out for is the stitching quality to ensure they are no lines or noticeable blurred divide between the images.
Waterproof - For users who are specific about watersports, swimming, and sea life, a water-proof camera would come in handy, not all 360 cameras have this function.
Price - 360 Cameras vary in price and have come down a bit compared to when they were first released. It's best to choose one that's cost-efficient and suitable for your budget.

Tips When Using A 360 Camera
Here are some tips that should help you take amazing 3d pictures;
Get a suitable memory card: 360 cameras take extremely high-resolution photos that will definitely take up space, you need a reliable memory card that can conveniently store large files
Always carry a small cotton cloth to clean the lenses, this will avoid blurred or smudgy pictures
Use a selfie stick and a self-timer to avoid showing your extended hand
Avoid the stitch line: there's an interjection between the two lenses where the two images meet. Do not place people or objects in between the lenses as this will look weird and blur them out.
When using a selfie stick, the stitch line is perfect for masking it; the selfie stick won't show when placed in the angle between the two lenses
You don't need to angle a 360 camera as you would with a regular one, hold it at a normal and natural angle, it will do its job
Place the camera at chin or shoulder height to get the perfect view
360 Camera FAQ
Q: What is a 360 camera?
A: A 360 camera use more than one lens to capture an Omni-dimensional image that provides a more immersive and multi-angled image to the viewer.
Q: Why buy a 360 camera?
A: There are numerous reasons why owning a 360 Camera is a good idea, especially as an avid photographer or professional. They are quite easy to use and take the stress out of getting several angles from different shots. They also take great motion pictures without compromising on the image quality. There is a great software to work with as well as mobile apps that take editing to the next level.
Q: Should a 360 camera be waterproof?
A: Not all 360 cameras are waterproof, and out of the ones that are, some don't really live up to the standard. Depending on the type of landscapes you'd like to cover, getting a waterproof camera is solely up to you.