Best 360 Cameras in 2022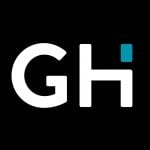 This product guide was written by GearHungry Staff
Last Updated
June 19, 2018
GearHungry Staff
GearHungry Staff posts are a compilation of work by various members of our editorial team. We update old articles regularly to provide you the most current information. You can learn more about our staff
here
.
GearHungry may earn a small commission from affiliate links in this article.
Learn more
Capture everything around you, craft killer content, and push the boundaries of new-age VR and 360 video/imagery capture. 360 cameras are a full little tool to begin an amateur filmmaking career with, and some folks even use them as security cameras. The sky's the limit: the world of 360 cameras is still young and yet to be majorly influenced. Picking one of the top eleven models on our list, you'll be equipped to don the halls of history for 360 video capture and art: are you up to the task?
The Best 360 Camera
Insta360 ONE X 360 Action Camera
The Insta360 One X 360 Action Camera takes its deserved place seated on top of the Industry's list of the best 360 cameras. This position isn't self-acclaimed, the specs, reviews, features and image/video quality make the One X one of the most sought for 360 cameras. With an outstanding camera quality of 5.7K resolution, this sleek looking innovative camera takes crispy clear, extra-realistic pictures that are a sure pleasure to the eyes. The 18mp camera ensures the image quality stays on top of the game with shot after shot of stunning and phenomenal photos.
Accompanied by the One X app, this camera makes capturing the action and creatively editing them quite the thrill. Packed with fun features that give users several options to play around with, the One X isn't just loved for delivering phenomenal 360 angles. Manipulate time and switch up the angles with this action camera, bring key moments to light with the cinematic slow-mo function. Switch things up by creating fast-paced action with the hyper-lapse feature on the app. For enhanced and enjoyable 4k videos, just switch to the 50fps mode and experience the buttery smoothness that makes this camera the best vacation companion.
Key Features:
Leading image quality
Flow state stabilization
Simple WiFi transfer and preview
Compatible with both Apple and iPhone devices
Specification:
Brand

Insta360

Model

CINONEX/A

Weight

3.2 ounces
Amazing quality video 
Easy to set up 
Works with most smartphones
Memory card can jam 
Software could be improved 
You didn't think we could do this list without GoPro, did you? The initial brand that got you up off the chair, and out in the sun with the perfect video capture program is at it again. Thanks to this little beauty, you get to instantly review your footage on your smartphone by using the Fusion app. Edit or share immediately, and get right back into the thick of it. Video quality allows for up to 5.2K, with 18MP dedicated for still shots. On top of it, you playback is immediately VR ready.
We talk more about the necessities of video cards in the buying guide below, but GoPro made their Fusion a little high maintenance in this department. You need two seriously high quality microSDHC cards just to get it to record anything, which can cost a pretty penny as an additional charge. On top of that, you'll also see a voice control function that's marketed online and on the box. In our experience, it's basically useless. You'll be using this in high-octane environments, and it can't properly hear you. It works if you're stationary, but then, there's really no point, is there? Thanks to some of the editing features, you are able to take your 360 stills and pop them into flat shots, making them more user-friendly for your friends who aren't into VR yet. Love this product? Check out our review of the best GoPro accessories to go with your camera.
Key Features:
18mp camera
5.2K Resolution
Smooth stabilization
Overcapture
Specification:
Brand

GoPro

Model

CHDHZ-103

Weight

8 ounces
Allows playback in VR on the spot
Takes up to 18MP photographs
Needs two microSDHC cards at a time in order to function at all
Voice control function is essentially useless, especially in outdoor, high-octane situations
Insta360 One 4K Video 360 Camera
The reigning champ of our list comes with the capability to take 7K stills, and 4K video. Insta360 took the cake on various accounts, bringing together an all-around value that nobody else was able to beat. Thanks to certain cinematic add-on features, you're able to feel like a real-deal movie director. Utilize certain features, such as FlowState, to keep an even and balanced shot, even when you're travelling on a bumpy road or hilly terrain. It comes with a few picadillos; for one, the app that works as a third method of photo and video capture, is essentially useless. It's really lacking.
You're not able to remove view from it, either, nor from the camera itself. You can connect via Bluetooth or directly from your phone, giving you a few different ways to play around with this. Give the appearance that your camera has been floating, taking all the shots from a birds-eye view, with the invisible selfie stick method. There's a blind spot along the bottom of the camera, allowing you to utilize this lapse to create better cinegraphic images and videos. From price to execution, Insta360 stole our hearts, and delivered an epicly good time.
Key Features:
Bullet time effect
Flowstate Stabilization
360 degrees hyper-lapse
Easy aerial shots
Specification:
Brand

Insta360

Model

INSTA360-ONE

Weight

8 ounces
Excellent price for the level of quality
Includes multiple cinematic add-ons, such as SmartTrack, and more
Phone app support is severely lacking
No remote viewing; must plug in to review footage/photos
It may sound like a foreign land you've never heard of, but in fact, it's the bronze medal recipient on our extensive list. The Theta V comes with a serious file compression system that allows for longer videos, or less high-functioning space on your microSD card. Either way, you're earning value, or saving money. We're a big fan of the on-the-spot remote playback function, allowing you to immediately see your shots without having to review them on a laptop or at home before you edit. Nobody wants to find out they travelled somewhere, got a shot, and it was garbage.
We love the video capabilities in 4K resolution, but still images are surprisingly low quality for the hype. Based on the higher cost, we were looking for a few group photos, but they ended up looking like a standard, low-grade smartphone photo. We personally recommend grabbing the underwater case if you're into watersports or scuba diving, which still allows your four-channel microphone to pick up sound in a rich, evenly balanced way. The bottom line: it's not fit for photographs, but produces voluptuous videos. Find more great products like this by checking out our guide to the best waterproof cameras on the market.
Key Features:
4K high resolution 360 images
360 spacial audio recording
Bluetooth and Wireless Lan connection
New Qualcomm Snapdragon processor
Specification:
Brand

Ricoh

Model

Ricoh Theta V

Weight

4.3 ounces
On-the-spot remote playback (the first camera to do so)
Uses less microSD data at only 50mpbs (we'll explain later, but that's low for 360 cameras)
High initial cost
Takes below-par still images; better off as a video-only camera
Insta360 PRO 2 & Farsight
360 cameras lay their foundation on two vital functions, great quality and immersive omni-dimensional pictures and good editing. Both are needed when taking professional photos for commercial purposes. The Insta360 PRO 2 & Farsight, Professional 360 8K 3D Camera pays extra attention to detail using six different lenses to capture exceptionally balanced, and high-quality images. Even when on the move, these technologically advanced lens capture excellently stable videos and images leaving little to edit. This high-end camera captures everything, every moment, movement, smile or tear and is great for creating those near-perfection pictures that hardly require re-touching.
Equipped with HDR photo and video features, the camera captures all lighting situations quite well, providing unified natural lighting even when the conditions around may vary. In addition to its amazing picture quality, the Insta360 Pro 2 allows users to take pictures and videos from a convenient position by connecting their smartphones to the camera. The long-range transmission system will allow controls from afar without compromising on performance and efficiency. Featuring the Insta's signature flow state stabilization, the 360 Pro promises crystal clear feedback on devices and PC's. It's definitely the best choice for professionals that love their products delivered to them just one way- perfect.
Key Features:
Flowstate stabilization
Crystal view 8K playback
No-stitch editing in Adobe Premiere
Spherical Audio
Specification:
Brand

Insta360

Weight

3.42 pounds
Professional quality image 
Six different lenses working together 
No-stitch editing 
Samsung Gear 360 4K Camera
Samsung is hailed as one of the best electronic companies across the globe, so when we saw this for the price, we had to dig to make sure it was for real. Samsung Gear 360 4K Camera captures in 4K quality, but in an odd turn of events, it does a better job with still shots than it does with video, capturing those in up to 15MP. You're able to upload these videos directly to your Samsung VR, and enjoy the experience. This is especially nice if you're sending video to a friend or family member back home, so they can join-in on your experience as soon as you upload it. And it is a great alternative to any travel camera out there.
Alternatively, the battery life on this is nothing to gloat about. It doesn't come with a removable battery (due to the IPS3 waterproof rating), but does allow you to take a preview and even edit your footage in the all-inclusive Samsung app. This is an excellent 360 camera for beginners looking to get the hang of how to shoot in VR, while getting their feet wet to upgrade at some point in the near future. As a first generation product, Samsung has improved with higher-grade, more expensive models, but none that we found acceptable for this price range.
Key Features:
IPS3 water resistance rating
Preview/edit on the inclusive app
Dual 180 degree lenses w/ 15MP still shot capability
Specification:
Brand

Samsung

Model

SM-R210NZWAXAR

Weight

4.6 ounces
We couldn't believe that any Samsung product would be this inexpensive; blown away
Upload these videos directly to Samsung VR and enjoy them immediately
Only 60 to 90 minutes of battery per session
Very slow transfer rate
Dual lens 360 cameras are among the most common used by outdoor enthusiasts, and YI 360 VR Camera is a shining example of why. Outfitted with the capability to record up to 5.7K video, this magnificent dual lens camera wipes away the competition. The built-in stabilizer function gives you immense control, even in a hairy situation, so you get the best shot every single time. The in-camera stitching feature supports up to 30fps, so you're not missing a beat when you kick it on the playback setting. This was one brand to actually get the app aspect right, but it didn't quite make up for the fact that the live streaming option is a bust.
It works half the time, and while live streaming still has many improvements to make before it's fully viable (for common-use, non professional-grade items), we had hoped for a better touch on this function. Apart from that, you are looking at a slightly higher price than average, but don't let that get you down; this camera is worth every penny, especially due to the high-density case with superior shock absorption, and protection from the elements. YI definitely earned an eternal spot on our watchlist, and we can't wait to see what they come up with next. Be sure to also check out our list of the best web cams for more great items like this. 
Key Features:
In-camera stitching supports up to 30fps
Built-in advanced stabilizer system for clear, no-wobble shots
Useful YI 360 app for control
Specification:
Brand

YI

Model

96008

Weight

5.9 ounces
Ultra clear dual lenses; simple to keep clean, so you don't see smudges on your playback
Stunning 5.7K resolution; you couldn't ask for more
Live streaming feature is very taxing on the camera
High price tag
360Fly 4K VR Capable Action Camera
They're not called 360Fly for nothing. This camera comes a lot smaller than you'd expect by looking at the cover image, but packs a serious punch that you won't see coming. This camera's built tough with a hard external shell, and a high-quality 4K video capture camera along the top. To be honest, the price shocked us; we had slightly lower expectations when it arrived, and were blown back by this little marvel. 360Fly even threw in some professional video settings right into the unit, including time-lapse, and some motion/audio activation settings.
All was going well, until we looked for the SD slot: it doesn't have one. You're limited to the internal storage, so you'll have to frequently film and dump the data onto an external HDD or laptop storage, and pick up where you left off. On top of that, it is a bit light sensitive, meaning you'll need ample lighting to get a clear, quality playback when all is said and done. It's an excellent value for the price, and also has a waterproof case available for additional purchase (which we recommend). Our handy guide to the best GoPro alternatives features more great action cameras like this. 
Key Features:
Capture 4K video up to 30fps
Professional ingrained video features, such as time-lapse, and more
Motion and audio-activated setting
Specification:
Brand

360fly

Model

360Fly 4K

Weight

1.3 pounds
Excellent price; better quality than expected
Fantastically durable exterior shell
Does not come with SD slot; you're limited to the internal storage
Requires ample lighting to give positive feedback
Kodak Premier Pack VR Camera
Kodak never went anywhere, they just stepped back from the disposable film business. They've put their heads together to develop a seriously stunning 360 camera – Kodak Premier Pack VR, giving you the best of both world, and a few added bonuses. For one, you get PIXPRO digital editing software, allowing you to expertly clip and snip your videos, while retaining a professional, expert vibe about your files. Low memory usage ensures longer film times, so you won't be quite so restricted by switching out SD cards on a constant basis.
While the playback in 4K is excellent, you're not able to view the 360 degree angle in the app-based preview; you have to look at the two separate 180 degree lenses at a time. Speaking of those lenses, they are fairly easy to scratch, which was a bit of a bummer for us. When we called Kodak, we were pretty shocked at how quickly the call was answered, and how top notch they were in customer support. From the useful app to the fair price, Kodak's got everything taken care of. Point, shoot, and you're good to rock and roll. This is a great gift for photography lovers.
Key Features:
PIXPRO digital video editing software included with purchase
Stunning 4K video capture
Kodak wireless app works well for remote use
Specification:
Brand

Kodak

Model

SP360 4K-BK3

Weight

3.68 ounces
Possibly one of the best customer support desks on the planet
Low memory usage (less than 80mbps)
Delicate; easy to scratch lenses
Awkward battery and SD card access when used with a tripod
LG went out on a limb and provided an ultra inexpensive buy, just like the Samsung we talked about earlier. We're near the end of the list, so the shortcomings will rise a bit; let's get those out of the way first. There's a resolution drop: you can only record in 2K, which doesn't meet the standard that the competition has been setting. Apart from that, you won't even be able to test the LG G5 360 Camera out unless your high-speed microSD card is inserted. For the lowest cost on our entire list, they're a few issues you can weed-out of your day with proper planning.
On the plus side, you get near-perfect image cutting. Take a 360 image and split it into a flat, non-VR format to share with friends on social media, with relative ease. With a quick charge time of forty minutes, and excellent audio capture in 5.1 surround sound, you get an excellent look into the fascinating world of 360 cameras, giving you ample training for an eventual upgrade. LG's customer support is, as always, on-point a0nd ultra helpful. Be sure to also check our guide to the best security cameras for more great products like this.
Key Features:
5.1 channel surround sound video capture
Only takes forty minutes to charge
Take 13MP still images
Specification:
Brand

LG

Model

LG-R105

Weight

2.72 ounces
Rock bottom cost
Super simple to split/lay images flat for non-VR or 360 viewing
Only records in 2K video; not meeting the bar set by the competition
Can't even be activated unless there's a powerful external memory card inserted
We wanted to explore a stereoscopic 360 camera that would live up to the standards, and Vuza didn't disappoint. Their 360 4K video camera comes loaded with a friendly user interface, and an included VR editing, albeit it with the high associated cost. Any time you cross over from dual lens into stereoscopic, you're going to run into a major price gap between the two. They placed top-grade stitching technology in this little beauty, keeping everything smooth and seamless from start to finish.
Vuze gives you access to an app for remote control and playback access, but it's relatively useless. On either Android or iOS, it crashed multiple times before getting any real use out of it. It's more frustrating than anything, leaving us in the dark a little bit, but ultimately, getting back to the desk to edit showed us nothing but excellent footage. The excellent thing with this is, you don't have to be a Hollywood cameraman to make it work; point, grab your video, and you're on your way.
Key Features:
3D 360 stereoscopic 4K video capture
Immediately VR compatible with popular online platforms
Top-grade stitching technology
Specification:
Brand

Vuze

Model

VUZE-1-BLK

Weight

1.1 pounds
Vuze VR Studio comes with the purchase; super easy to edit videos with
User-friendly interface makes it ready right out of the package
Very high cost
Included app is relatively useless
The Meeting Owl Pro isn't a traditional 360º camera. It's actually designed as an advanced webcam tool that you place in the middle of a conference table and it picks up everyone in the room. This allows businesses to hold dynamic and interactive meetings with people and teams from all across the globe. The genius of the Meeting Owl is that it can automatically tell who is speaking and shifts the focus of the camera to them. You might have seen a more primitive version of this technology on Zoom. 
It shoots video at 1080p resolution and contains eight smart microphones to pick up everyone's voices. It also doubles up as a speaker, so you can hear what the person on the other end of the camera is saying. It works with all major video conferencing software and is super easy and quick to set up.
Key Features:
360º HD video 
Eight smart microphones 
2 X louder speakers 
Works in rooms up to 18-feet
Works with all major video conferencing software
Specification:
Brand

Meeting Owl

Model

MTW200-1000

Weight

2.65 pounds
Revolutionary for remote business meetings 
High-quality video and sound 
Easy to set it up
Very expensive 
Some reports of faulty products
360 Camera Buying Guide
It's great to follow your instincts and immediately purchase a desired 360 camera, however, it's advisable to know a thing or two about the product before actually clicking that order button. That's why we have put together a simple information guide that sheds light on some of the major things you need to know before finally copping with a 360 camera.
Features To Look For In 360 Camera
Good image quality - The image quality of a camera is largely determined by the number of pixels it allows to the frame. The Resolution ascertains how crispy clear and pleasurable to the eyes the picture will be. High pixel figures would mean that the camera in question has a better resolution and would take superior quality pictures as opposed to one that has a lower pixel count.
Image stabilization - 360 cameras allow you to keep taking pictures when on the move, however, this can get tricky with some cameras that don't have good image stabilization. 360 cameras should come equipped with stabilization software that delivers smooth and clear pictures.
Battery lfe - It's no surprise that 360 cameras require more battery power to operate; they put in the extra work when capturing 360-degree views. Go for a camera that guarantees at least a 50 to 60-minute run-time.
Good audio quality - When taking videos, apart from the excellent video quality, the Audio should equally sound great when played back on your device.
User-friendly - 360 cameras should be fairly easy-to-use, with less complicated features that make the app and controls easy to master.
Stitching - This entails the process of putting together more than one image with consecutive fields of view via multiple lenses. It's a fun feature and is supported by any good 360 camera. What to look out for is the stitching quality to ensure they are no lines or noticeably blurred divides between the images.
Waterproof - For users who are specific about watersports, swimming, and sea life, a water-proof camera would come in handy, not all 360 cameras have this function.
Price - 360 Cameras vary in price and have come down a bit compared to when they were first released. It's best to choose one that's cost-efficient and suitable for your budget.
Tips When Using A 360 Camera
Here are some tips that should help you take amazing 3d pictures;
Get a suitable memory card: 360 cameras take extremely high-resolution photos that will definitely take up space, you need a reliable memory card that can conveniently store large files
Always carry a small cotton cloth to clean the lenses, this will avoid blurred or smudgy pictures
Use a selfie stick and a self-timer to avoid showing your extended hand
Avoid the stitch line: there's an interjection between the two lenses where the two images meet. Do not place people or objects in between the lenses as this will look weird and blur them out.
When using a selfie stick, the stitch line is perfect for masking it; the selfie stick won't show when placed in the angle between the two lenses
You don't need to angle a 360 camera as you would with a regular one, hold it at a normal and natural angle, it will do its job
Place the camera at chin or shoulder height to get the perfect view

360 Camera FAQ
Q: What is a 360 camera?
A: A 360 camera uses more than one lens to capture an Omni-dimensional image that provides a more immersive and multi-angled image to the viewer.
Q: Why buy a 360 camera?
A: There are numerous reasons why owning a 360 Camera is a good idea, especially as an avid photographer or professional. They are quite easy to use and take the stress out of getting several angles from different shots. They also take great motion pictures without compromising on the image quality. There is great software to work with as well as mobile apps that take editing to the next level.
Q: Should a 360 camera be waterproof?
A: Not all 360 cameras are waterproof, and out of the ones that are, some don't really live up to the standard. Depending on the type of landscapes you'd like to cover, getting a waterproof camera is solely up to you.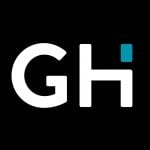 GearHungry Staff posts are a compilation of work by various members of our editorial team. We update old articles regularly to provide you the most current information. You can learn more about our staff
here
.
Sign Up Now
GET THE VERY BEST OF GEARHUNGRY STRAIGHT TO YOUR INBOX