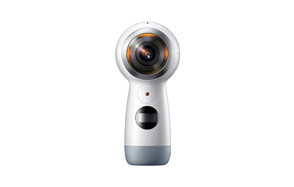 Samsung Gear 360 4K Camera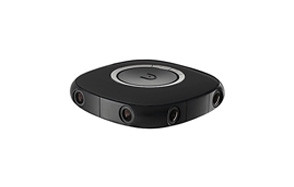 Vuze 3D 360 4K VR Camera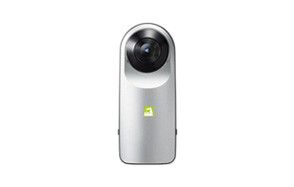 LG G5 360 Camera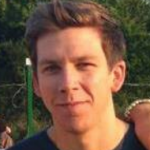 Capture everything around you, craft killer content, and push the boundaries of new-age VR and 360 video/imagery capture. 360 cameras are a full little tool to begin an amateur filmmaking career with, and some folks even use them as security cameras. The sky's the limit: the world of 360 cameras is still young and yet to be majorly influenced. Picking one of the top eleven models on our list, you'll be equipped to don the halls of history for 360 video capture and art: are you up to the task?
The Best 360 Camera
360 Camera Buying Guide and FAQ
We had a lot of fun using all of these, but in the end, it gave us far more insight than we initially expected. We're about to break down everything that makes these magnificent devices so valuable and viable, and discuss general practice and standard/common use. It's Gear Hungry - you know we're going to cover everything possible.

How We Chose Our Selection of 360 Cameras
There's a lot to look at, but we broke this down after using these cameras, reading books on the matter, and attending some online classes on the technology behind the lens, and how to properly use it. There's more than meets the eye, so this is how we narrowed it all down:
Initial cost and life expectancy
Brand reputation for strength
Warranty information and policies
Maximum resolution
Stability while moving
Size and weight
Level of waterproofing
Portability
Battery life
File compression/time to download
Number of lenses
Depending on these factors, as well as some features to look out for in the purchase process (which we'll cover next), you'll be able to pinpoint the perfect 360 camera for each one of your needs.
Features to Look For in 360 Cameras
Resolution - You're going to see a lot of these in 4K or better. 360 cameras are designed to handle VR and high-resolution imagery, because you're transcending an experience. Nobody wants to see low-res imagery in the most immersive digital media viewing experience to date.
Battery Life - These use up a lot of energy to fuel all the lenses, as well as any additional features it may have. Battery life will also impact how often and where you take it out that isn't within the reach of an extension cable. If you're planning on taking this hiking for a few days, you could always check out our guide on portable solar chargers to keep it going even when there's no outlet in sight.
Design - We're not talking about style; is it two lenses, or a wheel-style of lenses? Are these designed to take high-motion pictures during physical activities, or not? Consider all the possible shots and reasons, and ensure that the design lines up with your wants and needs.
Size - If it's too bulky, it's got to sit on a tripod. If it's too small, you won't be able to let it be sedentary. Figure out what your main reason behind getting a 360 camera is, and base the size you want off of that.
Weight - If you're going to use it to capture anything physical, like parkour, skating, watersports, parasailing, and things of that nature, you're going to want a weight that's not going to fly off in the wind, but won't tire-out your arm while you're carrying out your task.
Waterproofness - 360 cameras are an adrenaline enthusiasts' dream come true. If you're going to hook this along for the ride on watersports or a killer white water rafting session, you're going to need some stellar waterproofing. Users enjoy 360 camera angles on adventures to recap every little aspect of it later on.
Compatibility - They need to be able to take multiple memory formats. MicroSD and SD cards, possible USB flash drives, and more. Making them compatible with multiple devices (if the camera offs a remote control from the app), as well as numerous video editing programs and formats, will make your life a lot easier in the long run.
Added Features - Clipping into the phone or coming with enhanced sound equipment that's apart from the norm, are all excellent little add-ons. While they're not necessary so long as the primary camera function works properly, it's still a nice way to upgrade your 360 camera.
Portability - Most of these models on our list are fairly portable, but there are older, bulkier models that raise some issues. Apart from that, you'll want to think about how fragile it is, and how much you're going to have to protect it during transit.

Tips When Using a 360 Camera
The insider scoop, tricks from the masters - whatever you want to call it, there's a lot more that goes into shooting with a 360 degree camera than you'd think. These are some of the top tips to keep in mind to get the right panorama video shots, and killer photography that's bound to look amazing.
360 Camera Tip #1: Never Enough Memory
It sounds more like a cautionary tale, but just understand that you can never have enough memory space for your 360 camera. Most models film in 90mbps or higher, since a lot of them come in 4K definition and above. If your microSD card or memory stick isn't moving fast enough, your camera will simply stop recording after a few seconds.
360 Camera Tip #2: The Invisible Stand
If you don't necessarily want to be holding the camera the whole time, you're able to make it float like magic (at least, on the camera footage). Tripods won't do the trick here. Instead, you have to get a stick-straight media stand, effectively hiding it in the camera's one-and-only blindspot: directly beneath it.
360 Camera Tip #3: Pack Cleaning Cloths
The lowest amount of lenses you're going to see is two; do you know how awkward it would be to see a smudge over half of the entire 360 scope? It happens more often than you think. Bring cleaning lenses, especially if you've gone with a wheel-design that has an absolute ton of lenses. When you're working in 4K and above, every little detail is going to show.
360 Camera Tip #4: Distancing Yourself
The biggest mistake we see in 360-produced videos, is having objects or personnel way too close to the lenses. Nothing should be closer than two feet apart, otherwise VR users are going to have one hell of a time twisting and bending their necks, making the experience less enjoyable, and more constraining.
360 Camera Tip 5: Lighting is Everything
If you're going for a professional caliber photo or video, the last thing you want is dark patches where you're supposed to be showcasing whatever it is you're trying to capture. Lighting is everything, but it's also difficult if you're trying to keep some movie magic going. If you notice, most of these 360 videos are taken in broad daylight, removing the need for artificial lighting and difficult setups.
360 Camera FAQ
Q: What is a 360 Camera?
A: These allow you to capture 360 degrees of video, giving the viewer the feeling that they're actually right there with you. While advances in this technology field are still being produced every day, at the time of writing this, there are a few different models, some of which sport a collection of lenses on a wheel, while others stick to just a few in a cutting-edge way. 360 cameras are used in VR development, and in some cases, video game motion capture.
Q: Why do You Need a 360 Camera?
A: There's an ever-emerging video platform online, and as it gets saturated, old content can be used again in a different format. 360 cameras offer a facelift to the video content community, which carves out a spot for you, if you're keen enough to take it. 360 cameras are the next step in consistent video content.
If you're getting this for more personal reasons than to be a content creator, you can still reap the benefits of this inspired tech. To get personal for a minute, it's truly excellent to use these cameras, like it ignites your inner-child. They're the next step for multiple reasons, but one that we're truly stoked about is the ability to transfer experiences to someone else. Let us explain:
VR and 360 camera capture allows you to head on your next trip to a foreign land, or endure an event where someone else can't be there (think wedding or something of the sort), and give them as much of a firsthand account experience as possible. It's like putting the internet on steroids: we can all connect, we have been able to for a while, but now, we can share our experiences in the most cutting-edge way possible.
360 Cameras for Marketing
Since it's still a newer technology and not fully integrated into the mainstream way that we view media as of yet, 360 cameras are a powerful marketing tool. While the world is getting saturated in video content for an ever-growing population of internet users, the clickthrough rating on 360 media is far higher than standard pictures and video.
It gives you a unique marketing opportunity to organically draw-in views, without having to push so heavily on advertisements and paid-for posts on social media platforms. There are still hundreds of millions of people who've yet to experience VR or 360 shots, making it a promised land for marketing videos and commercials. You have an opportunity to hop on the next digital media train; don't let someone else take your seat.
The IP Waterproof Rating System Explained
We've covered IPX ratings in our portable Bluetooth speaker guide, but an IPS or standard IP rating is a bit different. We wanted to take a minute to shell it out, and explain the differences between them. As always, it's best to get an underwater case for your 360 camera if you're planning on capturing footage under the murky depths, but it's also good to know what your camera can hold on its own.
IP1: This will only protect your device from light water dripping from above
IP2: See IP1, add 15 degree vertical tilt to device
IP3: Water spray protection up to a 60 degree angle
IP4: Simple protection from spray/splashes of water from any direction
IP5: Decent protection against lightly pressurized water
IP6: Slightly more protection from higher-pressured water
IP7: Protects device when submerged up to three feet for a maximum of one half-hour
IP8: Protects device beyond three feet of submersion for a maximum number of time specified by the manufacturer

Q: Why Are Some Products IP67 or IP68?
A: There's an alternative IP system that measures dust resistance, on a scale of one through six. When you see a rating blend into IP67, for example, the first number (the six) is the highest grade of dust resistance available, while the eight registers the IP8 waterproof rating. It's essentially stating that the device in question is super protected against both high levels of dust that could be harmful to your device, and the highest grade of waterproofing as well. It's not indestructible, but pretty damn close.