Best Noise Cancelling Headphones in 2022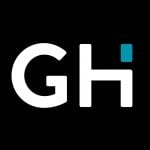 This product guide was written by GearHungry Staff
Last Updated
January 24, 2018
GearHungry Staff
GearHungry Staff posts are a compilation of work by various members of our editorial team. We update old articles regularly to provide you the most current information. You can learn more about our staff
here
.
GearHungry may earn a small commission from affiliate links in this article.
Learn more
When it's noisy where you are, whether you're at work or trying to relax in the park on your lunch break, you have two choices that will allow you to hear the music through your headphones: you can turn the volume up or you can cancel out those exterior noises by using noise cancelling earphones. The default solution for most people is to turn up the music but if the music in your headphones reaches 105 decibels you can expect to damage your eardrums within 15 minutes. The smarter, healthier option is to keep the volume down and use noise cancelling earphones to neutralize the sound leaking in from outside. There are 2 ways they do that:
Now that we know what we're dealing with let's take a look at the 10 best noise cancelling earphones on the market, both wired and wireless.
The Best Noise Cancelling Headphone
Bose QuietComfort 35 II Wireless Bluetooth Headphones
There's no denying it, sometimes the world gets so loud and busy at work, school, when commuting and even at home. Music has always been a great escape, however, the Bose QuietComfort 35 II Wireless Bluetooth Headphones delivers even more. With three different levels of industry-leading noise cancellation modes to choose from; control just how much of the outside world you would like to let in. The dual-microphone system is designed to filter out noise in the background, enabling clear sounds during calls and audible conversations on both ends. The Alexa voice control function makes simple operations even more hassle-free.
With the simple push of a button, turn the volume up or down and get vital information from weather conditions to sports updates and the likes. These headphones are not only functional, but the sleek black look is fashionable, and when paired with the App, you can enjoy even more control! Although the app is only available for Apple users at the time, Bose is working towards making the App available to Andriod users as well. With up to 20hrs of uninterrupted playtime, enjoy exceptional comfort, great functionality as well as great Industry topping sound quality. They also make a cool gift for people who work from home.
Key Features:
3 phenomenal noise canceling levels
20 hours of wireless playtime
Bluetooth and NFC pairing
Noise rejecting dual-mic system
Specification:
Brand

Bose

Model

789564-0010

Weight

8.3 ounces
Sony Noise Cancelling Headphones WH1000XM3
Sometimes, all you need are great sounding headphones that have the unique ability to keep the background sounds out for those important calls from family, friends and business partners. This is made easy with the industry-leading ANC the Sony Noise Cancelling Headphones WH1000XM3 provides. Competing very closely with the Bose, the Sony Headphones have become a really big deal when it comes to headphones that deliver premium sound quality, distinctive noise cancellation as well as improved call quality. This is made possible through their signature 32bit audio signal processing unit that delivers an unrivaled signal to noise ratio.
Regardless of the genre of music being listened to, these headphones will favorably enhance the sound quality, making every note, sound and beat clearly audible. It equally delivers great wearing comfort, equipped with an ergonomic headband and earcups that are extremely soft yet firm on the ears. As profound as they look, they are quite light on the hands and head and can swivel into a folded position for easy storage in the included carry case. The highlight of these Industry-leading headphones have to be the clarity and convenience they bring to the hands-free calling; enjoy up to 30hrs of audio excellence with the Sony. For more quality audio devices, check out our guide to the best wireless earbuds.
Key Features:
Built-in Alexa
30 hours of battery life
Bluetooth and NFC
Ergonomic headband and earcups
Specification:
Brand

Sony

Model

WH1000XM3/B

Weight

9 ounces
Beats Studio3 Wireless Noise Canceling Over-Ear Headphones
You can't pause the happenings in the world, it's equally impossible to 'shush' the sounds blaring around us. However, thanks to tech companies that continually work hard at making life easier, we now have noise-canceling headphones. The Beats Studio3 Wireless Noise Cancelling Over-Ear Headphones comes in this attractive and sleek matte black color, delivering good looks and great functionality. Featuring Class1 Bluetooth connectivity, the Apple W1 chip enhances connectivity and signal strength. Answer and drop calls, skip to the next song, increase and decrease the volume and activate Siri without picking up your phone.
Operations have been made easy with the virtual assistant that helps get things done wherever you are; make voice commands and enjoy the hands-free operation these headphones deliver. Equally promising a fine-tuned, rich and quality listening experience, the Beats Studio3 make use of pure adaptative noise cancellation to keep out unwanted sounds from interfering with calls, videos watched and music played. Sounds are amplified and delivered to the ears as clearly and richly as possible; it's safe to say these headphones may be addicting. The alternate world it provides encapsulates the listener into an environment where only one person matters, you.
Key Features:
Fine-tuned acoustics and pure ANC
Real-time audio calibration
Up to 22-hours playtime
Includes remote talk cable, charging cable, hard shell carrying case, quick start guide, and a warranty card
Specification:
Brand

Beats

Weight

1.9 pounds
Anker Soundcore Life Q20 Bluetooth Headphones
Don't like the noise? Put on the Anker Soundcore Life Q20 Bluetooth Headphones and walk into a world that feels like magic; no annoying sounds to get in the way of a viable listening experience.  Promising a great fit and comfortable wear, these headphones provide active noise cancellation with the ability to eliminate up to 90% of external noise. Using both internal and external microphones, this Bluetooth enabled device is able to eliminate noises from car engines to other mid-frequency noises. For a more personalized experience, these headphones equally provide the features that can customize a listening experience; crank up the bass and play with the equalizers to fine-tune your audio experience.
These ANC equipped headphones have the exceptional capacity to eliminate external noise from interrupting important phone calls, or drowning out great music and sounds. However, they don't have the magical ability to totally eliminate loud sounds, especially in extremely loud environments. They still deliver extremely clear and quality sounds during a video and voice call ensuring voice pick-up on both ends. Packed with all the equipment needed to charge and enjoy all the benefits of the Anker headphones, it is definitely recommended.
Key Features:
Great connectivity with Bluetooth 5
BassUp Technology
Clear-sounding Calls
30-hour playtime
Specification:
Brand

Soundcore

Model

AK-A3025011

Weight

9.3 ounces
Sennheiser HD 4.50 Bluetooth Wireless Headphones
It may seem that Bose and Sony rule the ANC Headphone Industry, however, the Sennheiser HD 4.50 Bluetooth Wireless Headphones provide features that compete with other big names any day, anytime. Equally affordably priced, these wireless headphones deliver powerful sound, accentuating the frequencies, tones, and beats for an enhanced listening experience. Sporting quite a minimalistic design, the Sennheiser is one of the best headphones to take on a trip or important travel. It's light on the hands and the head with a great fit that stays snugly on the ears.
Eliminating the bulky and robust look, it may seem a lot slimmer than it's counterparts. The focus seems to be more on performance and functionality than a bulky build. They make use of Bluetooth 4.0 and aptX technologies to establish an extremely competitive and excellent sound quality. Make calls, adjust the volume and change the track with the simple press of a button. The phenomenal drivers ensure powerful and well-balanced sounds no matter what the volume is on. With up to 19 hours of uninterrupted battery life, it serves for a good amount of time, making a great companion when commuting, during transits and the likes.
Key Features:
Bluetooth and NFC enabled for fast connectivity
19-hour playtime
Ear-cup mounted controls
2-year warranty
Specification:
Brand

Sennheiser Consumer Audio

Model

HD 4.50 BT NC

Weight

7.8 ounces
Plantronics Wireless Noise Cancelling Backbeat
Commuting and traveling with a great pair of headphones is not only smart, but it's also necessary. After a busy routine, it's only normal to lean back, relax and listen to your fave playlist. The Plantronics Wireless Noise Cancelling Backbeat Headphones delivers that encapsulating the great sounding audio experience. It comes equipped with phenomenal drivers that ensure crisp, rich and exceptional sound quality that would rock anybody's world via the powerful speakers. Rich bass and clear sounding highs; it's music at it's best delivered to the ears with ergonomic comfort. The comfortable ear cups sit pretty on the ears without the possibility of hurting or bruising the lobes.
Boasting of high-resolution sound, these wireless headphones have an ANC feature that can be activated to reduce the volume of the outside world while providing more clarity when making/answering calls. The Sennheiser equally promises up to 24 hours of interrupted playtime powered by one single charge; they are set to keep you covered for the whole day. Whenever these headsets are removed, the in-built smart sensors ensure the music is paused and resumes only when they are placed back on. What's not to love about these black and tan wireless headphones that deliver a powerful sound and prolonged playtime?
Key Features:
High-resolution sound
24-hour playtime
Earcups swivel flat for convenient storage
Frequency response: 20 to 20,000 Hz
Specification:
Brand

Plantronics

Model

Pro 2

Weight

10.1 ounces
Sennheiser Momentum 2.0 Wireless with Active Noise Cancellation
Music producers put a lot of work into producing an enjoyable tune and soul-fulfilling beats that eventually becomes a full-fledged song. Most times, those notes and tones get lost in the song without the right headphones to accentuate the sounds. The Sennheiser Momentum 2.0 Wireless Headphones guarantees noise isolation via 4 separate microphones that work together to enhance sound quality. It helpfully drowns out ambient noise even in noisy environments keeping you tuned in at all times. Sporting quite a robust, metallic look, these headphones come without the hassle of cords and physical connectivity. The durable headsets use Bluetooth 4.0 and NFC to guarantee quick connectivity and smooth playtime. Walk and talk, answer calls and listen to a cool playlist without touching your phone.
A big plus is a wireless design, without the limitations of a cord, you can take these headphones anywhere without worrying about cables or jacks. Its foldable form will easily collapse in, allowing for a more compact and portable carry. For enhanced comfort, the ear cups are padded with leather providing both durability and convenience. With all ends covered; comfort, functionality, portability and great sound quality, it won't be a bad idea to own the Sennheiser Momentum Headphones.
Key Features:
Quick pairing
Stainless steel headband and leather-covered ear cups
Foldable headband
22-hour battery life
Specification:
Brand

Sennheiser Consumer Audio

Model

506250

Weight

2 pounds
Bowers & Wilkins PX Active Noise Cancelling Wireless Headphones
It can be quite distracting to hear those loud banging noises or the gossip nearby when trying to enjoy a cool and well-deserved break time. These phenomenally designed headphones provide an apt solution to this dilemma. It's not only a relief but an active replacement from unwanted noise to the kind of 'noise' you enjoy filling your ears and mind. From uninterrupted phone calls with family, colleagues, bosses or business partners, the Bowers & Wilkins PX Active Noise Cancelling Wireless Headphones makes all the difference.
Most Bluetooth enabled devices are merely struggling to deliver uninterrupted playtime due to slow data speed and sound quality may also be affected due to a bad connection. However, Bower and Wilkins have been in the industry for over 50 years, perfecting their audio systems to suit the growing need of people. Using an advanced Bluetooth 4.1 technology, it's able to deliver exceptionally smooth high-resolution sounds. There are built-in sensors that equally ensure nothing is missed when the headphones are taken off; the music pauses when the headphones are off and resumes when they are placed back on. Guaranteeing 22 hours of continuous use, these headphones provide exquisite functionality and deliver acoustic excellence.
Key Features:
Advanced Bluetooth 4.1 with AptX HD
Quality build and attractive design
Mobile app for personalization
3 customizable environment settings
Specification:
Brand

Bowers & Wilkins

Model

FP39683

Weight

11.8 ounces
Bose Noise Cancelling Wireless Bluetooth Headphones 700
Music is a great escape from the busyness of it all, the loud chitter and chats going on around, the machines humming, the engines starting; it's a lot to take in. Owning the right headphones would set you apart from the folk merely trying to block out the noise with the power of their minds. Get empowered with the Bose Noise Cancelling Wireless Bluetooth Headphones that provide 11 different levels of ANC to choose from. These adaptive headphones ensure there's an option to benefit from regardless of where you are.
This innovative operation enables clarity during calls; be heard and hear everything muttered with these ANC headphones. It simply works by accentuating your voice while blocking out ambient sounds, keeping the voice clear and audible. One easy-access button navigates through the different levels of noise isolation. The Alexa enabled device provides your fave virtual assistant with the mere push of a button on the sides. The simple design also features a slim, lightweight stainless steel headband with angled ear cups well-padded for convenience. Providing users with the best of both worlds; audio augmented reality as well as the physical world, it puts you in total control.
Key Features:
20 hours of wireless battery life
Alexa enabled
11 levels of noise cancellation
Adaptive four-microphone system
Specification:
Brand

Bose

Model

794297-0100

Weight

8.8 ounces
Noise Cancelling Headphones Buyers Guide & FAQ
While plenty of people have heard of noise cancelling earphones not many know much about the technology behind them or whether they even work effectively. Some suspect they may be nothing more than a marketing ploy, like "rich Corinthian leather" (thanks Ricardo) while others have more technical questions and concerns. Below are some of the most common questions we encountered while testing the best noise cancelling earphones.
Things To Consider When Buying Noise Blocking Headphones
Because they represent relatively new technology and that technology can take a while to wrap one's head around shopping for noise cancelling earphones is not as easy as it may sound (so to speak). As with just about every other type of technology some companies do a better job of implementing the science than others. Some trumpet their product as noise cancelling earphones when they're just standard headphones with a little extra insulation around the ears. While others take the matter seriously and create an internal headphone environment that's so quiet people often use them with the music off just to enjoy the silence they produce. Here are some things to consider then when shopping for noise cancelling earphones:
Choose the Style of Noise Cancelling Earphones You Want First – As we've already mentioned noise cancelling earphones fall into 2 categories: passive and active. But beyond that, there are different styles of earphone as well. Roughly speaking these fall into 3 basic categories: earbuds, earpads and headphones. Most manufacturers produce noise cancelling earphones in all three categories so which you choose is really a matter of personal taste. But you should decide up front in order to simplify the selection process.
You Should Always Try Them Out First if Possible – It's difficult to decide which noise cancelling earphones are best if you can't actually listen to the final product. As such, once you've narrowed down your choices you should try and find somewhere to try them out before buying them. Even if you want to buy them online seek out a retailer and try them on then make your online purchase based on the results. Is it fair to "use" a brick and mortar retailer to try things out before purchasing online? That's up to you to decide.
In Most Cases You Get What You Pay For – While there are exceptions to every rule for the most part when it comes to noise cancelling earphones you're going to pay more for better quality. Anyone promising you the moon for $20 is simply blowing smoke trying to make a sale. Also, as with other things in life the law of diminishing returns sets in at a certain point. That means that while the difference between $50 headphones and $300 headphones can be substantial that difference begins to become harder to detect as overall quality improves. Eventually, you get to the point where the difference in audio quality between $300 headphones and $500 headphones is likely so small only an expert could tell.
Take Manufacturer Claims with a Grain of Salt – Every manufacturer wants you to believe there's is the quietest pair of noise cancelling earphones on the market. To do so they sometimes get creative with the facts. Not that the manufacturers lie, they just parse their claims with plenty of subtle but plausible deniability. If they say their noise cancelling system eliminates 'as much as' 99% of ambient sound keep in mind that could also mean it actually eliminates 38%. The only way to know for sure is to try them out, which you should always do if at all possible. All the techno-speak on earth is no substitute for putting them on and listening.
Get the Features You Want – Different models from different manufacturers offer different features. Make sure you understand exactly what your earphones will do before you lay down your hard earned money for them. Obviously, if you want active noise cancelling you'll need your headphones to have Bluetooth capability. You may also want a built in microphone so you can take calls while you're wearing your noise cancelling headphones. If comfort is important to you you'll want to make sure the ear shells are fit snug without pinching or pressing in toward your head too hard. You might want in-line control, voice prompts or 1 step connectivity. Read the fine print, ask questions and get the features you want.
Make Sure They Have a Good Battery – Noise cancelling earphones that use active technology have a processor built into them that needs power. It gets that power from a battery or batteries. Check to see what type of battery your would-be earphones use and how long they can be expected to last. You don't want to be changing or charging batteries all the time.
Make Sure You Get a Decent Warranty – Again, with earphones that use active noise cancelling technology, there are electronic components involved that not only need battery power, but can also fail. And the more expensive the headphones the more it will likely cost to repair them should any of those complex electronics quit on you. Because of this you want to be sure your noise cancelling earphones are covered by a robust warranty and that the company's customer service has a reputation for just that; service, and not evasion.

Noise Cancelling Headphones FAQ's
Q: What Are Noise Cancelling Headphones?
A: As we touched on at the beginning of this review guide noise cancelling earphones are a type of high tech headphone that uses state of the art audio technology to produce sound waves that actually break up and disperse incoming noise, thereby creating a silent environment in the headphone that allows you to listen to your music without having to raise the volume to 11. They have been gaining favor in recent years as the technology has improved. With more and more people using smartphones and other digital devices to stream music while on their way to work, lunching in the park or flying on noisy airliners their use is only likely to increase.
Q: Why Do You Need Them?
A: People choose noise cancelling earphones because they want to hear the music emanating from their smartphone or other listening devices. Large cities today are incredibly noisy places and until recently the only way you could hear your music was to turn up the volume on your headphones and drown out the background. This technique not only created a cacophony of muddled sounds in the headphones but also put incredible stress on the eardrums. Readily available statistics show that loud music is the number one cause of preventable hearing loss in the world today. So the "solution" of simply turning up the volume to counter exterior noise is not only minimally effective, it's also dangerous to your hearing.
Q: Wired or Bluetooth?
A: When they were first introduced wireless noise cancelling earphones were pretty laughable. Thankfully those days have receded into the fog of history and today's wireless noise cancelling earphones work as well – and in some cases better – than their wired counterparts. Therefore, making a choice between wired and wireless is no longer a matter of choosing between high quality and low quality. It's an embarrassment of riches where you get to choose between good and great.
Q: Can You Use these Types Of Headphones With Noise Cancelling Turned Off?
A: Sure. Even if you have active noise cancellation turned off you'll still be able to listen to music through your headphones using passive mode. Although not all makes and models will offer this option. Still, if you went through all the time and trouble of selecting the perfect set of noise cancelling earphones you'll want to keep their most important feature turned on. Otherwise, it's like buying a sports car and never taking it out of the garage.
Q: Are Noise Cancelling Headphones Worth The Investment?
A: The $64,000 question. As much as we love us some noise cancelling earphones we have to admit that they're an indulgence. As such you don't "need" them. They're simply great to have if you love music. So whether or not they're worth the investment will depend entirely on the value you place on being able to hear music in its pristine state. If that's important to you then you'll likely find this type of headphone to be of extreme interest and importance and you'll want to get the best pair you can reasonably afford. If on the other hand you like music but you wouldn't call yourself an audiophile you may want to think twice before dropping $400 on a pair of noise cancelling earphones.
Q: Is There Any Downside To These Types Of Headphones?
A: There are 3 potential ones:
Cost – This technology is not cheap as we just mentioned. It's taken these companies many years of expensive R&D to create and perfect this technology. They need to recoup that investment, which is one reason why your noise cancelling headphones cost so much.
The Battery – Active noise cancellation is an electronic process that requires a power source. Some use standard AAA batteries to provide the power. Others rely on rechargeable lithium-ion batteries. But no matter the battery type batteries wear down and you're eventually left either hunting for replacement AAAs or having to recharge the L-i battery. To minimize inconvenience associated with the battery make sure you purchase a headset with a battery that gets at least 15 hours on each charge.
Safety – The job of the noise cancelling earphones is to prevent ambient noise from entering the headphone environment and sullying your listening experience. They do that job really well. So well in fact that you could be riding your bike with them on and not hear that out of control taxi honking its horn furiously to warn you to get out of the way. Or your significant other may be trying to communicate with you while you sit there in a state of music induced detachment. And you should never wear noise cancelling earphones while driving a car or operating heavy machinery. Such behavior is an accident waiting to happen.
Conclusion
Noise cancelling earphones have revolutionized the way people listen to music and revolutionized their experience of that music. Even songs you thought you knew like the back of your hand are revealed to have a richness of hidden textures that were never apparent before when you had to listen through a blizzard of unrelated ambient sound. It's no exaggeration to state that you're going to spend most of your time going "Oh wow!" as you listen to your favorite songs for the first time with these unbelievable pieces of personal entertainment kit.
Any of the 10 best noise cancelling earphones we reviewed above will provide a revelatory experience akin to what your great-grandparents went through when they saw a movie in color for the first time or what your dad experienced when he bought his first stereo. If you're a true music fan who listens to lots of streaming music on your handset you owe it to yourself to pick up a pair of noise cancelling headphones and see what all the fuss is about. You won't be disappointed.
We hope you found the information in this noise cancelling headphones review and guide helpful and use it to make an informed decision when it comes time to purchase your first or next noise cancelling headset. Don't forget to stop back on a regular basis for more product reviews and guides and tell your friends about us too. Everyone can use good product info and that's what we're here to provide.
Sign Up Now
GET THE VERY BEST OF GEARHUNGRY STRAIGHT TO YOUR INBOX