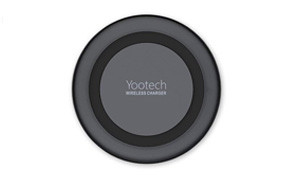 Yootech Qi Wireless Charger 7.5W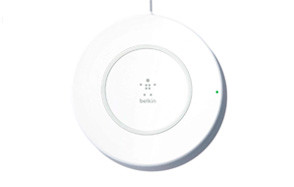 Belkin Boost Up Wireless Charging Pad 7.5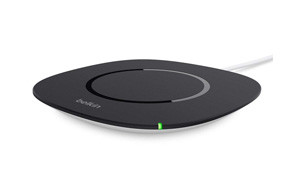 Belkin Boost Up Qi Wireless Charging Pad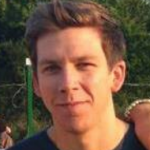 The concept of wireless charging has been around for more than a century and, for a time, was a pet project of Nikola Tesla. He eventually abandoned the idea and moved on to other things but the concept never completely disappeared. In recent years it was resurrected for things like the rechargeable electric toothbrush and rechargeable shaver and finally, the smartphone. Although there are several types of wireless charging technology by far the most popular is the induction charger at the heart of Qi technology. Below we've brought together the best wireless chargers on the market today.
The Best Wireless Charger
Wireless Charger Buying Guide
How We Chose Our Selection Of Wireless Chargers
As wireless phone chargers are relatively new technology you can't really say "This manufacturer has a long history of producing high-quality wireless chargers, so they deserve a bit of special consideration". As such, whose brand name is on what product didn't weigh heavily in our decision-making process. Each product started at zero and had to earn a spot on our list based solely on its merits, all other considerations aside, (including 3rd party reviews which we typically take with a grain of salt anyway). That said, we always consider the price tag on such items, since we're all about delivering value to our readers.

What To Look For In A Wireless Charger
Most people use a wireless charger to charge their phone while they sleep at night. Typically it rests on the nightstand and folks just plop their phone down before they shut their eyes. Others, however, like to keep a wireless charger at the office and set their phone on the charging pad when they're not using it so that it's always getting topped up. If you're in the market for a Qi wireless charger here are a few things you might want to look for besides charging speed:
Number of coils - Some people see that charger X has 1 coil while charger Y has 3 coils and assume that charger Y must be faster. However, the number of coils actually has little, if any, the effect on the charging speed and instead has to do with the amount of active charging area on the pad. (Think of each coil like a burner on a stove top.) If there are 3 coils spread out across the surface of the charging pad it means you don't really have to be careful where you put the phone down. It will pick up a charge just about anywhere. If there is only 1 coil you have to be careful to set it down precisely on that coil or you are not going to get a charge.
Grip - Since most people put the wireless charging pad on the nightstand and charge their phone while sleeping they often reach for the phone first thing after waking up. If this is you - and you're not all there when you wake up - you may hit the phone instead of grabbing it cleanly and it could wind up on the floor. Unless of course, your charging pad has a grippy, no-slip surface.  Also, if you bump into the charging pad without realizing it and knock the phone out of alignment with the coil(s) you might wake up to find the phone didn't charge overnight. But again, this won't happen if the surface of your charging pad has sufficient grip.
LEDs - Some charging pads have bright always-on LED light features embedded in them. These look pretty cool but aren't so good to have on the nightstand where they're liable to keep you awake at night. Some LEDs, however, shine only for a few seconds or a few minutes after you place your phone on the stand and then they shut off so you can sleep. If the wireless pad you have your eyes on has LED lights, make sure to find out if they are always- on lights or if they shut off pretty quickly.

Wireless Charger FAQ
Q: Can wireless chargers charge through a case?
A: This is one of the most common questions people have when they're thinking about buying a wireless charger. And it's a good one. The answer to whether the wireless charger will work with your phone case is: "It depends". Qi is the most popular type of wireless charging by far and it works by way of magnetic induction coils, a transmitter and a receiver. If your phone case is made of plastic (as most are) it should not conflict with this system. The phone should charge just fine. If, however, your phone case is made of some type of metal it's almost certain that metal will interfere with the transmitter. And it doesn't take much metal to create interference. Even a small magnetic mount for your car on the back of your phone will likely interfere with the transmission process.
Q: Is wireless charging as fast as wired?
A: In most cases, as of this writing, wired charging will be faster than wireless. But that is certainly likely to change in the near future. In addition, there are some wireless chargers out there now and some Qi-enabled phones that support ultra-fast wireless charging. It's just not widespread yet. In truth, however, the speed issue isn't really much of an issue. Or at least it shouldn't be. Since most people charge their phone as they sleep. So whether it takes 1 hour or 4 hours doesn't really matter.
Q: Is wireless charging safe overnight?
A: Induction charging - which is what the Qi standard is based on - is the most common type of wireless charging available at the moment. It generates a weak electromagnetic field that only extends a short distance from the charging pad. There are no known safety issues with this type of charging. Electric toothbrushes and other forms of household tech have been using induction charging for several years without incident. In fact, induction charging may be safer than plugging in since there are no exposed electrical connectors involved in the process, which actually reduces the risk of shocks and short circuits. So you can sleep well knowing that your Qi wireless charger does not present a danger to you or your loved ones.
Q: How does the charging pad get its power?
A: This is another common question that comes up all the time. It's only natural that people would put 2 and 2 together and start thinking: "If I set my phone on the charging pad to soak up power, where is the charging pad getting the power I'm soaking up?" If you read through the "key features" above you probably noticed that quite a few charges come with 3 or 5 foot USB charging cables. These are the cables that plug into the wall socket and the pad to provide power. Most of them are pretty short because they're intended to be plugged into the outlet next to the bed. So why are they called "wireless" chargers? They're "wireless" because you don't have to extend a wire from your phone to the pad or the wall to charge it. Just lay your phone down on the pad and it will charge. The only type of totally wireless charging is that provided by a mobile, wireless power bank. But even then, at some point you'll need to plug the power bank in to recharge it.

Q: Can you use a wireless charger in your car?
A: You can. But it's not always the most convenient thing to do. Some cars today come with Qi enabled charging stations as a standard option. Unfortunately, most of these Qi stations are situated below eye level, down in the center console between the chairs. That makes it hard to monitor and potentially answer the phone while driving. (In fact, you shouldn't be monitoring or answering the phone while driving, though plenty of people do.) If you aren't partial to having the phone down and out of sight while you drive there are a number of different wireless charging stations available for cars that allow you to mount the phone up higher on the front or even the top of the dashboard. But that's a list for another day.
Q: Does wireless charging ruin your battery?
A: No. There is no proof that the best wireless chargers will damage your battery. One thing that is known to shorten the life of a lithium-ion battery is keeping it fully charged all the time. Or letting it drain to zero or almost zero before plugging it back in. Ideally, you'd let the battery drain to about 50% and then recharge it to 90 or 95%, with occasional charges to 100%. Why? It has to do with the way the lithium-ion battery works. And the fact that the more charged the battery is the faster the electrolytes within the battery will degrade. The full scientific explanation would take up a couple of pages, but that's the gist of it. So if you want to preserve your battery don't keep it fully charged all the time or let it drain to zero.
Q: Is Qi charging safe?
A: As we mentioned above the Qi charging standard is based on induction charging, which uses a weak electromagnetic field to charge the phone's battery. Rigorous scientific testing has not revealed any type of health or safety hazard from this type of charging. So the answer is "Yes. Qi charging is perfectly safe".