Best Wireless Chargers In 2022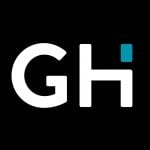 This product guide was written by GearHungry Staff
Last Updated
March 11, 2019
GearHungry Staff
GearHungry Staff posts are a compilation of work by various members of our editorial team. We update old articles regularly to provide you the most current information. You can learn more about our staff
here
.
GearHungry may earn a small commission from affiliate links in this article.
Learn more
The concept of wireless charging has been around for more than a century and, for a time, was a pet project of Nikola Tesla. He eventually abandoned the idea and moved on to other things but the concept never completely disappeared. In recent years it was resurrected for things like the rechargeable electric toothbrush and rechargeable shaver and finally, the smartphone. Although there are several types of wireless charging technology by far the most popular is the induction charger at the heart of Qi technology. Below we've brought together the best wireless chargers on the market today.
The Best Wireless Charger
Yootech Qi Wireless Charger 7.5W
The Yootech Wireless Charger allows you to charge any Qi-compatible handset with fast, efficient ease. It provides 3 different wattage settings for different makes and models. Everything from standard 5 watts to super-fast 10 watts for certain Samsung models. The Yootech Wireless Charger allows you to charge right through most of today's most popular case materials and doesn't have any sleep killing, always-on LED lights that are going to keep you up at night.
If you're tired of waking up to a dead smartphone battery set up the Yootech Qi Wireless Charger on your nightstand and rest easy. This is an extraordinary value that works like a charm, has a fast charge feature that actually delivers on its promise, and has a price that is going to impress a lot of value-conscious smartphone owners. Comes with a 3 foot micro USB charging cable for the pad and a remarkable (considering the price) 18-month no-hassle manufacturer's warranty. If there's a downside it's that the pad only features a single charging coil so you have to be a bit careful how you place the phone. Be sure to also check out our list of the best portable power banks for more great items like this.
Key Features:
Surge protection and short circuit prevention.
Metal object indicator.
Qi certified 5, 7.5 or 10 watts of power.
Intelligent temperature control system.
No hassle 18 month warranty.
Weight: 4 oz.
Specification:
Brand

Yootech

Model

F500

Weight

0.8 ounces
Belkin Boost Up Wireless Charging Pad
The Belkin Boost Up Wireless 7.5 watt charger provides fast charging capability for all compatible handsets. There's a simple red/green indicator that tells you if your phone is properly positioned, it will work with cases up to 3mm thick (though not metal) and will charge any of the recent high-end Samsung handsets along with the iPhone 8, 8 plus and X. There's a rubber ring to keep the phone in place on the pad and rubber footpads to keep it in place on the nightstand.
In our humble opinion, this is one of the better looking wireless chargers out there. Sleek and clean with no superfluous design features. The fast charging is very good to excellent, though charging times will vary from device to device. It's universally compatible with Apple, Samsung, Sony, LG and other smartphones and tablets and it's said the Belkin engineers spent a lot of time focusing on making the device iPhone friendly, which it certainly is. With fanless operation, thermal protection, an extra-long 5 foot mini USB cable and foreign object detection the Belkin Boost Up justifies its slightly above average price and is our Premium Pick. You may also be interested in some of these quality CR2032 batteries from our list, so check them out.
Key Features:
iPhone 8 to iPhone XS, Samsung, LG and more
AC adapter with 5 ft cord.
Fast charging for select smartphones.
7.5 watts of charging power.
Charges through most cases.
3 year warranty.
Weight: 4.2 oz.
Specification:
Brand

Belkin

Model

F7U027dqWHT

Weight

4.2 ounces
Mophie Qi Wireless Charge Pad – Apple Optimized
The Mophie Qi Wireless Charge Pad shares many of the features of the Belkin Boost Up. It's a 7.5 watt fast charger, it's compatible with a wide range of today's best handsets, it has the rubber ring on the top to keep your phone in place and rubber feet to keep the pad in place on your nightstand and extra thought and care has been given to optimizing the device for the iPhone 8, 8 plus and X. The result is a dependable, quiet, convenient wireless charger that will charge your iPhone 50% faster than standard 5 watt charging and bring your S9 across the finish line in around 2 hours.
Unlike some wireless charge pads that take a moment to think about things after you set the phone down on them, the Mophie starts charging the instant the phone is properly situated. Now, in the long run, this isn't going to make a lot of difference in the overall charging time, but to us it's indicative of a higher level of thoughtfulness being put into the engineering. There's an LED indicator when the phone is fully charged. It draws virtually no power when not charging and it provides foreign object detection (translation: metal detection) should you place a phone onto it that has a metal, or even partially metallic case. The only reason it didn't snag our Premium Pick is that, while the engineering is the first-rate, it's not going to win any beauty pageants. Find more great products like this by checking out our guide to the best solar powered backpacks.
Key Features:
7.5 watts charging power.
Fast charging available for some devices.
Non slip finish.
Optimized for iPhone.
Starts charging on contact.
Weight: 4.3 oz.
Specification:
Brand

mophie

Model

4116

Weight

4.3 ounces
Belkin Boost Up Qi Wireless Charging Pad
The 5 watt Belkin Boost Up is the kid brother of their fast charging 7.5 watt wireless pad. It's designed strictly for standard charging so while you can use it on your S9 don't expect to go from 0-100% in 90 minutes like you would with a 10 watt charger. This one will take more like 4+ hours. But hey, if you're asleep what difference does it make? The justifications for buying a 5 watt charger are becoming fewer and fewer as more phones, particularly iPhones, come on line that is able to accept fast charging. But then again, since most folks charge their phone while they're sleeping maybe it's the fast chargers that need to justify their existence.
That said Belkin has produced another design winner here and that sleek, sophisticated profile by itself might be enough to tip some folks over into the "buy" column, 4+ hour charge times or not. It does feature the company's extra-long cord with AC adapter, it will charge through non-metallic cases up to 3mm thick, it is compatible with virtually all Qi enabled devices and it's covered by a 3 year warranty. And those are all certainly good reasons to pick one up. Our guide to the best fast charging cables features more handy products like this; check them out.
Key Features:
5 watts charging power.
For Apple, Samsung, LG and more.
AC adapter with 5 ft cord.
Will charge through most cases.
LED charge indicator light.
3 year limited warranty.
Weight: 3.2 oz.
Specification:
Brand

Belkin

Model

F8M741tt

Weight

3.2 ounces
Anker Fast Qi Wireless Charging Stand
Breaking from the mold the Anker Fast Qi Wireless Charger features an upright design that allows you to interact with your smartphone while it's charging. It also features what is (for the moment) top of the line 10 watt charging as well as standard 5 watt charging that is typically 10% faster than other wireless chargers. You can flip your phone to landscape mode to stream movies or watch videos. Or flip it upright to update your social media accounts or chat with friends while the phone charges.
The Anker Fast Wireless Charger will charge through virtually any case up to 5 mm thick – except of course metallic cases. It's compatible with any of your late model Apple or Samsung handsets and it's without a doubt one of the best wireless chargers for work. That's because its upright design allows you to easily keep track of incoming calls, messages, emails and the like. If we have a bone to pick it's with the 3 foot micro USB cable. It really should be longer if you're to get the most out of the charger in a work environment where plugs can sometimes be in unpredictable or inconvenient locations. An amazing gadget you will love.
Key Features:
10 watts max charging capacity.
Fast charge for select devices.
10% faster for some iPhones.
3 ft micro USB cable included.
Charge in landscape or portrait mode.
18 month manufacturer's warranty.
Weight: 4 oz.
Specification:
Brand

Anker

Model

AK-A2524011

Weight

3.84 ounces
Google Wireless Charger Pixel 3
If you have a Pixel or Pixel 3 smartphone Google has the wireless charger for you. Designed first and foremost as an accompaniment to the company's handsets the Google Wireless Charger enables lightning-fast charge speeds at 10 watts while keeping your phone upright so you always know what's coming in. As such, this is another charger that's ready-made for both home and office. Just don't expect to get those lighting fast 10 watt charging speeds if you have an S9, because Google, in their infinite wisdom, designed the device for fast charging of Pixel handsets only. Everyone else is relegated to standard charging speeds.
While it's certainly their right to restrict which handsets get to take advantage of fast charging and which don't that unfortunate fact certainly puts a fence around the market for this device. But if big G is willing to live with that then who are we to admonish them for it? The fact is if you have a Pixel you now have a way to charge it quickly and dependably. You also have a way to enjoy your favorite photos while your phone is charging as the device doubles as a photo frame. This also makes an amazing electronic gift for your loved ones.
Key Features:
Up to 10 watts max charging power.
Seamless integration with other Nest devices.
Ultra-modern profile.
Fast charging available for select devices.
Doubles as a digital photo frame.
Weight: 5.6 oz.
Specification:
Brand

Google

Model

GA00507-US

Weight

5.6 ounces
Nomodo Wireless Qi-Certified Fast Charger
The last item on our list of best wireless chargers is not only an outstanding Qi fast charger, it's also a cup warmer/chiller that will keep your coffee nice and hot while you work or keep your ice coffee nice and cold while you work. Whichever you prefer. While only time will tell if having piping hot or cold, sweaty drinks in such close proximity to a phone that is laying down on a charging pad is an idea with legs, you have to applaud Nomodo for going out on a limb and giving it a try.
The Trio is compatible with most Qi enabled devices and will provide fast, reliable charging from 0-100% in about 3 hours for an S9. It's the only device on our list that is not nightstand ready (unless of course, you like a nice hot cup of coffee in bed). Nomodo Wireless Qi-Certified Fast Charger is a piece of work tech and an interesting one at that. Whether the concept survives the unforgiving marketplace however remains to be seen.
Key Features:
Fast charger and Mug Warmer/Cooler.
Mug included.
Creates portable Alexa hotspot.
For any Qi enabled device.
AC power adapter included.
1 year warranty.
Weight: 2.4 lbs.
Specification:
Brand

Nomodo

Model

16VW-800

Weight

2.42 pounds
Wireless Charger Buying Guide
How We Chose Our Selection Of Wireless Chargers
As wireless phone chargers are relatively new technology you can't really say "This manufacturer has a long history of producing high-quality wireless chargers, so they deserve a bit of special consideration". As such, whose brand name is on what product didn't weigh heavily in our decision-making process. Each product started at zero and had to earn a spot on our list based solely on its merits, all other considerations aside, (including 3rd party reviews which we typically take with a grain of salt anyway). That said, we always consider the price tag on such items, since we're all about delivering value to our readers.
What To Look For In A Wireless Charger
Most people use a wireless charger to charge their phone while they sleep at night. Typically it rests on the nightstand and folks just plop their phone down before they shut their eyes. Others, however, like to keep a wireless charger at the office and set their phone on the charging pad when they're not using it so that it's always getting topped up. If you're in the market for a Qi wireless charger here are a few things you might want to look for besides charging speed:
Number of coils - Some people see that charger X has 1 coil while charger Y has 3 coils and assume that charger Y must be faster. However, the number of coils actually has little, if any, the effect on the charging speed and instead has to do with the amount of active charging area on the pad. (Think of each coil like a burner on a stove top.) If there are 3 coils spread out across the surface of the charging pad it means you don't really have to be careful where you put the phone down. It will pick up a charge just about anywhere. If there is only 1 coil you have to be careful to set it down precisely on that coil or you are not going to get a charge.
Grip - Since most people put the wireless charging pad on the nightstand and charge their phone while sleeping they often reach for the phone first thing after waking up. If this is you - and you're not all there when you wake up - you may hit the phone instead of grabbing it cleanly and it could wind up on the floor. Unless of course, your charging pad has a grippy, no-slip surface.  Also, if you bump into the charging pad without realizing it and knock the phone out of alignment with the coil(s) you might wake up to find the phone didn't charge overnight. But again, this won't happen if the surface of your charging pad has sufficient grip.
LEDs - Some charging pads have bright always-on LED light features embedded in them. These look pretty cool but aren't so good to have on the nightstand where they're liable to keep you awake at night. Some LEDs, however, shine only for a few seconds or a few minutes after you place your phone on the stand and then they shut off so you can sleep. If the wireless pad you have your eyes on has LED lights, make sure to find out if they are always- on lights or if they shut off pretty quickly.
Wireless Charger FAQ
Q: Can wireless chargers charge through a case?
A: This is one of the most common questions people have when they're thinking about buying a wireless charger. And it's a good one. The answer to whether the wireless charger will work with your phone case is: "It depends". Qi is the most popular type of wireless charging by far and it works by way of magnetic induction coils, a transmitter and a receiver. If your phone case is made of plastic (as most are) it should not conflict with this system. The phone should charge just fine. If, however, your phone case is made of some type of metal it's almost certain that metal will interfere with the transmitter. And it doesn't take much metal to create interference. Even a small magnetic mount for your car on the back of your phone will likely interfere with the transmission process.
Q: Is wireless charging as fast as wired?
A: In most cases, as of this writing, wired charging will be faster than wireless. But that is certainly likely to change in the near future. In addition, there are some wireless chargers out there now and some Qi-enabled phones that support ultra-fast wireless charging. It's just not widespread yet. In truth, however, the speed issue isn't really much of an issue. Or at least it shouldn't be. Since most people charge their phone as they sleep. So whether it takes 1 hour or 4 hours doesn't really matter.
Q: Is wireless charging safe overnight?
A: Induction charging - which is what the Qi standard is based on - is the most common type of wireless charging available at the moment. It generates a weak electromagnetic field that only extends a short distance from the charging pad. There are no known safety issues with this type of charging. Electric toothbrushes and other forms of household tech have been using induction charging for several years without incident. In fact, induction charging may be safer than plugging in since there are no exposed electrical connectors involved in the process, which actually reduces the risk of shocks and short circuits. So you can sleep well knowing that your Qi wireless charger does not present a danger to you or your loved ones.
Q: How does the charging pad get its power?
A: This is another common question that comes up all the time. It's only natural that people would put 2 and 2 together and start thinking: "If I set my phone on the charging pad to soak up power, where is the charging pad getting the power I'm soaking up?" If you read through the "key features" above you probably noticed that quite a few charges come with 3 or 5 foot USB charging cables. These are the cables that plug into the wall socket and the pad to provide power. Most of them are pretty short because they're intended to be plugged into the outlet next to the bed. So why are they called "wireless" chargers? They're "wireless" because you don't have to extend a wire from your phone to the pad or the wall to charge it. Just lay your phone down on the pad and it will charge. The only type of totally wireless charging is that provided by a mobile, wireless power bank. But even then, at some point you'll need to plug the power bank in to recharge it.
Q: Can you use a wireless charger in your car?
A: You can. But it's not always the most convenient thing to do. Some cars today come with Qi enabled charging stations as a standard option. Unfortunately, most of these Qi stations are situated below eye level, down in the center console between the chairs. That makes it hard to monitor and potentially answer the phone while driving. (In fact, you shouldn't be monitoring or answering the phone while driving, though plenty of people do.) If you aren't partial to having the phone down and out of sight while you drive there are a number of different wireless charging stations available for cars that allow you to mount the phone up higher on the front or even the top of the dashboard. But that's a list for another day.
Q: Does wireless charging ruin your battery?
A: No. There is no proof that the best wireless chargers will damage your battery. One thing that is known to shorten the life of a lithium-ion battery is keeping it fully charged all the time. Or letting it drain to zero or almost zero before plugging it back in. Ideally, you'd let the battery drain to about 50% and then recharge it to 90 or 95%, with occasional charges to 100%. Why? It has to do with the way the lithium-ion battery works. And the fact that the more charged the battery is the faster the electrolytes within the battery will degrade. The full scientific explanation would take up a couple of pages, but that's the gist of it. So if you want to preserve your battery don't keep it fully charged all the time or let it drain to zero.
Q: Is Qi charging safe?
A: As we mentioned above the Qi charging standard is based on induction charging, which uses a weak electromagnetic field to charge the phone's battery. Rigorous scientific testing has not revealed any type of health or safety hazard from this type of charging. So the answer is "Yes. Qi charging is perfectly safe".
Sign Up Now
GET THE VERY BEST OF GEARHUNGRY STRAIGHT TO YOUR INBOX