Best USB Flash Drives in 2022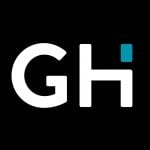 This product guide was written by GearHungry Staff
Last Updated
July 2, 2018
GearHungry Staff
GearHungry Staff posts are a compilation of work by various members of our editorial team. We update old articles regularly to provide you the most current information. You can learn more about our staff
here
.
GearHungry may earn a small commission from affiliate links in this article.
Learn more
Everything is in one form of data or another, and USB flash drives are their keepers. If you're still bringing a legal pad to meets to show off your ideas, or you think for a minute that your documents are safer on paper, you'd better think again. Having a USB flash drive opens up every realm of possibility to you, and allows you to share information with colleagues, friends, and others. The world identifies USB ports as a technology that likely won't ever become obsolete, and we're going to explain why in this guide, after showing you the ten best drives on the market. From one end to the other, we've covered everything you need to know.
The Best USB Flash Drive
Samsung BAR Plus USB 3.1 Flash Drive 128GB
The Samsung BAR Plus USB 3.1 Flash Drive 128GB is definitely one of the best-looking flash drives on the market. With a sleek silver casing that looks great plugged into any device, you won't look out-of-date. However, it's not all style and no substance – it's made from solid metal to make it tough and has an integrated keyring. In terms of storage, this drive has 128GB of space, but it's also available in 32GB, 64GB, and 256GB. It provides fast read speeds of up to 300MB/s, thanks to the latest USB 3.1 technology. That means it can move data-rich media files in seconds, which is an important trait in modern flash drives.
Key Features:
Solid metal body 
128GB
300 MB/s read speeds 
USB 3.1 technology 
Integrated keyring 
Specification:
Brand

Samsung

Model

MUF-128BE3/AM

Weight

0.04 ounces
SanDisk is back on track with another killer flash drive- Cruzer. You're buying this to store information, maybe sensitive data to store elsewhere, and that's good: this works perfectly for that. With a good Mbps reading and writing speed, it's doing its job, all at a rock bottom price. We chose the 128GB model for the best cost-to-GB ratio, giving you an immense value (you seriously won't believe the price that they've been keeping this at for a few years, earning them over 18,000 reviews on Amazon).
However, everything on our pro/con lists comes with a flaw or two. This one is rather minor: it comes with some added features, such as password protection for your files, but it's basically useless. It's so simple to get around that it doesn't really weigh-in on any purchase decision. While that was a bit disheartening, you do get the sturdy exterior build with a slide-out feature. Keep the internal components safe, and hang this around a lanyard to stay flashy (that might be our worst pun yet). You may also be interested in some of the best encrypted drives from our list, so check them out.
Key Features:
Secure Access software
Large space at the back for labeling
Retractable mouth for enhanced protective storage
5-year warranty
Specification:
Brand

SanDisk

Model

SDCZ36-064G-B35

Weight

0.16 ounces
Samsung 128GB USB 3.1 Flash Drive
You might have noticed just how small and portable this Samsung device is and how it seems quite easy to misplace. However, the Samsung MUF-128AB/AM USB 3.1 Flash Drive is sleekly designed to stay prettily inserted into the system storing files and serving as a reliable back-up device. Have this remarkably compact device that gives off an unnoticeable, unified look on your desktop at all times. It's the best way to add extra storage to a cramped up computer system without risks of damaging the external device.
It safely and reliably stores video, photo, music and document files for round the clock easy access. By staying fixed into the system, it saves time and provides extra file storage space with a reliable read speed of up 300mb/s. Of course, this speed varies depending on the host system, however, without limitations, this compact USB will easily transfer a full 3GB UHD movie within ten fast seconds. This small and compact device is a reliable storage for vital and important files overtime; the metal body is reinforced to withstand water spills and submersion as well as high temperatures. It also braves up to shock, sustainably holding on to all information even after a hazardous fall. Still unsure about the size? The included keyhole should help safeguard against easy loss and make it easier to keep with you when it's not plugged into the computer.
Key Features:
Compact and portable USB drive
Compatible with 2.0 and 3.0 ports
Speeds up to 300MB/s
5 year limited warranty
Specification:
Brand

Samsung

Model

MUF-128AB/AM

Weight

0.16 ounces
SanDisk 128GB Ultra Fit USB 3.1 Flash Drive
The SanDisk 128gb Ultra Fit USB 3.1 Flash Drive comes in a simple compact form that would easily stay glued to your computer acting as a great backup and round the clock transfer agent. With the massive memory capacity, this flash carries on its brain, store a large number of pictures, videos and music files as well as work/school documents and personal files within a simple tap-tap operation. The flash is able to transfer files much quicker than a regular 2.0 Flash Drive; transferring files 15x quicker than standard USB devices, save less time transferring and more time using and enjoying content.
With read speeds at 130mb/s, a full-length HD movie can be moved to the drive in less than half a minute. The signature SanDisk secure access ensures that your private data will always be protected and concealed from public eyes except the right password Is put in. In addition to that, the SanDisk recovery software ensures lost files or mistakenly deleted documents are safely recovered ensuring you never lose important content again. From high speeds to additional space and reliable storage, this SanDisk with a key-hole makes a great and portable flash drive for that uninterrupted user experience, day to day.
Key Features:
Plug and play operation
Compact and durable
Read speeds up to 130mb/s
Adds 265GB of storage capacity to host device
Specification:
Brand

SanDisk

Model

SDCZ430-128G-G46

Weight

0.16 ounces
PNY was that brand you saw on the shelves at Wal Mart or Staples, mulled it over, and decided to buy it anyway. Truth is, it was the underdog brand, but their attention to detail and desire to provide immeasurable quality really caught our eye. First of all, it's got a killer read speed with the USB 3.0 connection, and comes completely backwards compatible with your 2.0 ports. This gets detected quickly, and gives you lightning fast access to your files.
On the flip side of things, the plastic cap cover that comes with this is basically a dud. After the first time using it, it won't stick anymore, and the gap between it and the base of the drive makes it simple to remove it. Without much taste for the exterior, it gets the job done, and saves you an absolute ton of money in the long haul. PNY also offers technical support for free, so if you run into any issues, just give them a quick call. A+ to their customer services reps.
Key Features:
Compatible with 2.0 ports
Transfer speeds 10x faster than PNY 2.0 standard flash drives
Compatible with PC and Mac
Sliding collar, capless design
Specification:
Brand

PNY

Model

P-FD64GTBOP-GE

Weight

0.32 ounces
Kingston Digital Data Traveler USB Flash Drive
Kingston was another one of those digital giants who carried on over into USB flash drives and made an absolute killing. This USB 3.0 flash drive is backward compatible with USB 2.0 tech and ports, while also sporting the best warranty in the business. Kingston directly offers a five-year warranty on each flash drive, and that's nothing to scoff at. There were a few reviews we saw with a DOA notice, each citing tha the warranty works like a charm.
When you get to the dark side, it seems to be the problem a lot of these brands are facing: slow write speeds. We had a sporadic number bouncing around, so apart from it being mostly slow, it also doesn't appear to want to stay within the lines. Now, where else are you going to get 128GB of storage power for such a low cost, in a super durable case? Not many places. As with others, if you're not too keen on transferring GB-size files in the time it takes to snap your fingers, you're going to do fine with Kingston's data traveler. Find more great products like this by checking out our guide to the best USB C cables.
Key Features:
128GB capacity
Backwards compatible with USB 2.0
Five-year warranty straight from Kingston; no fear to be had
Specification:
Brand

Kingston

Model

DTIG4/128GB

Weight

1.6 ounces
Last but not least, we come at you with another SanDisk product, bringing 128GB of internal storage at a great price, all rocking on a 3.1 USB connection. While we're okay with the price, they made this an awkward size that bumps into other items you have in your USB ports. If you use a wired, USB keyboard and/or mouse, it's going to be a nightmare trying to hook this thing in properly.
With that, it does come with RescuePRO Deluxe, so if you can find room to fit the flash drive and your files were somehow corrupted, you've some some stellar protection lined up to retrieve your files to you, and take that weight off your shoulders. If you're still not sure what you're looking for in a USB flash drive, take a look at our guide below, where we'll delve into every nook and cranny behind the purchase-making decision. Then, look on back and grab your favorite. Our guide to the best Thunderbolt 3 Dock offers more great products like this.
Key Features:
Comes with USB 3.1 gen technology
64GB of internal storage
Includes RescuePRO Deluxe for quick file recovery
Specification:
Brand

SanDisk

Model

SDCZ800-064G-G46

Weight

4.8 ounces
SanDisk Extreme 3.0 USB Flash Drive
Did you expect anything less? SanDisk is one of the top providers of USB flash drives and SD/MicroSD cards, no matter where you look. They've managed to stay on top due to their quality build, and attention to detail. This comes with 3.0 USB, but is also backwards compatible to 2.0, though keep in mind, your Mbps will drop as a result.
The chassis is quite large, so it can be tough to comfortably fit into the USB port on your laptop. You get up to 64GB of storage, with an average write speed of between 250 Mbps and read of 190, allowing you to realize the full capacity of this flash drive in as little as four minutes. SanDisk, of course, builds one of the most quality flash drives out there, evident by their enormous consumer base, known dependability, and stellar warranty policies on all products. Make sure to check our electronic gift guide for more great items like this. 
Key Features:
Compatible with USB 3.0 and 2.0 ports
Easy file recovery with a deluxe offer software
Password security
Lifetime limited warranty
Specification:
Brand

SanDisk

Model

SDCZ80-064G-GAM46

Weight

0.64 ounces
USB Flash Drive Buying Guide
These typically mundane, rudimentary pieces of our everyday technological landscape often get overlooked, but there's more to your USB flash drive than meets the eye. If you've ever been wondering what really makes it tick, apart from storing all your cat videos and screenshots of Facebook comment threads, we're about to break it down.
How We Chose Our Selection of USB Flash Drives
We don't just look at what's on the sales page: there's far more to it than that. After personally testing these and reading their specs, and reviews, going through viewing file transfer speeds and investigating the case materials, we've compiled our results from the following criteria:
Reviews - Both good and bad, firsthand accounts from real users help give insight into a product before we end up purchasing it. We opt for the highest reviews first, and comb through different reviews in each star tier (for Amazon products), getting a feel for our shortlist before ordering them ourselves.
Quality - This comes down to the case material, the internal speed (which we'll get into in a moment), as well as whether they have covers, cases or slide-out buttons. If it's built to last and gets the job done quickly, and effectively, then it's on our list.
Brand - Brand loyalty is a dying trait to possess, so we look at it this way: if brand A and brand B each output ten products, but brand A has a higher number of good-quality products, then we're more likely to go with them. It's simple math through an elimination process, so we believe that brands don't have loyalty to cling to like they used to, and instead, it's based on data and performance.
Price - When doesn't this impact a decision? We would all like to live in a world where we can opt for our favorite or the "best" product that we want, but price will always be a determining factor. We kept a specific range going when we wrote this list.
Features to Look For in USB Flash Drives
Storage - After all, what's the point if you don't have excellent storage? If you're like us, you're carrying around large files, photos and on-the-go editing tools for your site and work. A USB drive should never replace your HDD for storage, but with some of these, they're large enough to be your digital home away from home.
Speed - We'll discuss the intricacies of speed further in the guide, but just know that you should be looking at 3.0 USB flash drives, with a high Mbps conversion rate.
Size - Not storage: physical size. They called these thumb drives for a reason, but now, you can get them as small as the USB insert section and maybe 1/16 an inch of an external case. However, we're still fans of larger flash drives that can't slip between the cracks in the floor.
Ease of use - Nobody gets it right the first try/: 50% of all attempts at plugging in your USB are going to be upside-down. It's just Murphy's Law. However, we're talking about how quickly is connects and pops-up on your PC/laptop, how easy it is to eject, etc.
Design - Come on, there are some seriously epic designs out there. While this isn't the primary factor you should be considering, it doesn't hurt to want a flash drive you're proud to pull out when it's time to plug it in.
USB Flash Drive FAQ
Q: What is a USB flash drive?
A: In its most basic form, it's a certain amount of storage that's predetermined by the manufacturer, fitted into a case or housing that's generally small enough to slap on your keyring. These mobile storage banks provide you with on-the-go access to local files, so whether you're using it for work or personal use, you can store, access and edit everything (that doesn't require a major program to open) right from your USB drive, eject, and be on your merry little way.
These are specifically useful for IT professionals who need to carry small programs and solutions in their pocket, so they can hop onto a client's computer and fix the problem in a jiffy. In today's technological landscape, the ever-growing informational world, there's an unending use for USB flash drives. In case you haven't noticed, the USB format isn't going anywhere: restaurants, hospitals and even outside external access ports are all putting USB jacks directly into the wall. Desktop USB power strips are outselling AC adapter power strips. This format, and the unlimited use of a USB storage drive, are here to last.
Q: What are the benefits of a USB flash drive? 
A: We've big advocates of always having some form of USB storage on you, but without being biased, here are the main reasons most people enjoy having a USB flash drive, and their primary benefits.
Compatibility: Just about every device on the planet is going to recognize and become compatible with your USB flash drive. That puts the power in your hand, whether you're going from Mac to PC using a multi-format reader to extract your files, your USB drive is going to be applicable just about anywhere.
More durable than disk drives: No, we're not talking about floppies. Your HDD is comprised of moving parts and disks, but your USB, partially because it's not holding a metric ton of data, doesn't need all that to properly function. It's an idle, miniature hard drive that stores data without being in full motion all the time.
File transfer speeds can be nuts: In a moment, we're going to break down 2.0's and 3.0's, but regardless of which you're using, USB drives offer far more reliable and quick transfer speed than most download speeds, even on crazy fast internet connections. You're relying on hardware that's right in front of you: that's not going to dip or drop because of the weather or your connection, and provides more reliable, solid transfer ETAs.
Safe backup: Using multiple USB drives is famous among writers who want to backup their data, keep it away from the prying eyes of the internet, and have some sense of surety when alternative means of cloud storage or backup methods don't work. It's rare, but when those fail, you have local storage sitting in a slot of your desk drawer. Their only kryptonite is magnets.
Q: What is the difference between a 2.0 and 3.0 USB flash drive?
A: When you're dealing with computers and electronics in general, everything gets more complicated the more sources and items are involved. There's a fantastically large difference between 2.0 and 3.0, starting with compatibility. If you're using a PC that has multiple USB ports, they're not all the same. You have some 2.0 ports and maybe one or two 3.0 ports, which only work with 3.0 configurations.
While those can mostly be applied to external devices, like HDMI adapter cables and what not, they also allow your 3.0 USB flash drive to spread its wings, and live up to the potential of the ultra fast transfer speed. 2.0 flash drives usually have a file transfer speed cap at 480 Mbps (which is still great), but your 3.0 can be ten times that at 4.6 Gbps. Yes, you could transfer entire video game files of 40GB or more in less than fifteen seconds. That's pretty amazing, yeah?
Now, as we said earlier, that depends on a number of factors. While these 3.0 transfer rates can be insanely fast, that's provided you have everything in perfect condition. More commonly, you're going to see an average speed of between 100 Mbps and 250 Mbps from a 3.0 USB flash drive, which still puts that mega-sized video game file at 3-7 minutes to transfer, tops. When the conditions are right, instant gratification is in your grasp. When they're not, it's still way faster than just about any other form of convenient data transfer.
Q: What does "Mbps" mean, and is it Important?
A: It's a defining factor. We just talked about it at length in the last section, but if you're unaware, it stands for megabytes per second. As time goes on, most data is getting larger, flashier (pun intended), and providing us with more resolution and graphical improvements. That means that larger file sizes need bigger transfer speeds to make your USB flash drive worth your time and money.
Q: How long will data last on a USB flash drive?
A: There's this bogus ten-year rule floating around, but it's widely misinformed content. Your flash drive storage isn't made of diamond; it's going to degrade eventually, but not like you think. Many sites (looking at you, eHow), scared the hell out of people with this ten year thing. In truth, it's more technical than that.
The plastic case and metal interior parts aren't going to degrade in ten years. If so, we wouldn't have a pollution problem, yeah? You only get so many write cycles, so the more you write to this USB flash drive and delete, the less times you get to do it in the future. Look at it as having a bowl of crackers, and for every time you use your USB flash drive to write or delete data, you're eating a cracker. Bowl's going to run dry eventually, right? This is why multiple back-ups are good. You can store a large number of files on a USB flash drive, stow it away, and it's still going to work twenty years later. Write cycles, not time.
Sign Up Now
GET THE VERY BEST OF GEARHUNGRY STRAIGHT TO YOUR INBOX