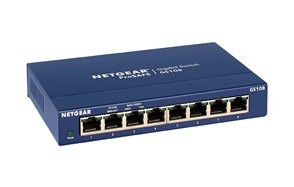 NETGEAR GS1088-Port Gigabit Ethernet Unmanaged Switch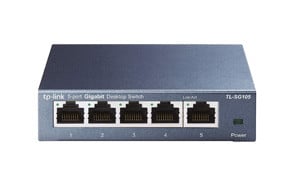 TP-Link TL-SG105 5 Port Gigabit Network Ethernet Switch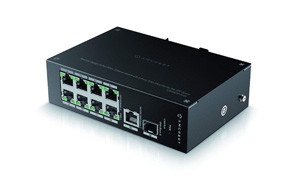 Amcrest Gigabit Uplink 9-Port POE+ Ethernet Switch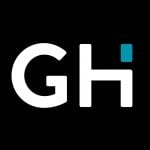 Whether you're an avid gamer or just someone looking to connect multiple wired devices at home or at the office, you need the best Ethernet switch. But which one is right for you? Perhaps you only need a few more ports to plug in devices. If you're experienced in building networks, there might be other additional features you should look for. In this article, we're going to show you which Ethernet switches you should focus on so you can build the home or office network of your dreams.
The Best Ethernet Switch
Ethernet Switch Buying Guide & FAQ
How We Chose Our Selection Of Ethernet Switches
Building a wired network could turn into a total fiasco unless you have a reliable Ethernet switch. Picking the best is often a hassle, that's why we focused on a few objective criteria when deciding which Ethernet switches to include in this guide. Here's how we picked.

Home/office suitability – Many of those who need a wired network are either gamers, homeowners or businesspeople who need an office network. We tried to address all these consumer categories and included on our list only Ethernet switches able to satisfy all users. The majority of these switches feature an easy Plug and Play configuration that allows both experts and beginners to create a home or office network without hassle.
Build quality – Most home users tend to place their switch either on the desktop or mount it on a wall in a visible place. More often than not, a quality build is more aesthetically appealing than a cheaper build, that's why we only selected those models that inspired robustness. Some of the switches mentioned in this article boast sturdy metal cases. Those made of plastic transmitted us an overall quality feel.
Number of ports – We know different users may have different needs. Whether you're looking after a small Ethernet switch with up to five ports or a larger unit with eight ports or over, you can find the right model for you in the list above.
Consumer Reviews – The easiest way to find the true value of a product is by analyzing consumer reviews. All switches that made it to our list have been praised for their performance, reliability, and durability. Users have also appreciated the quality build of these switches alongside their down-to-earth prices.
Value for money – It is hard to decide which is the value of a switch based on its price alone. For this reason, we aimed to include only those products that bring real value for money. From the quality of the construction to versatility, the switches above are really worth the investment.

Features To Look For In An Ethernet Switch
If you've ever run out of Ethernet ports on your router, perhaps you know that feeling of frustration that comes with it. Or maybe you want wired connections for all the devices in your home entertainment center, but don't want to string multiple cables from the living room to wherever you happen to have your router.
An Ethernet switch is often the best way to extend your network and picking the best for your needs shouldn't be too tricky. However, there are a few concepts you should understand,so you don't buy the wrong switch or overspend needlessly.
Number Of Ports - The most important thing to figure out is how many ports you need. Think of how many devices you have to connect to your network. If it's just a handful of them, you could easily get away with a five-port switch, which is perfect for wiring four devices plus connecting your switch to the router.
An eight-port switch is typically preferred by gamers who want to connect more than one computer – plus gaming consoles and other devices –to the network.
Unless you're planning to use the Ethernet switch as the primary hub for all your devices, odds are you won't need a 16-port or 24-port switch. However, such a device could be needed if you're building an office network.
We found that most people prefer the eight-port switches in terms of both needs and budgets.
Speed - Depending on your needs, you can choose between two types of switches, those with Fast Ethernet and those with Gigabit Ethernet. We're huge fans of the latter, as most routers come with Gigabit Ethernet ports anyway and it's a pity to hamstring yourself by pairing it with a slower switch.
In broad terms, Gigabit is about ten times faster than Fast Ethernet. You may believe slower speed means lower price. Even if this is technically true, you might not save enough to justify a poorer choice.
However, you should also consider the ISP plan you're paying for. If your internet provider only gives you 50Mbps downloads, it's unlikely you'll notice any speed difference between a Fast Ethernet and a Gigabit Ethernet device.
You'll still be able to stream music and 4K videos with Fast Ethernet, and you could save some coffee bucks.
However, if you're on a fast fiber network, there is a huge difference between the two types of switches, and you could use the ten times faster download velocity.

Quality of Service - Quality of Service – or QoS – is another important feature you should consider. It lets you manipulate traffic so that your switch can forward it in a manner consistent with the behavior required by the application generating the traffic. Thanks to this feature, your network will be able to differentiate traffic and prioritize it.
This feature is extremely important if you want to stream music or video. A device without QoS will deliver data in a first-come-first-served fashion without prioritizing time-sensitive data packages. In other words, the quality of voice or video services could be affected.
However, if you're a subscriber of such a service, you might demand acceptable levels of quality each time you want to use those services. And that's where QoS steps in. This feature is able to prioritize traffic among a bunch of other technical things.
In simple words, QoS is as important to your network as the waiting place is to the McDonald's Drive-Thru. If someone ordered $50 of stuff, they can sit and wait for their order to be ready; those who only want a coke can simply pass and get along with their business without waiting in line.
Managed vs. Unmanaged Switches  - If you're in the market looking for the best Ethernet switch, you might have also noted there are managed and unmanaged devices. Which one is right for you pretty much depends on the type of network you're creating.
Unmanaged switches are ideal for home users and anyone else with limited tech and IT knowledge. This type of switch is nothing but a simple hub in which you can plug in your devices. Once they are all connected, just put the switch somewhere and forget it exists.
You won't have to make any updates nor provide other types of input, while the switch will just do its job smoothly and quietly.
Tech experts tend to prefer managed switches. These devices can do everything an unmanaged device can, but they also allow you to log into a web-based user interface or app to adjust some settings or update the firmware.
Some of the things you can manage are the QoS rules, VLANs, or you can set up bandwidth limits.
However, keep in mind that managed switches cost more than unmanaged ones. Setting up your parameters could also be tricky if you're not an expert. Furthermore, some managed switches tend to reset to factory configuration every now and then, so you'll have to keep reconfiguring your device each time this happens.
Types Of Ethernet Switches
In broad terms, we can talk about two types of Ethernet switches, modular and fixed.
Modular switches– give you all the expansion capabilities you need and are great for those looking to build a professional network. You can add more modules as your network grows without having to buy a new switch. This type of devices provide utmost flexibility but have exaggerated costs. Yes, the costs are justified by their complexity, but if you're not planning to connect an entire neighborhood to your home network, a fixed switch could be a better starting point.
Fixed switches – are not expandable, and almost all models designed for home or small business use stand in this category. Digging further into the matter, we can break down this category into unmanaged, partially managed, and managed switches.
We already discussed the managed vs. unmanaged switches above, but to sum it up:
Unmanaged switches: Are the most commonly used in home and small business networks. They are less expensive, but they can't be modified or managed. However, most homeowners praise their simplicity. Plug them in, connect your devices, and forget they exist.
Partially managed switches: Also known as smart switches, come with some bells and whistles, such as basic management features and the ability to create some levels of security for your network. However, the management interface is much simpler than a managed switch interface. Nevertheless, most smart switches will let you set up QoS and VLANs.
Managed switches: Provide the highest level of security and give you full management over your network. They give you all the bells and whistles, and you can set up and configure virtually any part of your network. It's easy to understand this option is also the costlier. They are ideal for organizations and also for growing networks.
Besides the types above, we can also categorize switches based on their Power over Ethernet abilities or based on their standalone or stackable design.
PoE switches – allow you to power devices such as a wireless access point or IP phone and transmit data to the device via the same cable. They offer great flexibility for a larger network and are especially handy in places where it's difficult to reach a power outlet.
Stackable switches – allow you to connect multiple switches and configure them as a single entity, whereas standalone switches have to be configured separately, one by one, and handled individually. Standalone models are perfect for home use and also preferred by small businesses. If your network is growing rapidly though, a stackable switch could be a better option.

Ethernet Switch FAQ
Q: What is an Ethernet switch?
A: An Ethernet switch is a device used to build a network connection between computers or other "smart" devices. In a home or office, it functions as a central station or hub that connects PCs, gaming consoles, printers, and even home entertainment centers to each other through a wired network.
Q: What does unmanaged Ethernet switch mean?
A: Unmanaged switches are simple devices that boast a Plug and Play architecture. They require no configuration at all, and all you have to do is plug them in, connect your devices, and wait for the switch to work without any other intervention from your side.
Most unmanaged switches come with default QoS settings and don't excel in terms of security, but are rather inexpensive and ideal for home users and small businesses.
Q: Does Ethernet Switch reduce speed?
A: No. An Ethernet switch doesn't reduce speed, and it will most likely improve the overall performance of your network. Hardwiring your devices into a switch can reduce interference and signal loss, two of the main issues of Wi-Fi connections. Although you'll be using the same speed, the overall performance of your network will likely improve.
Q: What is the difference between an Ethernet hub and switch?
A: Both Ethernet hubs and switches are networking devices designed to connect multiple computers to a network. Typically though, a switch is used to connect the various network segments, such as PCs, gaming consoles, etc., whereas hubs are usually used to connect multiple Ethernet devices together and make them act as a single segment.
Due to this difference, switches are capable of performing better than a hub, by selectively forwarding data to the network segments that actually need it.
A switch is a better option for home networks, especially if you use applications that generate high amounts of traffic, such as heavy audio file sharing or playing multiplayer games. With this in mind, all you have to do is choose the best Ethernet switch for your home network.