Best Portable Bluetooth Speakers in 2022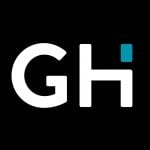 This product guide was written by GearHungry Staff
Last Updated
May 14, 2022
GearHungry Staff
GearHungry Staff posts are a compilation of work by various members of our editorial team. We update old articles regularly to provide you the most current information. You can learn more about our staff
here
.
GearHungry may earn a small commission from affiliate links in this article.
Learn more
The fate of the party used to rely on bulky speakers that you paid hundreds (sometimes thousands) of dollars on. With the best portable Bluetooth speakers, it's the last thing you'll have to worry about. These little devices pack a serious boom, fit in compact spaces, and allow you to move the party zone, like transplanting it from one spot to another. Everyone loves music, and the focus on advanced audio technology has given us the unique opportunity to give you the low-down on the best portable audio equipment to keep you in full rhythm.
The Best Portable Bluetooth Speaker
JBL Flip 4 Waterproof Portable Bluetooth Speaker
When having a conversation about the best Bluetooth speakers out there, there is no way the JBL Flip 4 Waterproof Portable Bluetooth Speaker won't worm its way into it. For over 60 years, the JBL brand has been churning out quality products with incredible consistency, and with the JBL Flip 4, they have once again created a product that is worthy of praise. This lovely speaker comes with several features that make it such a great product to buy for yourself. The most obvious feature is the sound that is very special and crystal clear making it ideal for listening to your favorite songs. On top of that, the sound is also great for making and receiving calls. No doubt, the sound quality is incredible and there are no echoes when using the JBL Flip 4 which makes all the calls you make or the music you listen to, of the highest quality.
On to other grand features, the JBL Flip 4 also lets you connect up to two Bluetooth enabled devices, allowing you and a friend to take turns in playing music from the speaker. And in terms of construction, few devices are as durable as the JBL Flip 4 as it can not only handle a few scrapes and bumps, but can even survive being submerged in water. Completely waterproof, the JBL Flip 4 is an amazing device that can be used at any time and in any location. What's more, it also has the unique JBL connect plus feature, which lets you hook up as many as a hundred JBL connect plus enabled speakers to amplify the sound; no doubt, this could be a game-changer for parties. Of all the products on this list, the JBL Flip 4 is unarguably the best of the bunch and is a complete no-brainer to buy.
Key Features:
Powerful 3000mAh Li-ion battery that can last up to 12 hours
JBL connect plus feature lets you connect with other JBL speakers for incredible sound
Completely waterproof
Sturdy construction that aids longevity
Specification:
Brand

JBL

Model

JBLFLIP4BK

Weight

1.14 pounds
OontZ Angle 3 Portable Bluetooth Speaker
Our silver medal-winning Bluetooth speaker comes from Cambridge Soundworks, bringing a slew of killer features, all on a super low budget. Connecting to the Bluetooth setup is simple, with a quick connection and a streamlined effort to listen to your tunes as soon as possible. On top of that, with OontZ Angle 3 you also get the least amount of bass distortion possible. Cambridge Soundworks understands that a higher volume at the cost of quality is not an option. Nothing comes without flaws; you don't get the case that appears advertised on the sales page, and the controls on the speaker themselves are a bit touchy. It can take two or three presses to register, which is frustrating when you're dealing with the volume operations. IPX5 waterproofing and a built-in microphone for answering phone calls add a little more oomph, making this one of the most viable and inexpensive options for a Bluetooth speaker. Trying to bulk-up the party on a low budget? Cambridge has you covered. Our handy guide to the best soundbars features more great products like this. 
Key Features:
Powerful bass enhancer which improves sound
Splashproof and rainproof which makes it usable in any situation
Stylish and portable design that enables it to be carried anywhere
Incredible wireless range and swift Bluetooth connection
Specification:
Brand

Cambridge Soundworks

Model

OONTZ ANGLE 3 BLACK GRILLE

Weight

9 ounces
Super easy Bluetooth connectivity option
Little to no bass distortion
Sales page advertises case, only to tell you it's sold separately
Pause/play/volume controls can take 2-3 touches for a single action
Bose SoundLink Color Bluetooth Speaker II
Bose has long been known for its innovative sound-related products, and when you mention the best brands, they are a name that always comes up. The Bose SoundLink Color Bluetooth Speaker II is another product from the Bose stable that once more shows their incredible knack for creating such innovative products. The Bose SoundLink has a soft silicone exterior which feels great to the touch but also has the added advantage of being easy to carry about with you wherever you go. Moving on to the features that truly make it shine, the Bose SoundLink is outfitted with Bluetooth 4.2 which gives it vast range, and it also has an auxiliary port that lets you plug in a jack for various applications.
What's more, this fantastic speaker has a voice prompt feature that eases the process of pairing the speaker with a Bluetooth-enabled device. Besides, the speaker also contains a robust lithium-ion battery that can last up to eight hours of use. Add to that the USB charging capabilities, and you have a product that is incredibly easy to fall in love with. As to where this Bose product shines the most, it would have to be the waterproof feature. The SoundLink is incredibly waterproof and can be used in the rain, shower, and any other body of water without any hassle. On top of that, if you want to host a party and you need to amplify the sound of the speaker, you can do this easily with the linking feature, which allows you to connect with another SoundLink to amplify sound. You could also use the Bose SimpleSync technology to connect with a member of the Bose smart home family and play your music in sync.
If you also like motorcycles, be sure to check out these top motorcycle handlebar speakers from our list.
Key Features:
Portable design for easy transport
Powerful sound that beats most speakers on the market
Equipped with Bluetooth 4.2 for better wireless connection and range
Long-lasting lithium-ion battery that can last up to eight hours
Specification:
Brand

Bose

Model

752195-0100

Weight

1.2 pounds
Anker Soundcore 2 Portable Bluetooth Speaker
With such unbelievable sound and incredible features, it's a wonder that the Anker Soundcore 2 Portable Bluetooth Speaker is as affordable as it is. Blessed with 12W of volume which is enhanced by some powerful bass and further improved by dual neodymium drivers, you can see why this is such an incredible speaker to own. No doubt, the sound control on the Anker Soundcore 2 is impeccable and it features absolutely zero distortion no matter the volume it's on and the sound remains crisp and clear.
That's not all; the Anker Soundcore 2 is also made for all seasons and all environments, including the yard, swimming pool, or the park. The rugged construction of this device means that even when it's outside facing the elements; it still works just fine and doesn't present any challenges. So, if you are in search of some great stereo sound, you can pair two Soundcore devices together via a single gadget and play music from both at the same time. The manufacturer also claims that this is a speaker with one of the longest lifespans you'll ever meet. Outfitted with a mammoth 5200mAh li-on battery, the Anker Soundcore can play up to 24-hours of music non-stop to the delight of the user.
Key Features:
Waterproof and splashproof
Incredible sound that doesn't distort even at the highest volume
Powerful 5200mAh li-on battery that can last for 24 hours
Features Bluetooth 5 for excellent connection and greater wireless range
Specification:
Brand

Anker

Model

AK-A3105014

Weight

12.6 ounces
JBL Charge 3 Portable Bluetooth Speaker
JBL took the cake for top Bluetooth speaker on our list, thanks to their extended battery life (20 hours, so the party never stops), as well as their excellent IPX7 waterproof rating. JBL runs into a few issues with the bass. Around 75% volume, it starts to get a bit wonky, but that shouldn't be an issue since Charge 3  is one loud speaker. You get a little LED light to indicate if Bluetooth is connected, which doesn't always register connections, but when it works it's a great tool. JBL supports multiple speakers in the same network, so you can turn a party scene into the ultimate outdoor space. We're also fans of hooking this up to replace a PC or TV soundbar, because it operates while plugged into the AC adapter.
Key Features:
Connect multiple JBL speakers to make a surround sound experience
IPX7 waterproofing
Twenty-hour battery supply
Specification:
Brand

JBL

Model

JBLCHARGE3BLKAM

Weight

1.8 pounds
You can hook up three smartphones at a time
Can be used to replace soundbar on TV or PC
The bass control is weak
Bluetooth connection LED light doesn't always work
Aiwa Exos-9 Portable Bluetooth Speaker
We're going a bit bulkier for our third pick- Exos-9, but despite the lack of mobility that smaller, pill-shaped Bluetooth speakers have, it packs a serious punch. The bass and volume are in perfect sync, so you get to avoid that droning buzz that lower-quality speakers always flood the air with. The price is a lot steeper than our first two picks, but at the cost, you're getting every penny's worth in features. You even get a customizable bass setting and visual equalizer, so you can play your tunes, your way. You get enhanced dual-coin subwoofers, and we dare you to see how loud those puppies can go. You also get a one-year warranty from Aiwa, but based on the quality and attention to detail, users are reporting years of use without any issues. This is a perfect gift for music lovers.
Key Features:
Dual voice-coil subwoofer for improved sound operation
Nine hours of battery life or AC adapter power source
Includes a one-year warranty
Specification:
Brand

Aiwa

Model

FBA_Aiwa-9001

Weight

13 pounds
Customizable bass and graphic equalizer settings
Can link up two to the same sound source + smooth listening (no buzz)
High price
Larger, bulkier model than standard Bluetooth speakers
JBL Boombox Portable Bluetooth Speaker
Coming at you with another epic JBL product, only this time, with a bit more under the hood. JBL pumped out a killer new-age Boombox, outfitted with ultra-fast Bluetooth receivers and an impressive 24-hour battery reserve. That's enough time to party from dawn to dusk, and keep your phone charged off the battery. With all this awesomeness, you're going to see it reflect in the price tag. Our only grievance with the speaker itself, is the miniscule interface that's sort of nestled under the top carry plastic handle. With that in mind, you'll still be able to enjoy the IPX7 waterproofing, as well as perfect weight balance. Lightweight enough to carry, heavy enough to stay where you put it, and powerful enough to keep the party going.
Key Features:
Includes IPX7 waterproofing (also good against dust buildup)
Twenty-four hour battery reserve keeps devices charged as well
Lightweight to carry easily, heavy enough to stay in place
Specification:
Brand

JBL

Model

JBLBOOMBOXBLKAM

Weight

6.25 pounds
Seriously high sound output with no bass buzz
Durable build; withstands a lot of damage (we may have dropped it)
One of the highest prices on our list
Small and awkward interface
Bose SoundLink Bluetooth Speaker
Turn up the volume, and dance like Ferris Bueller down the hall. Bose has been one of the key standards in sound technology for years, but they've really done it with their SoundLink. You endure a couple of issues, which we always like to get out of the way first. The build is great, but the venting around the 360 degree speaker is easy to scratch the paint off of, and a little too fragile for our liking. You get to connect two speakers together at a considerable distance, but the Bluetooth connectivity to your device does take a little bit longer than we would like. All in all, those issues are minor in comparison to the excellent bass and volume functions of the SoundLink, giving you a chance to either amp up the party, or make use of your day off with some loud tunes flooding the house.
Key Features:
360 degree sound emittance
Durable aluminum body
IPX4 waterproof rating (indoor use preferred)
Specification:
Brand

Bose

Model

739523-1310

Weight

1.46 pounds
Pair up to two speakers up to 50 feet away
Twelve-hour battery life
Speaker venting easy to scrape/dent
Bluetooth connection takes longer than it should
One of the leading battery and audio companies on the planet dropped the ultimate addition to your home. To air it out right away, Soundcore Flare works beautifully for streaming music, but not so much for aux connection. There seems to be a lesser-grade hardware to transmit the sound from your device when directly plugged in. While the inclusive app isn't anything to boast about, the sound quality that does escape this tower-style speaker is breathtaking. The 360 degrees of sound actually evenly distributes throughout the room, giving you an even balance of sound. Mess around with the precision equalizer to keep your perfect sound for your preferred genre, all while enjoying the flashing LED five-color display to match along with the beat of your music. Last but not least, for this level of quality through a name brand, they're practically giving it away at their standard price. Make sure you also check our guide to the best tower speakers.
Key Features:
Color-changing LED base
Able to sync up to two Flares together
Precision equalizer keeps sound and bass on-point
Specification:
Brand

Anker

Model

AK-A3161011

Weight

1.17 pounds
Killer price
360 degrees of sound works evenly on all sides
Inclusive app is sub-par, which messes with the Bluetooth connectivity a bit
Lower quality when fed through aux cable (hardware issue)
Introducing the micro model of the previously-reviewed SoundLink: Bose put their best efforts forward, giving you a perfect blend of bass and volume to keep your audio playing in a crisp, clean format. They took a step-up from their larger model, by creating a much more durable casing that's ready to withstand bumps in the night, and normal wear-and-tear. The battery life is less than desirable, only giving you six hours before needing another charge. The built-in speakerphone system to take calls with also lacks any form of clarity, and we don't recommend you purchase this with that in mind as a key feature for yourself. That being said, SoundLink Micro does come with an IPX7 waterproof rating, and a reasonable wireless range of up to thirty feet from the streaming source. Bose slapped an excellent price on this model, given their quality and attention to detail. Certainly one of the best portable Bluetooth speakers. Our selection of the best tailgate speakers offers more great products like this so check it out.
Key Features:
IPX7 waterproof rating
Tear-resistant strap for on-the-go music
Wireless range of up to 30 feet
Specification:
Brand

Bose

Model

783342-0900

Weight

10.2 ounces
Durable build resists common damage and frequent bumps
Clear, balanced use of bass and volume throughout every test
Only six hours of battery life
The built-in speakerphone for taking calls is poor quality
You can't stay away from JBL when you're talking about sound quality. They went ahead with a micro model, and made one of the best miniature Bluetooth speakers we've ever used, while still boasting a ton of power. For starters, Clip 2 is one of the most inexpensive models on this list, and most of the entire exterior is tough as nails. Most; the loop that holds the included lanyard isn't as strong, and some users have reported it cracking or breaking off entirely, rendering the carry option useless. As with most of these Bluetooth speakers, they're quick to add-in a microphone option to answer calls, but few have actually made them decent enough quality to worth marketing, which stands for this model, too. Altogether, having IPX7 waterproofing and a perfect balance of bass and volume could be the saving grace of your day.
Key Features:
IPX7 waterproof rating
Connect up to two Clip models together
Integrated 3.5mm cable
Specification:
Brand

JBL

Model

JBLCLIP2REDAM

Weight

6.6 ounces
Low cost for excellent JBL quality
Durable; withstands knocking around hooked to a bag
Lanyard is strong, but plastic loop on device is not
Speakerphone mic is low quality
Ultimate Ears UE Roll Black Volcano Speaker
We've saved a stellar one for last. FLoat the Black Volcano speaker on the water if you dare, because it's rocking an IPX7 waterproof rating. You get a battery life of nine hours, but it takes more than half that time to receive a full charge from the AC adapter. This was designed for the pool, made apparent by the 65 foot range for mobile devices. Audio quality doesn't dip whether it's connected by aux cable or Bluetooth, but it doesn't get louder than 85db. If you're still not certain which portable Bluetooth speaker is right for you, we've got a comprehensive guide for you to consult below, pulling all of the details out into the light.
Key Features:
IPX7 waterproofing
Nine-hour power reserve
Upkeeps quality from aux to Bluetooth and back
Specification:
Brand

Ultimate Ears

Model

984-000659

Weight

11.7 ounces
Fantastic affordable price
Long mobile range on our list (65 feet)
Takes over five hours to charge
Only up to 85db of sound
Sony SRS-XB23 EXTRA BASS Wireless Portable Speaker
It's amazing we've reached this point in the list without reviewing a Sony bluetooth speaker. Known for creating some of the best audio tech, Sony is a brand name we can all trust. We've chosen the Sony SRS-XB23 EXTRA BASS Wireless Portable Speaker for the guide because it gives you everything you could ever want from a bluetooth speaker – amazing sound quality, deep velvety bass, a long-lasting battery (12 hours), and a durable housing. In fact, the waterproof, rustproof, shockproof, and dustproof housing is one of the best in class. Add all this together and you've got the perfect bluetooth speaker. Oh, and you can connect up to 100 of these together to really get the party going. 
Key Features:
Extra bass sound 
Waterproof, rustproof, dustproof, and shockproof
12 hours of battery life 
Connect up to 100 together 
X-Balanced Speaker Unit 
Available in nine colors 
Specification:
Brand

Sony

Model

SRSXB23/B

Weight

1.26 pounds
Great sound quality 
Can connect to other speakers 
Super durable design
Some customers had issues with battery charging 
Portable Bluetooth Speaker Buying Guide
Electronics, and specifically audio equipment come with a slew of picadillo's. We've ironed out all the details of what you should be looking for, breaking them down into their most basic elements. Remember those days when people used to brag about their sound systems sitting in the trunk? While these won't be as massive, you'll be able to boast about your capabilities and their portable, micro size. Let's get into it.
How We Chose Our Selection of Portable Bluetooth Speakers?
We took a look at just about every single feature imaginable and cross-referenced customer reviews, Gear Hungry reader reviews, and our own personal accounts. Based on the following criteria, we came to a conclusion on the list.
Each spec of the audio quality
Bass features (tested at all volumes)
Size and weight for portability
Battery life during personal use vs. what the manufacturer said
Waterproof capabilities
Overall cost and value
Aesthetics and overall practicality of the design
If they work while charging
Overall range
Ease of connectivity
Life expectancy
We'll cover some of these in a broken-down fashion in our next section, giving you some insight into the main attributes to look for. It's all about function, and with electronics, a bit of flair never hurt anyone.
Features to Look for in Portable Bluetooth Speakers
Audio quality - This is measured in a signal-to-noise ratio, on a scale of one to one-hundred, measured in decibels. This is the more simplistic way to display the audio quality to consumers, because they actually measure it in sound control tests of wattage output, an SPL level, and capture the quality a meter away. Basically, a 90-100 decibel radio is ultra-high quality.
USB charging - Most of these devices are going to outlast the battery on your smartphone or tablet. Having a USB plug-in option to piggyback off of the main power supply, in order to keep your device running and the music flowing, is basically a necessity.
Volume capability - Better volume doesn't always mean better sound; it's all about the audio quality corresponding to the volume level in a proper way. If you have a high audio quality, you'll be able to boost the volume and still enjoy the crisp, clear-quality sound. If you're going to host the party, a higher volume limit is definitely in order.
Battery life - Nobody's ever heard of a good party only lasting for two hours. Your battery life matters immensely, but if you forget to charge the battery, having the ability to play while charging is an added benefit.
Size - These days, it's not about the size of the audio equipment, it's about the capabilities. Size is all based on preference, and how much you're willing to drag around. Most portable Bluetooth speakers are going to be between one and two pounds, and rarely more than that. We also recommend Bluetooth speakers for creating a little more fun at the campsite; lower weight is better for everybody.
Waterproofing - The best things in life are waterproofed. You can use these in the bathroom while you're bathing, or have them by the pool without worrying about splashes (keep in mind, they're not built to go underwater). There are different IPX ratings on waterproofing, which we'll discuss further into the guide.
Design - Two words dictate how we arrange and test products here on Gear Hungry: function, and flair. If you're getting a highly-functional device that's well worth the money, you shouldn't have to glare at an eyesore. We threw design into the mix of reasons why we picked this list, and so should you.
Wireless range - Your speaker has to move wherever the party does. Most Bluetooth speakers have a fair range away from your device, but if you don't want to sacrifice access to your phone to display your tunes (especially if you're using a streaming service or YouTube, where you can't exit the app and keep the music playing), you'll need a higher range. If you're at your house, connecting your speaker to your PC or laptop that's inside the house can be a viable option, but it all rests on a reliable signal strength and wireless range.
Price - Price is a factor in everything you do. No matter which way you slice it, you're going to save a hefty chunk of change by opting for a portable Bluetooth speaker over a large sound system. We have a fairly diverse selection of prices on our list, each with its own benefits. We believe you get what you pay for.
Portable Bluetooth Speaker FAQ
Q: Why do you need a portable bluetooth speaker?
A: Everybody enjoys tunes; they keep the party alive, your mood mellow, and a comfortable environment at a party. These are just a handful of the occasions and locations we've used these portable Bluetooth speakers, giving you a bit of inspiration, and a goal in mind for your purchase.
Hiking trip - As much as you want to, you can't hike the whole time. When it's time to take a rest and put up the blow-up tent for the night, it's also time to put on some calming music and just enjoy your stress-free day out in the wilderness. If you're going couples camping, it's also the perfect way to set the mood to rekindle a missed connection.
Outside by the pool - Lounging or doing Olympic laps, some rocking tunes can put the wind in your sails, or allow you to work on that tan. Who says you can't multitask?
The gym - In case you didn't know, we're big advocates for getting your own home gym equipment and making the perfect atmosphere to work out in. Putting on some inspirational, motivational music can help keep your mind in the moment when you're trying to rock it for that perfect six-pack. Eye of the Tiger, anyone?
These also work perfectly to keep summertime cookout festivities going well into the night. Silence is the secret assassin of get-togethers, whether it's a lofty shindig, house party, or just grilling and letting the sun cascade down.
Q: How to pair and connect speakers with a bluetooth device
A: Technically, you'll be pairing the speaker with your device. First thing's first; you have to make it discoverable. Next, you have to go into your device's Bluetooth settings. Unless you're in a densely populated apartment building, you should have no problem locating the speaker's name. Just to be safe, look at the paper insert that comes with your new speaker, and find the unique identifier number to pinpoint where your speaker is in the dropdown list of options when you flick Bluetooth on.
Instructions may appear on-screen, depending on which brand you go with. Some of them (none on our list) may opt for you to register the product now. You'll now match your Bluetooth device (which is searched) to the speaker (which is waiting to receive a signal). You'll get a visual and/or audible notification, stating that you've successfully paired your devices.
Q: Does a bluetooth speaker drain my parent device battery faster?
A: If your phone or tablet, or whatever you're using, has a lock screen, just be sure to keep it locked while your tunes are playing. It's going to use the same amount of battery as if you were attached to a Bluetooth headset. In general, if you play music on a device through its own speaker, it's going to take up a little less battery than if you're using Bluetooth; that's not exclusive to Bluetooth speakers. Your device has a Bluetooth receiver, and it takes power to operate. If the Bluetooth setting on your device is on, it'll use a little more battery, period.
Understanding the Difference in IPX Waterproof Ratings for Your Bluetooth Speaker
Waterproofing is great, but it's good to know exactly what your waterproof rating can handle. There are different grades, measured in IPX ratings, as follows:
IPX0: You won't see this displayed from advertisers or manufacturers, because this boasts absolutely zero protection from water. Your device will get damaged and possibly destroyed.
IPX1: Protection from drops of water (not rain) for five minutes.
IPX2: Able to take trickle-sized splashes of water, needs to be dried immediately.
IPX3: As long as your item is upright, it'll withstand very light splashes for a minute or two.
IPX4: Protects against one or two light splashes of water, for no longer than three minutes.
IPX5: Withstands a minimal amount of sprayed water for a short amount of time.
IPX6: Withstands light sprays of water for a small amount of time.
IPX7: On average, your device will last for up to a half-hour between two and three feet of submersion.
IPX8: These blend into manufacturer specifics. Usually, you'll get some sort of a system where they measure a certain amount of feet underwater that it can handle, but only for a certain number of minutes.
Sign Up Now
GET THE VERY BEST OF GEARHUNGRY STRAIGHT TO YOUR INBOX