Last updated:
21 Jan 2021
15 Best Portable Bluetooth Speakers (Review) in 2021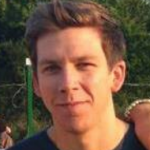 This product guide was written by Jordan Carter
The fate of the party used to rely on bulky speakers that you paid hundreds (sometimes thousands) of dollars on. With the best portable Bluetooth speakers, it's the last thing you'll have to worry about. These little devices pack a serious boom, fit in compact spaces, and allow you to move the party zone, like transplanting it from one spot to another. Everyone loves music, and the focus on advanced audio technology has given us the unique opportunity to give you the low-down on the best portable audio equipment to keep you in full rhythm.
The Best Portable Bluetooth Speaker
Portable Bluetooth Speaker Buying Guide and FAQs
Electronics, and specifically audio equipment come with a slew of picadillos. We've ironed out all the details of what you should be looking for, breaking them down into their most basic elements. Remember those days when people used to brag about their sound systems sitting in the trunk? While these won't be as massive, you'll be able to boast about your capabilities and their portable, micro size. Let's get into it.

How We Chose Our Selection of Portable Bluetooth Speakers?
We took a look at just about every single feature imaginable and cross-referenced customer reviews, Gear Hungry reader reviews, and our own personal accounts. Based on the following criteria, we came to a conclusion on the list.
Each spec of the audio quality
Bass features (tested at all volumes)
Size and weight for portability
Battery life during personal use vs. what the manufacturer said
Waterproof capabilities
Overall cost and value
Aesthetics and overall practicality of the design
If they work while charging
Overall range
Ease of connectivity
Life expectancy
We'll cover some of these in a broken-down fashion in our next section, giving you some insight into the main attributes to look for. It's all about function, and with electronics, a bit of flair never hurt anyone.
Features to Look for in Portable Bluetooth Speakers
Audio Quality - This is measured in a signal to noise ratio, on a scale of one to one-hundred, measured in decibels. This is the more simplistic way to display the audio quality to consumers, because they actually measure it in sound control tests of wattage output, an SPL level, and capture the quality a meter away. Basically, a 90-100 decibel radio is ultra high quality.
USB Charging - Most of these devices are going to outlast the battery on your smartphone or tablet. Having a USB plug-in option to piggyback off of the main power supply, in order to keep your device running and the music flowing, is basically a necessity.
Volume Capability - Better volume doesn't always mean better sound; it's all about the audio quality corresponding to the volume level in a proper way. If you have a high audio quality, you'll be able to boost the volume and still enjoy crisp, clear quality sound. If you're going to host the party, a higher volume limit is definitely in order.
Battery Life - Nobody's ever heard of a good party only lasting for two hours. Your battery life matters immensely, but if you forget to charge the battery, having the ability to play while charging is an added benefit.
Size - These days, it's not about the size of the audio equipment, it's about the capabilities. Size is all based on preference, and how much you're willing to drag around. Most portable Bluetooth speakers are going to be between one and two pounds, and rarely more than that. We also recommend Bluetooth speakers for creating a little more fun at the campsite; lower weight is better for everybody.
Waterproofing - The best things in life are waterproofed. You can use these in the bathroom while you're bathing, or have it by the pool without worrying about splashes (keep in mind, they're not built to go underwater). There are different IPX ratings on waterproofing, which we'll discuss further into the guide.
Design - Two words dictate how we arrange and test products here on Gear Hungry: function, and flair. If you're getting a highly-functional device that's well worth the money, you shouldn't have to glare at an eyesore. We threw design into the mix of reasons why we picked this list, and so should you.
Wireless Range - Your speaker has to move wherever the party does. Most Bluetooth speakers have a fair range away from your device, but if you don't want to sacrifice access to your phone to display your tunes (especially if you're using a streaming service or YouTube, where you can't exit the app and keep the music playing), you'll need a higher range. If you're at your house, connecting your speaker to your PC or laptop that's inside the house can be a viable option, but it all rests on a reliable signal strength and wireless range.
Price - Price is a factor in everything you do. No matter which way you slice it, you're going to save a hefty chunk of change by opting for a portable Bluetooth speaker over a large sound system. We have a fairly diverse selection of prices on our list, each with their own benefits. We believe you get what you pay for.
Portable Bluetooth Speaker FAQ
Q: Why do You Need a Portable Bluetooth Speaker?
A: Everybody enjoys tunes; they keep the party alive, your mood mellow, and a comfortable environment at a party. These are just a handful of the occasions and locations we've used these portable Bluetooth speakers, giving you a bit of inspiration, and a goal in mind for your purchase.
Hiking Trip - As much as you want to, you can't hike the whole time. When it's time to take a rest and put up the blow-up tent for the night, it's also time to put on some calming music and just enjoy your stress-free day out in the wilderness. If you're going couples camping, it's also the perfect way to set the mood to rekindle a missed connection.
Outside by the Pool - Lounging or doing Olympic laps, some rocking tunes can put the wind in your sails, or allow you to work on that tan. Who says you can't multitask?
The Gym - In case you didn't know, we're big advocates for getting your own home gym equipment and making the perfect atmosphere to work out in. Putting on some inspirational, motivational music can help keep your mind in the moment when you're trying to rock it for that perfect six-pack. Eye of the Tiger, anyone?
These also work perfectly to keep summertime cookout festivities going well into the night. Silence is the secret assassin of get-togethers, whether it's a lofty shindig, house party, or just grilling and letting the sun cascade down.
Q: How to Pair and Connect Speakers with a Bluetooth Device
A: Technically, you'll be pairing the speaker with your device. First thing's first; you have to make it discoverable. Next, you have to go into your device's Bluetooth settings. Unless you're in a densely populated apartment building, you should have no problem locating the speaker's name. Just to be safe, look at the paper insert that comes with your new speaker, and find the unique identifier number to pinpoint where your speaker is in the dropdown list of options when you flick Bluetooth on.
Instructions may appear on-screen, depending on which brand you go with. Some of them (none on our list) may opt for you to register the product now. You'll now match your Bluetooth device (which is searched) to the speaker (which is waiting to receive a signal). You'll get a visual and/or audible notification, stating that you've successfully paired your devices.
Q: Does a Bluetooth Speaker Drain my Parent Device Battery Faster?
A: If your phone or tablet, or whatever you're using, has a lock screen, just be sure to keep it locked while your tunes are playing. It's going to use the same amount of battery as if you were attached to a Bluetooth headset. In general, if you play music on a device through its own speaker, it's going to take up a little less battery than if you're using Bluetooth; that's not exclusive to Bluetooth speakers. Your device has a Bluetooth receiver, and it takes power to operate. If the Bluetooth setting on your device is on, it'll use a little more battery, period.

Understanding the Difference in IPX Waterproof Ratings for Your Bluetooth Speaker
Waterproofing is great, but it's good to know exactly what your waterproof rating can handle. There are different grades, measured in IPX ratings, as follows:
IPX0: You won't see this displayed from advertisers or manufacturers, because this boasts absolutely zero protection from water. Your device will get damaged and possibly destroyed.
IPX1: Protection from drops of water (not rain) for five minutes.
IPX2: Able to take trickle-sized splashes of water, needs to be dried immediately.
IPX3: As long as your item is upright, it'll withstand very light splashes for a minute or two.
IPX4: Protects against one or two light splashes of water, for no longer than three minutes.
IPX5: Withstands a minimal amount of sprayed water for a short amount of time.
IPX6: Withstands light sprays of water for a small amount of time.
IPX7: On average, your device will last for up to a half-hour between two and three feet of submersion.
IPX8: These blend into manufacturer specifics. Usually, you'll get some sort of a system where they measure a certain amount of feet underwater that it can handle, but only for a certain number of minutes.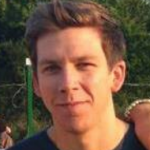 Jordan Carter is Gear Hungry's resident Editor-in-Chief with a genuine love and passion for all things tech. Jordan works diligently to ensure only the best products ever make it onto the platform and are showcased in Gear Hungry's carefully curated, tested and expertly researched, informative buying guides.
The best!
Gear, gadgets & stuff for men
Straight to your inbox