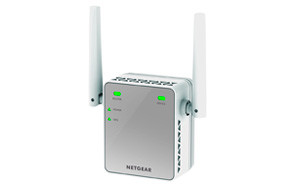 NETGEAR N300 WiFi Extender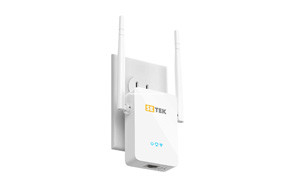 SETEK Superboost WiFi Extender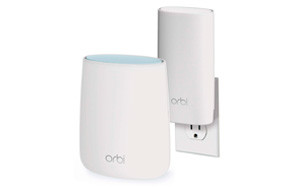 NETGEAR Orbi Whole Home Mesh WiFi Extender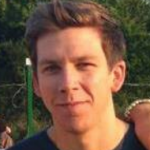 Struggling with poor WiFi signal? Tired of shifting around the house trying to find the strongest WiFi hotspot? If so, you are certainly in need of the best WiFi extender. The constant struggle with network coverage in our homes or offices can be incredibly frustrating, especially with the various responsibilities we hold and the duties we have to perform. This and many more reasons are why we all need a WiFi extender.
Be it in the comfort of your home or office, WiFi extenders are smart home devices that help increase your network signals around your preferred space. The extenders listed below are great performing units that won't have you breaking the bank. Welcome to the only article that describes some of the best WiFi extenders currently on the market in detail, giving you all their highs and lows, leaving no secret in the dark. For 2019's list of the best Wifi extenders, keep reading.
The Best WiFi Extender
WiFi Extender Buying Guide & FAQs
When it comes to WiFi extenders, several features hold court as must-haves, and we have listed a few of them below.
Setup - In purchasing an extender for your home, be sure to look for one that is easy to install. Installation is made easier with instructions that are easy to follow. Try as much as possible to avoid models that involve tedious and confusing actions, as you may end up fixing your device wrongly, messing it up.
WiFi Band - There are two band types, the single or dual, and these are found in several extenders and routers. Since dual-bands can direct the flow of network traffic, they're considered highly beneficial. They're able to send some devices to the 2.4 and 5 GHz, and also prevent signal interference.
Ethernet Port - All top speeds are attained with ease with the help of Ethernet ports. The number of items demanding power from your WiFi network can be drastically reduced, by hardwiring some devices into your Ethernet ports. There are some extenders on the market with a single Ethernet port, while others offer you as many as five ports for use. Depending on the intended use of your extender, you should be on the lookout for the models that provide you with enough Ethernet ports.

Compatibility - The name used for the technology and procedure used by WiFi extenders to interact with any router is the protocol 802.11ac. This protocol is the most commonly used by recently manufactured extenders as well as those mentioned above. It works perfectly with older routers and equipment that occasionally make use of older protocol versions, such as the 802.11n. This backward compatibility makes it highly effective as a device and enables its use in any space.
Concerning compatibility, it is advised that you purchase newer models of WiFi extenders as they will work with both old and new protocols. This may mean you get to spend more, but it'll be worth it in the long run.
Radio Frequency - Just like compatibility, newer extenders feature a 5 GHz frequency which is an increase from the 2.4 GHz used by older extender models. The new rate is less prone to signal interference and congestion as its relatively new. Purchasing a newer model is advised if you are looking to buy a router that relies on the more current frequency, as this will be a better match.
Speed - Speed is often referred to as standard when speaking abbot extenders. The extender operation speeds required by professionals and reviewers alike are speeds of up to 1,200 Mbps, 867 Mbps, and 750 Mbps respectively.
Desktop -Some WiFi extenders can be placed comfortably on your desktop, and those that come with wall-mounting features. Preference comes to play actively when selecting your extender thus, look out for a type you would love to keep in your home and one that won't take up a lot of space.
Plug-In - The ease of use of a WiFi extender should be of top priority when you're about to make a purchase. Some extenders require the connection to a power source, to be able to connect and automatically configure with the router. Others employ the use of a setup wizard via a mobile app, while the last category requires the simple push of a button.
Types Of WiFi Extender
WiFi Repeaters - These kinds of extenders are often installed between the part of your home or office in need of network connection and your wireless router. It is the first and necessary kind of extender in the market currently. The dominant feature of the repeater that sets it apart from other extenders is that the potential speed of your device's network connection is cut in half.
WiFi Extender - this is also known as a wired-wireless network extender, and its operations vary ever so slightly from the repeater. The wireless signal brought to the dead zones in your office or home is done using both wired and wireless technologies. With such techniques, you get to benefit from high speed and reliability of cables, instead of being solely dependent on wireless signals.

WiFi Extender FAQs
Q: What is a WiFi Extender?
A: You may know WiFi extenders by another name, such as WiFi repeater, but all names refer to a single device that works singly. This is a device used when your WiFi coverage isn't as fast as you expected, or when it isn't reliable in every room within your home. Having a WiFi booster, repeater or extender helps crank up your WiFi signal in various spaces within the house. It provides network coverage everywhere, even to areas that were once considered dead zones.
Q: Do WiFi extenders work?
A: WiFi extenders have been proven to operate perfectly by many users and online reviewers.
Q: Do Range Extenders reduce speed?
A: WiFi extenders capture and broadcast the wireless signal from your router. The speed of your extender tends to reduce only when your repeater is placed at the far edge of your main network. Many people do this as they believe it helps strengthen the network signal, which isn't true.
Q: Can you have 2 WiFi Extenders in house?
A: Yes, it is possible to use two extenders in your home. However, you're advised not to connect them wirelessly. Instead, to keep them both connected to the main router as any wireless connection between them will cause the performance of one extender to reduce drastically.
Q: Where is the best place to put a WiFi extender?
A: First of all, make sure that your extender is within the wireless router's range and then make sure its placed halfway between your computer and the wireless router.
Q: How can I boost my WiFi signal?
A: Some ways with which your WiFi signal can be boosted are:
Updating your router firmware
Switching your frequency
Migrate from your default network channel
Replace your antenna
Get yourself a wireless range extender!
Sources
LED - Wikipedia
Tri-band - Wikipedia
Ethernet - Wikipedia