Best Head Shavers For Men in 2022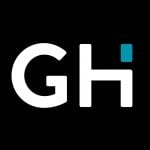 This product guide was written by GearHungry Staff
Last Updated
January 25, 2018
GearHungry Staff
GearHungry Staff posts are a compilation of work by various members of our editorial team. We update old articles regularly to provide you the most current information. You can learn more about our staff
here
.
GearHungry may earn a small commission from affiliate links in this article.
Learn more
Personal grooming routines have revolutionized and become modernized to the level of advanced technology and state of the art products. Today, there is pretty much an unlimited selection of products than ever before. That being said, if you have ever considered shaving your head or would like to invest in a gadget that can shave your head, you will need to assess your requirements and preferences carefully before deciding on the best electric razor.
The proper tool is an absolute essential to shaving your head properly and effects the results significantly. Shaving your head may seem like a ridiculously simple task but without the right equipment, you may end up causing permanent bald patches or uneven cutting. Furthermore, it requires patience and experience to get used to maneuvering an electric razor along your hairline and scalp, and it is difficult to see the area you are shaving across. The best head shaver will undoubtedly make the job much easier.
The Best Head Shaver To Give The Smoothest Shave
We have rounded up the best of the best electric head shavers for men available on the market, and have compiled comprehensive reviews for them to help you decide on the best hair shaver for you.
Braun Series 7 Head Shaver For Men
The Braun Series 7 790cc Cordless Electric Foil Shaver for Men with Clean and Charge Station is part of the brand's series 7 electric shavers. One of the key features which makes this gadget so popular is the three personalized mode settings. Users can adjust the dynamics of the shaver according to the speed of their liking and the sensitivity of their skin. This electric shaver also comes with intelligent sonic technology, giving 10,000 micro vibrations with each stroke, resulting in a closer and efficient shave. The shaving head pivots 360-degress, enabling the user to get hair and stubble out of every nook and cranny of the face and neck. The ergonomics of the product make it very comfortable to grip and maneuver. The shave you get from the Braun 790cc is not only comfortable but is also the closest you can get to a standard blade shave. Men tend not to feel any irritations even if they have sensitive skin. In case that there is some irritation experienced the first few times of using this, don't worry as that is just your skin getting used to the advanced features and shaving patterns.
A few users were skeptical of switching from their current electric shavers to this one but, once they mastered the courage to change, they were amazed by the difference. Since it is a foil shaver, the Braun 790cc is a great choice for people with sensitive or irritation-prone skin. Most of the user reviews we have seen have been very positive, and this shaver is often the best choice for most people looking to switch to an electric shaver.
Braun Smart Control 190s-1
The Braun Smart Control 190S is the best choice for beginners who are just starting out but want more features. The SmartFoil patented by the brand captures hair in problematic areas. The extra wide head and the ergonomic design gives a cutting-edge shave, and the precision trimmer allows for a versatile shave. Hair is trimmed right down to the root, without requiring going over the same spot over and over. Skin irritation is also minimized as the skin won't get rash by running the shaver over an area again and again. Being cordless, the shaver allows for up to 30 minutes of shaving time without the cord on a single full charge. The Braun Smart Control 190s-1 cordless shaver is easy to grip and doesn't become slippery to hold even when the shaver is submerged in soap and water. The product comes in a black and dark grey plastic casing for easy storage and travelling purposes.
Wahl Professional 8061-100
There's nothing like good old school technology. But it gets even better when the old school mechanisms are merged with some updated technology. Wahl's 8061-100 5-Star Series Shaver Shaper has a timeless classic look which is right out of the pages of a 1950's magazine; with its rectangular-shaped outer case and a big on-off button that is hard to miss. It also comes with foil-style wide shaving blades. Wahl is renowned for its high-quality products which is why it was impossible to not have one of its shavers on our list. The 8061-100 is versatile and while its great at its main purpose of shaving the head, it is also suitable for shaving the neck, face or other areas. The product is surprisingly lightweight and easy to grip. It can be used with or without a cord, and the hypoallergenic shaving foil makes the gadget compatible with any type of skin. Be assured that you will be getting the smoothest and closest shave possible with the Wahl 8061-100, and there is no need to apply a lot of pressure either. The Shaver Shaper works well on all types of hair- ranging from super fine to coarse and thick. We would like to mention however that the device is not the best at trimming longer hair.
Andis 17150 Titanium Foil Shaver
Andis shavers have been around for decades. They're used by professional barbers and normal folk like us, mainly thanks to their simple and high-quality design. This model – the Andis 17150 – is definitely one of our favorite products in their range. 
It has two titanium hypoallergenic foils that are slightly staggered to provide a closer shave. You'll find that they easily glide around the contours of your head or face. The titanium foils are actually octagonal in shape, which allows them to feed hair better. The powerful lithium-ion battery delivers around 80 minutes of run time and doesn't start to slow down until it has fully run out. If you're not 100% convinced, head to the Amazon reviews and see what other customers have to say about the Andis 17150.
Kibiy Electric Shavers for Men
If you're constantly on the go, it can be annoying to carry around a large head shaver with you. The Kibiy Electric Shaver is the perfect answer to this problem. It has a small, lightweight body that can easily be fit inside a backpack, suitcase, or even a coat pocket. Plus, it gets its power from a USB charger, so you don't even need to carry around a plug with you. It takes approximately two hours to fully charge and that gives you one hour of shaving time. The other great thing about the Kibiy Electric Shaver is that it has a versatile 4-in-1 design. As well as the head shaver, it has nose trimmer, flexible cleaning brush, and hair clipper attachments. That means this is the only product you need to take on the road with you for all of your shaving needs.
Head Shavers Buyers Guide
Bald is beautiful, especially when it's seamless all the way around. Whether you're going for a one-guard trim or a chrome dome, you want to stay away from the risk of cutting yourself, look like you got it professionally done, and above all else, continue looking like the suave devil you are.
With mass-manufacturing of just about everything there is, it's easier than ever before for any company to start from the ground up, but that doesn't always mean the best products. We've scouted ahead for you to find the best of the beset, but have you ever thought of our process? Take a look at what goes into crafting up a killer buyers guide, and all the different areas of head shavers we looked at to bring you this list and guide.
Q: What Exactly Are Electric Head Shavers?
A: They're different from electric razors, which is where everybody gets confused when trying to find one. While you'll hit some products (like the Philips Norelco) that are versatile for body grooming, facial hair shaving, and head shaving, most of the time it's better to go with a model that's specifically designed to sculpt your hairline.
Q: What Is The Best Electric Head Shaver?
A: We chose the Remington HC4250 for a bunch of different reasons. When we assess products, we don't just look at what you find on the sales page description. We find out users experiences, and in most cases, we use the product ourselves, and for the Remington HC4250, we take a look at how it holds up against the professionals. The coveted #1 spot doesn't come easy; but for a microscopic chance of cuts, and the closest shave you could ever ask for, Remington's got you covered.
Q: Is An Electric Head Shaver Better Than A Razor?
A: The big issue with head razors is the margin of error. Not to be grim, but there's a much bigger chance of having a bad accident with a razor than you'd ever have with an electric shaver. When you leave it up to human error, you're going to encounter more issues. That's just a fact. You don't want to shave your head bald and walk around with a big gash on it, do you? People will wonder why you suddenly started wearing a hat, it'll throw off your confidence—it's a whole mess that you can avoid by opting for an electric head shaver & a nose hair trimmer.
Things To Consider When Buying An Electric Head Shaver
There's a million items on the market, and it's always growing with new products. It becomes static, and nobody knows how to sift through all the noise. Well, we've taken care of the products, but now let's delve deep into why we picked out what we did, and all the information that you need to look at going forward when picking the best electric head shaver for you.
Power Source - Are you on-the-go? Planning on spending a week or more out of town? If you like to keep a short buzz or you like your dome nice and shiny, you'll want to go with a portable power source. If you're mostly commuting to an area that's close to home, you're able to use a plug-in power source with no issue. However, there's a second reason to consider these two different power source options.
If you're conscious about your energy bill, going wireless could be good for a couple of reasons. First of all, bring it with you everywhere you go—that's pretty good, right? You're not paying the electric bill at the hotel, but if you end up stuck in an airport terminal, at least you can emerge the next day nice and refreshed. Apart from that, continuously plugging in your corded head shaver can end up costing you twice as much in electricity bills, as opposed to just charging one and using it once a week.
Skin Type - The one thing that you don't want is an uneven shave, so your skin type comes into play with what you purchase. Are you known for having ingrown hair on a constant basis? If so, you could be cutting your hair wrong and allowing ingrown hairs to do damage, or you could just have sensitive skin. Take your skin type into account when you make any grooming purchase.
Maintenance - With any electric shaving product, you're going to have to maintain something. Whether it means oiling the blades or sharpening them (most will come with self-sharpening blades however), there's always something to do. Look at the warranty information and the manufacturer's recommended for maintenance to get a full scale view of what it's going to be like.
Battery Life - If you're going cordless, battery life is a biggie. The last thing you want is to see that, while you're out on the road or staying at a hotel at a conference for the weekend, that your battery has bit the dust. You don't have time to wait. Now, take into account how often you're going to use this. If you're a perfectionist, you'll probably be using this every three or four days, but if you're looking to stretch it a bit, you can go up to one or two weeks. Your battery life requirements are reflective of your frequency of use.
Q: How Do I Shave My Head With An Electric Head Shaver?
A: If you're just doing this for the first time, it's going to be a bit tricky. It's insanely easy to irritate your skin when you're going full-on bald, but it's something you have to get down the right way in order for it to become effective in the future. You want to start where your hairline is—wherever that lands on your head, which depends on how you brush/style your hair—work with the hair, not against it. You'll get a closer shave if you go against your hair growth direction, but you'll see an insane number of ingrown hairs pop up, and you'll irritate the hell out of your skin.
Do not pass over the same area more than once. If you see a tiny patch that needs to be taken care of at the end, handle it delicately. Your head is just getting used to this new style, so your scalp is going to be mega sensitive. Once you've done this for a while, you'll be able to pass over it again (if you need to) without any problems.
Go in the direction your hair goes, not against it. Start at your hairline, work your way around your whole head.
Conclusion
This concludes our best electric shaver reviews. Technology has sure come along a fair way and there are a lot of cool features present in modern electric shavers. Still, all of that aside, all the shavers on this list will get the basic task done; which is to provide a smooth clean shave every time.
Sign Up Now
GET THE VERY BEST OF GEARHUNGRY STRAIGHT TO YOUR INBOX