Best Android TV Boxes in 2022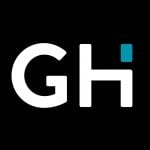 This product guide was written by GearHungry Staff
Last Updated
January 26, 2018
GearHungry Staff
GearHungry Staff posts are a compilation of work by various members of our editorial team. We update old articles regularly to provide you the most current information. You can learn more about our staff
here
.
GearHungry may earn a small commission from affiliate links in this article.
Learn more
Android TV seeks to provide and organize digital content for your TV. The problem with Android TV is that it usually requires a very expensive Smart TV to run it properly and this is where the Android TV box comes in. The Android TV box augments your existing TV and allows it to take advantage of the full complement of Android TV features. Below we're going to take a look at the best Android TV boxes on the market today.
The Best Android TV Box
NVIDIA SHIELD Android TV Pro 4K HDR Android TV Box
The NVIDIA SHIELD is easily one of the best Android TV boxes on the market. Made by the same company that produces the world's best graphics cards, this TV box is the ultimate way to bring 4K android streaming to your TV. It enhances HD video to 4K, has 3GB of RAM, and 16GB built-in storage. Plus, it combines Dolby Vision HDR with Dolby Surround Sound for a cinema-quality experience. On top of that, it comes with an advanced remote control that has voice control built-into the design. If you're looking for the best Android TV box on the market, you'll be hard-pressed to find one better than the NVIDIA SHIELD.
You might also like some of these reliable Siri remote alternatives for the Apple TV from our list. Check them out.
Market leader in Android TV Boxes 
Amazing picture and sound quality 
Improved remote 
Google Assistant & Chromecast built-in
Not future proof in terms of HDMI ports 
Pricey 
Xiaomi Mi Box S Android TV Box
The Xiaomi Mi Box S is quickly becoming one of the most popular Android TV boxes on the market. It can't compete with the NVIDIA SHIELD on performance and features but it beats it hands-down on price. This compact, sleek, and easy-to-use box is one of the most competitively-priced Google-certified boxes available. It supports 4K and DOLBY DTS provides all of the most popular apps and comes with an impressive voice-control remote. It doesn't come with Android 9.0 but you can update it before you start viewing. As you'd expect for a box at this price, it's not the fastest product on the market, but it's still pretty damn smooth. 
Officially certified by Google 
Simple user interface 
Fast and powerful streaming 
Doesn't come with Android 9.0 
Missing Prime Video and Hulu
Pendoo Android 9.0 TV Box
The Pendoo Android 9.0 TV Box is pretty stacked when you consider how much it costs. An Android TV Box with this amount of power and number of features would have set you back hundreds of dollars, just a few years back. With 4GB of RAM, a 32GB eMMC, and an Allwinner H6 Quad-core cortex-A53 CPU, you can browse the menu, open and close apps, and view content with barely any lag. Anyone that's messed about with cheaper Android TV boxes will know that this is not the norm. It's also equipped with Android 9.0 and three USB 3.0 ports, so you can connect external devices easily. If you're looking for value for money, the Pendoo Android 9.0 TV Box is pretty hard to beat. 
You may also be interested in some of these quality blu-ray players from our list. Check them out.
Powerful streaming 
Barely any lag 
Improved wifi connection
Netflix won't work after updating 
Difficult to set up
NVIDIA SHIELD TV Gaming Edition Android TV Box
We weren't 100% sure whether to include the NVIDIA SHIELD TV Gaming Edition in this list or not. Since we've already featured the standard NVIDIA SHIELD, it was hard to decide whether this product needed a mention as well. Then, we got our hands on it. This device is way too impressive not to mention. It works as a streaming device, game console, media server, and smart home hub, all without experiencing any lag. It supports 4K HDR viewing, Dolby Atmos and Dots-X surround sound, making it one of the best streamers on this list. Plus, it can transform your TV into a powerful GeForce PC gaming setup. Nothing else on this list compares. 
Powerful and fast 
The only streaming device you'll ever need 
Supports third-party apps 
Pendoo Android TV Box 10.0
Next up, we have the most recent Pendoo Android TV Box 10.0. The main reason to buy this over other Android TV Boxes on this list is that it's equipped with Android 10.0. Add this to the Allwinner H616 64-bit Quad-Core ARM Cortex-A53 CPU, 4GB of RAM, and 32GB of high-speed flash memory and you get one of the fastest TV boxes on the market. We already talked about how equipped the Pendoo Android TV Box 9.0 is. Well, this box is the model up and it doesn't cost a whole lot more. If it's the speed you're looking for, the Pendoo Android TV Box 10.0 is the product for you. 
Here are some of the top-rated TV wall mounts for a quick, painless install. Check them out.
Streams without any lag 
Impressive specs 
Competitively-priced 
Turewell T95 Mini Android 9.0 TV Box
If you're searching for a budget Android TV box, you can stop looking now. The Turewell T95 Mini Android 9.0 TV Box is the cheapest Android TV box on this list. It also has a pretty impressive spec sheet when you consider the price. It has 2GB RAM, 16GB internal memory, and is equipped with Android 9.0. That means it can open apps, stream content, and browse the internet with relative ease. Unfortunately, it falls down on its durability. Some customers have complained of it dying after a couple of months of heavy use. Then again, some customers haven't experienced any problems. When it comes to budget devices like this, it's luck-of-the-draw really. 
Competitively-priced 
Relatively fast
Transpeed Android TV Box 9.0
The Transpeed Android TV Box 9.0 is another budget TV box with Android 9.0 built-in. It might not be the latest and greatest in terms of streaming technology but it's still an impressive device, especially when you consider how affordable it is. The stats read like this: 2GB of RAM, 16GB internal memory, an RK3318 quad-core CPU, and H.265 hardware decoding. All of that adds together to offer 4K and 3D viewing with minimal lag. On a superficial level, we also like the way this Android TV Box looks. It's a great addition to any multimedia setup. 
Decent speeds 
Supports third-party apps 
Looks great 
Android TV Box Buyers Guide
Features To Look For In Android TV Boxes
Not every Android box is created equal and not all offer the same array of features. Before you go spending your hard earned money on an Android TV box for your home you should consider the following factors:
Internet Connectivity - Your Android TV box won't be much good if your Internet connection is slow or unreliable. Make sure your Internet connection has the capacity to handle HD video before investing in a device designed to deliver HD to your TV.
Additional Connections - Many users want to be able to connect SD cards, USB sticks, satellite feeds and other devices to their TV via the Android TV box. If you're one of these folks make sure the Android TV box you have your eyes on has the requisite ports.
Apps - Some folks want their Android TV box to come with pre-installed apps while others like the idea of receiving a 'clean' box. If you don't have the time to install apps make sure the Android TV box you buy has plenty of them pre-installed.
Storage - Most people who buy an Android TV box want the option of recording programs, sporting events, movies and the like. If you are one of these people make sure your Android TV box comes with adequate memory to do this.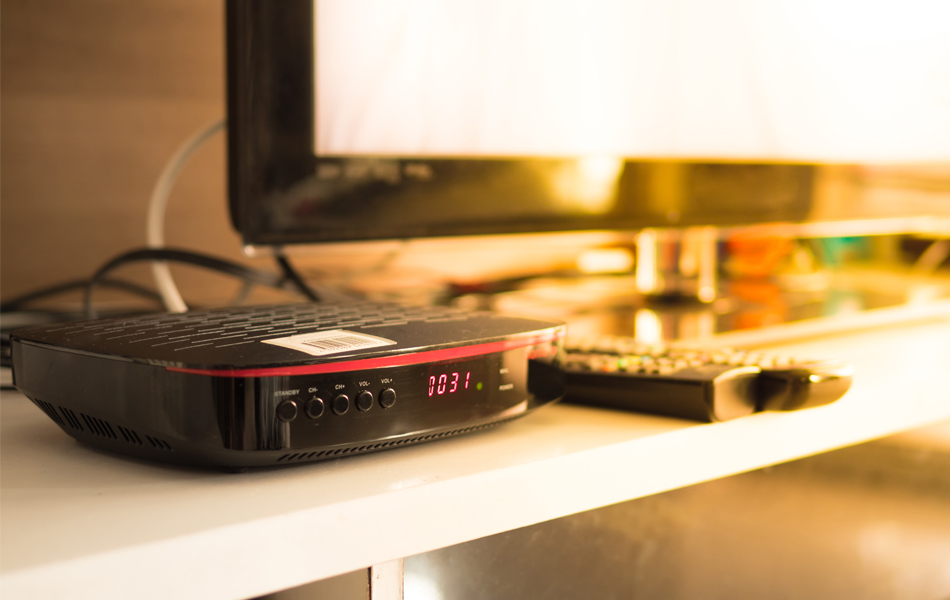 Android TV Box FAQ
Q: What is an android TV box?
A: The Android TV box is a device that acts as an intermediary between Android TV content and your TV. It delivers that content to your TV at lightning fast speeds and, thanks to its robust processor and CPU, at levels of clarity you never would have thought possible.
Q: Which is the best android TV box?
A: Take a look at the examples we have listed. They are all, in our eyes, excellent examples of what an Android TV box should be.
Q: How do you set up an android TV box?
A: For the most part setting up your Android TV box is no more complicated than plugging and playing. Turn off your TV. Connect the HDMI cable. Turn on the TV. Press 'input'. Choose your new Android TV box and you're ready to go.
Q: Can you use an android TV box on any TV?
A: You can certainly use it on most any TV manufactured in the past few years. But because the TV will need an HDMI port the box won't be compatible with older TVs.
Q: Can you use an android TV box anywhere in the world?
A: Anywhere you can find a TV with the aforementioned HDMI port in a room with a dependable WiFi connection.
Sign Up Now
GET THE VERY BEST OF GEARHUNGRY STRAIGHT TO YOUR INBOX