Best External Optical Drives In 2022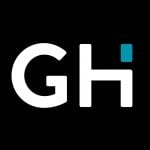 This product guide was written by GearHungry Staff
Last Updated
July 9, 2019
GearHungry Staff
GearHungry Staff posts are a compilation of work by various members of our editorial team. We update old articles regularly to provide you the most current information. You can learn more about our staff
here
.
GearHungry may earn a small commission from affiliate links in this article.
Learn more
With a whole range of new technology coming out every other day, many old school devices have become obsolete. For that reason, the new crop of laptops trending these days are not fitted with drives that enable the use of CD's and DVDs. The need to download material has not gone out of fashion, but with thumb and hard drives as well as phones, CD's are simply a thing of the past. For those who still like that old school type of vibe, all hope is not lost. With the use of an external optical drive, CD's and DVD's can easily be used and our helpful guide offers some of the best external optical drives out there.
The Best External Optical Drive
LG Electronics 8X USB 2.0 DVD External Optical Drive
This slim and compact DVD writer is the perfect companion for the modern individual who enjoys a good blast from the past. With its all-around impressive write speed and top-notch software, the LG Electronics 8X USB 2.0 Portable DVD Writer Drive is the external DVD writer to beat. Its versatility knows no bounds, thanks to the accompanying USB drive, it can be connected to PC's, laptops and even Android TV boxes. As such users can enjoy their files on any medium that suits them. The convenience is cranked up a notch thanks to its Silent play feature. This technology helps to reduce and even eliminate the noise that is present during playback. It is only possible because it has the ability to differentiate between a range of multimedia and reduce playback speed to each specification.  Furthermore, this external optical drive can be used comfortably on both MAC OS as well as Windows 10. You may also be interested in some of the best encrypted drives from our list, so check them out.
Key Features:
Makes use of a maximum of 8x DVDR Write Speed
Uses a maximum of 24x CD Write Speed
Comes in a slim and sleek design
It has Cyberlink software
Specification:
Brand

LG

Model

GP65NB60

Weight

5.6 Ounces
Rioddas External Optical Drive
As far as external DVD writer go, this is a highly functional one. This multi-functional design can be used across a wide range of devices and operating systems making it the best option for the modern individual. The Rioddas External CD Drive offers up a wide range of features, but the most stand out one is its ability to deliver high-speed data transmission. Due to the fact that it is compatible with USB 3.0 and has backward compatibility with USB 2.0 and 1.0, it is not just faster but equally high performing. Its overall design, reeks of convenience, not only is it sleek, slim and portable, it also has its USB cable embedded within it. Another snazzy feature present on this external optical drive is its functional eject button. With this, the issue of disks getting stuck in the drive is instantly eliminated. To crown it all up, this device is powered by a USB port, so there is no need for any batteries or external power source. For more amazing products like this, check out our guide to the best USB flash drives.
Key Features:
It is completely powered by USB drive (no need for batteries or a plug)
The USB cable is embedded within it
Fitted with a handy eject button
Can be used on various devices and operating systems
Specification:
Brand

Rioddas

Model

CDcd45cd-1-e4

Weight

7 Ounces
Verbatim Slimline Blu-ray External Optical Drive
There's really no bounds to what can be done with the Verbatim External Slimline Blu-ray Writer. Its sleek and efficient design features an authentic metal housing that is not just there for aesthetic purposes. Seeing as Verbatim is at the forefront of data storage technology, it is no surprise that this product is packed with top-notch features. For convenience, it is USB powered, so there is absolutely no need to carry an adapter around. This coupled with the fact that it is portable and lightweight makes this quite the user-friendly device.
It runs at top speed, with a write speed of 6x for Blu-ray, 8x for DVD and 24x for CDs. This in collaboration with the M DISC makes for quite the efficient device. Storage is no issue, large and small files as well as sensitive information is supported in this device. It makes a great electronic gift for tech lovers.
Key Features:
It reads and writes CDs, DVDs, and Blu-ray
Powered by a USB port, no need for an external power source
It has Nero Burn and Archive software
Comes with M-Disc software
Specification:
Brand

Verbatim

Model

70102

Weight

7.7 Ounces
ASUS Powerful Blu-ray Drive
It may be built on the precepts of what some would consider ancient technology, nevertheless, this external DVD drive is one of the most dependable backup solutions out there. Its unmatchable speed among an array of contemporary features makes the ASUS Powerful Blu-ray Drive one of the best options out there. This powerful external Blu-ray drive makes use of the 16X BD-R format coupled with USB 3.0.
Based on this, it has the ability to deliver the fastest burning speed possible for an external disk drive. The fact that it is not picky goes a long way too, whether users are working with a MAC OS or Windows, a smartphone or a tablet, this drive has got it covered. The best part is that it does not require a separate set up, simply plug in the USB and get started. Its crowning glory is its impressive backup feature, thanks to software known as Cyberlink Power2Go 8, the burning process is broken down. As a bonus, it also offers up optional encryption functionality for the safeguarding of sensitive files. Be sure to also check out our guide to the best external hard drives for some amazing storage options.
Key Features:
Comes in an aesthetically pleasing diamond shape
Supported on a wide range of operating systems
Comes with USB 3.0 for speedy transfer
It is a dependable data backup software
Specification:
Brand

ASUS

Model

BW-16D1X-U

Weight

2.6 Pounds
Got any disks lying around? They may be going out of fashion, but they really do not need to. With the Dell USB DVD Drive-DW316, and its handy USB port, users can easily burn and play media files. Thanks to its slim and lightweight design, this USB DVD drive can be used in a number of settings. Once it is plugged into a given device, it is set to begin the burning or reading process. Regardless of whether you are at home, at work or in your car, this handy drive can prove useful. Cranking it up a notch, this external disk drive is equipped with a pre-loaded CyberLink Media suite software. Thanks to this, users can easily install and make use of disk operated programs on their various systems. It can also be used to play and burn DVD and CDs. The best part of it is that it is powered by your device's USB port, and as such, there is no need for any batteries or power cords. For more amazing handy devices, be sure to check out our guide to the best mini PCs.
Key Features:
It has a read speed of 24x on CD and 8x on DVD
On CD, its write speed is 24x, on DVDR it is 8x and on DVDR DL, it is 6x
It is portable and lightweight
It comes with a preloaded CyberLink Media Suite
Specification:
Brand

Dell

Model

DW316

Weight

7 Ounces
Pioneer Slim Portable Blu-Ray Burner
Anyone looking for something lightweight yet high functioning is in luck because the Pioneer Slim Portable Blu-Ray Burner offers that up and even more. This external disk drive happens to be one of the smallest BD/DVD/CD portable burners supporting BDX in the present in the world. Great things come in small packages and this external optical drive is no exception. It has the ability to read and write onto all BDXL disks. This includes BD-R triple layer 100GB media, BD-RE triple layer 100GB media and even your good old Blu-ray disks. In addition to this, its playback software is exquisite and will even offer upgraded standard definition content to high definition quality.
This external DVD drive also has one of a kind features which make it the crème de la crème of drives. Its PowerRead™ feature smoothens the playback in the case that the disk has smudges or scratches. With its Auto Quiet mode, the disk rotation speed is adjusted for noise reduction. All in all, it does not get better than this. Our guide to the best SD card readers features more awesome products like this, so be sure to check them out.
Key Features:
It makes use of USB 3.0
Comes in a clamshell design
It supports BDXL, Blu-ray, DVD, and CD media
It is extremely lightweight and portable
Specification:
Brand

Pioneer

Model

BDR-XD05B

Weight

8.2 Ounces
Pioneer Electronics USA Slim External Blu Ray Drive
As far as Pioneer products go, this one certainly lives up to the standard. Standing on the premise of being small but mighty, the Pioneer Electronics USA Slim External Blu Ray Drive packs a mean punch in comparison to most external DVD writers. This compact USB 3.0 drive is best suited for Mac users. Nevertheless, it does not discriminate, it can work well for anyone who already has the software. It is undoubtedly one of the smallest drives out there, but there's so much more it has to offer. In addition to this, it is equally one of the fastest and has recorded speed of up to 6×2 on both BD-R and BD-R DL media.
Seeing as it is a Pioneer product, it would undoubtedly be incomplete without it's most valuable add ons. This external DVD writer comes equipped with PowerRead™, Auto Quiet mode and also PureRead2+. All these and more work hand-in-hand to ensure that operations sail smoothly. If you need additional USB ports for your devices, be sure to pick one of the best USB hubs from our list. 
Key Features:
It is super lightweight and compact
Comes with Auto Quiet, PowerRead™, and PureRead 2+
It supports a wide range of disk formats
Suitable for use on Macbooks
Specification:
Brand

Pioneer

Model

BDR-XD05S

Weight

8.2 Ounces
Verbatim External CD / DVD Writer
For laptop users everywhere who are not done with their CDs and DVDs, the Verbatim External CD/DVD Writer offers up a long-term solution. This lightweight and sleek external DVD writer conveniently weighs no more than 12 ounces. As such, there's no designated place or time to use this handy device, it can fit into a handbag or a laptop bag. What is even more convenient is the fact that it does not need an external power source. It simply draws what it needs from the USB port on your device. So, simply plug it in and you are good to go.
Even better it supports a wide range of common CD and DVD formats, whether it is for reading or writing. In addition to this, it is M-disc ready making it one of the best back-up options out there. Thanks to this feature, your sensitive documents and data are as safe as can be. 
Key Features:
Well-suited for storing large amounts of data
It is compatible with the latest Blu-ray hardware
Does not need special drives for recording and playback
Tried and tested by a number of accountable bodies
Specification:
Brand

Verbatim

Model

98938

Weight

7.7 Ounces
LG 6x WP50NB40 Slim Portable Blu-Ray Writer
This is one device that can be enjoyed on a wide range of platforms. Whether it is on a television set or a PC, the LG 6x WP50NB40 Slim Portable Blu-Ray Writer, enables you to view all sorts of media. Thanks to its M-DISC™ feature, this external disk drive can outlast all its counterparts. In this case, instead of an organic dye, it makes use of a rock-like recording surface for the storage of your data. Additionally, it is equipped with Silent Play Technology for a more pleasant playback experience. It altogether reduces the noise by differentiating between various multimedia then adjusting the playback speed accordingly. What makes it all better is the fact that there is no external power source needed. Simply connect it to your laptop or television. If you are a tech enthusiast, you will surely like some of the best thunderbolt 3 docks from our list, so check them out.
Key Features:
It is M DISC compatible
Comes in a slim and sleek compact design
It can read and burn both DVDs and Blu-ray disks
Can be connected to a wide range of devices
Sign Up Now
GET THE VERY BEST OF GEARHUNGRY STRAIGHT TO YOUR INBOX