Gifts for Photography Lovers in 2022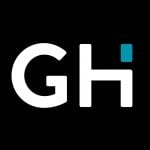 This product guide was written by GearHungry Staff
Last Updated
September 28, 2018
GearHungry Staff
GearHungry Staff posts are a compilation of work by various members of our editorial team. We update old articles regularly to provide you the most current information. You can learn more about our staff
here
.
GearHungry may earn a small commission from affiliate links in this article.
Learn more
Photographers always need something to take their pictures to the next level, but photography is an expensive hobby so most budding snappers can't always afford to indulge in their passion. Thankfully, they have a circle of loving friends and family to help them pursue their passion, but even you might not be sure what is they need. If you are struggling for gift ideas for photographers, then look no further. We've compiled a snapshot of the top gifts for photography lovers this year, why not take a peek through the lens and check it out.
Gifts for Photography Lovers
Canon SELPHY Photo Printer Gifts For Photography Lovers
Its one thing to take the photos, but it is another entirely to print them off without signing away your first born and subscribing to Extortion magazine. By purchasing your photography lover a printer of their very own, they never have to worry about overspending on printing fees ever again.
The Canon SELPHY print amazing, waterproof pictures that dry in seconds on-the-go so they can show off their snaps to strangers on the subway and make it big (you never know). It is packed with a massive amount of features, including the nostalgic photo booth so you can relive all those weekend mall trips without the embarrassing haircuts and clothes. For photographers, printers are excellent Christmas photo gifts, so why not get the, very best. Make sure you also check our portable printers guide for more great options.
Key Features:
Durable and water resistant high resolution photographs
Simply connects with smartphone or tablet with Canon PRINT app3 or USB or memory card
Sleek and portable design lets you carry printer anywhere
Prints in a variety of sizes
Specification:
Brand

Canon

Model

2234C001

Weight

1.9 Pounds
Lowepro Fastpack Camera Backpack
A backpack is a perfect gift for a photographer who finds themselves all over the place all year round, and the Lowepro Fastpack is an excellent accessory for those who need to carry a lot of gear around with them daily.
Improving on previous models, this Fastpack can comfortably fit both travel cameras and laptops as well as all the cables needed. The compartments are easily accessible to whip out the camera when that perfect shot appears out of nowhere (as is often the case), and there'll any shoulder, back or neck strain will be totally absent thanks to its padded back panel, all while keeping prized possessions safe.
Key Features:
Three primary storage compartments for camera, laptop / tablet, and gear
Further small pockets and space for smartphone, chargers, memory cards, and more
Built-in all weather cover
Padded to provide unrivalled comfort throughout the day
Specification:
Brand

Lowepro

Model

LP36869

Weight

3.96 Pounds
AMIR Fisheye, Wide Angle and Macro Lens Set
This multi-lens set is great for casual smartphone photographers who just love having fun with their pictures, without worrying about all of the technical stuff. That being said, the results are nothing short of astonishing, especially for something so simple. You'd think clipping a glorified magnifying glass over a phone camera would result in disappointing results, but in actuality, it is the opposite.
Whether they want to capture tiny little worlds hiding in the crevices of the sofa, photograph every inch of the football field, or snap hipster friends in true hipster fashion, then AMIR Fisheye is the product for the casual photographer with great results, all without splashing out on an expensive camera.
Key Features:
Crated with high-class glass
Profession HD lens reduces lens flare and ghosting caused by reflections
Wide compatibility for all kinds of smartphones and tablets
Lens clip provided
Specification:
Brand

AMIR

Model

CP4

Weight

1.6 Ounces
Oculus Go Standalone Virtual Reality Headset
The future is here and with VR headsets you can travel across the world, battle aliens and survive haunted houses in the space of an hour. The Oculus Go headset is yet another step forward in innovative technology that will keep us stuck on our sofas forever.
But this is with good reason. The device works without any additional devices and provides crystal clear sound unseen in any other VR headset before it. The design is both clean and modern as well as being lightweight so you hardly feel like you are wearing anything at all. For those who love taking themselves to another world, this is the gift for them. Make sure you use some of the tech cleaning products from our list to keep this device nice and clean.
Key Features:
Lightweight and designed with innovative, breathable fabrics
Wide quad, fast-switch LCD to improve visual clarity
Standalone device requiring no additional devices as well as built-in speakers
64 GB storage
Specification:
Brand

Oculus

Weight

12.5 Ounces
AmazonBasics Portable Photo Studio
AmazonBasics' portable Photo Studio is one of the best photo gifts you can buy for photography lovers. It is both lightweight and convenient, requiring zero setups meaning you can start snapping in less than a minute.
With a removable backdrop, you have plenty of options for shooting, and will get professional-looking pictures every single time. It comes with a shoulder strap for easy transportation (even looks like a laptop bag) and will fold flat for simple storage. All this and more makes it a highly versatile product that truly allows photographers to get as creative as they like with their pictures.
Key Features:
No assembly required with setup in under one minute
Front 3-door system maximizes angle possibilities
High output built-in LEDs for handled photography
Removable bright-white backdrop
Specification:
Brand

AmazonBasics

Model

EP53-010723

Weight

14 Pounds
Peak Design Black Slide Camera Strap
Keeping the camera close at hand is essential when on assignments, travels, or merely taking a walk through areas where there is sure to be a perfect photo op. To ensure that perfect shot is never missed, investing in a camera strap is a must.
The Peak Design Black Slide Camera Strap is an innovative model that strives to make sure the photographer is comfortable no matter how they wear their camera. Whether they believe shoulder, sling or neck is best, Peak Design can provide it. The patented Anchor Link connection systems makes for quick and easy clipping or removal, and it will work with any camera so you don't need to worry about buying the wrong product. Phew.
Key Features:
Durable aluminum quick-adjust handles for keeping the camera as close as you need
Multiple wear possibilities: shoulder, sling or neck strap
ARCA-compatible plate for tripod mounting
Internal webbing for comfort
Specification:
Brand

Peak Design

Model

SL-2

Weight

7.8 Ounces
SanDisk Extreme Pro 64GB Memory Card
Having extra space for even more pictures is a must for any serious photographer. In the past, it was rolls and rolls (and rolls) of film that needed to be lugged around. But now, everything fits on SanDisk Extreme Pro, one tiny little card that slots into your camera.
This provides what feels like the possibility of endless photos. A 64GB memory card will hold up to 10,000 high-resolution photographs on a 20MP camera, so there is very little chance of running out of 'film' when the perfect shot appears in all kinds of environments. Our handy guide to the external hard drives features more great products like this.
Key Features:
High read / write speeds
Cinema-quality 4K video capture
Able to withstand extreme environments
Provides ability for super-fast continuous burst mode shots
Specification:
Brand

SanDisk

Model

SDSDXPK-064G-ANCIN

Weight

0.64 Ounces
DJI Mavic 2 Pro Drone Quadcopter
The DJI Mavic Pro Drone Quadcopter should be top of your list of photography gifts for him this year. It boasts over 30 minutes of flight-time, high-speeds, and incredible video quality with a built-in Hasselblad camera providing 4K color detail to ensure the best aerial shots you'll find.
Internally, its software has obstacle prediction sensors to plan a flight path using its 3D map, so any collision worries can be discarded. At night, you'll be treated to the HyperLight low-light enhancer to improve your pictures and reduce noise. When it comes to photography gifts, there is little more that will wow and amaze photographers after every flight. Love drones? Check out our best drones and drone accessories reviews.
Key Features:
Equipped with a Hasselblad L1D-20c camera for stunning color detail
Up to 31 minutes of flight time,44 mph max speed and low-noise design
HyperLight feature for excellent night time shots and recordings
Communication cable, remote control, charger, USB adapter and more all included
Specification:
Brand

DJI

Model

6958265174483

Weight

5.51 Pounds
Giotto's Large Rocket Air Blaster Gifts For Photography Lovers
All photographers know how devastating it can be to think they've taken the perfect picture, only to discover it tainted by microscopic dust and debris, ruining the shot and depriving them of that payment.
The Rocket Air Blaster is the answer to this problem. It comes with a powerful air blast to remove anything that shouldn't be on your lens, and has a helpful internal valve that prevents sucking the debris back inside the rocket. Whether it is used for lens or sensor or both, there'll never be another time where pictures are ruined.
Key Features:
Durable and long-lasting construction
Ideal for removing dust and debris from cameras, lenses and filters
One-way valve to prevent Blaster breathing in dust
Provides powerful blast of air with one press
Specification:
Brand

Giotto's

Model

AA1900

Weight

4.8 Ounces
GNARBOX Portable Backing Up and Editing System
Losing precious photographs can be a real kick in the teeth for photographers. Even if they take every precaution to ensure that they keep their photos safe file corruption or other technological disasters can strike without warning.
GNARBOX has developed the Portable Backup and Editing System to ensure that photos can be saved no matter where you are. You might be put off with all the hype that surrounds it, but after just a few minutes seeing just what it can do, any fears will be alleviated. Massive amounts of storage, wide compatibility and super-fast data transfer mean it is the savior that many photographers have been longing for.
Key Features:
128GB of flash storage
Compatible with any kind of camera as well as Android and iOS smartphones and tablets
Fast data transfer at 4GB per minute via USB3, SD or microSD
Auto organize footage by date and camera
Specification:
Brand

GNARBOX

Model

GNARBOX128V1

Weight

3.52 Ounces
MagicFiber Microfiber Cleaning Cloths
Microfiber cloths are without a doubt some of the best gifts for photographers that money can buy. A photographer will always need a cloth to keep their components clean from dust and dirt, and that's why we've identified it as the best value product on this list.
Provided with 6 different cloths, your photographer will never be wanting for something to clean their lens or sensors. They will be able to wipe away dust, dirt and oil in a single swipe, ensuring that crisp and clean pictures will be the only result shot after shot.
Key Features:
Includes 6 microfiber cleaning cloths
100% safe on all surfaces
Highest grade microfiber material
Washable and reusable
Specification:
Brand

MagicFiber

Model

KC0005

Weight

0.32 Ounces
Think Tank Pocket Rocket Memory Card Carrier
Every memory card needs a home to ensure it stays safe all across the world and this memory card carrier is a great choice when considering presents for photographers that will provide them with some uncharacteristic organization when they are drowning in an ocean of prints.
Think Tank Pocket Rocket Memory Card Carrier can hold up to 9 SD cards for a near-unlimited amount of photo storage while also being compact enough to fit in the pocket for easy transportation. Its outer material will ensure that everything stays safe, and the lanyard can be attached to belt or bag for a new dimension of SD card management.
Key Features:
Carries as many as 9 SD memory cards
Compact to easily fit in your pocket
Business card holder for identification
Lanyard accessory to connect to clothing or bags
Specification:
Brand

Think Tank

Model

002113

Weight

1.6 Ounces
If you are stuck for photo present ideas this holiday season, why not consider the Impossible Instant Lab? It is a photography printer that transforms digital images into analog Polaroid photos for that cool and vintage feel.
The Instant Lab has a great design and is easy to transport. It can also sync with smartphones for quick printing. For photographers that love the retro-ness of analog while still having the editing freedom of digital, this is a great gift that is sure to inspire simpler times.
Key Features:
Prints both black and white and color pictures
4 element coated glass lens with wide-angle optical system
Focal length of 35.6 mm
Transform digital pictures to analog polaroid in seconds
Specification:
Brand

Impossible

Model

PRD2808

Weight

2.43 Pounds
It'd be difficult to not feel completely Wild Wild West with this on the hip, but the only shooting that'll be getting done is shooting pictures. This is a product that has proven to be a surprisingly fantastic gift for camera lovers that will change their lives (well, maybe just their hobby and careers).
Unlike other waist holsters, Spider Camera Holster provides support and comfort and includes a number of accessories that make it useful in all kinds of photography situations. It keeps the camera secure and easy to operate, with a quick-release button, while also providing you the freedom to shoot from the hip on cue. Find more great products like this by checking out our guide to the GoPro alternatives.
Key Features:
Includes belt, holster, camera plate, pin, and a ⅛" hex wrench
Slim, ergonomic design
Attaches all SpiderLens accessories to product
Quick-release buckle
Specification:
Brand

Spider Holster

Model

Holster

Weight

15.2 Ounces
Lenspen Elitepro Cleaning Kit for DSLR Camera
The 3-in-a-set Lenspen will be a massively appreciated gift for photographers by offering a variety of cleaning options to ensure clean photographs without smudging or dirt on the screen.
This cleaning kit for DSLR camera is easy to use and provides excellent results, even with a lens hood on. The 3 pens offer different purposes for all cleaning needs and have proven to be a highly cost-effective and useful product for professional and casual photographers alike.
Key Features:
Cost effective and useful product
Easy to use with excellent results
Ideal for keeping lens and filters clean
3 different pens for unique purposes
Specification:
Brand

ElectricalCentre

Model

NDSLRK-1 W

Weight

2.4 Ounces
AmazonBasics Hard Camera Case
Camera cases make for great gifts for photographers and the AmazonBasics hard case is no different. Despite looking like a briefcase carrying weapons-grade plutonium, the contents will be much more exciting. It is provided with a durable outer shell and ready-cut squares so photographers can arrange the interior to suit them, and keep all the gear safe.
Measuring 11 inches long by 5 inches high, it is large enough to carry the majority of cameras along with lens and charger without issue. It is both air and watertight to protect it from the elements, as well as having a rubberized handle for carrying comfort.
Key Features:
Hard shell protective case able to withstand knocks, drops, and bumps
Watertight and airtight seal with pressure-equalization
Pre-cut foam squares for interior customization
Ideal for SLR, compact cameras, GoPro, accessories, batteries, chargers and more
Specification:
Brand

AmazonBasics

Model

WXD0583WD

Weight

5.29 Pounds
NIX Advance 10 Inch Widescreen Digital and HD Video Frame
High on many people's list of photo gifts, the living frame shows all their life's highlights in a wholesome and engaging manner. You can mix and match both photo and video and get rid of boring, single gallery wall frames and replace it with something that will provide endless picture and video quality to show off all the great memories you've had.
It operates on a motion sensor to save on energy, accepts both USB and SD cards, and can support older pictures and videos (after converting them to MP4). NIX Advance makes an excellent Christmas gift for photographers, who can use it to share their work with friends and family, or show off their portfolio in their office. Make sure you also check our guide to the best drawing tablets for more great items like this.
Key Features:
Possibility to mix photos and video in the same slideshow
Motion sensor to save energy, it will turn on when you enter the room
8GB portable flash drive memory included
Frame accepts USB and SD cards
Specification:
Brand

NIX

Model

X10H

Weight

13.8 Ounces
Sign Up Now
GET THE VERY BEST OF GEARHUNGRY STRAIGHT TO YOUR INBOX