Best Toys & Gifts for 6-year-old Girls In 2021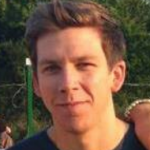 This product guide was written by Jordan Carter
Published
December 11, 2019
Support us! GearHungry may earn a small commission from affiliate links in this article.
Learn more
Getting a gift for someone, regardless of the person's age, can be a cumbersome task. There's something a little bit more intimidating when you're looking to get a gift for a six-year-old girl. What would they be interested in? What kind of gift is both sentimental and useful? These may be some of the questions that keep you up at night. But don't fear, we have you covered. We have some great gift ideas for six-year-old girls, which you could have a look at with the view of purchasing it. Whether it's for a daughter, a niece, or a friend's kid, these are the best gifts that the child will get the most out of.
The Best Toys & Gifts for 6-year-old Girls
Crayola Light Up Tracing Pad Pink

Possibly the best gift for a six-year-old girl, the Crayola Light-Up Tracing Pad Pink is more than a toy, it's a gateway into a world of artistic appreciation and endeavor. With around 100 traceable images, you have here a gift that provides budding artists with infinite ammunition to create some truly exceptional pieces. The traceable pictures can be combined to create a unique scene, or, the artist could trace an image and then add a couple of original designs to beautify the picture. What's more, the Crayola set is complete and it contains one graphite pencil, 12 short colored pencils, ten tracing sheets, and ten blank sheets; all of which can be combined to create stunning works of art.
Additionally his tracing pad is also useful at night as the light-up feature means it can be used in the dark. It is also non-toxic and lasts for a long time. Furthermore, transporting the art set is also no hassle as it is a compact and portable gift, capable of being carried everywhere. And with all the great features, you can keep a little girl preoccupied for hours at a time with this incredible art set. It has all the hallmarks of a great gift; it's versatile, thoughtful, and useful. Overall, it's suited for girls aged six, and above and of all the gift ideas we have here, this comes with the highest recommendation. We have also prepared the selection of the best gifts and toys for 6-year-old boys, so take a moment to check them out.
Key Features:
3 x AA batteries required
100 traceable images
Powerful LEDs
Non-slip surface
Evenly lit surface
12 colored pencils & graphite pencil included
Age 6+
Specification:
Brand

Crayola

Model

04-0908

Weight

1.85 pounds
Kano Computer Kit – A Computer Anyone Can Make
Meet the Kano Computer Kit, the best computer any child can ever build. Introduce your little one to the perks of technology early, by making use of this toy. The Kano Kit is a highly user-friendly toy, designed and created by likeminded technology enthusiast who wishes to make STEM available for everyone, regardless of their age. It features programmable lights for extra visibility, a step-by-step book for easy installation and usage, the Raspberry Pi 3, and a DIY case for storage and safety. Other features included in the single package include a wireless keyboard, power button, memory, wireless keyboard with the trackpad, HDMI and power cables as well as a powerful Kano operating system.
The Kano Computer kit offers up to 100 different creative challenges, meant to engage your child's brain at an early age. With this computer, you get to learn tricks and tips for coding, the making of art, games, and even music. Children can also browse the internet, write stories, and watch YouTube while assessing 100+ apps as and when you please. And perhaps the best part about this kit is the extensive community that your child is exposed to. A single connection presents you to over 700,000 other creators, belonging to over 2000 schools and other code clubs. Enjoy the one-year warranty attached to the Kano Computer Kit, and experience lifetime care on your supercomputer.
Key Features:
Step-by-step guide
Kano operating system
100's of creative challenges and stories
Plugs into any HDMI screen
Specification:
Brand

Kano

Model

1000K-02

Weight

1.75 pounds
Disney Frozen Ultimate Arendelle Castle Playset

The Frozen 2 Movie-inspired the Arendelle Castle Playset from Disney. It is a tall, elegant castle designed precisely like the majestic beauty displayed on the Disney cartoon. It is the ultimate Frozen dream, made for kids aged three years and above. This castle is 4 feet wide and 5 feet tall. It comes with two different sides of fun, which are enclosed by two elegant folding gates for both beauty and security. The Arendelle castle has four different floors, with seven rooms in total. Each room has its accessories that exude the needed Frozen elegance. Besides the rooms, the castle also has a moving balcony, which is probably the highlight of this beautiful castle.  
To set off the playset's twinkling, colorful lights on the inner castle walls, press the elevator base of your toy. This will present to you a very fantastic view on how that will dazzle your daughter and all her friends at their next play date. Place your favorite princess in the built-in doll stand, attached to the moving balcony. These items are sold separately from the castle itself, but they fit in flawlessly to make your royal experience very exciting.
Key Features:
Seven rooms 
14 accessories 
Inspired by Frozen 2 
Colorful light show 
Built-in doll stand 
Dimensions 5' x 4' 
Ages 3+
Specification:
Brand

Disney Frozen

Model

E5495

Weight

19.84 pounds

The Hatchimals is a very fantastic toy, and the best option any parent can get for their six-year-old daughter. As girls, we're born with the spirit to care and nurture for both things and people, thus giving your little girl a hatch toy is ideal. For the first time, you stand a chance to have anything ranging from a hedgehog, bunwee, Pandor, or even an elefly. These Hatchimals are super adorable, with their super fluffy fur. They are stored in a speckled egg, and they come with expandable wings that make them even more real.
We know your little child will fall in love with the Hatchimals Mystery because it is a straightforward toy to own and play with. The hatched animal can be taught to pronounce your name, which they can make use of in their daily chats without fail, you get to record new names again and again, whenever you please as well. At every growing stage of your child, the Hatchimal grows too, changing its songs and games to suit the present stage. it is recommended for all children above five years since it involves the use of batteries and other smaller parts. A single purchase of the Hatchimal comes with a cheat sheet and 1 Hatchimal instruction guide. 
Key Features:
Interactive mystery characters
Requires 2 x AA batteries (included)
Learns your child's name 
Hatch one of four possible hatchimals
Comes with a cheat sheet and instruction guide
Ages 5 +
Specification:
Brand

Hatchimals

Model

6043736

Weight

1.68 pounds
L.O.L Surprise! Glitter Globe Doll Winter Disco Series

This Glitter Globe Doll is a part of the Winter Disco Series. There are up to eight different glitter surprises attached to this surprise doll. The doll reveals their true beauty, a classic head of hair filled with glitter, exposed only when she is fed with water. The glitter found in the nose has sparkling glitter which floats like a snow globe. Some of the features include a bubble pacifier, secret message, shoes, accessory, outfit, bottle, glitter globe doll, and glitter hair. Collect all twelve glitter globe dolls and create an entire collection with Lila and her pets.
The Glitter Globe manufacturers have been creating these state of the art toys for years. They love that children appreciate every item they launch, which is why they remain determined to deliver only the best quality no matter what. They have designed several toys for children over the years, after severe studies and research. It features a well-packaged doo, found within a beautiful crystal-shaped container with a clear front display case.
Key Features:
Part of the Winter Disco Series 
Eight glitter surprises
12 brand-new glittery dolls
Reacts with water
Specification:
Brand

L.O.L Surprise!

Model

561613

Weight

7 ounces
CASDON Little Helper Dyson Cord-Free Vacuum Cleaner Toy

The Cadson Vacuum Toy is a cord-free cleaner toy which is designed to encourage the development of hand-eye coordination. To help in understanding the cause and effects of this toy, manufacturers have included an effective suction and cyclone action. Some significant features included in the design of this cleaner, making it a superb product, are the iconic colors, long-handled twist & turn cleaning technique, as well as the full range of attachments. 
This Dyson Cleaner Toy encourages discovery and exploration while helping with independent play. This toy is well suited for children aged above three, and it requires three AA batteries that aren't included upon your purchase. This Cadson Little Helper is a replica of the grown-up Dyson cleaner. This is just like the real thing, only smaller and more perfect for every Little Helper's hands.
Key Features:
Almost exact replica of a Dyson
Play encourages hand-to-eye coordination
Independent game encourages exploration and discovery
True-to-life sound for added realism
Ages 3+
Requires three AA batteries (not included)
Specification:
Brand

CASDON

Model

687

Weight

2.17 pounds
PicassoTiles 100 Piece Set

The Picasso Tile Set is a 100 piece set that features magnetic 3d building blocks that can be stacked and built. This is an excellent toy for six-year girls and boys as well, mainly because it breaks away from the typical educational, conventional, and inspirational stereotype associated with leaning. This toy features colossal styles that enhance your child's creativity. It is entertaining for both multiple and single parties, intending to encourage teamwork.
The critical factor in today's ever-changing environment is a technology backed by creativity. These factors are those that never go out of style; thus, they're the perfect addition to all educational curriculums. The tiles are straightforward to construct and easy to put away for storage when they're not needed. It's never too early to start instilling creativity within your little one, and the Picasso Tile set is here to make the journey easier. With these tiles, you get to spend quality time with your family and loved ones, at all times, strengthening the bond.
Key Features:
100 x magnetic 3D building blocks
Create thousands of shapes
Easy to put away for storage
Ages 3+
Specification:
Brand

PicassoTiles

Model

PT100

Weight

5.51 pounds
Little Tikes Spiralin' Seas Waterpark Play Table

Over the years, the Little Tikes brand has produced some of the world's best toys, meant for use both on land and water. Their products are very durable, and they've been put to the test by skilled experts to ensure that they last extensively. What's more, Little Tikes has launched its Spiralin Waterpark Play Table, a fantastic toy loaded with several features and play means. The design of this water table was done such that the put-and-take skills of your child are developed, as well as your little one's early motor skills. It features fun characters that spark the imagination of your little one, every time they have a splashing good time. The Spiralin Seas waterpark table has five different round styles, a single water cup. It also comes with a Ferris wheel to help drop off and scoop up balls. 
We recommend this water table toy because it is a high capacity toy that is also very educative. It holds up to seven gallons of water, a spinner which helps power the product lazy river, some type of assembly is required from skilled personnel, to prevent any form of damage. Splash and have a good time with this superb product in any pool you go to and play for hours.
Key Features:
Holds 7 gallons of water
Includes Ferris wheel, tube, water wheels, and more
Five fun characters
Develops motor skills
Specification:
Brand

Little Tikes

Model

620300M

Weight

11.9 pounds
Learning Resources Mathlink Cubes

The Mathlink Cubes come in a set of 100. These cubes offer one-on-one correspondence, which helps to teach color identification, matching, patterning, and many other skills every child needs. For a more complex patterning activity, these cubes come with geometric shape cut-outs that can be linked together on all sides. The learning styles employed by manufacturers of this toy include tactile and visual learning. You can get this toy for all children aged above five, as it features small pieces that may be harmful to younger children. 
The Mathlink Cubes are very colorful cubes by design, ultimately to catch the attention of your child even from a long distance. The first learning step for these colorful cubes is counting, after which children may discover the skill of snapping the cubes together, for adding and subtraction. There are many ways to connect these cubes; thus, there are so many ways one can learn with the Mathlink cubes. There are ten different colors found on these cubes, including green, blue, pink, white, black, etc. use these stackable cubes in schools to master early math skills.
Key Features:
Set of 100 cubes
Learning styles: visual & tactile
Great for more complex patterning activities
Ten different colors
Ages 5+
Specification:
Brand

Learning Resources

Model

LER4285

Weight

12.6 ounces
Pokémon Eevee Plush Stuffed Animal Toy


Pokémon is a company with a lot of products under its belt. From cartoons to toys and even writing materials, this company seeks to engage children in many different ways, making their learning fun. The Pokémon Stuffed Animal Toy is a cute and cuddly toy designed for all Pokémon fans. It is a great toy to take wherever you go, thanks to its super soft, plush figure. The stuffed animal toy was inspired by the Pokémon anime, their Nintendo video games series, trading cards, and the Let's Go! Game.
No matter your favorite character, this stuffed toy series will get you sorted. This toy is recommended for children aged two and above. It is sold officially by Wicked Cool Toys, the only company that has been formally licensed to sell all Pokémon merchandise. Get ready to have fun with your favorite Pokémon character, with this stuffed animal toy. It is the perfect gift option for all Pokémon fans and can be given to them as a birthday or special gift. It is also a very durable toy, thanks to its polyester build.
Key Features:
Ages 2+
8-inch tall
Official Pokémon product
Made from polyester
Specification:
Brand

Pokémon

Model

WT95221

Weight

3.84 ounces
Crayola Ultimate Light Board Drawing Tablet




Another Crayola product makes its way into our list, and this one fully deserves its spot. The Crayola Ultimate Light Board Drawing Tablet is a product designed for unlimited creativity. Nurture your little girl's growing artistic talent with this drawing tablet which comes equipped with six FX gel markers that are washable which can be used several times. It also has a light-up feature that allows it to be used in the dark or low lighting. Even more impressively, the tablet can be used again and again, thanks to the ease with which the gel markers can be cleaned off.
So, after creating a masterpiece, you can take a picture and clean it off and start with a new one. This saves paper and lends itself well to the longevity of this fantastic toy. It also keeps things organized with its in-built marker storage which is another avenue to teach kids more about the importance of organization. And don't forget, you'll also need three AAA batteries to get this pad working, which isn't included. It is also crucial to note that only FX markers should be used with this tablet as foreign objects could damage it or make it impossible to clean off. It is a great gift and is ideal for six-year-old girls.
Key Features:
Light up feature which makes it usable in the dark
Reusable surface
It includes six mini washable gel FX markers
Back panel is easy to remove for efficient tracing
Specification:
Brand

Crayola

Model

74-7245

Weight

2.2 pounds
Amelia Bedelia Chapter Book Box Set: Books 1-4

Here's the thing: You can never go wrong with books. For decades, books have made for some of the best gifts, and with the Amelia Bedelia Chapter Book Box Set: Books 1-4, you are giving your daughter a generational story that has endured over the years. This particular box set contains the following books: Amelia Bedelia Unleashed, Amelia Bedelia Means Business, Amelia Bedelia Goes Wild, and Amelia Bedelia Road Trip. The Amelia Bedelia series goes beyond just telling a good story and incorporates lessons in English, grammar, and general life hacks to enlighten children of the world around them.
The author, Herman Parish, wrote these books to carry on the legacy of his late aunt, Peggy, who wrote the original series. After her death, he decided that the stories of Amelia Bedelia shouldn't leave the family. So, he turned down offers from other children authors to continue the series and instead embarked on it himself. With such a rich backstory, it is easy to see how this character has endured for so many years. The themes explored in the books are suitable for young kids, which makes one of the best gifts for six-year-old girls. The series has so far sold well over 35 million copies, and the fast-paced and humorous nature of the book will keep the reader turning the page and erupting in inescapable glee.
Key Features:
Box-set contains Amelia Bedelia Means Business, Amelia Bedelia Unleashed, Amelia Bedelia Road Trip! and Amelia Bedelia Goes Wild!
Humorous stories suitable for little girls
Infusion of English and grammar lessons
Timeless classic to be read at any time
Specification:
Author

Herman Parish

Weight

1.1 pounds
Drawing Stencils Set for Kids

We've looked at a fair few art sets, but they have all been unique, and this is because the expression of art is always dynamic. The Drawing Stencils Set for Kids is another means of expression that is suitable for your little girl. The set comes with large stencils, paper, colored pencils, a pencil sharpener, a pen, and a case. It's also worth noting that the stencils (16) are plastic and reusable and include fun shapes and designs that kids just love to draw. Themes and shapes such as dinosaurs, flowers & butterflies, farm animals, geometric shapes, and more make up this great set. It also includes a case that can pack up all the supplies and store them neatly.
This means that your child's art supplies and stencils can go wherever she does, whether a visit to the park or a weekend with the grandparents. The drawing stencil set is also a fun toy package that covers a wide array of age ranges and can be used by kids aged three and above. It is also important to note that the items in this art set should be kept away from toddlers as it contains some choking hazards. Beyond that, it is totally safe with the materials made out of BPA-free plastic and every safety regulation followed to the nth degree.
Key Features:
Large stencils for easy drawing
Attractive case for effective storage
Components made from BPA-free plastic
Capable of being used by children aged three and above
Specification:
Brand

CreativeELF

Weight

2.12 pounds
Hachi's Choice Gift Kids Camera


It's never too early for your kids to learn to document the crucial moments in life. Pictures hold a special place in our life as they freeze for us, a moment in time which we might never be able to revisit otherwise. This is why Hachi's Choice Gift Kids Camera is a fantastic gift to buy for your daughter or niece. The camera might be a toy, but this doesn't deter it from packing together a few nifty features that anyone would find handy. What's more, the camera is beautifully designed, and with its small frame, it is easy to handle. Your child won't be dropping this camera anytime soon. And not only does it sport an ergonomic design, but it also has so many attributes that boredom isn't an option.
With various fun photo effects, frames, and filters to choose from, there's no need for a smartphone and just like the previous toy, the materials used to make the camera are all safe and non-toxic. What's more, the sturdy nature of the camera means that when your gift recipient eventually drops the camera, it will withstand it with little to no damage. Furthermore, the small size also makes the camera a handy companion for trips, hikes, and other family activities and even better, it comes with 32GB memory card capable of storing thousands of photos. Fuel a love for nature that could last a lifetime with Hachi's choice camera. Be sure to also check out our guide to the best gifts & toys for 5-year-old boys for more amazing gift ideas like this.
Key Features:
32GB memory card included
Numerous frames and camera effects
Shockproof and able to withstand falls
Compact and portable
Specification:
Brand

Hachi's Choice

Weight

3.2 ounces
VTech Kidizoom Smartwatch DX




Who needs a mobile phone when you can get the VTech Kidizoom Smartwatch DX? If you considered getting a phone for your young niece or daughter, this smartwatch for kids might be a better idea. It educates, entertains, and encourages physical activity and outdoor play. The VTech watch comes fitted with three fun activities, five games, three action challenges, and a motion sensor. It also has a camera feature along with other digital components like photo effects, video camera, voice recorder with voice-changing effects, and touch screen.
This smartwatch does so much for you with an in-built calculator, which can be used to do homework and solve simple sums. It is also uniquely suited for outdoor activities with the splash and sweat-proof feature, creating a durable toy that can handle a little rough and tumble. However, it is advised that you do not submerge this watch in water, as this could cause significant damage. With little maintenance, the VTech Kidizoom will endure for a long time with a rechargeable lithium-ion battery holding a charge for a substantial period. Throw in a USB cable that enables you to move photos and videos from the watch to a computer, and you have an extraordinary gift that you can buy for the little girl in your life.
Key Features:
Rechargeable battery
Splash and sweat proof
Brilliant calculator to solve problems
Handy camera feature with photo effects
Specification:
Brand

VTech

Model

80-171650

Weight

0.96 ounces
The Memory Building Company Unicorn Music Box & Little Girls Jewelry Set




The Memory Building Company Unicorn Music Box & Little Girls Jewelry Set is an absolute delight for any little girl. It is great value for money as you get not only a jewelry box but also a unicorn necklace and a unicorn bracelet, all for the price of one jewelry box. More impressive still is the quality of the box, bracelet, and necklace. The jewelry is entirely adjustable, and the links are durable with the clasps made entirely devoid of nickel and instead are made of high-quality stainless steel. As for the jewelry box, it comes outfitted with a unique silver-plated iron music box mechanism that plays the timeless 'Somewhere Over the Rainbow' tune.
The interior of the box is pure quality and this reflects in the outward appearance of the box which is flawless with soft watercolour hues decorating the body. Made with the intention to create a legacy, the Unicorn music box is lovingly crafted by a company that seeks to create original and quality girls toys. They aim for girls to embrace their femininity while still displaying strength and willpower that would rival that of anyone. Overall, this is a unique gift. It's a gift that expresses love and also an encouragement for the recipient to show strength. For more unique gift ideas for kids, check out our guide to the best gifts & toys for 4-year-old boys.
Key Features:
Contains a music box, a unicorn necklace, and a unicorn bracelet
Fully adjustable jewelry
High-quality construction
Artistic design
Specification:
Brand

The Memory Building Company

Model

1.0

Weight

1.21 pounds
SUNNYPIG Wireless Bluetooth Karaoke Microphone Party Time

The moment you purchase the SUNNYPIG Wireless Bluetooth Karaoke Microphone Party Time, your ward may well be on her way to becoming a pop star. This heavily modified microphone has all the features necessary to turn your home into a karaoke bar. The design is sleek and shiny, with striking colors that make it stand out from the bog-standard microphones and it has a built-in Hi-Fi audio system coupled with noise reduction technology, which makes it a powerful audio emitter, but not enough to make it a nuisance.
What's more, the lithium-ion battery is reliable and can last for ages and this is a portable device that can be taken anywhere and used at any time. Additionally, the mic is Bluetooth enabled and is compatible with Android, iPhone, iPad, iOS, and all smartphones. This mic is of top quality with an in-built professional mixer that can easily change the playback mode. And with a three-layer high-density filter, the sound produced from this device comes out sharp and crisp. Furthermore, the device also makes allowances for an SD card up to 8GB (this is not included in the package). All in all, this is an excellent gift for girls aged four and above and is sure to be a hit at birthdays, Christmas, and Halloween parties.
Key Features:
In-built mixer
SD card port
Excellent gift for girls four years and older
Adjustable volume and powerful battery
Specification:
Brand

SUNNYPIG

Weight

10.4 ounces
Soft Unicorn Hooded Bathrobe Sleepwear

Every little girl loves a unicorn. They are graceful, elegant, unusual, and majestic. It is no wonder the Soft Unicorn Hooded Bathrobe Sleepwear is such a popular gift among parents. This is a sleepwear that your daughter would never want to get out of; such is the warmth and comfort it exudes. The design is colorful without being garish, and the colors are soft and subtle. It is made from high-quality polyester, which feels excellent to the touch and cozy on your child's body and you can purchase this in various sizes, but it is advised that in case of confusion, buy it in a slightly larger size as it would still look good. Your child is sure to be the cynosure of slumber parties with this bathrobe on.
What's more, the beautiful design makes it attractive to anyone, and your little one is sure to love it. The belt is in-built, which prevents loss, and it doesn't drag on the ground, so your kid won't trip while walking in it. It is also portable and can be packed on a trip and is ready to be used at any time. Furthermore, maintaining it is easy as it is washing machine friendly and doesn't give any hassles while keeping it clean. So what are you waiting for? This is the perfect gift for the holidays. If you have any trouble with this robe, it'd be getting your daughter or niece to take it off. Our guide to the best gift & toys for 3-year-old boys features some lovely gift ideas for little gentlemen, so check them out.
Key Features:
Lovely design
Comfortable and cozy
Washing machine friendly
Easy to pack and transport
Magblock Magnetic Building Blocks




There's really nothing better than imparting knowledge while having a grand old time. The Magblock Magnetic Building Blocks is an incredible tool that creates hours and hours of fun while also encouraging critical thinking and learning. Complete with 103 pieces (24 Triangle, 45 Square, 6 Isosceles Triangle, 2 Hexagon, 2 Wheel, 24 Castle card, 1 Guidebook) there's enough here to fuel a considerable amount of time for learning and fun. If you've been struggling to get your little one away from the screen, the Magblock is an excellent alternative. Able to craft so many pieces, your child's creative well will be developed with the help of this toy.
It is also a prime opportunity for some parent/child bonding time and you can join in the fun with your child and show her how to craft incredible structures. Also, there is no need to worry about your ward around the toy with all the components made with non-toxic and durable ABS plastic. What's more, the rounded edges help prevent injuries, and the magnetic pieces mean massive structures can be built without worries about toppling or destruction. And while we're talking about gift ideas for girls, this is a toy that certainly makes a nice gift for boys too. These are blocks that appeal to a wide range of children of different ages. So, even if you have more than one child, you can get them the Magblock set and be assured that no one will be left out or cut off.
Key Features:
103 magnetic pieces
Rounded edges that prevent injury
Non-toxic materials
Durable plastic
Specification:
Brand

Magblock

Weight

2.5 pounds
Jada Toys GIRLMAZING Big Foot Jeep




Who said toy remote control cars are can only be enjoyed by boys? The Jada Toys GIRLMAZING Big Foot Jeep puts paid to that assumption with this lovely car. The pink, rugged exterior straddles the line between delicate and robust, and the design gives it that authentic look. It is fully customizable, thanks to the glamour deco stickers, which can add a bit of personality to the vehicle and is also fully radio-controlled, which means you can look forward to a considerable amount of time spent watching your girl have fun with this great toy.
What's more, the sturdy wheels mean that it can work on different types of surfaces and although it might look like an indoor toy, it works just as well outdoors and is suitable for a trip to the park, or just some fun with friends in the backyard. Made in portable proportions, storing it after use is a cinch. And if it is the companion of choice during a family trip, transporting it poses no problem at all. The front seat can even fit a barbie doll, creating another element of fun for your child. It is an impressive gift and is sure to elevate you to father/mother/uncle/aunt of the year in the eyes of your little girl.
Key Features:
Fully functioning radio control
Exquisite design
Portable and easy to transport
Ideal for both indoor and outdoor play
Specification:
Brand

Jada

Model

96991

Weight

2.35 pounds
Creativity for Kids Fashion Headbands Craft Kit

Crafting is a great alternative to quietly sitting slumped in front of the TV. The Creativity for Kids Fashion Headbands Craft Kit provides an essential outlet for your child to exhibit her creative talents. With this, you can create up to ten headbands hair accessories with added items to make it unique to the wearer. And to create your desired hairband, there is nothing more needed as the package comes with yards of ribbon, a rainbow array of rhinestones, satin headbands, feathers, flowers, a butterfly, and more.
It is incredibly easy to use, and while your little one learns how to craft, she can also learn about color coordination and motor skills. Overall, this set is a suitable gift for girls aged five and over and it transcends age and generation as adults can also derive joy from this. Crafting materials with your child is a great way to spend time together and bond, and there are fewer ways more fun than with the fashion headbands kit. It features a couple of small parts, so it is advised that you keep it away from kids younger than three. If you wish to have your kid's toys more organized, be sure to pick some of the best toy boxes from our list.
Key Features:
Capable of creating ten headbands
Contains an array of satin headbands, rhinestones, flowers and so on
Develops motor skills and color coordination
Suitable for almost all ages
Specification:
Brand

Creativity for Kids

Model

1819000

Weight

12.8 ounces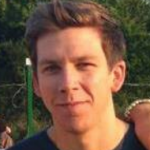 Jordan Carter is Gear Hungry's resident Editor-in-Chief with a genuine love and passion for all things tech. Jordan works diligently to ensure only the best products ever make it onto the platform and are showcased in Gear Hungry's carefully curated, tested and expertly researched, informative buying guides.
The best!
Gear, gadgets & stuff for men
Straight to your inbox