Best Double Sleeping Bags in 2022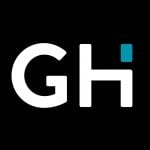 This product guide was written by GearHungry Staff
Last Updated
June 11, 2018
GearHungry Staff
GearHungry Staff posts are a compilation of work by various members of our editorial team. We update old articles regularly to provide you the most current information. You can learn more about our staff
here
.
GearHungry may earn a small commission from affiliate links in this article.
Learn more
We're all about the great outdoors, and maximizing your comfort while you're out there. When you're hitting the hiking trail and campsite as a duo, it's smart to pack light, and with survivability in mind. Double sleeping bags have a lot more under the exterior than you'd imagine, which is why we not only found the best fourteen in the world, but also tossed together the most comprehensive buying guide online, giving you full disclosure on everything you need to know, from the good, the bad, and the what-ifs you're wondering about.
The Best Double Sleeping Bag
Sleepingo Queen-Sized Double Sleeping Bag
Sleepingo happens to know what's going on, because they hook you up with two free travel pillows along with this stellar bag. You get plenty of space, some killer comfort capabilities with a 210 thread count, and all the insulation you need to protect your assets in the middle of a cold night. They're so dedicated to being your only double sleeping bag, that they even threw in a lifetime warranty. You literally have nothing to lose; they didn't earn Amazon's top choice rating by pure happenstance. Comfortable, durable, and lightweight (under 6.0lbs on your bag); what else could you ask for?
Key Features:
Ample space for two adults with an impressive size of 87″ x 59″
Can be used as two separate sleeping bags if preferred
Packs down into own carry bag
Suitable for cold climate camping
Lightweight, waterproof and rip resistant
Specification:
Brand

Sleepingo

Weight

5.95 pounds
Teton Sports Queen-Sized Double Sleeping Bag
Teton's been on our radar since the beginning of the year, and now, we just can't stay away. Choose between six different colors, all without compromising on comfort or warmth. It's a touch bit heavier than your standard bag, but with a poly-flannel lining, you'll be ready to sleep like a baby through those cold night, cuddled up close with your SO. Teton's pushing the envelope, and really trying to be your only sleeping bag for the rest of your life, so they threw their limited lifetime warranty right on here, guaranteeing your happiness, or your money back. Teton Sports Queen-Sized Double Sleeping Bag compresses up rather small, giving you room to stack all the other hiking essentials you're going to need for the campsite.
Key Features:
Innovative SuperLoft Elite Hollow fiberfill
Super soft brushed poly flannel lining for soft skin sensation
Two different temperature ratings available
Easily stuffs back into its own portable carrying sack
Generous queen size design big enough to even accommodate your kids
Specification:
Brand

Teton Sports

Model

111

Weight

15.98 pounds
Ohuhu Double Sleeping Bag
The name of the game is compression, because otherwise, you're going to end up taking up half your bag. Ohuhu knows what's up when it comes to comfort, and making sure you're able to beat the chilling temperatures of a foggy fall night. You're good for a combined temperature rating of 32 degrees, against all weather issues. Ohuhu Double Sleeping Bag comes with an excellent waterproof rating, and a 210T polyester build for maximum durability. The elements, hell, nor high water are going to tear this bag down. Integrated pillows keep you in comfortable bliss throughout the night, while the low price keeps you dreaming of how you're going to spend all that money you saved.
Key Features:
Generous size fits two adults
Dual purpose design can be used as two individual sleeping bags
Folds down into compression carry bag
Supplied with a set of two matching lightweight pillows
Thermally insulated, waterproof and rip resistant
Specification:
Brand

Ohuhu

Model

916-00015-23

Weight

6.08 pounds
Coleman Double Adult Sleeping Bag
Come on, you didn't think we'd go through an outdoor item list without mentioning the kings of the wild, did you? Coleman never disappoints, which is why we were so eager to slip into their double adult sleeping bag. You're good to go if you're 6'4" or under, slipping into this spacious sleeping bag that refuses to quit; you're equipped for as low as 45F, meaning a little cold snap isn't going to be the end-all to your camping trip. They even added a bonus feature: ZipPlow, which pushes all the fabric away from the zipper, so you don't end up creating micro tears and insulation holes.
Key Features:
3-in-1 design can also zip apart and be used as two single sleeping bags
One size fits most and perfect for taller campers up to 6ft 4
Patented ZipFlow system prevents fabric snagging
Easy roll control design for fuss-free storage
Warm hollow polyester insulation
Specification:
Brand

Coleman

Model

2000019650

Weight

9.5 pounds
Sierra Designs Duo Sleeping Bag
We've got a big player over here; Sierra Designs made their top-notch bag a bit on the pricey side, but you don't understand luxurious comfort until you've slipped into this one. You get a killer temperature rating of 35F, making it one of the best ratings on this list, while dually providing you with singular sleeves for maximum personal comfort. Nobody wants to hug another person after you've both been sweating all day out on the hiking trail, so with this, you get the communal body heat benefits, all without the yuck factor.
Key Features:
Dual sleeves (one for each pad)
Temperature rating of 35F
Excellent comfort and insulation without sweating
Specification:
Brand

Sierra Designs

Weight

3.02 pounds
ALPS Mountaineering Twin Peak
ALPS brings us some killer outdoor gear, which is why we were thrilled to slip into their Twin Peak sleeping bag. Chilled summer nights and sudden temperature drops don't stand a chance; you're protected with Tech Loft insulation, keeping you warm as can be through the worst of it. Unzipping one of the eight zippers gives full access to the two separate sleep sacks, allowing you to separate if you're both just not feeling the communal sleeping chamber. If you're a particularly tall mister, you'll be happy to know that this bag will comfortably fit up to 6'6" without a touch of an issue. A bit heavy on the backpack, all in exchange for a heavy slumber that night.
Key Features:
Crafted with Tech Loft insulation
Unzips to reveal two bags/sacks
Excellent for tall gents at 6'6"
Specification:
Brand

ALPS Mountaineering

Model

4119826

Weight

11.56 pounds
Oaskys Camping Sleeping Bag
You've got to be careful when you're buying a budget sleeping bag. Make the wrong choice and you could end up having a cold and uncomfortable night. The Oaskys Camping Sleeping Bag is competitively priced but it's designed for three seasons (down to a temperature of 10ºC). Made from premium 210T anti-tearing polyester and lined with 190T polyester pongee, it will keep you warm in lower temperatures without being too hot in the summer. It provides enough space for two people to sleep comfortably and even has a separated zipper at the bottom to let your feet breathe. 
Key Features:
Dimensions – 31.5" x 86.6" 
Made from 210T anti-tearing polyester 
Lined with 190T polyester pongee 
Rated to 10ºC (50ºF)
For three seasons 
Available in six colors 
Specification:
Brand

Oaskys

Weight

4.2 pounds
Soulout Double Sleeping Bag
Next up, we've got another premium double sleeping bag rated for three-season camping. If you're planning to climb Everest, this Soulout Double Sleeping Bag probably isn't going to cut it, but for your average camping trip, it's absolutely perfect. The exterior of the sleeping bag is made from 290T high-count polyester, making it super tough and resistant to water. On the inside, it's lined with brushed flannel, and the bag is filled with 400g/㎡ 3D synthetic fiber for amazing warmth. We also like the fact that it can accommodate people up to 6'5" tall, so there's plenty of room inside. 
Key Features:
Dimensions – 9" x 87" 
Made from 290T high-count polyester
Lined with brushed flannel 
Filled with 400g/㎡ 3D synthetic fiber
Water-resistant 
Specification:
Brand

Soulout

Weight

6.9 pounds
SylvanSport Cloud Layer Sleeping Bag
The SylvanSport Cloud Layer Sleeping Bag is a premium double sleeping bag, suitable for all seasons. They don't actually advertise the temperature rating but we're confident that this sleeping bag will keep you warm down to 0ºC (and maybe even below). It's made from polyester taffeta and has an organic cotton lining that feels super soft on the skin. It also comes with a removable quilt layer that can be used as a premium camp blanket when you're not sleeping. Plus if you really want to invest in your camping comfort, you can buy the SylvanSport Air Mattress, which is designed to fit perfectly with this sleeping bag. 
Key Features:
Made from polyester taffeta 
Organic cotton lining 
Removable quilt layer 
Double zipper ventilation 
Draw-tight hood 
Custom inner pocket
Specification:
Brand

SylvanSport

Model

Cloud Layer Double
Double Sleeping Bag Buying Guide and FAQ
If you're still uncertain as to exactly what you should be doing with a double sleeping bag, read on for pure enlightenment. Your burning questions, your in-depth analysis into our selection process, and a lot more goodies are sitting right by for a look.
Q: How to choose the best double sleeping bag
A: Size - Sounds redundant, since we're talking about double bags, right? They aren't all created equal. Some brands take the individual size of the occupants into consideration. Take note of the exact dimensions.
Material - Double sleeping bags have the spotlight on the size and roominess, so they stick with time-tested ripstop nylon and polyester. It's been working for the best single camping bags in history, so why ruin a good thing, right?
Comfort - This is a big one. You're going to be sharing this with another person, so how cramped do you want to be? This is where we recommend viewing firsthand accounts and reviews for some extra assurance.
Durability - Nobody buys something without the intention of it lasting for a long time. Your double sleeping bag should be as durable and rugged as you are, giving it a long life expectancy, and being well worth your investment.
Temperature rating - If you're not familiar with the lingo, an X-degree bag is good for the air temperature being X degrees. A 20-degree bag is good for 20 degrees, and so on. These ratings are taking into account one fact: assuming you're wearing appropriately warm attire underneath the bag.
Waterproof rating - Rain happens. A lot. If it's your day off, and you're camping, it's probably going to rain. Waterproofing is key, inside and out. The last thing you want is a nasty surprise when your bag starts to soak through.
Compressibility - You're probably not just pulling over to the side of the road, and just camping by the guardrails. You're going to be hiking a certain distance, so it needs to be able to fit with your normal camping items and compress down to a good, compact size.
Weight - Touching on compressibility again, the compressed weight should be beyond manageable. Most double sleeping bags rest between 5.0 and 9.0lbs, which can be a pain in the butt if you're packing heavy on everything else.
Q: What are the advantages of a double sleeping bag?
A: We'll get into the specifics in a moment, but double sleeping bags are easy to clean with a simple wash and dry. You don't have the cord that comes with single sleeping bags, so you're not going to encounter wet patches or spots that didn't get cleaned. It's all pretty straightforward.
You also won't be hauling two separate bags, saving space and keeping your overall carry load down. When you hike up the trail or into the woods, the last thing you want to worry about is the weight on your back, and the fatigue that it's causing. Split up the carry weight.
As a result of the co-op setting, you can actually endure lower temperatures if the occasion arises, giving you a lot more room to plan your hiking and camping trips without worrying about the weather getting in the way. These are also fairly ideal for car campers if that's more your thing.

Single vs. Double sleeping bag
While we love the double sleeping bag setup, there are two things that the single does a better job of. Double sleeping bags generally require that you use an integrated pillow features instead of an insulated pull-hood. This makes a gap in insulation, which is also an issue with zippers. With single bags, you just slide on down, so there's no zipper to let the heat out. When you're crammed in there with another, your body heat will make up for the difference, though.
If you're thinking that you want more room, that's the wrong reason to go with a double sleeping bag. The insulation can't properly do its job, when there's too much space, and not enough body heat to bounce back against the occupant. Doubles may have the insulation issue with the zippers, but they also come with waterproofing from head to toe, so you won't run into issues even though you have a zipper. In survival-based situations, sharing body heat can be a serious tool to stay alive, and a double sleeping bag is going to provide the best environment to the house that.
For the most part, the hoods on single bags are generally better, but a few hidden gems on our list will definitely shine when you give them a close look. You lose a lot of body heat through your ears, so it's critical to either get a good hood or pack earmuffs if you're going to be roughing it in the cold snap season.
Q: Can I put a sleeping bag in a washing machine?
A: It's going to get very specific. If you have a front-load or top-load washing machine that does not contain a central spiral, you're good to go. That pillar in the center is going to tear up the insulation on the inside of your bag, making our next section on using the dryer, essentially useless. You're going to see this in newer HE models, and yes, you can use these.
You're advised to only use gentle settings, and not clean clothes while this is going on. You could add unnecessary weight during spins that mess with the insulation, or reach down into the bag when you're out on the trail, only to find a pair of underwear at the bottom. Doesn't sound like the best time, does it? Delicates, cold if you can, and only HE. Now, onto the dryer.
Q: Can you put a sleeping bag in the dryer?
A: You can, but you have to be careful with it. You have insulation in the walls of your sleeping bag, which you really don't want to mess up. There's a little life hack we're going to break down for you, and it's going to sound like the weirdest thing in the world. When you put your sleeping bag in the dryer, put three or four tennis balls in with it, and no other clothing. You're going to go on the low heat setting, and you might have to do two cycles. It's going to sound kind of loud and annoying, but this will keep the insulation broken-up, up and not clumping together.
Your insulation will remain evenly dispersed like you're fluffing a pillow. Alternatively, don't use dryer sheets with these, either. With polyester and ripstop construction, you're going to static the hell out of yourself, and sleep in a bunch of lint that's accumulated in the barrel of your dryer. Nobody wants that.
Your Main Double Sleeping Bag Hack
If you haven't already checked it out, our guide on external frame backpacks gives you a look into bags that were designed for hiking. Some of them include designated storage for your sleeping bag, riding on the science of your COG, or the center of gravity. It's worth taking a look at, and finding the right bag (if you don't already have one) to put the least amount of stress and fatigue on your back as you hike up the trail to your sweet spot.
Sign Up Now
GET THE VERY BEST OF GEARHUNGRY STRAIGHT TO YOUR INBOX