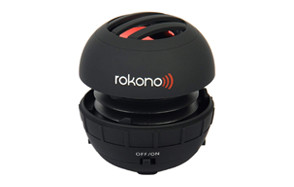 Rokono BASS+ Mini Laptop Speaker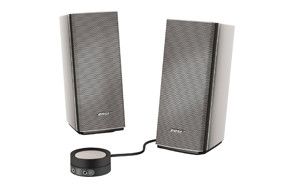 Bose Companion 20 Multimedia Speaker System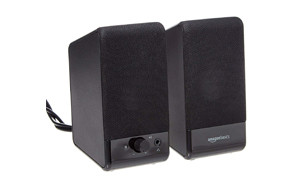 AmazonBasics Computer Speakers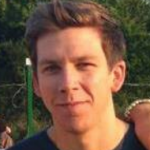 As great as your laptop might be, you might have to admit the built-in speakers just can't cut it in all situations. Whether you're gaming, working, studying, or just chilling through playlists or watching a movie, the best laptop speakers can transform your experience for the better at home.
With these speakers, you'll be able to get lost in the moment of the music, hearing every thudding, thumping bass line. You'll be able to hear every single mopey mumble of Jon Snow as he broods over how broody he is, and you'll know exactly when the tension ramps up when you finally convinced your partner to watch the latest horror flick.
We can't all have the biggest booming speaker system in our homes, and while these speakers aren't likely to shake the room through to its foundation, they will still offer superb clarity you thought you could only get with the best noise canceling headphones. They will do something that only the best products around do, and that's make you feel you're there.
In these times where a little escapism is more than welcomed as often as possible, there's not much more you can ask for, so let's get connected and turn up the volume.
The Best Laptop Speaker
Laptop Speaker Buying Guide
How We Chose Our Selection Of Laptop Speakers
We'd like to say we sat down and watched every Marvel movie leading up to Endgame to test out these speakers, but at somewhere over 2 days of content to get through (and that's without taking a break or sleeping) we realized that was a pipe dream.
Instead, we thought about these important features everyone should consider before buying anything at all. Yes, even your post-bar McDonald's.

Reviews - Reviews are an excellent way of understanding how well our products work in a variety of situations. With such a versatile range of applications, we could see how different customers found the speakers in different situations.
Through these reviews, we narrowed down our selection to the top picks you see above. Initially, we had a long list full of products, but by using the reviews to determine which speakers provided the best sound, were the easiest to use, and which had a variety of useful extra features, we figured out which speakers we thought you'd love.
Price - We know that everyone has different budgets and different needs, so we worked hard to find a wide range of prices so that at least one of our picks were affordable for all.
The thing is, great tech is not as expensive as it once was, and if you've not bought a new gadget in a while, this might be a surprise, and could end with you buying and buying and buying even if you don't really need anything. Even if you want to go for the budget picks, you're still getting something with superb quality. Likewise, the more expensive options deliver the highest quality around for the true audiophiles around.
The more expensive options don't always mean they are the best, so don't spend all that money just because you feel you're getting the top products around. Instead, these are often specialist products that meet certain demands, but for the average dude on the street, you'll get on fine with any of our picks.
Features To Look For In Laptop Speakers
Before settling on which of the best laptop speakers is the right one for you, be sure to consider these essential key features to help you pick the option that best suits you. It's not enough to see what your buddies have and follow suit, because what works best for them may not work for you.
Connectivity - The progress of connectivity options across the past decade has convinced the average guy that Bluetooth is best. While we've got no issues with Bluetooth and believe it is great, we also understand that it has its place.
Bluetooth is great for headphones and similar applications, and it does have its benefits with laptop speakers. The absence of a cable is quick and convenient and allows you to move the speaker out of the way when needed to give you extra space or move from room to room.
However, Bluetooth can be unreliable and you might have some issues with pairing at first, which is a surefire way to kill the vibe. A 3.5mm jack cable may not feel too modern, but it never runs out of battery and it never lets you down.

Sound Quality - What would a speaker be without excellent sound quality? Great sound quality comes from the materials used, the quality of the build, and the design of the speaker.
You might think you're ears aren't sensitive enough to detect a difference in sound quality, but if we put a tin can and a string and a proper speaker next to you, you'd surely notice, so it's not something that doesn't matter.
Think about the different sound levels, things such as the bass and how it complements the rest of the audio. Also make sure you can hear the words and the music without it sounding like a jumbled mess.
Portability - If you want to create the perfect setup for your computer or laptop, consider the portability of your speakers. Big is good, but it's not always better, and this extra size might mean you can't move your setup around as freely as you'd like.
A more compact speaker means you can set it up anywhere without cluttering the desk or workspace. If you ever need to move, it's also easier to pack it away in your bag than piling it in a box and lugging it into the back of a van.
Also consider the wired power source, which you won't be able to move as easily as battery-powered speakers. While these deliver more consistent power and don't need recharging, you can't move them around the space as easily as those which run on batteries.
Sources:
What to Look for When Buying PC Speakers - Help Desk Geek
What Makes One Speaker Better Than Another? - Tech Hive