Best Laptop Speakers In 2022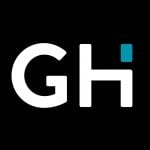 This product guide was written by GearHungry Staff
Last Updated
May 29, 2019
GearHungry Staff
GearHungry Staff posts are a compilation of work by various members of our editorial team. We update old articles regularly to provide you the most current information. You can learn more about our staff
here
.
GearHungry may earn a small commission from affiliate links in this article.
Learn more
As great as your laptop might be, you might have to admit the built-in speakers just can't cut it in all situations. Whether you're gaming, working, studying, or just chilling through playlists or watching a movie, the best laptop speakers can transform your experience for the better at home.
With these speakers, you'll be able to get lost in the moment of the music, hearing every thudding, thumping bass line. You'll be able to hear every single mopey mumble of Jon Snow as he broods over how broody he is, and you'll know exactly when the tension ramps up when you finally convinced your partner to watch the latest horror flick.
We can't all have the biggest booming speaker system in our homes, and while these speakers aren't likely to shake the room through to its foundation, they will still offer superb clarity you thought you could only get with the best noise canceling headphones. They will do something that only the best products around do, and that is make you feel you're there.
In these times where a little escapism is more than welcomed as often as possible, there's not much more you can ask for, so let's get connected and turn up the volume.
The Best Laptop Speaker
Rokono BASS+ Mini Laptop Speaker
Our number one pick for the best laptop speakers is the compact and portable Rokono BASS+ Mini Speaker. At just over 3 ounces, you can carry it everywhere with ease, and ensure full protection with the splash proof travel bag to keep it secure when on the move.
The compact size helps it fit easily into your backpack and takes up hardly any real estate on your computer desk. Despite such size, it still delivers a loud, booming volume you'll feel shake through the surface and into your fingers as your foot starts to slowly but confidently tap along to the beat.
The battery life gives you a massive 10 hours of playback, making it perfect for mammoth study or gaming sessions, or for when you want to dive deep into a Star Wars or Lord of the Rings Marathon. However, there's no low battery indicator, so you might lose sound at the most crucial moments.
Luckily, it comes with a USB charging cable, and it will charge quickly so you'll hardly miss a beat. You can also connect it to you smartphone or tablet to versatile application across a variety of devices. At such a great price, it's an excellent way to treat yourself or it can be a perfect gift for music lovers in your life, so they can enjoy their tunes loud and proud.
Key Features:
Compact size
High quality sound
Clear bass resonance
10+ hours of playback
40mm audio driver
Specification:
Brand

Rokono

Model

FBA_A3 Black

Weight

3.04 Ounces
USB charging cable included
Great for parties and gatherings
Splash proof travel bag
Logitech Z50 Laptop Speaker
With 2.25" drivers, the Logitech Z50 delivers a thumping and surprisingly loud performance with 10 watts of power to make your place party central. On top of this, it's a stylish little machine that suits the modern home much better than speakers of the past, yet this size doesn't affect its quality.
We love speakers that are easy to use, and this has one of the most straightforward setups around. The simple plug-and-play design ensures you can blast your tunes (Old Town Road, Take on Me, whatever you like) as soon as you take it out of the box. The AC power cord also eliminates reliance on batteries, but this also means it's not as portable as the wireless options.
Wired connections are more reliable, though, and with a wide range of compatibility with several devices and brands, there's little you can't hook up and tune out to. The long cord is also easy enough to maneuver that if you want to change its location, you can do so with little issue.
The 3 different available colors help it blend in to any home and decor, and the compact design doesn't take up too much room on the desktop. The pictures may make it look a little large, but it's actually much smaller. Make sure you also check our guide to the best tailgate speakers.
Key Features:
2.25" driver
Compact design
Plug and play simplicity
AC powered
Specification:
Brand

Logitech

Model

980-000797

Weight

9.1 Ounces
Wide device compatibility
3 eye-catching colors available
Long cord is easy to maneuver
Not as portable as battery-powered options
Ideal for laptops and desktop computers, the Creative Pebble 2.0 is an easily portable and high-performing option at a great price. Despite the USB powered operation, they are still powerful while still being portable enough to take with you on your travels or business trips.
They are well balanced, giving a great amount of clarity even for the most mumbling of audio, while at the loudest volume, there's no iffy distortion that can ruin the whole experience. The enhanced bass reproduction provides that soothing, satisfying thump and the easy-to-access volume control make adjusting anything straightforward.
They are resistant to external audio interference to give you a superb and uninterrupted audio for hours on end, and you need not worry about the battery giving out. However, they're not suitable for parties, at least not wild ragers you had back in your college days, but for a chilled evening at home, they're an excellent choice.
The sleek design is suited for shelves and desks, and they might not be the most durable speakers in the world, but they're a great pick for someone looking for something slightly over budget-range. You may also like to check our guide to the best bookshelf speakers.
Key Features:
Easy access volume
Enhanced bass reproduction
45-degree elevated drivers
Compact
Specification:
Brand

Creative

Model

5390660192029

Weight

1.42 pounds
Sleek and cool design
No nearby audio interference
East setup
Bose Companion 20 Multimedia Speaker System
For the true audiophiles among us, the Bose Companion 20 Multimedia Speaker System is without a doubt the finest laptop speaker around. This mammoth system boasts a 2 channel soundstage and dual inputs for both headphones and for your device, while the unique control pod looks like something out of the future.
Even with a unique look, it's still super easy to control, allowing you to increase and decrease the volume when you need to. The powerful low note performance delivers a full and natural sound to make it feel just like whatever you're watching – dinosaurs, sports, or Super Saiyans – are right there next to you.
These Bose speakers are comprehensive, but still easy to set up, with no drivers needed and a simple plug and play system to ensure you can enjoy your favorite tunes as soon as you pull it out of the box. You can also take great advantage of the active electronic equalization, which if you know your stuff you'll embrace like an old friend as you bask in natural tones and pure clarity.
It's expensive though, and we'd expect something so pricey to allow you to adjust the bass levels. But if you're spending so much on a set of speakers, we're sure you know a way to overcome such a problem.
Key Features:
2 channel soundstage
Easy to control
Dual inputs
Powerful low note performance
Specification:
Brand

Bose

Model

3295095300

Weight

7.55 Pounds
Active electronic equalization
Lifelike performance at any volume
Simple plug and play setup
AmazonBasics Computer Speakers
Our final choice is also our best value selection, and the AmazonBasics Computer Speakers live up to their name as a no-hassle and no-frills option for anyone who's looking for reliable quality with no fanfare. Plugging directly into your computer, there's no need for installing drivers or anything fancy like that, so they're ready to use immediately so you can enjoy your YouTube videos at full volume in peace. They're also easy to use (not that speakers are necessarily difficult) and the single control knob for both power and volume ensures straightforward operation that's ideal for when the lights go out.
While they operate on AC power, they're still compact and lightweight enough to be easily portable if you want a change of scenery. The connectivity jack is also compatible with a variety of other devices including your iPad, Kindle or MP3 player, if you're still rocking one of those.
We know style isn't everything, but we can't help notice these speakers aren't half as attractive as our other picks. And while we know there's some of you who won't care and just want something that makes your music sound great, there are others who like to keep the style train going with their gadgets.
This is the smallest and perhaps most superficial of issues to take up, though, and the AmazonBasics speaker is still a superb option for those who need an affordable audio option for the home or office.
Key Features:
Plug directly into computer
Single control for power and volume
Simple setup
Portable
Specification:
Brand

AmazonBasics

Model

U213

Weight

1.46 Pounds
Use with headphones
Ideal for desktop PC, laptop, and other music player
1 year Amazon warranty
Not as stylish as other options
You don't have to spend hundreds to improve the sound quality of your laptop. Sure, if you want to buy a pair of high-end speakers, you can expect better sound quality than you'll get from the ZETIY Laptop Speaker. However, this small and competitively priced speaker is a huge improvement from the stock speakers found in most laptops.
It features two 3W high-excursion speakers that provide a full sound for such a small unit. The bass response is okay but it's definitely not going to shake the foundations of your house. At full volume, you won't experience any distortion and the mids and highs cut through clearly. Of course, you shouldn't be expecting to impress any audiophiles with this speaker but it's relatively loud and sounds decent.
To plug the speaker into your laptop, you get a USB cable. The benefit of this design is that it reduces the need for added cables. The USB provides both power and audio in one cable. 
Key Features:
USB powered 
Dual 3W high-excursion speakers 
Portable design 
Six-month replacement guarantee 
Specification:
Brand

ZETIY

Model

EL001

Weight

11.3 Ounces
Compact and portable 
Relatively loud 
Powered by USB 
Sound quality isn't amazing 
Some durability issues 
Laptop Speaker Buying Guide
How We Chose Our Selection Of Laptop Speakers
We'd like to say we sat down and watched every Marvel movie leading up to Endgame to test out these speakers, but at somewhere over 2 days of content to get through (and that's without taking a break or sleeping) we realized that was a pipe dream.
Instead, we thought about these important features everyone should consider before buying anything at all. Yes, even your post-bar McDonald's.
Reviews - Reviews are an excellent way of understanding how well our products work in a variety of situations. With such a versatile range of applications, we could see how different customers found the speakers in different situations.
Through these reviews, we narrowed down our selection to the top picks you see above. Initially, we had a long list full of products, but by using the reviews to determine which speakers provided the best sound, were the easiest to use, and which had a variety of useful extra features, we figured out which speakers we thought you'd love.
Price - We know that everyone has different budgets and different needs, so we worked hard to find a wide range of prices so that at least one of our picks were affordable for all.
The thing is, great tech is not as expensive as it once was, and if you've not bought a new gadget in a while, this might be a surprise, and could end with you buying and buying and buying even if you don't really need anything. Even if you want to go for the budget picks, you're still getting something with superb quality. Likewise, the more expensive options deliver the highest quality around for the true audiophiles around.
The more expensive options don't always mean they are the best, so don't spend all that money just because you feel you're getting the top products around. Instead, these are often specialist products that meet certain demands, but for the average dude on the street, you'll get on fine with any of our picks.
Features To Look For In Laptop Speakers
Before settling on which of the best laptop speakers is the right one for you, be sure to consider these essential key features to help you pick the option that best suits you. It's not enough to see what your buddies have and follow suit, because what works best for them may not work for you.
Connectivity - The progress of connectivity options across the past decade has convinced the average guy that Bluetooth is best. While we've got no issues with Bluetooth and believe it is great, we also understand that it has its place.
Bluetooth is great for headphones and similar applications, and it does have its benefits with laptop speakers. The absence of a cable is quick and convenient and allows you to move the speaker out of the way when needed to give you extra space or move from room to room.
However, Bluetooth can be unreliable and you might have some issues with pairing at first, which is a surefire way to kill the vibe. A 3.5mm jack cable may not feel too modern, but it never runs out of battery and it never lets you down.
Sound Quality - What would a speaker be without excellent sound quality? Great sound quality comes from the materials used, the quality of the build, and the design of the speaker.
You might think you're ears aren't sensitive enough to detect a difference in sound quality, but if we put a tin can and a string and a proper speaker next to you, you'd surely notice, so it's not something that doesn't matter.
Think about the different sound levels, things such as the bass and how it complements the rest of the audio. Also make sure you can hear the words and the music without it sounding like a jumbled mess.
Portability - If you want to create the perfect setup for your computer or laptop, consider the portability of your speakers. Big is good, but it's not always better, and this extra size might mean you can't move your setup around as freely as you'd like.
A more compact speaker means you can set it up anywhere without cluttering the desk or workspace. If you ever need to move, it's also easier to pack it away in your bag than piling it in a box and lugging it into the back of a van.
Also consider the wired power source, which you won't be able to move as easily as battery-powered speakers. While these deliver more consistent power and don't need recharging, you can't move them around the space as easily as those which run on batteries.
Sources:
What to Look for When Buying PC Speakers - Help Desk Geek
What Makes One Speaker Better Than Another? - Tech Hive
Sign Up Now
GET THE VERY BEST OF GEARHUNGRY STRAIGHT TO YOUR INBOX