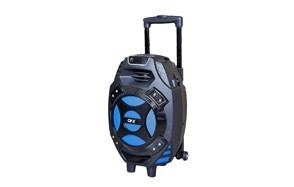 QFX PBX-61081BT/BL Portable Bluetooth Tailgate Speaker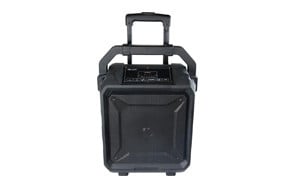 Milanix Tailgate Speaker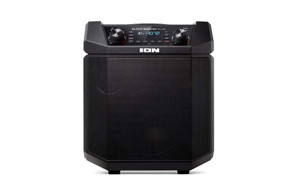 QFX PBX-61081BT/BL Tailgate Speaker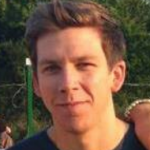 Everyone loves a tailgate party! Such events are entertaining, provided the planning is on point, with the right food, drinks, and other essential party gear. However, no matter how top-notch the gear is, without the right music, no party can survive, and without the right speakers, the sound quality will be subpar. Hence why the best tailgate speakers are a necessity. Whether for a large outdoor festival, or a small family gathering, tailgate speakers are beneficial as they have been designed to cater to all your outdoor sound needs. Not only in their design, but also in sound quality and durability, they exceed the performance of regular car speakers, offering an extensive range of sound volume. If you are in the market for a tailgate speaker for your next event, eight of the best tailgate speakers are found below, with informative reviews on each product.
The Best Tailgate Speaker
Tailgate Speaker Buying Guide & FAQ
How We Chose Our Selection Of Tailgate Speakers
Brand - A wide array of brands exists concerning the manufacture of tailgate speakers around the world. Some companies are recognized globally as leading manufacturers, mainly because every product they launch possesses high quality and a level f durability that surpasses many of their competitors. Some of the recognized brands in the production of speakers include JBL and ION. There are also some companies that several speaker customers are not conversant with, and some of such brands have been included in our list as recommendations to offer readers with a wide array of options to choose from.
Reviews - User feedback is extremely critical to the success of every product, and as such, every report from a customer must be taken into consideration when selecting your tailgate speakers. For our list, our team studied several reports from individuals who make regular use of tailgate speakers, to know how well their products have performed over the years. This offers readers an idea of how reliable and durable a speaker might be before they decide to make a purchase. Reviews from users also offer potential buyers with more information than manufacturers will offer, regarding the output or performance of their speakers.
Price - Drawing up a budget is one of the most important things everyone must do before they decide to purchase a tailgate speaker. Defining your budget helps streamline your range of choices and ensures that you opt for a unit that greatly complements your pocket but still offers you high-quality sounds when needed. The recommended speakers above comprise of different price ranges to enable readers to cut their cloth according to their size. On the market today, there are some speakers priced at $100 that work better than units costing $500 or $1000. The budget of an individual is essential and as such, was given a high priority during the selection process.

Features To Look For In Tailgate Speakers
The selection of a tailgate speaker isn't as easy as many believe. it requires knowledge in many aspects of sound to ensure that the product purchased is very functional, reliable and durable. We discuss some of these factors below, to help you make a more informed choice when it's time to purchase your speaker.
Portability - The portability of your tailgate speaker refers to how easy it is to move about, and not necessarily how big or small it is. Sometimes, the size may determine the portability of your speakers, but this isn't always the case; thus, portability is a vital factor in keeping an eye out for. A tailgate speaker with an emphasized bass is typically large in size and loud concerning output. These speakers are ideal for all your sound needs and come highly recommended. However, the size of such a speaker must be such that it fits easily into your vehicle's trunk. There are some features included in the design of speakers that make them easy to move about, some of them being the wheels and handles. These are features that must be looked out for when looking for the perfect speakers. For more convenience, you can decide to opt for a wireless tailgate speaker.
Size - The size of your speaker is a factor that closely follows its portability. As stated earlier, a larger emphasis on bass comes with a bulkier or larger speaker body thus, and if you're looking for a unit that offers intense sound for all your gatherings and parties, we would recommend such a speaker for you.
Battery life - At maximum volume, your tailgate speaker should offer up to five hours of sound, if it's to be considered as a good speaker. This will depend on the strength of your battery. The maximum run time, as stated by manufacturers isn't the same as its maximum volume and customers must pay attention to such detail during the selection process. To get the actual playtime of your speaker, you have to shorten the maximum playing time by a couple of hours.

Sound quality - The overall sound quality of your speaker is essential to its performance, and this factor surpasses the need for volume in your speaker. Tailgate speakers require a balance between the lows, mids, and highs, with major emphasis being placed on the low-end frequencies. If possible, test the speaker you're willing to purchase and look out for any distortion at high volumes. Generally, there mustn't be any form of distortion for speakers that possess a Total Harmonic Distortion below 1%.
Power - Potential buyers must take into consideration the wattage ratings and sensitivity of the speaker they're seeking to purchase. Having information on these sectors offers the buyer with an idea of the maximum level of loudness that speaker will provide when purchased. If you need massive volume, we recommend you opt for a speaker with high sensitivity and wattage, approximately 90Db at least, and you will not be disappointed.

Connectivity - The ability of your speakers to work easily with a wide range of devices determines how good it is. Versatility in connectivity is essential; thus, any speaker you opt for must come with various connectivity options, ranging from Bluetooth to USB and if possible, other connections such as AUX or RCA.
PA Mic - Another factor we deem essential when selecting your speaker is the PA Mic. This is a very critical factor as it determines the level of quality performance your speaker produces.