Best Tailgate Speakers In 2022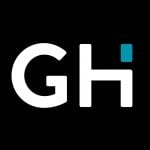 This product guide was written by GearHungry Staff
Last Updated
April 16, 2019
GearHungry Staff
GearHungry Staff posts are a compilation of work by various members of our editorial team. We update old articles regularly to provide you the most current information. You can learn more about our staff
here
.
GearHungry may earn a small commission from affiliate links in this article.
Learn more
Everyone loves a tailgate party! Such events are entertaining, provided the planning is on point, with the right food, drinks, and other essential party gear. However, no matter how top-notch the gear is, without the right music, no party can survive, and without the right speakers, the sound quality will be subpar. Hence why the best tailgate speakers are a necessity. Whether for a large outdoor festival, or a small family gathering, tailgate speakers are beneficial as they have been designed to cater to all your outdoor sound needs. Not only in their design, but also in sound quality and durability, they exceed the performance of regular car speakers, offering an extensive range of sound volume. If you are in the market for a tailgate speaker for your next event, eight of the best tailgate speakers are found below, with informative reviews on each product.
The Best Tailgate Speaker
QFX PBX-61081BT/BL Tailgate Speaker

The QFX Party Speaker is a versatile PA and tailgate speaker that works wonders at any event it is used for. This product is used by many individuals to amplify announcements, pup out music at parties and generally to experience excellent sound quality whenever needed. The QFX is portable by design and extremely durable. It features the use of USB/Micro SD, as well as Bluetooth streaming for wireless play. Concerning connectivity, this tailgate speaker provides users with AUX inputs as well as microphone ports for karaoke and use with mobile devices.
Transportation of the QFX speaker is effortless, thanks to the provision of handles and wheels in the general design. It looks like a suitcase at first glance, and as such, it can be stored easily in your car trunk or any other space you deem fit. The amplifier and woofer of this speaker have been built to ensure that sound quality is at its peak, without any form of distortion. The battery responsible for its operations is a rechargeable unit that offers several hours of services to enable you to stream music anywhere and at any time. The innovative design of the QFX together with its durable build makes it one of the most purchased tailgate speakers in the world. Your freshman party or your graduation bash is bound to be one with a difference when you have a speaker as great as the QFX. Love this product? Check out our review of the best tower speakers for our top picks.
Key Features:
Eight-inch woofer
Extendable handle
Caster wheels
Integrated microphone
LED lights
Available in three colors
Remote control included
Specification:
Brand

QFX

Model

PBX-61081BT/BL

Weight

17.6 pounds
Great battery life.
Easy to move around.
Feels quite sturdy.
Bass isn't as thick and thumping
Bluetooth range is not extensive.
Takes a long time to charge fully.
ION Audio Express Tailgate Speaker




The ION Tailgater Express is an updated version of the Audio Tailgater speaker. This ion portable speaker has been designed with features similar to its predecessor, with significant upgrades made to make it more efficient and effective as a tailgate speaker. The TAILGATER Express features up to 20 watts of dynamic power to make any party the talk of the town for days on end. Its design features a wide dispersion tweeter and a robust 4-inch woofer which work together effortlessly to provide high-quality sound whenever it is needed.
The Tailgater Express can be used close to water with ease, thanks to its IPX4 water resistance. This means you can have all your pool and beach parties without any worries. The battery of the Express speaker is built-in and rechargeable. Once it's fully charged, it can offer up to 30 hours of continuous use to owners, with no distortion occurring at any volume. Other features of this product include its bright display, AM/FM radio and a microphone input made available for when it's time to enjoy a good karaoke night session. Enjoy your favorite music with ease at any special occasion with the ION Audio Tailgater Express. This is a speaker that comes in small packages but offers users with big fun. Our handy guide to the best bookshelf speakers features more great products like this.
Key Features:
50-watt dynamic power
Wide-dispersion tweeter
Bluetooth and NFC-enabled
AM/FM radio
Microphone and cable
3.5mm aux input
Specification:
Brand

ION Audio

Model

Tailgater Express

Weight

7.9 pounds
Packs enough volume
Super durable
75-hour battery life.
Takes a long time to charge fully.
Distortion at high volumes.
Monster Rockin' Roller 270 Tailgate Speaker

If you're looking for serious power, the Monster Rockin' Roller 270 is a tailgate speaker you should consider. It has a whopping 200 watts of power, which means it can overpower pretty much anything else around. You'll have your own personal club (until someone shuts it down). Plus, if you feel like you need even more power, you can connect up to two TWS speakers from Monster's product line. Thanks to the wide-dispersion speakers, you get 270º sound. That means you and your friends don't just have to stand right in front of the speaker to hear the music. It has a long-lasting battery that gives you 100 hours of playtime at full power. Plus, it even has a built-in Qi charger, so you can wirelessly charge your devices.
Key Features:
200 watts 
Wide-dispersion – 270º
100 hours of playtime 
Built-in Qi charger 
IPX4 water-resistant 
Really powerful 
Impressive wide sound dispersion
Battery lasts for ages 
Can charge your devices
We can't find anything wrong
Soundcore Trance Bluetooth Speaker
The Soundcore Trance Bluetooth Speaker lets you create a party anywhere. One thing we love about this tailgate speaker is how portable it is. It weighs around eight pounds and has a wide plastic strap on top, so you can just pick it up and carry it around. The housing is IPX7 waterproof, which means you can literally leave it out in the rain and it will be fine. In terms of sound quality, the bass response is pretty impressive and the highs are really clear for a speaker of this type. This is thanks to the large woofer, two-inch tweeter, and passive radiator. It only delivers 80 watts of power but it feels like a lot more. 
The feature that made us fall in love with the Soundcore Trance was the beat-driven light show. The LEDs on the front of the speaker move in time with the music you're playing and you can even control it from your smartphone. This adds another element to this tailgate speaker, making it one of the best for parties.
Key Features:
80 watts 
IPX7 waterproof 
Integrated handle 
Beat-driven light show 
18-hour battery 
Charge your devices
Specification:
Brand

Soundcore

Model

A3393011

Weight

7.72 pounds
Sleek design 
Can handle heavy downpour
High-quality sound
Not that loud 
Battery gets weak quickly
LG PK7 XBOOM Go Tailgate Speaker
Not everyone wants a huge tailgate speaker anymore. Back in the day, the bigger your speakers, the better your sound. That's not really the case anymore. The LG PK7 XBOOM Go delivers a truly impressive sound from a compact package. It's only a 16-watt speaker but that doesn't really tell you the full story. Thanks to the Meridian audio with enhanced bass, dual tweeters, and the ability to pair other speakers to it, you can make it loud enough for a real party. It has a rechargeable battery that gives you 22 hours of playback. Plus, the body is IPX5-waterproof rated.
Key Features:
16-watt speaker 
Meridian audio with enhanced bass 
22 hours of playback 
IPX5-waterproof
Grab-and-go handle
Specification:
Brand

LG

Model

PK7

Weight

6.3 pounds
ION Audio iPA77 Tailgate Speaker

The ION Audio Tailgater, also known as the Ipa77 speaker is our best best tailgate speaker today. This is a tailgate speaker that is dynamic in design and function, with a performance that surpasses many of its competition. It has been designed as a powerful speaker system with Bluetooth connectivity, bright display, and a battery that operates for up to 50-hours. The Audio Tailgater speaker doesn't produce any distorted sound, no matter its volume. It is advised however that in using this speaker, it must be located at a line of sight within your room such that its Bluetooth range isn't affected by your walls, movement or any other obstructions.
The ION Audio Tailgater features a USB power bank and a rechargeable battery. It doesn't come with wheels, but it is still portable thanks to its size and weight. The compact nature of this speaker makes it easy to store when it isn't needed. This speaker from ION comes with exciting light effects that can make your party even livelier. It is a product worth your bucks. ION is a brand recognized globally as a leading manufacturer in the production of tailgate speakers. They have several speaker models under their umbrella, design uniquely to cater for different sound needs of people. Make sure you also check our guide to the best outdoor speakers.
Key Features:
Portable Bluetooth PA Speaker with Mic
USB Charge Port
Bluetooth connectivity plus iOS/Android app
50-hour rechargeable battery
Specification:
Brand

ION Audio

Model

MAIN-98779

Weight

16.98 pounds
Comes with a microphone and cable
Portable
Battery life of a hundred hours
Distortion at high volumes
A little pricey
LG PK5 XBOOM Go Wireless Bluetooth Speaker




Our next best tailgate speaker is the LG PK5 XBOOM. The XBOOM is a versatile tailgate speaker unit designed to produce only the best in sound for all your events and occasions. This speaker features a battery that offers up to 18 hours of play time, which means it can stay with your party till the break of dawn. Some features possessed by this unit include its secure Bluetooth pairing system, an LED lighting that makes your party livelier and more colorful, 18 hours of playback on a single charge, high definition streaming and enhanced bass that cannot be experienced with any other tailgate speaker.
The LG XBOOM speaker is exceptionally versatile and acts as a portable speaker and a PA speaker. It is very compact as it has been designed with handles and wheels for easy traveling. One feature making this product unique is the ability of users to take calls over their speaker, thanks to the inclusion of a Bluetooth speakerphone in its general design. Another feature users love the water resistance of this product, which enables its use at the poolside or the beach, without any issues. Experience quality sound with help from the Meridian Audio technology of the XBOOm speakers. This system uses both hardware design and advanced signal procession to widen the sound field and expand the image height for uncompromising performance. Find more great products like this by checking out our guide to the best gaming speakers.
Key Features:
Up to 18 Hours Playback
Grab & Go Handles
High definition streaming with enhanced bass
Easy Bluetooth pairing
Specification:
Brand

LG

Model

PK5

Weight

2.7 pounds
LED lighting to the beat
Bluetooth Portable
iPX5 rated water resistance
Takes a long time to charge fully
Distortion at high volumes
Expensive
ECOXGEAR EcoBoulder+ GDI-EXBLD810

The ECOXGEAR EcoBoulder tailgate speaker is a rugged and mobile speaker with a 100-watt capacity and the ability to act as a PA system. It is built as a water-resistant entity and as such can be used near water without any issues. This speaker is both dustproof and waterproof, and once dropped in any water body, it can float, preventing any form of damage. The EcoBoulder speaker can be used both indoors and outdoors, and it features up to five factory preset equalizer settings together with its dynamic power amplifier and built-in two-band bass equalizer.
This tailgate speaker connects to mobile devices via AUX and Bluetooth, with an inbuilt battery that runs for up to ten hours on a single charge at full volume. When the speaker is used at its lowest volume, the battery can last up to 100 hours, offering you an eternity of good music for any event you host. Don't forget to also check our guide to the best soundbars.
Key Features:
Speaker and PA System
Rugged Waterproof
Portable Bluetooth
Up to 100 hours at low volume
Specification:
Brand

ECOXGEAR

Model

GDI-EXBLD810

Weight

29 pounds
Impressive battery life
Sturdy, waterproof, dustproof design
Stylish design
Bass isn't strong
Mids are not clear
Distortion at high volumes
ION Audio Block Rocker Plus




ION has launched the ION Audio Block Rocker Plus, a portable tailgate party speaker with a built-in battery and connectivity via Bluetooth. With ports made available for microphones and cables, this product is an ultra-powerful centerpiece for any event you are planning on hosting, be it a freshman party or alumni drink up. It features an 8-inch woofer that delivers lifelike sound at all times and a 100-watt peak power amplifier that helps increase the volume of music when it's needed. The rechargeable battery used by this speaker offers up to 50 hours of non-stop fun per a single charge, and such durability is highly uncommon among tailgate speakers.
The ION Audio Block Rocker Plus is one of the best tailgate speakers produced by ION, a leading manufacturer in the production of speakers. This is a brand known for their high-quality products designed by seasoned sound engineers who appreciate the importance of sound. Every tailgate speaker made by ION meets all sound safety standards such that no observe is affected negatively by its sound. Their line of tailgate speakers comprises several models meant to cater for a broad range of audio needs for their customers. You may also like to check our guide to the best shower speakers.
Key Features:
100W Portable Speaker
Battery Powered with Bluetooth Connectivity
Microphone & Cable
USB Charging for Smartphones & Tablets
Specification:
Brand

ION Audio

Model

Block Rocker Plus

Weight

20.7 pounds
Lights to give a disco appeal
Woofer and tweeter are powerful
Four handles and wheels make this speaker portable
The mic isn't precisely topnotch
Bass isn't strong
Mids are not clear




Another tailgate party speaker from ION we highly recommend is the ION Audio Raptor. This portable speaker is a wireless product with Bluetooth streaming and 100-watt power capacity. Its highly resistant to water and can be used for your beach and pool parties with ease. Besides the features of a typical tailgate speaker, the Raptor comes with a multi-color LED light and connection to AM/FM radio, making it a unique product with a difference. This wireless speaker offers a powerful and dynamic sound every time it is used. It makes use of a wide-dispersion tweeter and a powerful, robust woofer that work together to deliver vibrant sound without any distortion.
The Audio Raptor works with a rechargeable battery that operates for up to 75 hours on a single charge. Charging of this built-in battery is done via the use of a USB connection and doesn't take a long time to charge fully. Pairing any device of your choice to the Raptor is straightforward. This is because of its provision of Bluetooth streaming. Our selection of the best Bose speakers offers more great products so check it out.
Key Features:
Portable Wireless Speaker
100-watt
Water-Resistant
75-hour Rechargeable Battery
Specification:
Brand

ION Audio

Model

RAPTOR

Weight

14.52 pounds
75-hour battery life
Wheels and three handles
Water resistant
Takes a long time to charge fully
Distortion at high volumes
Expensive

The Milanix Tailgate Speaker is the final powerful portable speaker recommendation from our team and the most powerful unit you'll ever come across. Built to perfection to perform as a PA speaker and a regular speaker for all your occasions, the Milanix features a portable frame that enhances its portability, a microphone port, and USB charge port, echo controls and a bass adjustment knob for the best audio experience ever. This product is designed by seasoned sound engineers who understand the importance of audio quality. 
The frame of this tailgate speaker is sleek and compact, but the power it possesses is spectacular. It operates on a rechargeable battery which offers countless hours of play for all your events. This battery is built into the frame of your speaker for easy access. The Milanix tailgate speaker features connectivity via Bluetooth, SD, AUX, MP3, and USB to allow for connection to various mobile devices. Organize a party anywhere, any time and enjoy the sound of music for as long as you please. Be sure to also check out our list of the best bluetooth speakers for more great items like this.
Key Features:
Karaoke Speaker with Microphone
Trolley with handle and wheels
Built-in long lasting rechargeable battery
BLUETOOTH, AUX, USB, SD, MP3
Specification:
Brand

Milanix

Weight

12.6 pounds
Comes with a microphone and cable
Portable
Battery life of a hundred hours
Bass isn't as thick and thumping
Bluetooth range is not extensive
Takes a long time to charge fully
Tailgate Speaker Buying Guide & FAQ
How We Chose Our Selection Of Tailgate Speakers
Brand - A wide array of brands exists concerning the manufacture of tailgate speakers around the world. Some companies are recognized globally as leading manufacturers, mainly because every product they launch possesses high quality and a level f durability that surpasses many of their competitors. Some of the recognized brands in the production of speakers include JBL and ION. There are also some companies that several speaker customers are not conversant with, and some of such brands have been included in our list as recommendations to offer readers with a wide array of options to choose from.
Reviews - User feedback is extremely critical to the success of every product, and as such, every report from a customer must be taken into consideration when selecting your tailgate speakers. For our list, our team studied several reports from individuals who make regular use of tailgate speakers, to know how well their products have performed over the years. This offers readers an idea of how reliable and durable a speaker might be before they decide to make a purchase. Reviews from users also offer potential buyers with more information than manufacturers will offer, regarding the output or performance of their speakers.
Price - Drawing up a budget is one of the most important things everyone must do before they decide to purchase a tailgate speaker. Defining your budget helps streamline your range of choices and ensures that you opt for a unit that greatly complements your pocket but still offers you high-quality sounds when needed. The recommended speakers above comprise of different price ranges to enable readers to cut their cloth according to their size. On the market today, there are some speakers priced at $100 that work better than units costing $500 or $1000. The budget of an individual is essential and as such, was given a high priority during the selection process.

Features To Look For In Tailgate Speakers
The selection of a tailgate speaker isn't as easy as many believe. it requires knowledge in many aspects of sound to ensure that the product purchased is very functional, reliable and durable. We discuss some of these factors below, to help you make a more informed choice when it's time to purchase your speaker.
Portability - The portability of your tailgate speaker refers to how easy it is to move about, and not necessarily how big or small it is. Sometimes, the size may determine the portability of your speakers, but this isn't always the case; thus, portability is a vital factor in keeping an eye out for. A tailgate speaker with an emphasized bass is typically large in size and loud concerning output. These speakers are ideal for all your sound needs and come highly recommended. However, the size of such a speaker must be such that it fits easily into your vehicle's trunk. There are some features included in the design of speakers that make them easy to move about, some of them being the wheels and handles. These are features that must be looked out for when looking for the perfect speakers. For more convenience, you can decide to opt for a wireless tailgate speaker.
Size - The size of your speaker is a factor that closely follows its portability. As stated earlier, a larger emphasis on bass comes with a bulkier or larger speaker body thus, and if you're looking for a unit that offers intense sound for all your gatherings and parties, we would recommend such a speaker for you.
Battery life - At maximum volume, your tailgate speaker should offer up to five hours of sound, if it's to be considered as a good speaker. This will depend on the strength of your battery. The maximum run time, as stated by manufacturers isn't the same as its maximum volume and customers must pay attention to such detail during the selection process. To get the actual playtime of your speaker, you have to shorten the maximum playing time by a couple of hours.

Sound quality - The overall sound quality of your speaker is essential to its performance, and this factor surpasses the need for volume in your speaker. Tailgate speakers require a balance between the lows, mids, and highs, with major emphasis being placed on the low-end frequencies. If possible, test the speaker you're willing to purchase and look out for any distortion at high volumes. Generally, there mustn't be any form of distortion for speakers that possess a Total Harmonic Distortion below 1%.
Power - Potential buyers must take into consideration the wattage ratings and sensitivity of the speaker they're seeking to purchase. Having information on these sectors offers the buyer with an idea of the maximum level of loudness that speaker will provide when purchased. If you need massive volume, we recommend you opt for a speaker with high sensitivity and wattage, approximately 90Db at least, and you will not be disappointed.

Connectivity - The ability of your speakers to work easily with a wide range of devices determines how good it is. Versatility in connectivity is essential; thus, any speaker you opt for must come with various connectivity options, ranging from Bluetooth to USB and if possible, other connections such as AUX or RCA.
PA Mic - Another factor we deem essential when selecting your speaker is the PA Mic. This is a very critical factor as it determines the level of quality performance your speaker produces.
Sign Up Now
GET THE VERY BEST OF GEARHUNGRY STRAIGHT TO YOUR INBOX