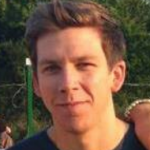 Let's break into one little myth here and render it void—men actually do like housewarming gifts. It's a big deal for everyone; buying a new home or moving into an upgraded living condition is a big deal. What does a bachelor pad (or man cave) need? Everything that's we've got. Whether he's an at-home chef, espresso enthusiast, or loves AI assistance for his entire space, there are housewarming gifts men will love and it's right here.
Our Top Picks Of The Best Housewarming Gifts For Men
Bambusi Housewarming Gift By Belmint
See More Reviews

More and more folks are turning to bamboo for a variety of their modern household needs. Just look at the Bambusi by Belmint and you can easily understand why a lot of people actually fall in love with this type of wood. The Bambusi is, first and foremost, a cheese board but with an elegant slide-out drawer and a beautiful channel surrounding the board. The channel or edged rim is perfect for holding cookies, crackers, and other food stuff while the drawer efficiently stores your cutlery. The star of the Bambusi is the board itself which is made of 100 percent Moso bamboo.
Chicago Cutlery Knife Block Set
See More Reviews

What's a housewarming party if you cannot give a housewarming gift for the kitchen of the new homeowner? This 18-piece Knife Block Set from Chicago Cutlery makes for a great housewarming gift suggestion as it already comes with an elegant looking wooden knife block to keep your sharps organized and in pristine condition. Each of these fusion forged knives is built from high carbon stainless steel so you can rest assured harder, more durable, and stronger blade. A sharpening rod is also thrown in to keep your blades sharp and ready for any cutting chore. The handles are exceptionally comfortable to grip, too.
NutriBullet High-Speed Blender/Mixer
See More Reviews

For the folks who are leading a healthier lifestyle by integrating highly nutritious foods into their daily diet, the NutriBullet High-Speed Blender and Mixer Combo is an amazing piece of kitchen gadget that will surely help them in their goals. Veggie smoothies and protein shakes are made a lot easier thanks to the NutriBullet's high-torque 600-watt motor that churns its cyclonic action stainless steel blades. This essentially pulverizes anything and everything that you put inside its sturdy blending and mixing chamber. The NutriBullet comes with a tall cup and 2 short cups for individual portions. It comes with sample recipes as well. A great housewarming gift idea for the man who is into fitness.
See More Reviews

Strengthening the bonds of a home starts with a cup of great-tasting coffee early in the morning. But, rather than going out to have your cup of freshly brewed coffee from a local shop, you'll be better off buying your own whole coffee beans and grinding them on the KRUPS Electric Spice and Coffee Grinder. This grinder comes with a 200-watt motor, fully capable of grinding not only your favorite coffee beans but also other food stuffs like spices, herbs, grains, and even nuts. The power switch is fully integrated into its lid for added safety. You get 12 cups of your brew with the KRUPS.
Nespresso Inissia Espresso Maker
See More Reviews

Lovers of espresso have so much to rejoice with the Nespresso Inissia Espresso Maker. Its reservoir easily holds 24 ounces of water and comes with a very fast preheating technology that gets the water within the desired temperature within 25 seconds. Aiding in the fast heating of your brew is a high pressure pump that operates at 19 Bar. If there's any downside to the Inissia, it's that you only get to use coffee capsules made by Nespresso, significantly reducing its versatility. Regardless, it already comes with an auto-shutoff feature set at 9 minutes, so it should still be a great thing to have.
Hamilton Beach Dual Sandwich Maker
See More Reviews

For most beginning couples enjoying breakfast in bed is romantic. However, for the partner preparing it, it can be a labor of love. It doesn't have to be this way forever, though. With the Hamilton Beach Dual Breakfast Sandwich Maker, you can essentially make healthy, tasty, and truly mouth-watering breakfast treats for you and your partner all within 5 minutes. The 25490A comes with several layers of cooking surfaces so you can prepare and cook your ingredients all at the same time. It is superbly easy to clean, too, as every component can be removed and thrown into the dishwasher.
See More Reviews

Don't you wish you had a more efficient way of dispensing your dry food items like cereals, small chips, and other small snack items? That's the beauty with the Zevro Indispensable Dry Food Dispenser. Each of the two large volume canisters can hold about 17.5 ounces of your dry food items and kept fresh and dry for a significantly longer period of time – about 45 days – thanks to its secure and air-tight lid. The spout's opening is high enough from the platform so it won't touch your bowl or other food serving dish. The Zevro Dry Food Dispenser is excellent for portion control, too.
See More Reviews
Every modern home simply has to have Amazon's 2nd generation of the Echo Dot. This is especially true if the new home happens to be filled with a variety of smart home technologies like security systems, lighting fixtures, thermostats, kitchen controls, communications, and home entertainment systems. One can always consider the Echo Dot as the unifying force in this number of smart devices with Alexa providing the virtual bridge. Simply tell or ask Alexa to do something and she will perform it without question. Connect you to your friends and family? No problem with Alexa. Controlling your smart devices is made super-easy with the Echo Dot.
Kymera Magic Wand Remote Control
See More Reviews

Can't get enough of the Harry Potter magic? Feeling like an apprentice of Hogwarts, too? Well, you may not be casting any spells with the Kymera Magic Wand but you surely can control your TV, stereo system, VDV player, game console, digital video recorder, and many more. All you need is to master the different hand movements using the Magic Wand and you can be on your way to creating a magical atmosphere right in your home. There's no more pushing or pressing of buttons on different remote controllers. The Kymera can be programmed with13 different codes corresponding to 13 different wand gestures.
Stock Your Home Men's Dresser Organizer
See More Reviews

Who ever said that men don't need an organizer for their jewelries and fashion accessories? Where else can they store their wedding rings, championship trophy rings, sunglasses, wristwatches, necktie clips, cufflinks, and many more? That's why having the stock Your Home Men's Dresser Organizer is an absolute must for every beginning man-of-the-house. The organizer comes with 10 different compartments so you can easily organize your stuff. Each compartment is lined with padded material to keep your stuff from getting tarnished or scratched. The Stock Your Home Men's Valet Organizer also helps prevent loss of your personal stuff, especially those with highly sentimental value.
See More Reviews

There are those who prefer acrylic cutting boards and then there are those who simply admire wooden versions. If you belong to the latter type, then you may want to include the Architec Gripperwood Gourmet Cutting Board in your collection of wooden kitchen gear. The Architec's main feature is the beautiful grain of its authentic Indian Sheesham wood. Since these are fabricated from natural wood, you can expect each cutting board to be different, giving you unique character to your cutting and chopping chores. Sheesham wood is also known for its natural antibacterial properties, helping prevent cross-contamination of the foods you're preparing.
Pinty Multifunctional LED Wall Clock
See More Reviews

You can always go for the traditional analog clock to hang onto your wall, but for those who want a touch of modernity only the Pinty Multi-functional Digital LED Wall Clock will do justice to their modern walls. Made of aluminum alloy, the Pinty comes with a built-in thermometer to keep you well-informed of the ambient room temperature. It has an alarm function complete with snooze capability as well as fully adjustable brightness levels. There are 8 different levels of brightness intensity to suit a particular need. Best of all, the Pinty can be remotely controlled from a distance of 50 feet.
See More Reviews

Every home deserves to enjoy their cold drinks without having to endure the diluted taste of watered down beverage. Gone are the days when all you could do was to wish for your ice cubes to stop melting and ruining the flavors, aromas, and tastes of your wine, beer, juice, or any other iced drink. Thankfully, Quiseen has the forethought of coming up with the Beverage Chilling Stones or Chill Rocks. While these are intended for enjoying your whiskey, they can be especially useful for other drinks, too. Just chill in your freezer and enjoy the delicious goodness of your cold drinks.
Crane USA Ceramic Personal Heater
See More Reviews

The problem with temperature regulation is that it is highly subjective, meaning, you may already feel chilly and cold yet the others around you are all sweating and hot. The good thing is that you can have your own personal heater so you can easily regulate your own temperature without altering that of your immediate surroundings. The Crane USA Ceramic Personal Heater comes with an ingenious ceramic heating element that is aided by a quick-warming fan and housed in brushed aluminum housing. You can easily take the Crane with you so you'll feel warm and toasty even though the environment is actually freezing.
DropCatch Magnetic Bottle Opener
See More Reviews

You do know that the main issue with conventional wall-mounted bottle openers is that you need to have a separate mechanism for catching the loose bottle caps, otherwise, you will have an entire floor littered with opened caps. But if you mount the DropCatch, no longer will you have to fret about loose caps on the floor as every time you pop a bottle open, the cap will instantly stick to the magnetic board to which the bottle opener is mounted on. It doesn't even matter if the space underneath it is already filled with caps since the caps themselves will keep on attracting additional caps.
See More Reviews

Can a sumptuous meal of steak be enjoyed without sharp and sturdy steak knives? You might think that if the meat is tender enough, you actually don't need any knife to cut through the flesh. But this is not necessarily so. Nothing cuts a beautiful steak better than the Wusthof Steak Knife. These precision-forged steak knives, constructed of 18/10 high carbon stainless steel, are guaranteed to slice through your slab of meat with ease. Its very fine serrations on the blade allow it to effortlessly slice without any resistance. This way you get beautiful slices every time, all the time.
Ultimate Ears Boom 2 Phantom
See More Reviews

It doesn't look like any of the Bluetooth speakers you've seen before. However, this doesn't mean that you should already brush the Ultimate ears Boom 2 Phantom Wireless Mobile Bluetooth Speaker aside. You'd be amazed at its many features including IPX-7 waterproof rating, 8 Bluetooth device pairing capability, 100 feet mobile wireless range, and a 15-hour battery life, just to name a few. And if these don't appeal to you, its compatibility with the Echo Dot and controllability with Alexa should wow you. It doesn't fail in acoustic performance, either, boasting of superior acoustic drivers to give you a party-like atmosphere wherever you may be.
Honeywell Fresh Breeze Tower Fan
See More Reviews

Sometimes you don't need to have your air conditioning unit on full blast as doing so will literally spell increased energy expenditure. You can always turn on your air con in the lowest setting and add the Honeywell Fresh Breeze Tower Fan to augment the cooling effect. Its unique oscillating action allows for the more efficient distribution of cool air, cooling your room a lot better. The Honeywell comes with a timer function so you don't have to worry about turning it off. It also has a programmable thermostat for increased efficiency. The Honeywell also has a built-in flashlight for added versatility.
See More Reviews

Most of us are not really talented when it comes to sharpening our knives regardless of the thousands of YouTube how-to videos we're exposed to. Thankfully, sharpening our blades has just gotten easier with the Mooker Knife Sharpener. It features three slots housing different sharpening wheel systems for various types of knife damage. Its tungsten wheel is perfect for blunt and heavily damaged knives while its diamond wheel is just perfect for ceramic knives. For fine-tuning the sharpened blades, its fine ceramic sharpening wheel comes in real handy. The Mooker also features a rubber base providing for a non-slip platform.
See More Reviews

The Igloo 49271 Party Bar Cooler is definitely not your ordinary beverage cooler. This one's built especially to bring out the life in a party by providing you with spectacular LED lights that are guaranteed to set the mood right. But this is not the only thing really cool about the Igloo Bar Cooler. Its compartment contains several removable dividers for optimum organization of the different types of beverages you put inside. There's no mixing the beers from the sodas or even your preferred bottle of wine. Its body is well insulated to keep the interior from needlessly warming up.
See More Reviews

Don't have a sofa or a lounger in your living room yet? Or perhaps you're looking for something more fashionable and truly comfy for you to sit or lie down any way you desire? In that case, you'll love the Chill Bag Bean Bags. Its 8-foot variant is amazingly cool as it can technically accommodate you and your partner, turning this bean bag into an adorable love bed or into any other comfortable furniture. All Chill Sacks are double stitched to give you the peace of mind about their strength and durability. It also features a removable liner so you can easily throw the cover into your washing machine.
MagicLight Smart LED Light Bulb
See More Reviews

Fancy LED lights come and go but only that that can offer versatility and unsurpassed functionality will definitely last in this very competitive smart home technology environment. That's why you'd be amazed at just how ingenious the technology put into every MagicLight Bluetooth Smart LED Light Bulb. It is seamlessly controlled and managed by an app on your smartphone, giving you the ability to control its power on and off functionalities including a sunrise and wake-up feature as well as its synchronization with your favorite music. In fact, you can even manipulate several of these to create a disco party atmosphere in your home.
Bubblewall Water Fall Fountain
See More Reviews

Instead of mounting a static picture, painting, 3D art, or even image onto your wall, why not put something that really engages your senses and transport you to a world where it's more peaceful and serene? If you like this idea, then you'd better get the Bubblewall Aquarium. This LED lighting indoor panel features an amazing waterfall effect against a blue, orange, or purple lighted background. Each bubble that moves is like an inviting sphere, enticing you to look closer at the minute movements that, together, look more like a multitude of dancers performing a splendid dance routine on stage.
See More Reviews

Being away from home is always an unsettling experience since you no longer have eyes on your precious belongings and your property. Good thing there are very simple solutions that don't even require professional installations. Consider the Nest Cam as your next DIY project, helping you improve the overall security of your home. This IP65 rated fully weatherproofed security video camera monitors your property with amazing visual and audio clarity. And as long as you've got excellent internet connection to your mobile device, you can easily track and manage any activity in your home even though you're halfway around the globe.
Cuisinart Salt And Pepper Mills
See More Reviews

Every kitchen must have a steady supply of salt and pepper. However, it matters that the salt and pepper you use are of the finest quality and in their ideal textures to bring out the natural goodness of your dishes. With the Cuisinart SP-2 Rechargeable Salt and Pepper Mills you get effortless grinding of your salt and pepper crystals with just a press of a button. There's no need for twisting any mechanical component just to get the right texture of your spices. Everything is fully adjustable so you can have it as fine as you like or as coarse as you want
WooDsom Magnetic Knife Strip
See More Reviews

Some of us don't really like storing our knives in a drawer or even a wooden knife block. We would like our blades to be displayed in their full splendor. If such is the case, you'll also need the wooDsom Magnetic Knife Strip. It's a piece of wood that's been embedded with a very powerful magnet. The wood itself has a food-safe oil finish to allow the natural grains of the solid wood to stand out, giving you an elegant piece. The wooden surface also helps maintain the sharpness of your blades, requiring less frequent re-sharpening. It works with other metallic items, too.
See More Reviews

If you're in love with whiskey, whether the American version or the famed Scottish whisky, you'd also fall in love with the BarMe Whiskey Decanter. Shaped like a bulb flask that we all recognize from a science laboratory setting, the BarMe allows for the natural development of whiskey's robust flavors, earthy tasting notes, and wonderful aromas so that you get every bit of its goodness with each sip. It's tilted like a globe on a stand to further help in the development of flavors. The air-tight glass stopper helps keep the freshness, aromas, and flavors of your whiskey, rum, bourbon, vodka, or even scotch.
Best Home Fashion Lounge Blanket
See More Reviews

Cuddling or snuggling up close to your partner can be very romantic. It can literally strengthen your relationship as a couple. But when it does get chilly, you'd also need something to keep both of you toasty and warm. The Best Home Fashion Lounge Blanket may only be made of faux fur acrylic materials, but it sure exudes with warmth, coziness, and smoothness that will make any snuggling activity something to look forward to. Its design can complement any home décor especially where warmth and texture are needed. Getting the BHF Lounge Blanket should put a stunningly elegant touch to your furniture.
See More Reviews

The NIX Advance Digital Photo Frame is an amazing way of showcasing your most cherished pictures. With a high resolution digital screen ranging from 8 inches to 18.5 inches, getting reminded of the many wonderful memories embodied in these pictures is worthwhile. What's notable about the NIX is its integrated Hu-Motion sensor which acts like an automatic switch that instantly plays the stored images in its memory whenever it senses someone is in the room. It then automatically switches itself off in the absence of an individual in the room. It comes with other functionalities as well like stereo speakers and clock function.
See More Reviews

Whether it is used as a decorative piece or as a tool to set the mood for a romantic or quiet evening with your partner, the Man Cave Scented Candles from the Old Factory Candles should be an interesting piece. As a matter of fact, these three pieces of 4-ounce fragrance oils-infused soy candles can be used for other purposes such as providing your home an atmosphere of calmness, peacefulness, and blissfulness. The soft flicker of the candlelight coupled with the mild yet manly scent of mahogany, razor, and leather are just right for helping you feel good about life.