Best Soundbars in 2022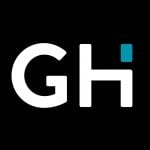 This product guide was written by GearHungry Staff
Last Updated
October 5, 2018
GearHungry Staff
GearHungry Staff posts are a compilation of work by various members of our editorial team. We update old articles regularly to provide you the most current information. You can learn more about our staff
here
.
GearHungry may earn a small commission from affiliate links in this article.
Learn more
Audio speakers are one of those technologies that are always being improved. They are made to be smaller, sleeker, louder, clearer, you name it. It sometimes feels like the toothbrush industry – how many more improvements can they make to the toothbrush? Surely, that's a product that is as good as it can be?
Anyway, speakers actually can be improved. Gone are the days where you have to have two huge tower speakers and a massive subwoofer taking up half of your lounge. Now, they can fit all that power into something much smaller and more usable – the soundbar.
These long and thin speakers came around in the noughties when audio companies were trying to keep up with the flat screen technology of the TV world. Soundbars are designed to fit underneath your TV screen or monitor and deliver cinema-quality sound without the need for an extension on your house.
But now every company makes them, so where do you start? Well, we've done the groundwork and found the 10 best soundbars on the market today. All you need to do is pick your favorite.
The Best Soundbar
Bose has a pretty big pedigree when it comes to making high-quality audio equipment. The company was founded in 1964 by Amar Bose and has since become one of the world's leading audio companies. Their motto "Better Sound Through Research" has kept them at the forefront of audio innovation and it still lives on today through products like the Bose Solo 5 TV Sound System.
Bose has made some of the top soundbars in the last decade, but this one is innovative for another reason. Not only does it provide high-quality audio, but it is also one of the most compact soundbars on the market. This small soundbar measures 548x70x86mm and weighs in at only 6.35kg. That means you can fit it easily under a computer monitor or small TV. But, don't be fooled by its size – this Bose speaker bar still packs plenty of punch and will easily improve the sound of any TV. It has two in-built speakers that are located towards the middle of the bar. This doesn't provide the stereo split that you can expect from much wider soundbars, but it will still fill a normal sized room. It performs excellently when watching TV or movies due to the dialogue mode, that makes every word stand out. The feature takes the bass out of the mix and raises the mids and trebles to give you high-quality, crisp vocals.
Bose includes a universal remote control with the Solo 5 Sound System. While most soundbars do come with remotes, this universal remote can be adapted to control other devices, such as your TV, DVD player, or Satellite Box. This is a really handy little addition which will save you having lots of remotes hanging around. The soundbar system only has two wires (one power and one to the TV) and is really easy to set up. It can also connect via Bluetooth to your phone or device. We think it's the best wireless soundbar on the market.
Key Features:
BOSE sound technology
Universal remote
Dialogue mode
Small design
Specification:
Brand

Bose

Model

732522-1110

Weight

3.7 pounds
One of the smallest soundbars available.
High-quality BOSE sound.
Dialogue mode excellent for people that are hard of hearing.
Not the best stereo sound.
Sonos PLAYBAR TV Soundbar
Since Sonos came on to the scene in 2002, they've revolutionized home audio systems. Their high-quality speakers can be connected, giving users a versatile and complete home audio experience. You can play music in every room of the house. Whether you want a different song in every room, or the same music to flow seamlessly from room to room, Sonos systems provide one of the best home music options out there. So, we know they can handle the music side of things, but how will they adapt to creating audio systems for TV and film.
Well, in short, they've done a fantastic job. The Sonos PLAYBAR TV Soundbar is, without doubt, one of the best soundbar systems on the market. Of course, this sort of technology doesn't come cheap. This product retails at just under $700, which makes it the most expensive soundbar on this list. But, if money isn't a problem, you can't get a better home theatre soundbar. It has 9 amplified speakers that create a much better stereo separation than the Bose soundbar. The sound is immensely rich, and it is just as good for making action movies more dramatic than it is at making your favorite song sound perfect. It can be paired with any other Sonos device and act as part of your home audio system and can also be controlled by any device. Unfortunately, it doesn't come with its own dedicated remote control, but as long as you have a smartphone, tablet, or laptop, you're good to go. This TV soundbar is our premium product just for the sheer quality of sound – if you've got money to spend, you have to buy the Sonos PLAYBAR TV Soundbar.
Key Features:
9 amplified speaker drivers
Connects to Amazon echo or Alexa device
Sync with other Sonos speakers
Simple set-up
Specification:
Brand

Sonos

Weight

11.9 pounds
Extremely high-quality sound
Great connectivity with other speakers and devices
Considerably more expensive than rivals
TaoTronics SoundBar Wired Wireless Bluetooth Audio Speaker
You get what you pay for with audio electronics. The more expensive systems can afford to use materials and technologies that give you a better sound. It's a simple as that. Or is it? This certainly used to be the case, but now you can get some pretty awesome audio quality, without breaking the bank. The TaoTronics Sound Bar Wired Wireless Bluetooth Audio Speaker is one of the cheapest soundbars systems you can buy, but it still provides an impressive audio soundscape, that will improve your home cinema experience.
Firstly, it's important to mention that – despite its quality – it's still not going to trouble the Sonos or Bose products for sound quality. But, if you want a system for under $100, then this product should definitely be a consideration. It's 34 inches long and contains 4 full-range Bluetooth speakers. This will improve the quality of your TV's sound but isn't going to give you a high-quality sound for playing music. It comes with a dedicated remote control and you can also control it by touch the device itself. Plus, it has wired or wireless options connect via Bluetooth and can be mounted on the wall. This product is our best value sound bar, so if you want to improve sound without spending hundreds of dollars, this is the best option.
Key Features:
34-inch cabinet
4 full-range speakers
Wired or wireless connection
Wall mount available
Specification:
Brand

TaoTronics

Model

TT-SK15

Weight

1.6 pounds
It provides an impressive sound quality for the price
Wired and wireless options make it a versatile gadget
Lacks in bass compared to more expensive rivals
Exterior materials look cheap
VIZIO SB2821-D6 28-Inch 2.1 Channel Soundbar
Vizio might not be the most well-known name on this list, but that has a pretty solid track record when it comes to making high-quality electronics. Started in 2002, in California, they make 4K TVs and sound bars, as well as some smaller products. The VIZIO SB2821 is one of their mid-range sound bars that you can pick up for around $129.99. That puts it right bang in the middle of the price range for soundbars and means it is a worthy consideration for anyone trying to improve their home cinema system. 
This tv speaker bar features powerful speakers that are backed up by a wireless subwoofer. This sets it apart from a lot of cheaper soundbars because that subwoofer really provides you with a deeper bass sound – perfect for playing music as well as TV and film. It can be connected wirelessly to your TV as well as stream from your smartphone or tablet. Plus, it has a useful bar of LEDs on the side that indicate the volume. It has Dolby Digital sound and DTS TruSurround, so you know the sound quality is going to be good. 
Key Features:
Comes with wireless subwoofer
Wireless and Bluetooth connectivity
Dolby Digital & DTS sound
LED volume display
Specification:
Brand

VIZIO

Model

SB2821-D6

Weight

3.85 pounds
The subwoofer provides deeper bass
High-quality audio for the price
No remote control
Reports of bass distorting at high volume
AmazonBasics 2.1 Channel Bluetooth SoundBar with Built-In Subwoofer
AmazonBasics is Amazon's version of an in-store brand. Basically, they provide cheaper alternatives for their customers that they can sell direct. So, if you are looking for a soundbar speaker that isn't going to cost you the earth, the AmazonBasics 2.1 Channel Bluetooth Sound Bar is a worthy consideration.
The 31.5-inch soundbar has a built-in subwoofer, that gives it a solid full-range sound which is perfect for either music or TV. Plus, it has 4 speakers, which give it okay stereo separation. It's a pretty simple soundbar and comes with a great little EQ selection system. You can choose from either Standard, News, or Movie. This is absolutely perfect for anyone who doesn't understand more complicated audio systems and just wants something that's easy to operate. The Bluetooth connectivity provides a range of 10 meters and connects to your smartphone or device. It has a wall-mount and remote control include, which is rare for a soundbar in this price range. This product isn't going to win any awards for the best sound, but it's a really solid wireless soundbar.
Key Features:
Built-in subwoofer
4 full-range speakers
Included remote and wall mount
Simple EQ selection
Specification:
Brand

AmazonBasics

Model

SB210

Weight

5.07 pounds
Great all-rounder for the price
Includes wall-mount and remote control
Not the best sound quality
Yamaha YAS-108 SoundBar with Built-in Subwoofers & Bluetooth
This is the first soundbar on this list that comes from Yamaha, the celebrated Japanese electronics company. Everyone knows Yamaha. They have been making everything from grand pianos to jet skis, for over 50 years. So, when you are buying a product from Yamaha, you know you are buying quality.
And the Yamaha YAS-108 Sound Bar is no exception. At around $200, it is towards the more expensive side of soundbars, but it is still great value for money. It has a sleek, black design that wouldn't look out of place next to any TV or computer monitor. Unlike some of the cheaper soundbars, it has a built-in subwoofer that gives it a deep bass sound. This can be turned down using the clear voice function that boosts the mids and highs to make dialogue easy to understand. It has powerful Bluetooth connectivity, so you can seamlessly switch between two devices, without any annoying waiting times. It also offers a simple set up, with HDMI, optical, and aux inputs. All of these features make it the best sound bar for the money. Our handy guide to the best smart speakers features more great products like this.
Key Features:
Built-in subwoofer
Clear voice function
Powerful Bluetooth connectivity
HDMI, optical, and aux inputs
Specification:
Brand

Yamaha Audio

Model

YAS-108

Weight

7.1 pounds
Attractive, sleek design
Clear voice function makes it great for film and TV
Good for the price, but not as high-quality as more expensive options
Polk Audio – 2.1-Channel Soundbar System with Wireless Subwoofer
You may not have heard of Polk Audio. They've been around since 1972 and have got a reputation for creating great audio gear, but they're not a household name. That hasn't stopped them getting into the soundbar game. The Polk Audio – 2.1-Channel Soundbar System is priced at just below $200, so it is in competition with the high-end soundbars from Yamaha and Bose. And it fairs pretty well!
It comes with a wireless subwoofer, that can be placed on the floor or behind the TV. This allows the Polk soundbar to deliver Dolby digital 5.1 surround sound. It can be connected to the TV via an optical cable or used to stream music wirelessly with Bluetooth. Polk also has their own voice adjusting technology, that boosts the specific frequencies of dialogue to make listening to TV or films easier. This isn't the top-rated soundbar on the market, but it is still one of the best!
Key Features:
Wireless subwoofer
5.1 Dolby digital surround sound
Stream music wirelessly
Voice adjusting technology
Specification:
Brand

Polk Audio

Model

Signa S1 AM9214-A

Weight

15.25 pounds
The wireless subwoofer provides deep bass
One of the only soundbars to provide 5.1 surround
In direct competition with better-known brands
LG SK5Y 2.1 Channel 360W High-Resolution Audio Soundbar
LG is well-known for making amazing TVs and sound bars to go with them. The LG SK5Y is one of their more expensive and higher-quality soundbars. The 360-watt speaker provides high-resolution audio with high sampling rates and bit rates that provide a really clean sound. It also features DTS virtual surround sound technology that makes listening to TV, films, and music an immersive experience.
You can stream music directly from your smartphone, tablet, or laptop using Bluetooth. Unlike a lot of soundbars in this price range, the LG SK5Y can be paired with two other LG SPK8-S speakers to make it a true surround sound system. This allows you to slowly build up to this system, without having to buy it all at once. It can also be controlled by most TV remotes, which makes it a great addition to any smart TV.
Key Features:
Compatible with LG SPK8-S speakers
DTS virtual surround sound
Stream music wirelessly
Control via TV remote
Specification:
Brand

LG

Model

SK5Y

Weight

17.9 pounds
Compatible with LG SPK8-S speakers, which makes it a versatile soundbar
Control via TV remote saves having extra controllers
Some customers complain about flat audio
VIZIO 38-Inch 2.1 Channel Soundbar with Wireless Subwoofer
Remember the VIZIO SB2821? We featured it at number 4 in this list and it is one of the best budget soundbars on the market. Well, if you have slightly more to spend, you could go for its big brother: the VIZIO SB3821. It has a similar design and feature list to the smaller version, but provides a slightly louder audio output, at 100dB.
It has great Bluetooth connectivity and provides the same Dolby Digital and DTS sounds. Plus, it has a wireless remote for added convenience. At $149.99, it's only around $20 more than the 28-inch version and it provides plenty of added volume if that's what you're looking for. Find more great products like this by checking out our guide to the best shower speakers.
Key Features:
100dB output
Wireless subwoofer
Wireless remote
Bluetooth connectivity
Specification:
Brand

VIZIO

Model

SB3821-C6

Weight

5.8 pounds
Louder output than the 28-inch version
An impressive list of features for the price
Still doesn't handle bass-heavy music as well as we'd like
Yamaha YAS-207BL Soundbar with Wireless Subwoofer
This is the second Yamaha sound bar in our list. It's more expensive than the Yamaha YAS-108 Sound Bar and has some extra features to warrant the higher price. Instead of an in-built subwoofer, this product has a more powerful wireless subwoofer that provides a deeper bass sound. It is the world's first soundbar to feature DTS Virtual 3D surround sound, which is available via a firmware update. That means it is a cheaper alternative to most surround sound systems.
It can also be easily connected to your device via Bluetooth. Plus, it has HDMI, analog, and optical connections. The design is just as sleek as the first Yamaha soundbar and wouldn't look out of place underneath any high-end TV. It's one of the best soundbars for TV.
Key Features:
Wireless subwoofer
DTS Virtual surround sound
Bluetooth connectivity
HDMI, analog, and optical inputs
Specification:
Brand

Yamaha Audio

Model

YAS-207BL

Weight

6 pounds
DTS Virtual surround sound makes it an alternative to home cinema systems
Subwoofer gives it deeper bass than cheaper alternatives
There are cheaper alternates with the same features
Soundbar Buying Guide and FAQs
In this section, we've answered all the questions you could have about buying a soundbar.
Features To Look For In Sound Bars
Sound Quality – This is absolutely paramount when you're buying a soundbar. After all, this is the main reason for buying one. Soundbars are designed for use with TVs or computers, which means that the sound requirements are slightly different to that of a normal speaker. Often, speakers designed for music have heavy bass frequencies, which makes the music sound rich. But with soundbars, they need to have very clear middle and high-range frequencies, so you can hear what people are saying. We have, of course, talked about the sound quality in this review, but the best way of testing the speakers is actually trying them.
Connectivity – Gone are the days of having a million wires down the back of your TV. Now you can connect everything wirelessly. Or, at least, you should be able to. When you're buying a soundbar, you should check that it can be connected wirelessly and via Bluetooth. Some Bluetooth sound bars can be connected by a wire as well. This is a handy feature, in case your Bluetooth isn't working for some reason.
Ease-of-Use – Tech used to be complicated. Now though, tech companies are focusing on making their products as easy to use as possible. So, you shouldn't have to settle for a soundbar that comes with complicated instructions or strange inputs. All of the soundbars we have featured are easy to set up and easy to use, but if you are still unsure, you can check the reviews online – you can always trust customers to be honest online.
Extra Speakers – This really depends on what you are buying your soundbar for. If you want your soundbar to work for both TV and music, then it is really useful to have extra speakers, especially extra subwoofers. This will give it a more full-range sound that is ultimately more versatile.
Extra Features - It's always good to look out for extra features in products like this. A dedicated remote control is always a good feature because it allows you to control your soundbar without having to log into a device or get up out of your chair. You should also look out for included wall-mounts. This means you can put it above your TV and keep it out of the way – perfect for if your TV is already wall-mounts.
Soundbars vs Home Theatre
Soundbars
If you want to upgrade the sound of your TV, soundbars are often the most versatile and affordable option. They provide high-quality audio, without the need for lots of expensive speakers. Most people argue that you won't get the same sound quality from a soundbar as you would from a home theatre system, but it depends on which soundbar you choose. Also, you can often pair soundbars up with extra speakers, so if you decide to upgrade your system, you can.
Home Theatre
These consist of multiple speakers placed around the room. This gives you a better surround sound and can make you feel like the sound is coming from all directions. However, they are often more expensive and take up more room.
Soundbar FAQs
Q: What Is A Sound Bar?
A: A soundbar is a long, bar-shaped device that contains multiple small speakers. They are placed either below or above a TV or monitor to provide an improved sound quality than the devices original speakers. They can also be connected via Bluetooth to smartphones, tablets, and laptops to be used as a speaker to play music.
Q: Why Do I Need A Sound Bar?
A: If you want to improve the sound of your TV, a soundbar is the best option. They give you a high-quality, full-range sound, without the need for buying a whole home cinema sound system.
Q: What Size Sound Bar Should I Buy?
A: This isn't necessarily the most important factor when buying a soundbar. A larger soundbar will normally hold more speakers and deliver a better sound, but this isn't always the case. You should measure where you are going to put your sound bar and choose one that fits the space.
Q: Do I Need A Separate Subwoofer?
A: You don't necessarily need a separate subwoofer. Most soundbars feature full-range speakers that will provide enough bass. Plus, some come with built-in subwoofers. If you are looking for a soundbar with deep bass capabilities, then an extra subwoofer could come in handy.
Q: How To Integrate A Sound Bar Into An Existing System?
A: This depends on the system you are already operating. If your system can pair with other devices, it should be easy. If not, you might not be able to integrate a soundbar. Soundbars are designed to provide a full-range sound and not act as a center speaker for a surround sound system. Therefore, it might be a better option to buy a surround sound system. Alternatively, some soundbars – like the Sonos PLAYBAR TV Soundbar – can be paired with multiple other speakers, making them perfect for this situation.
Q: Where Should I Place My Sound Bar?
A: Soundbars are designed to provide a full-range sound, so they should be placed centrally to your TV. This means placing them below the TV or having them wall-mounted just above the TV.
Q: What Is A Good Price Range For Sound Bars?
A: Like with all audio equipment, you get what you pay for. You can pick up soundbars for less than $100, that will improve the quality of your TV's audio. On the other end of the scale, you can pay nearly $700 for the Sonos soundbar. If you are looking for a basic, high-quality soundbar you should expect to pay between $70 and $200.
Sign Up Now
GET THE VERY BEST OF GEARHUNGRY STRAIGHT TO YOUR INBOX