Best Levitating Bluetooth Speakers In 2022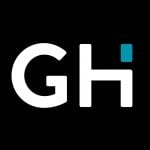 This product guide was written by GearHungry Staff
Last Updated
April 3, 2020
GearHungry Staff
GearHungry Staff posts are a compilation of work by various members of our editorial team. We update old articles regularly to provide you the most current information. You can learn more about our staff
here
.
GearHungry may earn a small commission from affiliate links in this article.
Learn more
Anyone who is still resistant to the fact that we are living very much in the Sci-Fi future our favorite TV shows promised (or rather warned) us about should take a long and considered look at the best levitating Bluetooth speakers. It seems it was only last week that we all fawned over the wonders that are wireless speakers. You mean to tell us we can play music without the restrictions of an AUX cord? We cried, rejoicing in our liberation, and we have not looked back.
Now, though levitating speakers take it a step further into the stars. For those still on the fence about what tech can do for us, you might consider it witchcraft, and if we didn't know any better, we'd probably agree.
These speakers don't just look like something out of this world. They are also superb conversation starters, as some people won't even realize they are a thing. Perhaps most importantly, though, they will do what any good speaker does: get the party started at the touch of a button.
The Best Levitating Bluetooth Speaker
7 Arc Star Levitating Bluetooth Speaker
Our best choice for the best levitating Bluetooth speakers is the futuristic and high-tech 7 Arc Star. It delivers superb sound and is easy to pair with your smartphone or other devices, and it's also versatile, too. You can use the orb as a portable Bluetooth speaker, but if you want to focus on the magic of the levitation (which you obviously do), then make sure to make use of the USB charging port in the base. The green light visuals will amaze you and your guests, 360-degree surround sound means that there will be no dead zones at the party.
It works perfectly whenever you fire it up, and the rotating features are also astounding, giving you an additional dimension of entertainment that might mean you won't get anything done over the weekend, but you'll feel you've been transported to another planet entirely.
Key Features:
Magnetic base
Use orb as a portable speaker
The USB port in the base
Greenlight visuals
Bluetooth and NFC connectivity
10-meter wireless range
360-degree sound
Specification:
Brand

7

Model

7 Arc Star

Weight

2 Pounds
Cowin Swimmer Levitating Bluetooth Speaker
If you're looking for fantastic value and need reassurance that your speaker can survive even the wildest nights and mornings, the Cowin Swimmer is the best option. As far as waterproof levitating Bluetooth speakers go, it's one of if not the best and most durable around. The IPX7 waterproof design makes it ideal for pool parties or jamming to tunes in the shower. It's also dust resistant to ensure everything stays in perfect working order, while the rubberized rugged exterior keeps it safe from damage should it get knocked off the table.
Where it really excels, though, is with the rich bass, which is thanks in part to the 10W subwoofer. Along with this, the Bluetooth 4.0 technology ensures a consistent and clear connection, while the LED display makes it easy to navigate through the settings and makes it straightforward to use, even for those who allowed technology to pass them by. It blends gimmick with functionality and is sure to liven up any party. For more amazing audio devices like this, check out our guide to the best laptop speakers.
Key Features:
IPX7 waterproof
Dust-resistant
Bluetooth 4.0 technology
LED display
Rubberized rugged exterior
10W subwoofer
Rich bass
Specification:
Brand

Cowin

Model

Swimmer

Weight

15.2 ounces
B4M ORB Levitating Bluetooth Speaker
The B4M ORB utilizes both Bluetooth 4.1 and NFC connectivity options to provide some variety when transmitting sound. This connection is simple to set up and works across a 10-meter range to deliver crisp and clear audio so you can enjoy your favorite songs, albums, podcasts, or even audiobooks with quality sound.
The 8W speaker provides a deep and booming sound, so even your most chilled and laid back tunes will shake the surrounding area. It also manages low distortion audio, so there will be zero interference, allowing you and your buddies to enjoy every guitar lick and drum beat. It also boasts a unique spinning action that will amaze even the grumpiest guy at the party, and this adds a flashy touch to what is also a superbly high-performing option. You can also enjoy an 8 hour run time that means the party will keep rocking late into the night, so make sure you apologize to your neighbors. Our guide to the best tailgate speakers features more amazing options like this, so check them out.
Key Features:
Bluetooth 4.1 and NFC connectivity
Built-in rechargeable battery
10 meter Bluetooth range
Low distortion audio
8W speaker
Unusual spinning action
8 hour runtime
Specification:
Brand

B4M

Model

ORB

Weight

3 Pounds
Atrend OFS1 Levitating Bluetooth Speaker
The Atrend OFS1 has a 10mm levitation range that keeps it floating with style all night long, and the Levitate Assist tool also helps it look like it is a relic from the far, far future. It has a 5-hour runtime, which isn't as much as other options but is still good enough to spend a few hours relaxing and staring in awe at the levitation on show. There's also an option to select the type of LED lights so you can match them to the mood of the tunes and the room. You can find additional control options on the mount, and these are responsive and easy to use.
As for performance, you get a high bass output that will reverberate through the house and across the floor so you can't help but tap your feet, while the dual voice coil delivers accurate music reproduction, so that everything sounds exactly as it should. The Bluetooth connection is easy to set up and you'll find it is reliable and consistent, too. You may also like some of the best outdoor speakers, so take a moment to check them out.
Key Features:
10mm levitation
Selectable LED Lighting
Levitate Assist tool
5-hour runtime
Soft-touch mount controls
High bass output
Dual voice coil
Specification:
Brand

Atrend

Model

OFS1

Weight

2.85 Pounds
Floating Art Levitating Bluetooth Speaker
Arguably the coolest-looking option we've selected, the Floating Art Levitating Speaker blends functionality with creativity and in doing so delivers something that wouldn't look out of place in a museum. The silent rotation prevents interference when playing Dark Side of the Moon over and over again, while the 360-degree surround sound means the music reaches every corner of the house. There are decorative LED soft lights, and while these aren't adjustable or programmable like other options, they add a classy feel to the overall setup, making it look modern and sophisticated like an ornament but doubling up as a fantastic Bluetooth speaker.
The speaker itself is 8W and offers a decent, if not spectacular wireless range, but this will only be a major issue if you go on a wander with your phone around the house. Despite this, you can still enjoy immersive audio, while the 12-month warranty means you are sufficiently covered should you encounter any issues. You will find more amazing audio devices by checking out our guide to the best bookshelf speakers.
Key Features:
Silent rotation
360-degree surround sound
Decorative soft LED lights
8W speaker
Decent wireless range
12-month warranty
Immersive audio
Specification:
Brand

Floating Art

Model

B07TQMQMHF

Weight

2.43 Pounds
Infinity Orb UFO Levitating Floating Speaker
Those in search of the best of the best should seriously consider the Infinity Orb UFO Levitating Floating Speaker. Like you'd expect, you get superb 360-degree surround sound and excellent Bluetooth 4.0 connectivity. The wireless range reaches 32 feet, which is just under 10 meters, and you can also take advantage of wireless charging to ensure you can keep the party going at any time of the day, even if your body is telling you it's time to get to bed as soon as possible. Even without the wireless charging, you'll get 8 hours of continuous playtime that means you can set it and forget it and enjoy your evening.
The built-in microphone means you can make hands free calls with ease, while the LED table light adds to the out-of-this-world feel that makes it appealing for fans of everything about space and the great, vast unknown. Much like other options, it's delightfully gimmicky, but that's part of the charm, and with such a range of additional features, it's worth the money to bring it into your home, because what a conversation piece it will be. For more excellent options like this, check out our guide to the best tower speakers.
Key Features:
360-degree stereo sound
Bluetooth 4.0
32 feet wireless range
Wireless charging
8 hours continuous playtime
Built-in microphone
LED table light
Specification:
Brand

Infinity Orb

Model

WB-91

Weight

4.1 Pounds
Infinity Orb Magnetic Levitating Speaker
With amazing LED visuals, the Infinity Orb Magnetic Levitating Speaker is more than just a means to listen to your favorite space rock tunes. You get a superb show as each chord progresses to the next so you'll feel you're at a Muse concert without even leaving your living room. Besides this, you can use the orb as a standalone speaker for when you're traveling or short on space in the suitcase, while the 3D surround sound effect makes sure the tune captures everyone's ears and imagination.
It comes with a dependable Bluetooth 4.0 connectivity that guarantees a stable connection without skipping or interference, and the 10-meter wireless range gives you the freedom to wander around the house while still enjoying your favorite songs. The sound is further enhanced with the 3W speaker, while the whole set provides an excellent 8 hours of playtime to help you switch on, tune in, and drop out at any point in the day. If you are a fan of Bose products, be sure to check out our selection of the best Bose speakers and pick your favorite.
Key Features:
Amazing LED visuals
The orb can be used as a standalone speaker
3D surround sound effect
Bluetooth 4.0
10-meter wireless range
3W speaker
8 hour playtime
Specification:
Brand

Infinity Orb

Model

WB-46-3

Weight

2.6 Pounds
Our final pick is the cool ICE Orb Harmony which is stylish and classy, looking more like a fine and valuable ornament rather than a speaker. However, we have it on good authority that it is a speaker, so don't worry about it. You'll get seamless Bluetooth connectivity, and you can also use the orb as an individual speaker when you're on the move. It provides wide reaching 3D surround sound, while the soft cushion illumination helps you relax after a long day. If this doesn't work, though, you can control the intensity and the brightness to finally find something that suits you.
There is also dynamic stabilization to help it balance easier and deliver excellent audio if you pick the whole setup and move it somewhere else. The sound guide cone helps amplify the special effects of the audio, too, giving you an extra dimension of sound to help you unwind to your favorite albums day after day. You may also like some of the best shower speakers from our list, so check them out.
Key Features:
Sound guide cone
Seamless Bluetooth connectivity
Use orb as an individual speaker
Soft cushion illumination
3D surround sound effect
Dynamic stabilization
Controllable light intensity and brightness.
Specification:
Brand

ICE

Model

ICEOrbHarmony

Weight

1.14 Pounds
Levitating Bluetooth Speaker Buying Guide & FAQ
How We Chose Our Selection of Levitating Bluetooth Speakers
As ever, we used our tried and tested selection method to ensure we picked only the best products on the market.
Brand - Brand is always important. It's often your first point of contact with the product and knowing the brand gives you an excellent idea of how good the product might be. With gadgets such as speakers, quality is always vital, as you don't want to spend a lot of money on something that may not work when you take it out of the box. We've selected some of the top brands in the audio industry to ensure high quality, but you might also find some surprises that you didn't expect but still boast dependable and immersive sound.
Price - We understand that everyone has different budgets and needs, so while some of our readers might want to spend as much as they can on the best levitating speakers, others may prefer to keep the costs down. To ensure we appeal to all of our readers, regardless of budgets or how much they are willing to spend, we selected products with a range of prices so you can buy the perfect speaker for you that fits within your budget and doesn't push your monthly spending over the edge.
Reviews - Reviews are our favorite part of the research process and they help us identify the top products in any range to ensure we fill our buying guides with spectacular products. Through these reviews, we get to peek behind the curtain and get an idea of the good, the bad, and the downright baffling. While general product descriptions are useful, they never tell the whole story, and reviews are the source that bridges the gap to help us find products worth recommending.
Features To Look For In Levitating Bluetooth Speakers
Before deciding which of the best levitating Bluetooth speakers are the ideal ones for you or someone you want to treat, consider these essential key features to look for in any speaker set you want to buy.
Size - Speakers come in all shapes and sizes, but while you may have spent your entire life searching for the biggest, baddest Hi-Fi system in the land, this is something that has kind of gone out of fashion recently. You may have noticed that people prefer portable but powerful speakers nowadays, and these levitating speakers are no different.
A sensibly sized speaker means you can position it and reposition it with ease. It won't take up too much space on the cabinet, and it also means it's easy to take outside should you move the party into the backyard.
LED Lights - LED lights add a touch of the future to what is already a very futuristic concept. Some speakers only come with one color LED light, which is fine if you prefer to use your speaker to relax. However, others offer a range of LED colors to make your living room feel like the discos of your youth. The type of lights you pick depends on what you prefer, but if you want the option of variety, multi-LEDs are ideal.
Quality - We'd never suggest products are below a certain level of quality, but you've also got to think about how you listen to your music and where. If you like to blast your favorite metal tracks first thing in the morning, you need a speaker the bass to support it. Conversely, you may just want to listen to some soft jazz to unwind at the end of the week. Powerful wattage may not be as necessary here, so it's something to think about.
You can also think about the quality of the Bluetooth connection. Most devices use Bluetooth now, so it's easy enough to connect them for most people. However, you've also got to think about the Bluetooth range, while battery life is another concern, as you may want to use your speaker for all-night parties just like those you thought you'd grown out of.
Levitating Bluetooth Speaker FAQ
Q: What are levitating Bluetooth speakers?
A: Levitating Bluetooth speakers are a type of speaker that uses magnets to create a magnetic levitation, or maglev, phenomenon.
They've actually been around for a long time, however, it is only recently that the design has caught the eyes of more major electronics brands, which is why it feels like they are something that has been left behind by a curious time traveler.
The speaker uses a magnetic field to keep the 'orb' (as many brands call the main speaker) in mid-air like it is floating above the base. The strong magnets it either part of the speaker set create a resistance that balances the orb in the air, making it appear to be levitating. When working, it floats around 10mm from the base.
In many brands, you can use the orb as a standalone speaker without the base, although when doing this, it won't float in the air.
Sign Up Now
GET THE VERY BEST OF GEARHUNGRY STRAIGHT TO YOUR INBOX