Best Bose Speakers in 2022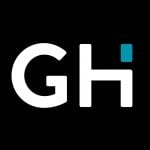 This product guide was written by GearHungry Staff
Last Updated
August 22, 2018
GearHungry Staff
GearHungry Staff posts are a compilation of work by various members of our editorial team. We update old articles regularly to provide you the most current information. You can learn more about our staff
here
.
GearHungry may earn a small commission from affiliate links in this article.
Learn more
Amar Bose founded the company that bears his name in 1964 to achieve "better sound through research", and for more than five decades that's exactly what Bose has done. Bose speakers not only produce some of the cleanest, most compelling sound you'll hear, they also reflect an equally clean, compelling design aesthetic. Selecting the best of the Bose speakers is not an easy task since all of their audio products are of reliably high quality, but we're not ones to shrink from a challenge. So here they are: our choices for the best Bose speakers available today.
The Best Bose Speaker
Bose SoundLink Bluetooth Speaker III
This Bose Bluetooth speaker has proven itself an enormously popular product. And there are a variety of good reasons behind that popularity. First, the SoundLink III provides much richer, more resonant baselines than previous versions of the SoundLink. Second, overall volume is increased from earlier editions. Also, you'll get up to 14 hours of play from the upgraded lithium-ion battery (compared to approximately 8 hours from previous generations) and pairing your SoundLink III speakers with your Bluetooth device is now simpler and faster than ever. That's a lot of improvement on what was already an outstanding speaker. And the fact that the SoundLink III is still one of the company's more modestly priced items only adds to the allure.
Once you've paired your SoundLink III speaker to your Bluetooth mobile device the speaker will remember the pairing and sync up automatically whenever you power it up. Bose is serious about this being a Bluetooth enabled speaker and so they don't overload the speaker itself with what would technically be a lot of superfluous controls. There is volume control, muting and the ability to switch to aux input but that's about it. And that's fine. Because the control you'll get through your Bluetooth mobile device will more than make up for any onboard control shortages. The bottom line is that the company have outdone themselves with their SoundLink III speaker, turning an already robust audio device into something worth writing home about. As a result it earns a place on our list along with our Best Choice designation.
Key Features:
Lightweight Bose portable speaker
14 hours of play from the rechargeable battery
Wall charger cord length 54"
Wireless connectivity to tablet or smartphone
Weight 3 pounds
Specification:
Brand

Bose

Model

369946-1300

Weight

3.03 pounds
Bose SoundTouch 30 Wireless Speaker
The SoundTouch 30 Wireless Speaker is one of the company's larger tabletop models. Measuring 17 x 10 x 7 inches and weighing nearly 26 pounds it's not something you're going to be taking to parties with you. It's intended to provide you serious sound quality for your home whether in the kitchen, living room or the home bar in your finished basement. It's also great for use in the outdoor kitchen or on the deck during big holiday get togethers. The SoundTouch 30 stores your favorite music for retrieval at any time (which means you don't always have to have your mobile device handy to hear music) and can be synced with Alexa for true hands off capability.
As we mentioned you don't need to have your mobile device at the ready all the time to hear your favorite music on the SoundTouch 30 Wireless Speaker. That's because the "sound touch" of the name refers to the six buttons on both the top of the unit and the remote that allow you to access your favorites at any time. The SoundTouch should be more than adequate for any standard sized room and actually plays a lot larger than it physically is. Clarity and depth are first rate and the bass is full and satisfying without being jarring or causing the dishes on your counter to rattle. There's also a vertical bass port on the rear of the device that helps fill in aural gaps for those not in front of the speaker as it plays.
Key Features:
The company's most powerful wireless speaker
Compatible with Spotify, Amazon music and more
Audio formats: MP3, AAC, WMA and more
Compatible with Alexa voice control (not included)
Weight 25.75 pounds
Specification:
Brand

Bose

Model

738102-1100

Weight

18.5 pounds
Bose SoundLink Color Bluetooth Speaker II
For our Best Value choice we reach for the color in the form of the SoundLink Color Bluetooth Speaker II. The Color II is a tough, durable, portable device that's water resistant which all adds up to it being an excellent choice to take along on your camping trip or to the beach. The sound here, while not up to the standards of top-of-the-line Bose offerings is still quite full bodied and satisfying, even when listening in the great outdoors. With the icing on the cake cementing its status as our Best Value pick being the price, which is less than you will pay for a pair of high end athletic shoes.
Take the SoundLink Color II out to the pool with you on a hot lazy summer afternoon or to the park on a picnic with your sweetheart or bring it into the bathroom with you to provide ambience for your nice hot bath. It's a remarkably portable, durable piece of audio technology that's not limited by weight or materials or size. The lithium-ion battery is rechargeable via the included micro-USB cable and will provide you up to eight hours of life on a single charge. As for audio quality you'll get a surprising richness at the low end of the spectrum to complement the nice clear, crisp highs. Available in coral red, blue, polar white, aquatic blue or basic black it's as handsome as it is practical and capable. And it won't make you choose between it and paying the rent. For more portable options, check out our list of top portable bluetooth speakers on the market today.
Key Features:
Water resistant
Up to 8 hours per charge of the lithium-ion battery
Easy to use drag-and-drop Bluetooth interface
Compatible with Siri and other digital assistants
Weight 1.2 pounds
Specification:
Brand

Bose

Model

752195-0100

Weight

1.2 pounds
Bose Wave Music System IV
The Bose Wave Radio made quite a splash when it was introduced toward the end of the last century and the fact that it's still alive and well here in the heart of the digital age says a lot about the quality of the sound it generates and its overall value. The Wave Music System IV produces clean, debris-free sound at all points on the audio spectrum and does so at whatever decibel level you chose. You're able to access all your favorite tracks by way of iTunes, Spotify, Deezer, Internet radio and more, along with whatever you happen to have stored on your mobile device. The company's Wave technology was first introduced as an audio experience that would fill a room and they certainly deliver on the promise with the System IV.
Although you'll need to plug this puppy in to enjoy it that shouldn't really be a problem since this is not intended to go to the park with you. Its role is to sit on the counter in the kitchen or on the nightstand in the bedroom or behind the bar in the basement and provide the type of sound quality you normally only hear in high end lounges or concert halls. And it fulfills its destiny with a casual efficiency that makes pretty much every other radio-centric device obsolete. With its simple, elegant design, easy wireless connectivity, AM/FM support, alarm clock and room filling capabilities the Bose Wave Music System IV is an audio device no true music lover should be without. Our handy guide to the best soundbars features more great products like this.
Key Features:
Bose wave technology for room-filling sound
Stream music wirelessly from your mobile device
Ultra slim full function remote
On/off/snooze alarm
Weight 11.6 pounds
Specification:
Brand

Bose

Model

737251-1710

Weight

1 pounds
The problem with most audio systems? They only play in one direction. If you find yourself behind the speakers you're going to have to settle for audio backwash which, if you're a music lover, is just not going to cut it. Happily the Bose SoundLink Revolve is here to rescue you from the depths of musical despair with its true 360° sound. This is no novelty act. No techno curiosity trying to cash in on a void in the market. It's a real-life in-the-round speaker that sounds equally terrific no matter where you're sitting or standing in relation to it. The audio itself is not only there for you but it's of an extremely high quality with full, satisfying bass lines and crystal clear highs that will have you involuntarily raising your head to take notice.
Fortunately, the Bose engineers didn't forget that a mobile device such as this needs to be, well, mobile. As such it's a trim 3.3 inches in diameter and weighs in at a svelte 1.5 pounds. The fabric handle also provides a nice sure grip and makes toting the Revolve a snap. (Unfortunately it also make swiping it a snap too, so be careful how and where you deploy it.) The Revolve is also water resistant so it can withstand a couple of minutes of rain. The icing on this cake is extremely sweet and include a lithium-ion battery that provides up to 16 hours on a single charge, trouble free syncing with your mobile device, the ability to be paired with a second Revolve to really get the party going and the ability to accept voice prompts via Google now or Siri. If you are looking for waterproof speakers, make sure you check out our shower speakers review for our top picks.
Key Features:
Outstanding 360 degree coverage
Compatible with Google Now, Siri and other voice activated assistants
Up to 16 hours on a single charge of the L-i batter
Water resistant seamless aluminum shell
Weight 1.5 pounds
Specification:
Brand

Bose

Model

739617-1110

Weight

2 pounds
Bose Soundlink Mini II Limited Edition
The moment you power up the Soundlink Mini II Limited Edition you'll realize something is a bit different. First the device asks you for your language preference then informs you it has automatically entered pairing mode. All you need to do then is use the pairing menu on your mobile device and you're ready to rock. Stream music from any of your favorite online sources, listen to Internet radio or play any of your favorite tunes on your smartphone or tablet. There's also a built in speakerphone option that lets you take those important phone calls while keeping your hands free for more important things like making lunch. Since the last iteration of this Bose mini speaker they have addressed battery life and the Mini II now boasts a new upgraded battery that provides up to 10 hours on a single charge.
At 1.5 pounds you might think the Mini II has an inconsequential feel but you'd be wrong. Because of its compact size it actually feels much more substantial than the actual weight indicates and the seamless shell and rugged faceplate just reinforce that impression. While you're not going to get true stereo sound here simply because the device isn't big enough the sound you get will blow away just about any other non-Bose portable Bluetooth speaker in its class. It's a bit more than some of those other speakers but until they actually catch up to this Bose mini speaker, it's worth the investment.
Key Features:
Integrated speakerphone
Fast, easy pairing with Bluetooth
Up to 10 hours on a single charge of lithium-ion battery
Aux input for greater connectivity with other devices
Weight 1.5 pounds
Specification:
Brand

Bose

Model

SoundLink Mini II

Weight

1.5 pounds
Bose Soundwear Wireless Wearable Speaker
Some people wear their heart on their sleeves while others wear their radio around their neck. Such is the nature of the Bose Soundwear Wireless Wearable Speaker. But this is more than just a way to listen to your favorite tunes without having to shut out the real world with headphones. It's a full-on communication nexus that accepts voice input, allows you to take phone calls hands-free and has an effective Bluetooth range of 30 feet, so it will work with your mobile device no matter where it is in the room. The lithium-ion battery will provide up to 12 hours on a single charge and the whole thing weighs just over half a pound.
Granted, this is not a device for everyone and even those enamored of it will need to exercise caution when wearing it in public but for those who treasure innovation, convenience and quality rolled into a single high end audio device the Soundwear wireless speaker may produce techgasms of extraordinary intensity. Since this is a speaker we're talking about here though we must comment on the audio quality, which is surprisingly good. Having music rise up to the ears is a novel idea that seems like it shouldn't necessarily work but it does. It's also capable of producing stereo effects to beat the band. The Soundwear is flexible to contour to your neck and shoulders and various-colored covers are also available, though must be purchased separately.
Key Features:
Make calls, play music, talk to Siri
Upward facing speakers minimize sound others hear
Effective Bluetooth range of 30 feet
Flexible and water resistant
Weight 9.1 ounces
Specification:
Brand

Bose

Model

771420-0010

Weight

9.1 ounces
Bose SoundTouch 130 Home Theater System
The SoundTouch 130 Home Theater System features a 37" soundbar with six internal Bluetooth home speakers arrayed so as to provide effective sound coverage as the action moves across the screen. With the wireless bass module properly positioned the effect is pretty extraordinary and something you may only have experienced previously in the movie theater. As with most Bose products (and most high end audio products in general these days) the system is compact and discreet with clean lines and sporting impressive overall build quality. There are five HDMI input modules on the back so you can enjoy high resolution sound regardless if you're playing games, watching a DVD or surfing through your 300 satellite channels.
Easy Bluetooth compatibility also lets you access your favorite music services like Spotify or iTunes as well as Internet radio or any of the hundreds of songs you have stored on your mobile device. The 130 can also be synced with any other SoundTouch devices anywhere in your home so you can follow the action of the game even when you're in the kitchen making a snack. The system guides you through setting up your Bose WiFi speakers step by step so there's no mistakes. Even the tech challenged should be able to handle it without a hitch. Audio calibration via the included ADAPTIQ headset is not quite as straightforward but with a little patience is nothing that can't be mastered. Make sure you also check our guide to the best bookshelf speakers.
Key Features:
ADAPTIQ audio calibration to optimize performance
Five HDMI input jacks
Wirelessly access Spotify, Pandora and Internet radio
Universal remote control included
Weight 38.7 pounds
Specification:
Brand

Bose

Model

738484-1100

Weight

38.7 pounds
Bose Solo 5 TV Sound System
The fact that the Solo 5 is a mere 21.6 inches long (and that the speakers are only about a foot apart inside the device) means it's not going to be very effective when it comes to augmenting the sound on your 45" TV. But with that as a given, if you're looking to really ramp up the audio quality of the 21" screen have behind your home bar or in the outdoor kitchen or even the indoor kitchen you can't go wrong with the Bose Solo 5 TV Sound System. This is a basic soundbar that's handsome and discreet and ramps up your ability to enjoy your smaller TV without costing you an arm and a leg. Granted, it's not exactly cheap but given the fact that you'll likely be enjoying its benefits for years to come it's an outstanding value.
The Solo 5 provides simple as pie Bluetooth integration so you can use it to stream your favorite music from a variety of Internet sources as well as whatever you have stored on your mobile device. There are also coaxial, optical and aux inputs and an auto shut-off feature that powers the device down after 60 minutes of no activity. The Solo 5 is a plug and play speaker system that delivers convincing bass lines and compelling highs notes and will help you turn your ho-hum TV into the one everyone wants to use. Just be sure to turn off your TV's own speakers before using it. Our handy guide to the best smart speakers features more great speakers like this. 
Key Features:
A trim 2.6 x 21.6 x 3.4 inches
Optical, coaxial and aux input options
Streams music via any connected Bluetooth device
Fuller, more satisfying sound than from TV speakers
Weight 3.73 pounds
Specification:
Brand

Bose

Model

732522-1110

Weight

3.7 pounds
Bose Virtually Invisible 300 Wireless Speakers
Being a rich, satisfying black in color the Virtually Invisible 300 Wireless speakers from Bose are anything but. Yet we're not going to quibble about marketing terms because the quality of audio you get from these compact, extremely light speakers stacks up favorably against anything else in their class. But not only are they impressive when standing alone, they can also be easily synced with any of the company's other SoundTouch or soundbar systems as well. While these Bluetooth home speakers may not be invisible they are small enough to be placed just about anywhere without calling too much attention to themselves. And if you wish you can also pick them up with optional floor stands that save you tabletop space and from having to blemish your walls.
Enjoy your favorite music from Spotify or Pandora and connect these SoundTouch speakers via WiFi with other Bose devices to create a true surround sound experience right in your living room. Everything can be controlled from your handset with the free SoundTouch app. While they're quite capable of standing on their own two feet the SoundTouch Virtually Invisible speakers really shine when used as part of a larger immersive sound system. Just saying.
Key Features:
Designed to stand alone or be part of larger surround sound system
Effortless wireless connectivity
No complex setup required, just plug and play
Compact size allows for optimal spatial compatibility
Weight 1.2 pounds
Specification:
Brand

Bose

Model

768973-1110

Weight

2.2 pounds
Best Bose Speaker Buying Guide
How We Chose the Best Bose Speakers:
Ease of use - When it comes to speakers "ease of use" is a relative term. After all, they're speakers. Their purpose in life is to simply play whatever you feed through them. But whereas in the past setting up speakers was without a doubt an incredibly easy task, today's Bose speakers with their Bluetooth and wireless capabilities can seem like much more of a chore if one is to set them up properly. However, aware that not everyone who enjoys quality sound is technically inclined, the company makes wireless and Bluetooth integration a relative snap. Perhaps the only thing easier would be if the speakers sensed available devices and performed an automatic setup as soon as you installed the battery. There's little doubt that day isn't far off, but it's not here quite yet.
Sound - This is Bose that we're talking about here so while no company is infallible and not every Bose speaker will stand toe-to-toe with every other Bose speaker, as a general rule the audio quality emitted by the overwhelming majority of their products is excellent. Where you might run into a few issues is with things like soundbars and the like. If they are too short you're not going to get stereo sound from them no matter how hard you try. Still, that's pretty small potatoes.
Reviews - As always we take what we read in the customer review sections with a grain of salt, tossing the most glowing as well as the most scathing reviews and looking for some sort of critical consensus. We then weigh that against our own experience to see if there might be something we missed. For the most part though we like to make up our own minds and when push comes to shove our experience will always override things we've read.
Price - We assume that if you're interested in acquiring Bose speakers that cost is not such an obstacle for you. Still, value is value and we love a good value so if there are two speakers that produce roughly the same audio experience and one is less expensive than the other we'll likely choose the less expensive model simply because it's a greater value proposition.

Features To Look For In Bose Speakers:
Sound quality - You're buying Bose speakers because you want clear, crisp audio. Therefore if the sound coming from your "Bose" speaker is dodgy there's a good chance you've got a counterfeit on your hands. Make sure you always purchase Bose speakers from long-established reputable dealers.
Rooms and acoustics - One of the things that drove Amar Bose to create his company more than 50 years ago was his frustration with how the speakers of the day sounded in the average living room. As such all Bose speakers are aimed at minimizing the audio killing qualities of domestic spaces and for the most part they do a spectacular job. However, even the best Bose speakers will be affected by the particulars of a given space. Kitchens for instances are typically full of hard surfaces that cause reverb which can create a tinny effect or cancel out details on the low or high end of the audio spectrum. Conversely living rooms and bedrooms are typically full of soft surfaces that absorb sound. The smart thing to do is to go into an actual brick and mortar audio outlet and discuss the particulars of your space with someone who knows what they're talking about before you purchase your Bluetooth home speakers.
Battery power - Bose has made significant headway in the past couple of years when it comes to battery power. Whereas before many of their lithium-ion batteries had an effective full charge life of 5-7 hours their new speaker batteries typically provide 10, 12 even 14 hours of maximum use before needing to be recharged. That's a substantial difference and one worth nothing.
Wi-Fi/ bluetooth connectivity - Bluetooth connectivity is the kind of issue that makes the eyes of non-techies roll back in their heads. And that's understandable. You shouldn't have to be an app-geek to enjoy the benefits of the contemporary world. Thankfully, Bose is aware that some folks, if forced to deal with Bluetooth on their own, will simply ignore it so they make the process of Bluetooth syncing virtually automatic on many of their speaker systems. Many, but not all. If you are a bit tech challenged but you'd still like to listen to some tunes from your smartphone on your new Bose speakers you may want something like their SoundLink Bose Bluetooth Speaker II with its super easy to use drag and drop Bluetooth interface.
Remotes and apps - Most Bose speakers come with a remote that provides most and in some cases all the same functionality you'll get from their control apps. Others will eschew the remote altogether and focus all control in their accompanying app. If you're more comfortable using a remote or simply want the option of having it if you want it then make sure the Bose speaker you choose comes with one as part of the package. As we said, many do.
Design - Bose began life as an industry leader in the movement toward cleaner, more sophisticated design in home electronics. And while the rest of the world has pretty effectively caught up, and in some cases passed them by, the company still puts a lot of effort into the design of their speaker systems. Their mobile speakers in particular are still at the forefront of industrial design with models like the Revolve setting the standard for others to aspire to.
Recognizing Fake Bose Speakers
Bose has had to protect themselves from a flood of cheap knock offs that have integrated markets around the world. Here are a few things to look for that will indicate the speakers you're looking at are not actually Bose speakers, regardless of what the seller tells you.
Alignment of the name - In many cases people producing counterfeit Bose products are not particularly careful how they align the name on the front. If the Bose name on the speaker you're looking at is not quite squared up you're looking at a fake.
Connectors - If your would-be Bose speakers have connectors on the cradle give them an up close inspection. If they are rigid you're dealing with fakes. If they are spring loaded you may be dealing with the real thing.
Rubber seal - Many Bose speakers have a rubber gasket around the grill on the back. This should look perfectly uniform all the way around. No buts. If the rubber is not consistently even in width or projects further outward in some spots you've likely got a fake on your hands.
Weight - Bose uses high quality materials to make their speakers and that typically means they have a nice heft to them. Before you buy check online to see how much a particular Bose speaker should weigh. And then contrast that to the speaker you're thinking about purchasing. If it's light or feels otherwise unsubstantial it may well be a fake.

Bose Speaker FAQ
Q: What is a Bose Speaker?
A: As we said at the beginning of the review piece Bose speakers are the brainchild of Amar Bose who founded the company in 1964. He was unhappy with the quality of sound reproduction available in most commercially available speakers at the time and decided there had to be a better way. His mantra during the early days of the company "better sound through research" eventually became the company tagline and is still the principle that drives the company's R&D efforts today. After studying the problem of poor sound reproduction Bose became convinced that, among other things, the sound systems of the day took no account of something called "psychoacoustics". Psychoacoustics has to do with both physiological and psychological responses to sound and includes many disciplines such as physics, biology, psychology and more. By studying this field extensively and then combining what he and his engineers had also discovered about how sound waves behave in homes and apartments he was able to devise speakers that produced much cleaner, purer audio than anything before them.
Q: Can I connect two Bose speakers?
A: Bose speakers can be conveniently paired using either the Bose Connect app or the control buttons on the speakers themselves. Available connection modes are:
Party mode where the left and right speakers are in unison and
Stereo mode where the two are operating independently
To Use Party Mode - First make sure both speakers are on and make sure one of the speakers is connected to your mobile device via Bluetooth. Hold both the volume and Bluetooth buttons simultaneously on the speaker connect to the mobile device. Hold them until you hear the audible prompt from the speaker telling you to repeat the same move on the non-connected speaker. Hold both the volume and Bluetooth buttons on that non-connected speaker until you hear it emit a tone. When you do, release both buttons and wait 10 seconds. You should then hear the phrase "Party mode" emitted simultaneously from both speakers. Once you hear that party mode is enabled.
To Use Stereo Mode - Press both the volume and Bluetooth buttons simultaneously on either one of the speakers until you hear the phrase "Stereo mode". When you hear that release both buttons and wait a few seconds. You should then hear the words "right" from the right hand speaker and "Left" from your left hand speaker. This indicates that your speakers are now synced and ready to play in stereo mode.
Q: Can I connect Mmy Bose speaker to a TV?
A: You can of course connect your Bose speakers to any contemporary high end television. The process is actually quite simple and can be handled by just about anyone. Typically you will have two different ways to effect the connection, HDMI and the digital optical audio cable. The process for connecting the speakers will vary a bit from TV to TV but essentially goes as follows:
Determine which type of connection is available for your TV. If you have an HDTV that connection will be HDMI. Non-HD sets will usually have the digital optical audio cable connection.
If yours is an HDTV plug the HDMI cable into one of the "HDMI out" ports on the television. Likewise if yours is a standard definition TV plug the optical audio cable into the "Digital Out" port.
Either connect the other end of the HDMI cable into the "HDMI in" port on your new Bose speakers or connect the optical audio cable into the "Digital in" port.
Power up the Bose receiver and the TV. From the TV setup menu select either "Digital audio" or "HDMI" then close the setup menu and enjoy your new high quality sound.
Q: How much should I spend on the best Bose bluetooth speaker?
A: A better way to phrase that might be: How important is high quality audio to me? Because before you can determine how much you should spend on Bose speakers you first have to determine how much you're willing to spend on Bose speakers. While in most cases there is very definitely a difference between a pair of high end Bose speakers and most other brands of speakers it's not always readily apparent to non-audiophiles. Someone with highly developed aural capabilities might listen to a $900 pair of Bose speakers and pick up every nuance, every bit of texture and color intended by the music producer. Someone else may listen to the same music through cheap speakers and say "Sounds good to me."
Essentially then how much you're willing to part with for a set of high end Bluetooth home speakers comes down to which person you are. If being able to hear every last reverberation of the church bells at the climax of the 1812 Overture is important to you then you're probably prepared to shell out whatever it takes to get the speakers that will deliver that sound. And the best Bose Speakers will certainly do that. If however audio quality isn't something that keeps you awake thinking about it at night you might like a nice pair of Bose speakers but maybe not their top of the line model.
Sign Up Now
GET THE VERY BEST OF GEARHUNGRY STRAIGHT TO YOUR INBOX