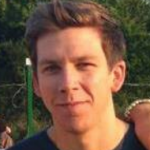 No matter how you plan to stay cool, you want an efficient machine that's going to be reliable for years to come. Well, that's where a wall AC unit comes into play. Better than fans and longer-lasting than portable units, wall AC's are the ultimate beast to cool your small room or large space, and they come in a variety of different strengths. Here are Gear Hungry's top seven wall AC units to chill out without cashing out.
The Best Wall AC Unit
Wall AC Unit Buying Guide
Q: How Do I Install A Wall AC Unit?
A: We're not carpenters, but some serious YouTubers have been able to come up with fantastic tutorials to give you some general information on wall AC units, and show you hot to install them. Take a look below to educate yourself on wall AC units.
This is your educational resource if you're new to the world of in-wall units. In just two minutes flat, you'll be able to dice headfirst into the world of in-wall units like a pro.
If you already have the sleeve in place but you're not quite sure on how to put a unit back in (maybe it's been a while or you bought the place with a pre-existing in-wall unit for the first time), this is the tutorial for you. Quick, easy to follow, and gives you the right information.
This one is a quick, general guide, even though they focus on a model that's not included on our list. The fundamentals are the same.
Q: What's The Difference Between Portable And Wall Air Conditioner Units?
A: For the most part, this comes down to your lifestyle. If you position your portable units properly, they can be more effective than wall-mounted. However, they don't operate at 100% of their BTU capacity since they generate their own heat output. In short, wall AC units, while not as desirable, are more efficient at cooling your room, even if they can't be strategically placed.
Now, you may have had a portable unit with a movable vent that's fed to the outside world through the window. That's where the heat comes out, so it makes it a bit more useful and able to operate at 100% capacity. If you're going to chain your unit to the window, why not go with a wall unit anyway? (Trade secret: They end up being cheaper, and if your AC is going to be near the window anyway, a wall-mounted unit can save floorspace.)
Both types of air conditioners are going to come with awesome features, like timers (so you can plan ahead; chill the room before you get home from work and all that), digital thermostats, and other nifty little bits. Some even come with remotes so you don't have to fiddle with the buttons or dials, which is a nice touch. In terms of user-side tech, you don't have much of a difference between these two types of units.
Wall units are better for insulation, as well. That's an affixed model that you can insulate and weatherize pretty well, but the aggravating slats on portable units can be tricky (and downright annoying) to try and get just right so you're not letting the cold air out, and spiking up your energy bills.
In short, wall units are more efficient, generally less expensive, and come with similar digital features. You can't slide them around the room or move the, but they're more reliable in the long run, and sometimes even come with longer warranties depending on the manufacturer.

Q: Are Wall AC Units More Powerful Than Portable Ones?
A: In most cases, it all comes down to BTUs, but there are a few defining factors apart from them. Let's cover them all.
BTUs - These stand for British thermal units, and since the United States uses them instead of their imperial system, it must be pretty accurate, right? You'll see BTUs in units of 1,000 and sometimes 500, and for the most part, they measure the worth of an AC. This is its power in a nutshell, but the difference between portable and wall-mounted are much more different than that.
Heat Generation - There's no way to get around this: Wall or portable, these units are going to throw-off a formidable amount of heat. They're machines running off of electricity—of course they're going to create heat, but it's a matter of how these different units deal with them. Portable units, much like standalone tower units you'll see in the center of a room, don't really have anywhere to disperse that heat. They rely on the fact that the chilled air it produces battles—and beats—the heat that's also being omitted. Wall AC units let all that heat get outside, so you get 100% of the full power that your unit can produce.
Room Placement - This is where things can get tricky. You don't have to be a student of aerodynamics to understand that a breeze only goes one way, the way it's blowing. That being said, portable units that sit in the center of the room technically chill the room at a more even pace. Wall AC units can't get to that awkward corner of the room as well. Look around—you have things like a laptop, phone charger, and lights in various areas that all throw off heat. With wall AC units, you might only be cooling half or so of the room, whereas portable units chill the room evenly.