Best Wall AC Units in 2021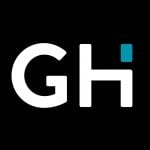 This product guide was written by GearHungry Staff
Last Updated
February 8, 2018
GearHungry Staff
GearHungry Staff posts are a compilation of work by various members of our editorial team. We update old articles regularly to provide you the most current information. You can learn more about our staff
here
.
GearHungry may earn a small commission from affiliate links in this article.
Learn more
No matter how you plan to stay cool, you want an efficient machine that's going to be reliable for years to come. Well, that's where a wall AC unit comes into play. Better than fans and longer-lasting than portable units, wall AC's are the ultimate beast to cool your small room or large space, and they come in a variety of different strengths. Here are Gear Hungry's top seven wall AC units to chill out without cashing out.
The Best Wall AC Unit
Frigidaire FFRA0511R1E Wall AC Unit

This mini compact air conditioning solution from the market-leading brand, Frigidaire, is ideal for smaller spaces and can deliver quick cooling power. Fitted with two cooling fans that can be set to two different speeds, it's perfect for areas no bigger than 150 square feet. Featuring quiet running operation, it won't disturb you while you study or sleep and with a low power start-up mode, it saves you money in the long run and is overall very energy efficient.
This unit is also easy to clean and maintain and comes fitted with washable mesh filters which easily slide out for on the spot maintenance. The reusable filters reduce unwanted bacteria, nasty odors as well as minimizing other airborne particles. Additionally fitted with automatic restart technology, this Frigidaire AC unit will resume operating at its previous setting whenever power is restored. It's quick and easy to install and requires a 115V electrical outlet plus a window with a minimum height of 13 inches. You may also be interested in some of these amazing ventless air conditioners, so check them out.
Key Features:
Compact air conditioning unit emits 5000 BTU
Two cooling speeds, two fan speeds plus two-way air direction
Highly energy efficient with an 11.1 EER rating and effortless operation
Low power start-up and quiet running operation
Removable and washable mesh filters for a healthier environment
Specification:
Brand

Frigidaire

Model

FFRA0511R1E

Weight

41 pounds

From Pioneer, this unit is your all in one solution to heating woes whether you're concern is heating, de-humidification, air-conditioning or ventilation. This super-efficient system packed with the latest technology quite simple yes the lot and is ideal for domestic as well as light commercial applications. With attractive and contemporary designed flat panel detailing, it looks sleek and stylish too and won't spoil the aesthetics of your room. It's fitted with automatic swing air discharge louvers as well as a dimmable LED display, all of which make this the ideal unit for today's modern home.
Other impressive features you will appreciate in this ductless indoor air conditioning system include a multi-speed fan motor as well as whisper-quiet operation, which makes it a fantastic choice for a bedroom or study. It's recommended for pros and discerning homeowners looking for quality solutions and comes with everything required for installation. With a night mode function which automatically adjusts the temperature setting according to changing body temperature levels throughout the night plus and auto-restart function, there are plenty of reliable and advanced features in this ductless mini split type air conditioning system from Pioneer. For the fans of smart technology, we have prepared our selection of the best smart air conditioner.
Key Features:
Mini-split pump highly efficient ductless unit for indoor use
Cooling capacity up to 12000 BTU's
Heating capacity up to 8000 BTU's
Super energy efficient rating of 17.5 EER
Supplied with LCD screen remote control for smooth operation
Permanent washable air filters
Specification:
Brand

PIONEER Air Conditioner

Model

WYS012GMFI17RL

Weight

19 pounds
Koldfront WAC12001W Window Air Conditioner

This Koldfront WAC12001W powerful air conditioning unit is absolutely ideal for cooling down large spaces and comes with three different fan settings as well as a range of operating modes, all the while delivering an impressive energy efficient rating. There's both manual and remote control operation available and with a top cooling capacity of 12000 BTU's you can quickly take the room temperature down to a comfortable level. You certainly get plenty of bang for your buck as this unit from Koldfront can also be used to heat your home in the winter months.
Other features that we think you'll appreciate in this unit include an electronic thermostat as well as a digital display so you can keep a close eye on all those vital room temperate stats. You can set to sleep mode, operate the fan setting, check your filter status, and even use as a dehumidifier to dry out a damp environment. As home appliances go this unit ticks plenty of boxes so if you are searching for something versatile, multi-functional, plus easy to operate, then the Koldfront hot and cold heating system is worth considering. You may also be interested in some of these quality dual hose portable air conditioners.
Key Features:
Cooling capacity up to 12000 BTU's
Heating capacity up to 11000 BTU's
Ideal capacity for a room-sized up to 550 square feet
Complete with remote control for easy operation
Specification:
Brand

Koldfront

Model

WAC12001W

Weight

88.4 pounds
LG LW1216ER 12,000 Wall AC Unit

LG is a trusted brand in the electronics space. So, it's no surprise that they have made one of the best AC units on the market. The LG LW1216ER Air Conditioner is designed for large rooms (up to 550 square feet) and has an impressive cooling power of 12,000BTU. Unlike some other AC units on the market, this product doesn't provide any heating power, so don't buy it if you need an all-season solution. 
Using the front and side vents, this AC offers four-way air direction, which allows it to cool down a room much quicker. Simply mount it on an appropriate window and control the temperature using the remote control. Users will benefit from the Saver function, which makes the most of the 12.1 energy efficiency ratio. Plus, it has a 24-hour on/off timer and LG's patented anti-corrosion coating that lowers the need for frequent services.
Key Features:
12,000BTU cooling power
Cools up to 550 square feet
Four-way air direction
24 hour on/off timer
Saver mode
12.1 energy efficiency ratio
Anti-corrosion coating
Specification:
Brand

LG

Model

LW1216ER

Weight

81 pounds
MIDEA MAW10R1BWT Window Air Conditioner 10,000 BTU

If you're looking for an all-in-one machine, you've got to consider the MIDEA MAW10R1BWT. This brand is known in the window air conditioner space for their innovative designs and solutions. The reason we've picked this product is its 3-in-1 functionality. Depending on what you need most in your home, you can choose from a dehumidifier, air conditioning, and fan-only modes. This allows you to find the perfect solution, save money, and get the environment just right in your home. 
It offers 10,000 BTU of cooling power, making it suitable for rooms of up to 450 square feet. You also need to have a window that's big enough to accommodate the machine (all of the necessary mounting accessories are included). One thing that users love about the MIDEA MAW10R1BWT is the intuitive remote control that lets you control the temperature and air quality in the room using different modes including sleep mode, 24hr timer, fast cool, and ECO energy saver.
Key Features:
10,000 BTU cooling power 
3-in-1 (air conditioner, dehumidifier, fan-only)
Rooms of up to 450 sq feet
Remote control & LED display 
24hr timer 
Sleep, fast cool, & ECO save modes
Specification:
Brand

Midea

Model

MAW10R1BWT

Weight

63.8 pounds




From the brand you've (probably) never heard of comes a cost-effective, small wall-mount AC. It's Energy Star rating puts it up a notch, and being under 65 pounds makes for easier carrying and install. If you're man enough, you can put this in yourself, but don't mess up your back.
Take advantage of the smaller, more narrow size by putting it in tight spaces, whether it's between window frames and corners or beneath the sill and above the baseboards. With less weight and a smaller build, you can let your creativity run wild with where to put it. Above the stove, cooling down the mancave made out of a shed outside—the choice is yours, and the power is fantastic.
Set it to auto, and let it learn how you operate, or put on a 24-hour timer and have the room icy cold for your triumphant return from work the next day. How you use Friedrich Chill Series is anybody's guess, but when you use it, it's a whole different ballgame. This unit chills the room fairy quickly, despite only being 8,000 BTUs of power. Save money and cool down the room with a space-saving, energy efficient model.
Koldfront WTC 8,000 BTUs Wall AC Unit



First rule of thumb: These units may say they only cover a certain area, like Koldfront WTC 8,000 BTUs model, which says it covers up to 350 square feet, but 8,000 BTUs can cover a lot of ground. You just have to be smart not to leave too many heat-drawing elements in your room, like chargers and other constantly plugged-in devices.
Koldfront offers a median price while giving you three fan speeds, four operation modes, and an eight-button remote control that allows you to control numerous features. One nifty bit about this unit, which helped it earn our top spot, is the additional feature of a heater. It provides up to 3,500 BTUs of heat, which isn't going to do much in any normal-sized room, but it's great to supplement heat (especially if you're using a rather small space heater and can't afford a larger unit).
This air conditioner is great for living rooms and medium-sized bedrooms. Use the timer feature to set it up to chill the room while you're driving home from work. Apart from that, this model is also compatible with other sleeves. If you've ever owned a Koldfront air conditioner in the past, you might be able to recycle that old sleeve for this unit, if need be. Overall, it's an excellent value with tons of reliable features, and is lightweight/small enough to install on your own without requiring additional help.
Koldfront WTC12001 12,000 BTUs Wall AC Units




Much like it's younger brother that snagged the first spot, this ultra-powerful Koldfront WTC12001 12,000 BTUs air conditioner is perfect to cool large spaces, and quickly take the blistering heat out of small rooms. Seriously: Power this bad boy on in a 9 X 9 room, and you'll be frozen in place before you can reach the dial (which is okay, because it comes with a digital remote).
The manufacturer says you can cool up to 450 square feet, but in reality, you could use this in a large area like a conjoined living room/dining room, and the whole family would be putting on mittens to hold their cups of hot coffee in no time. This comes with three fan speeds, four different operation modes, and comes with a fantastic energy rating.
You get buttons galore and an eight-button remote—just enough that you can master it in an afternoon, not too many that you're scratching your head just to turn the fan on. The wonderful thing about these units is that just because it can work up to 12,000 BTUs doesn't mean you have to push it that far. Putting this down three degrees from the room temperature will ensure that you get to a comfortable level in a short amount of time.




LG produces some of the best appliances and general-use electronics in the world, and they don't stop at televisions and routers. This LG LT 9,800 BTUs comes with nearly 10K BTUs, so you can turn your studio apartment into an igloo in just a couple of hours. This unit is small enough that you can install it in the space between your windowsill and your baseboards. Not everyone wants their unit sitting high above the television or being difficult to access, and this unit does the trick.
Though small and compact, this unit weight a staggering eighty pounds, and will require a helping hand to get installed. You get three different cooling options, three fan speeds, and a six-button remote control, so you can leave it by the door and flick it on before you even kick your shoes off after work. Then again, you could use the built-in timer features to cool the room down before you even walk in the door without wasting a ton of electricity.
Dehumidified water leaks out of the back without aid, so you don't have to worry about changing a drip pan. One downside is that you do need to order the sleeve separately, so don't purchase this expecting it to come with everything you need. The last thing you want to do is carve a hole in the wall, open it up to the outside world, and then have to push the two-day delivery option on a sleeve. It cools down your room quickly without breaking the bank, all with an excellent Energy Star rating.

10K BTUs are more than enough to get the task done. Returning from a dash around the block in the blistering heat? Set the timer to chill the room for you without icing your wallet. You get a formidable amount of power behind a median price, all wrapped in a galvanized cabinet with a self-draining part.
Garrison R-410A even comes with a touch of smart technology embedded, called the Follow Me feature that understands the temperature of the room, and takes control of your choices to keep it adjusted to your specific comfort level. Five modes give you optimal control when you want it, including a sleep function (and you can set the timer up to 24 hours).
This 220V, seventy-pound unit has a thermostat included, but it doesn't appear to come with the sleeve. It's a quiet unit that will allow you to sleep without worry, though it will require a two-man team to move it into place properly. If you're looking for a model that you can install in a low space, this is your guy—self-evaporative technology means you're not going to kill the grass directly beneath the unit outside, either.
Keystone KSTAT 12,000 BTUs




Who even knew Keystone was still pushing out products? This wall unit AC comes with everything you could want: 12K BTUs for a deep chill, three cooling speeds, three fan options, and the coolest feature of all—a temperature-sensing LCD remote control. Yes—your remote control sends information to your AC and uses that to cool down your room.
This unit weighs nearly 80 pounds, so you'll want an extra pair of hands when you're installing it. The good thing is it's a compact model, so you'll be able to install it under windowsills and in other optimal points of the home—it doesn't just have to be high-up on the wall. You'll have to purchase your wall sleeve separately.
The great thing about the Follow Me feature is that you can leave the remote in the middle of the coffee table for when you have large groups of guests over—have your AC automatically contour the BTU output to how many guests you have based on how quickly the temperature rises in the room. Keep in mind that if you bring it with you when you cook and place it on the counter, it could get false readings.
Wall AC Unit Buying Guide
If you're thinking of investing in a wall-mounted AC unit, we recommend you consider the following essential criteria to aid your purchasing decision.
Room Size - Air conditioners are measured in terms of their BTU, which represents British thermal units. You should ensure that the unit you buy is powerful enough to cool the room space where it's going to be fitted. There are plenty of BTU calculators you can refer to on-line if you're to sure. Roughly speaking a unit with a 5000 BTU will cool a room of up to 150 square feet whereas or a 300 square feet space, 7000 BTU's is preferable. Besides the cooling performance, also consider the model's maximum airflow as a combination of these two performance indicators will enhance the overall cooling performance.
Efficient Rating - The more efficient your unit is, the higher the EER will be. The average energy-efficient rating of most wall AC units will be around 10.3 with the best units have an EER of up to 10.7.
Operating Modes - It pays to invest in a unit that has customizable settings and modes that can be matched to your preferences. You can find units with adjustable fan speeds as well as built-in dehumidifiers which will additionally pull moisture out of the air to help keep your home comfortable and mold-free.
If you plan on using your AC unit overnight, it's also an excellent idea to choose something with a quiet operation so that it won't cause unnecessary disruption as well as a sleep mode setting with which is conveniently pre-programmed to gradually raise the temperature to a comfortable level while you sleep and when you wake.
Timer - It can be expensive running multiple electrical appliances in your home, so if you select an AC unit with a range of pre-programmable timer settings, you can choose the one that's best of you and your budget without worrying about forgetting to switch it off. The automatic switch-off mode will save on electricity costs.
Digital Temperature Control - Many units feature not just a remote control so that you can adjust from wherever you happen to be positioned but also a digital temperate control panel which displays essential information about temperature setting and how much energy your unit is consuming.
Accessible Easy Clean Filters - Most air conditioners do come with filters which will require cleaning and changing. Look out for filters that are easy to access and clean and which can be quickly detached and wiped down rather than require professional or expensive on-going service and maintenance.

Benefits of Wall AC units
Below we've listed out some of the key reasons why we think you will appreciate a through the wall air conditioner.
All-year-round comfort, not just for the hot summer months. Even if you see a spike in temperature in the winter, you can simply switch your AC unit on. If you had a window-mounted version, the chances are that you would already have stored it away.
Plenty of units offer flexible heating solutions and can provide cooling as well as heating functions. This can save you money in the long run and also reduce the space that would be taken up by two separate units.
Wall AC units are typically less obtrusive than their window-mounted counterparts and safer too, and they don't require an open window to operate. That means you can still enjoy the views from your windows and have the flexibility to open up your home and enjoy fresh air whenever you feel like it.
They're also far more energy-efficient than central air conditioning systems and more effective than window versions because they have form a together seal around the unit itself, presently cold air from escaping. In addition, they're also relatively inexpensive to run with the average wall mounted air conditioner costing less than $30 per month to run even if it's being used for 8 hours a day.
Sign Up Now
GET THE VERY BEST OF GEARHUNGRY STRAIGHT TO YOUR INBOX