Last updated:
05 Oct 2020
8 Best Bookshelf Speakers (Review) In 2021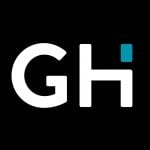 This product guide was written by GearHungry Staff
Nothing makes a house feel more home-like than the tunes of your favorite band playing subtly in the background as you get your chores done or relax in the comfy confines of your own four walls. Whether you live in a tiny urban apartment or have the luxury of larger rooms, the audio options are limitless and it's possible to purchase a quality sound system without selling an arm and a leg (or other vital organs). In this buyer's guide, we are going to look at some of the best bookshelf speakers on the market. These compact audio solutions are great when you are short on floor space or if you need to keep them raised and away from meddling kids and pets. To help you choose the ultimate home sound system, we have compiled a well-curated list of the most popular devices available.
The Best Bookshelf Speaker
Bookshelf Speaker Buying Guide & FAQ
How We Chose Our Selection Of Bookshelf Speakers
When it comes to shopping for bookshelf speakers, you'll soon discover that you are spoilt for choice. With a wide variety of pretty impressive models on the market, choosing a sound system that's suited to your needs can become a tad tricky. This is why we narrowed down your options to the 10 best compact speakers all while taking the following factors into consideration:
Brand – A brand is the backbone of the products it creates and how it conducts itself gives great insight into what you can expect from the models in question. This is why we like to stick to brands that hold a popular reputation for delivering top-notch items that come with awesome aftersales services.
Reviews – While we have our own biased opinions, we like to keep things fair. This is why we scour the net for accurate feedback on the products we list and then we use these reviews to compile conclusions that are valuable and hold true to their worth.
Price – Different people have different budgets to work with and just because you weren't born into the Rockefeller family, it doesn't mean you don't deserve a quality speaker system that brings the finest music to your ears. This is why we like to make sure that our well-curated list features an assortment of price tags without skimping on quality and performance.
Features To Look For In Bookshelf Speakers
Sound quality – Sound quality is a personal decision. What sounds great to some might be depicted as "so-so" by others. While all of our listed models have made the cut because of their excellent sound quality, the end results can vary considerably. What's important is that the music you love to listen to should sound natural to your ears, it should have a balanced tone quality, and it should be easy to enjoy for long periods without fatigue.
Wired–Wired speakers tend to offer the most dependable A-grade sound when compared to wireless options. But while they do boast quality features, they lack the convenience of wireless monitors. Again, it all comes down to personal preference. If you're only concerned about sound quality, then wired is the way to go. If you need your speakers to be more versatile, then a wireless option might be the best solution.

Wireless – Wireless speakers connect to music players, Smartphones, computers, and even TV sets via a WiFi, Bluetooth or a Multiroom connection. While wireless technology might not be as streamlined as wired connectivity, there are certain perks. For instance, you can listen to music from any device without depending on cables. Wireless speakers also look neater and they can conveniently run on batteries if necessary.
Passive/Active –  speakers feature built-in power amplifiers and just need a power source (or battery) to run. Passive speakers, on the other hand, require an externally powered amplifier to operate. Active speakers are great for home use and are certainly more convenient. For studio-quality sound solutions, then passive speakers are more of an adequate solution.
Impedance – Most bookshelf speakers are rated either 6-ohms or 8-ohms. Any sound monitor's impedance rating that's measured at 4-ohms is typically going to be a premium-grade audiophile speaker that's been paired with a quality amplifier suitable for professional studio use. If you're just looking for speakers that are ideal for your average home use, then 6/8-ohms will do just fine.
Wattage - If you crave high volume, enjoy hosting wilds parties or have a huge room, then the more watts - the merrier! With this being said, most people find 50 watts to be more than enough, especially for home use. A very important factor to keep in mind, however, is that the amp you use should not put out more power than your speakers can handle, this could destroy them indefinitely or at the very least, create a wonky sound.
Connections – Apart from choosing the best connectivity options suitable to your requirements, you might also want to consider how many input and output jacks each model features. If you have many devices that need to connect to your speakers via a cable, then the more connection ports there are, the better.

Bookshelf Speaker FAQ
Q: What are bookshelf speakers?
A: A bookshelf speaker is a small-medium sized speaker that has been compactly designed to fit most shelves or raised surfaces. Despite their mini-features, some brands still have the same sound and performance quality as larger speakers. Bookshelf speakers are mostly used for home-use and can connect to your music player via a cable and/or wirelessly.
Sources:
Powered Bookshelf Speaker - Popular Reviews
The best!
Gear, gadgets & stuff for men
Straight to your inbox