Best Large Camping Tents In 2022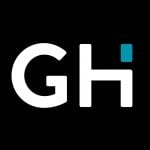 This product guide was written by GearHungry Staff
Last Updated
January 22, 2018
GearHungry Staff
GearHungry Staff posts are a compilation of work by various members of our editorial team. We update old articles regularly to provide you the most current information. You can learn more about our staff
here
.
GearHungry may earn a small commission from affiliate links in this article.
Learn more
If you've ever spent any time in a National Park you know that camping tents come in literally all shapes and sizes. There are the tiny single man tents that hug the ground and fold up to the size of a pair of rolled blue jeans and at the other end of the spectrum, there are those tents that provide shelter for entire families; up to 8 or 10 people at a time. Some of these large tents are quite elaborate but any tent in the running for the best family tent will exhibit the same basic traits: they set up relatively easy, they provide adequate shelter from wind and rain, they're made of durable materials and, of course, they're big inside. They should also be affordable. In this review and guide, we're going to take a look at what we consider to be the 10 best huge camping tents of 2022.
The Best Large Camping Tent
Coleman 8-Person Red Canyon
The fourth and final of the Coleman tents on our list, the 8 Person Red Canyon Tent, is another outstanding value from Coleman. This is a true family tent with plenty of room inside to accommodate a large family, 2 smaller families, a decent size group of scouts or a group of buddies just heading into the woods to relax after final exams. The shock-corded frame makes setup a snap and the company's WeatherTec water resistance system ensures you'll be nice and dry when the weather turns south.
If you're looking for an outstanding value in full sized family tents it's hard to beat the Coleman RedCanyon Tent. Whether you actually want to try and fit 8 adults in here is pretty much irrelevant. The fact is the tent is large, has lots of headroom at the dome, can be divided into 3 separate rooms and sets up and breaks down easy. Like most of Coleman's tents, the Red Canyon sports a sleek profile that will deflect the wind nicely and the company's WeatherTec system that will keep everyone dry in all but the most extreme circumstances. The kind of product that restores your faith in the notion that there are still deals to be had out there, just like any of these practical truck bed tents.
With 170 square foot of interior space you'll have no problem accommodating a large group.
If you have teens who would like a bit of privacy the tent comes with optional dividers so you can create separate rooms inside.
The WeatherTec rainfly will keep you snug and dry when Mother Nature decides not to cooperate.
Not one of the most attractive tents Coleman has ever built.
The zippers can be a bit delicate so you'd be wise to treat them gently.
Another of Coleman's outstanding large tents, the 8 person Instant Tent is a more or less cubicle layout with copious screening for maximum airflow. The door is made for adults to walk through and once inside you have the option of deploying a removable divider to create private spaces for kids or couples. At its loftiest the Instant tent is nearly 6 1/2 feet high and there's space inside to easily accommodate a couple of queen sized air mattresses.
Another of Coleman's outstanding large tents, the 8 person Instant Tent is a more or less cubicle layout with copious screening for maximum airflow. The door is made for adults to walk through and once inside you have the option of deploying a removable divider to create private spaces for kids or couples. At its loftiest the Instant tent is nearly 6 1/2 feet high and there's space inside to easily accommodate a couple of queen sized air mattresses. For more amazing options like this, check out our guide to the best rooftop tents and pick the right one for your next trip.
The cubicle design provides plenty of standing room inside, not just at the center point like in most large tents.
You'll get a great view though the oversized screen windows while keeping the bugs outside where they belong.
The walls are comprised of a thick layer of WeatherTec waterproof material.
One of those large tents you can snap together easily by yourself once you get the hang of it.
If you plan to carry this in your backpack think again. It weighs nearly 40 pounds.
While it's basically waterproof you'll still need a ground sheet under it.
Core 9 Person Extended Dome Large Camping Tent
The Core 9 Person Extended Dome Tent occupies a space somewhere between a bare bones tent and a deluxe tent. It's a fairly standard rectangular design with a high(er) midpoint that tapers downward toward the ends. The rainfly is easy to set up and easy to remove in good weather and the door is large enough that entrance and egress is not a chore. With a venting system that removes stale air quickly and efficiently, you'll never feel like you're suffocating in one of these tents, even when it's full.
The Core Extended Dome Tent is one of those tents that don't bowl you over with their design but do their job admirably and dependably. Unlike some other large tents this one is actually easy to set up and take down and the folded up tent is easy to tote about. While we would have felt a little more comfortable if the rainfly were a bit larger, it didn't seem to cause any real problems. One of the biggest reasons this tent wound up in our top 3 is because you get surefire dependability, quality materials and ease of use for a really attractive price.
Interior space is actually larger than it appears from the outside.
Water repellent fabrics with H2O Block keep you nice and dry and promote faster beading and runoff.
The venting system is surprisingly effective at keeping the tent atmosphere feeling fresh even when the tent is full and the windows are zipped over.
Built in gear loft and lantern hook.
We'd prefer it if the rainfly were a bit larger.
You'd be pushing things a bit trying to make this a 6 man camping tent never mind a 9 man camping tent.
NTK Laredo GT 8 to 9 Person Large Camping Tent
The NTK Laredo GT 15 Foot Sport Large Camping Tent is another of those tents that is deceptively big. It's also really effective at separating you from the elements when that's important and letting you feel connected to your surroundings when the weather is fine. It stands up to all but the fiercest winds by way of its Nano-flex fiberglass poles that bend but don't break. Also, while the layout is basically a standard rectangle the stylishly designed rainfly gives it a unique and appealing profile.
NTK cut their teeth building tents intended for use in the Amazon rainforest. As such you can imagine they might know a thing or two about rain protection as well as ventilation. The Laredo is indisputably one of the best all-around large tents on the market and will serve you and your party well whether the weather is cooperating or not. The Laredo also meets CPAI-84 tent flammability standards and comes with a heavy duty carrying bag for easy transport. At 10.2 feet by 15 feet the Laredo is the size of a small living room and once you're inside you can feel every one of the 150 square feet. At less than $200 it's also an excellent deal.
Center section rises to just over 6 feet to accommodate most taller campers.
Superior ventilation ensures that even on the hottest summer days and nights the interior will have a cool, airy feel.
The rainfly provides full coverage with 190T laminated polyester rain protection and UV protection to boot.
Floor comprised of seamless polyurethane infused with anti-fungal properties.
These are 2 season tents even though it may look like something you could take on a winter expedition.
At about 24 pounds it's not the lightest tent on our list.
Coleman WeatherMaster 10 Person Large Camping Tent
Coleman tents have several entries on our best tents list and for good reason; they make high quality, dependable tents of all sizes. The Coleman WeatherMaster 10 Person tent is a great example. It makes a big promise with its name but it by and large keeps it by providing a safe, dry, stable environment even if the weather outside has taken a turn for the worse. It's a cavernous 6' 8" at center so it will accommodate anyone in your party and the dormer style windows make for excellent cross ventilation.
Of the rectangular plan large tents on our list this one is undoubtedly the largest total interior space. The lofty central area is a welcome feature for taller campers and the hinged door is a feature we wish more large tents would adopt. The rainfly is generous and effective although we wish it extended out just a wee bit more, especially around the doorway area. But that's a minor quibble when talking about one of the best large tents on the market. We need to reiterate that airflow through this tent is outstanding so even if you have a full house the atmosphere will always feel fresh and inviting. And as if all of the above wasn't enough you can have this for about the price of dinner for 2 in a fancy restaurant.
A truly expansive interior nearly 18 feet across and 6' 8" at its highest.
Poles are color coded to make setup that much easier.
Can accommodate 3 queen sized air mattresses without batting an eye.
The hinged door system is patented and makes for extremely easy and convenient access and egress.
Full 1 year manufacturer's warranty on tents materials and workmanship.
The tent stakes, while conveniently color coded are not made of particularly strong metal.
If you don't fold it back up just right you may have a bit of trouble getting it completely back in the bag.
Ozark Trail 10-Person 3-Room
The Ozark Trail 10 Person, 3 Room Family tent is pretty extraordinary. It has the visuals of a small home with front door and 'porch' framed by 2 generous windows while inside you have the option to divide the space into 3 "rooms" to provide a higher degree of privacy for both mom and dad and the kids. A nice feature that takes some of the awkwardness out of the family camping experience.
If you have teenage kids, you know that family camping outings can be a bit of a challenge. The kids want privacy and often balk at the notion of sharing tents with mom and dad. The Ozark Trail 10 person tent solves this problem by giving everyone their own space. If you're from California beware because this tent may step on the toes of some state regulations. For everyone else though it provides the high-quality camping environment you want, privacy (if that's important) and it won't drain your bank account to buy it.
Each of the "end" rooms have their own door for even greater levels of privacy.
There are a total of 6 windows in these tents which means there's always plenty of fresh air flowing through.
The rainfly has taped seams that provide an extra level of protection from leaks even during heavy rain events.
Simple enough for a single person to setup and take down.
Mom and dad need to keep an eye on who's coming and going through the other doors.
The rainfly could be larger.
If you had to use one word to describe the Coleman Montana 8-Person Tent it might be dependable. Then again it might be sturdy, or roomy, or airy or innovative or… well, you get the picture. This 3rd entry from Coleman is every bit as reliable as their 2 tents we profiled earlier and it might just have the best looking design of all of them.
The Coleman Montana 8 Person tent is like the rest of Coleman's large tents: attractive, reliable and affordable. This is a great tent for long weekends at the State Park or vacations at the shore and the firm stance and intelligent engineering ensure it will stand up to whatever Mother Nature has in store. There are a few other tents that are a bit loftier at the midpoint than this but it will still accommodate a 6 footer without much problem. For less than $200 this is an outstanding value that you'll wind up using for years and will be the launching pad for innumerable fond memories.
Simple, intuitive setup can be handled by one person with no problems.
Opposing windows allow for a plenty of cross ventilation to keep things fresh.
Polyester taffeta rainfly keeps things dry even through the heaviest downpours.
Hinged door for easy access and egress. Particularly handy if you have kids with you.
Attractive price point.
Don't expect a lot of protection from the "porch" cover.
If you're going to put 8 people in this tent, 5 of them better be kids.
The Wezel 8 Person Klondike Tent has some throwback design elements that harken back to tents of the 70s and 80s but it doesn't hit you over the head with nostalgia. It simply incorporates these elements in an intelligent way that's squarely in the service of providing you a roomier, more comfortable camping survival experience. Whether you're a party of several, survival keen adults or a family or families with kids this tent will act as a true home away from home.
If your primary consideration when it comes to large camping tents is that they provide plenty of room to stretch out and stand up then you owe it to yourself to consider the Wenzel 8 Person Klondike Tent. This design is typically attractive to folks who like to hang around the campsite and relax and not just use it as a base of operations. Set up your most comfortable camping chair in the screen room and kick back with a good book while the kids play badminton, or watch shooting stars through the large windows while everyone else is sleeping peacefully.
Shell is composed of water-repellent polyester to keep you dry when the weather is not cooperating.
Attached screened in area provides a generous 60 additional square feet of space to stretch out and relax in or to sleep in on nights when the weather is clear.
At just over 27 pounds it's lighter than some of the other large tents on the market.
A full 6 1/2 feet of headroom at the center of the dome.
The screen room becomes a bit superfluous if you hit a stretch of grey, rainy weather.
If you want it to be truly weatherproof you'll need to spray it with a weatherproof sealer after setting it up.
Mountain Trails Grand Pass
The Mountain Trails Grand Pass Tent is a modified dome design that will comfortably sleep 4 or 5 adults or up to 7 people if you've got some of the kids with you. It's a great looking tent; sleek, aerodynamic and thoroughly modern with plenty of stays to keep it firmly on the ground when the wind picks up and plenty of headroom at the midpoint of the dome. There are plenty of windows to provide cross ventilation and the door is large enough to make going and coming easy as pie.
The Mountain Trails Grand Pass looks like a really expensive tent and it's durable and easy to set up like really expensive tents. The interior space can be subdivided to accommodate teens that want a bit of privacy or different family groups. Like more expensive tents it has excellent flow through ventilation and a welded polyethylene floor to keep you dry. And like the best tents on the market there's plenty of headroom and a shock-corded fiberglass frame. Unlike really expensive tents, however, the Mountain Trails Grand Pass can be had for less than 150 bucks. If you prefer the beach, check out our guide to the best beach tents.
The Mountain Trails Grand Pass has one of the largest footprints of any of the tents we've reviewed here: a full 18 x 10 feet or 180 square feet.
The welded polyethylene floor keeps you nice and dry even when you set up on damp ground.
There's a divider that can be deployed to create 2 rooms inside.
Good size room vents allow heat to escape on those hot summer nights allowing you a more comfortable night's sleep.
The tapered ends bite into the useable floor space.
Water resistant but not truly waterproof.
Heimplanet Mavericks Tent
Our final pick is one of the finest tents for those who love to test their mettle in the most extreme conditions in the world. The Heimplanet Mavericks Tent is perfect for up to 10 people venturing into the wilderness, the tundra, or vacant rocky areas with just the sun and mountain peaks to keep you company.
With 6 foot internal height and 142 square feet on the tent floor there's plenty of space to move around and your taller companions feel cramped moving in and out. The 5 door design also stops any bottlenecking effects and means everyone can get to safety when the weather suddenly turns from crisp mountain air to storms, thunder, and lightning. The 5 windows, which you can open and close are also great for ventilation but also allow you to wake up to views you thought you'd only ever see on Instagram.
Thew inflatable design makes it easy to set up, saving you hassle as the light creeps below the horizon, but despite this simple style, it can still hold up against winds as rapid as 180 km/h thanks to its solid geodesic structure.
It works as both a base camp or a tent to carry with your group when trekking with the great outdoors. At 55 pounds, it's the heaviest tent we've picked out, but considering the size, you expect this, and it's not like you're the only one who will carry it to the next campsite. It's also expensive, but for one of the highest quality tents for the most demanding environments, price doesn't matter, does it?
Tent is suitable for withstanding extreme conditions
The five doors and closable windows make access easy and allow for ventilation and a chance to take in the views
It includes repair kit and pack sack so you can carry it easily and keep it in top condition
It's expensive, very, very expensive, so it's not recommended for casual group campers
Large Camping Tents Buyers Guide
The following are some of the more common questions people have about camping tents large and small.
Q: What Is The Best Large Camping Tent Brand?
A: If you judge by the sheer number of entries this company has on our 10 best large tents list you'd have to say that a convincing argument could be made for Coleman being the maker of the best camping tents. While there are more fashionable brands out there and elitists tend to scoff at anything made in the USA, the fact is Coleman tents will provide you with years of dependable service at a great, competitive price and look good doing it. Obviously, if you're looking for tents that will help you scale Everest you'll want to go with something fashioned from serious hi-tech, hybrid materials. For everyone else though it's really hard to lose with Coleman tents.
Q: What's The Best Tent For A Family Camping Trip?
A: We're going to assume your family camping trip includes a fairly large entourage and recommend either the Himalayan Yurt Tent or the NTK Laredo GT. Both have copious amounts of internal space, are relatively easy to assemble and take down and are never intimidated by the weather. The Yurt tent is a favorite of our review panel primarily because the round floorplan allows everyone to focus toward a common point and that helps promote communication and fun while minimizing all the stepping over of others you typically have to do if you're at the end of a rectangular tent and you need to go out to the bathroom at night.
Q: How Long Does It Take To Assemble A Large Tent?
A: While the exact setup time will vary from tent to tent, most of the higher quality large tents can be set up by 2 or 3 people in about 10 minutes. Obviously, those who choose to set up large tents by themselves can expect the process to take longer than that but, because most of the best tents today come with shock-corded poles that make the whole process easier it really shouldn't take more than 20 minutes to half an hour. In addition, as with everything else the more you do it the easier it will be for you and you'll likely get to the point where setting up your tent will become second nature.
Q: What Is The Best Tent For All Weather Conditions?
A: None of the tents featured here are true winter weather tents. That's because most people who use large backpacking tents want to have them for their trip to Yellowstone or Sequoia or one of the outstanding state parks that dot the coast of their state. They're not going to take the family into the woods with an axe in the dead of winter. It's just too dangerous for kids. Knowing this it's safe to assume the best 4 season tents are smaller in scale because they're the type of tent that's carried in a backpack into the wild by seasoned mountaineers, ice climbers, and trekkers. Whereas a family might opt for the Himalaya Yurt tent for their summer vacation, a serious mountaineer would be more likely to choose something like the Mountain Hardware EV2.
Q: What Is The Cheapest Large Tent For Camping?
A: While we hate to use the word "cheap" to describe it the Mountain Trails Grand Pass tent is the least expensive tent on our list. There are tents available for half what you'll pay for the Grand Pass that are legitimately "cheap" tents made of cheap materials with cheap zippers, no rainfly, and leaky seams. We would never encourage anyone to purchase such a tent because they'd just be asking for an unpleasant experience. Instead, if you don't have enough right now to get one of the tents on this list continue saving until you do. In the end you'll be glad you did.
Things To Consider When Buying A Large Camping Tent
While it may seem like a tent is a tent is a tent, that's not really the case as we just alluded to. Not only do you need to beware of tents whose attractive look masks poor quality, there are also a slew of other considerations you'll need to be mindful of before you spend your hard earned money on one of the many large tents on the market today. Those considerations include:
The Tent Poles – Few things will have a greater impact on the experience of your tent as the tent poles themselves. It's the poles after all that keep large tents upright, that absorb the wind and stand up to the sometimes pounding rain. With some tents you'll be feeding poles through sleeves, with other tents you'll just be attaching clips to the poles which will remain exposed. If you are concerned about the strength of the tent poles you may want to consider one of the large tents that comes with aluminum poles rather than fiberglass. Keep in mind also that while many of today's tents do not call for the use of stakes you may want to stake your tent down anyway, especially if you're expecting windy conditions.
Materials – There are a number of materials that go into the making of high quality tents today, these include:
Canvas: The classic tent material canvas is still used on tents intended for outdoor functions like graduations or weddings. Although many cotton tents are treated to be more water resistant, cotton/canvas by itself is not waterproof which is one reason it's hardly ever used any more for camping tents. That and the fact that it's really heavy to tote about.
Polyester: Polyester is nearly identical to nylon except that it is better at resisting UV damage. As such a large number of tents are made of polyester since the tents are designed to spend often long hours in the sunlight. If your tent is made of nylon instead of polyester it may come with a recommendation that you pitch it in a shaded area for this reason to keep the sun off your sleeping bag.
Rip Stop Nylon: With rip stop nylon an additional fabric is woven into the nylon that stops tears and rips from spreading and ruining the entire tent. The 'rip' is 'stopped', hence the name. Ripstop nylon is something you'll typically find on 4 season tents since they're more likely to encounter extreme weather conditions that could send things hurtling about that could damage the tent.
Polyethylene: Polyethylene is rather heavy but it's also tough and waterproof and so it's often used as a flooring material for tents of all sizes. You would be hard pressed to find any tents that are made entirely of polyethylene almost entirely because of the weight and the fact that the fabric doesn't look so great after it's been folded and refolded a number of times.
Height – When we're talking about large tents, we're usually talking about relaxing days in the park and not weeks spent hunkered down on the side of K2 waiting for savage storms to blow over. As such, the large tent experience is one where people will want to stand up and move around freely. Most large tents have at least 6 feet of vertical space at their midpoint and if the tent you're considering doesn't you should probably consider a different tent.
Shape – While most large tents today are rectangular in shape there are a few exceptions to the rule. Most notable for the purpose of this list is the round Himalayan Yurt, although tents with square footprints are also popular. For all intents and purposes, the shape of the tent is a matter of personal preference and not much else. It's hard to make an argument that one shape is inherently "better" than another shape. You will have to consider what will be going in the tent once setup. Is the shape and size of the tent capable of fitting in a camping table, chairs, coolers or even storage?
The Rainfly – The rainfly doesn't sound like much but it can make the difference between a fun camping experience and a disaster. The rainfly stops rain before it hits the actual tent ceiling and walls and redirects the water to the sides where it can run off without incident. If you have a tent that's water resistant and don't have a rainfly you could wind up with a lot of water in your tent. On chilly nights the rainfly can also help keep heat in the tent around your sleeping bags (not good!).
The Tent Doors – How you enter and exit large tents is fundamental to your enjoyment of them. If getting in and out is a chore (and it can be if the entryway is small or poorly placed) then the tent itself will feel inadequate and the entire weekend or vacation can be negatively affected. You want a door with a quiet, high quality zipper that can take being pulled at odd angles in the dark without breaking. Some tents offer a hinged front door that opens more or less like the doors on your house, although they'll still have to be zipped up. Keep in mind if you are using a tent heater inside a tent. You'll need some ventilation to make sure there is no build-up of harmful gasses, so keeping one of the tent doors open slightly is a good idea. Just remember to zip up at night when the heaters are off, you don't want any critters wondering in.
Ventilation/Windows – If it's raining out and the humidity is high and there are 8 people in your tent the air can get a bit rank if there isn't adequate ventilation. Ventilation of course is primarily supplied by mesh windows and so you'll want a tent that has plenty of window acreage in order to keep the air flowing. Ceiling vents are also important for tents you plan to use in hot weather. If the tent you select is low on windows check to see if it has camping lantern hooks sewn into the roof to get a bit more light in.
You might also want to consider what type of loop and storage pockets the tent has inside as well as the weight and bulk of the tents when in their travel bag.
Sign Up Now
GET THE VERY BEST OF GEARHUNGRY STRAIGHT TO YOUR INBOX