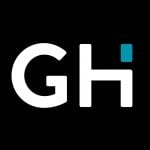 If you've ever spent any time in a National Park you know that camping tents come in literally all shapes and sizes. There are the tiny single man tents that hug the ground and fold up to the size of a pair of rolled blue jeans and at the other end of the spectrum, there are those tents that provide shelter for entire families; up to 8 or 10 people at a time. Some of these large tents are quite elaborate but any tent in the running for the best family tent will exhibit the same basic traits: they set up relatively easy, they provide adequate shelter from wind and rain, they're made of durable materials and, of course, they're big inside. They should also be affordable. In this review and guide, we're going to take a look at what we consider to be the 10 best huge camping tents of 2019.
The Best Large Camping Tent
Large Camping Tents Buyers Guide
The following are some of the more common questions people have about camping tents large and small.
Q: What Is The Best Large Camping Tent Brand?
A: If you judge by the sheer number of entries this company has on our 10 best large tents list you'd have to say that a convincing argument could be made for Coleman being the maker of the best camping tents. While there are more fashionable brands out there and elitists tend to scoff at anything made in the USA, the fact is Coleman tents will provide you with years of dependable service at a great, competitive price and look good doing it. Obviously, if you're looking for tents that will help you scale Everest you'll want to go with something fashioned from serious hi-tech, hybrid materials. For everyone else though it's really hard to lose with Coleman tents.
Q: What's The Best Tent For A Family Camping Trip?
A: We're going to assume your family camping trip includes a fairly large entourage and recommend either the Himalayan Yurt Tent or the NTK Laredo GT. Both have copious amounts of internal space, are relatively easy to assemble and take down and are never intimidated by the weather. The Yurt tent is a favorite of our review panel primarily because the round floorplan allows everyone to focus toward a common point and that helps promote communication and fun while minimizing all the stepping over of others you typically have to do if you're at the end of a rectangular tent and you need to go out to the bathroom at night.
Q: How Long Does It Take To Assemble A Large Tent?
A: While the exact setup time will vary from tent to tent, most of the higher quality large tents can be set up by 2 or 3 people in about 10 minutes. Obviously, those who choose to set up large tents by themselves can expect the process to take longer than that but, because most of the best tents today come with shock-corded poles that make the whole process easier it really shouldn't take more than 20 minutes to half an hour. In addition, as with everything else the more you do it the easier it will be for you and you'll likely get to the point where setting up your tent will become second nature.
Q: What Is The Best Tent For All Weather Conditions?
A: None of the tents featured here are true winter weather tents. That's because most people who use large backpacking tents want to have them for their trip to Yellowstone or Sequoia or one of the outstanding state parks that dot the coast of their state. They're not going to take the family into the woods with an axe in the dead of winter. It's just too dangerous for kids. Knowing this it's safe to assume the best 4 season tents are smaller in scale because they're the type of tent that's carried in a backpack into the wild by seasoned mountaineers, ice climbers, and trekkers. Whereas a family might opt for the Himalaya Yurt tent for their summer vacation, a serious mountaineer would be more likely to choose something like the Mountain Hardware EV2.
Q: What Is The Cheapest Large Tent For Camping?
A: While we hate to use the word "cheap" to describe it the Mountain Trails Grand Pass tent is the least expensive tent on our list. There are tents available for half what you'll pay for the Grand Pass that are legitimately "cheap" tents made of cheap materials with cheap zippers, no rainfly, and leaky seams. We would never encourage anyone to purchase such a tent because they'd just be asking for an unpleasant experience. Instead, if you don't have enough right now to get one of the tents on this list continue saving until you do. In the end you'll be glad you did.

Things To Consider When Buying A Large Camping Tent
While it may seem like a tent is a tent is a tent, that's not really the case as we just alluded to. Not only do you need to beware of tents whose attractive look masks poor quality, there are also a slew of other considerations you'll need to be mindful of before you spend your hard earned money on one of the many large tents on the market today. Those considerations include:
The Tent Poles – Few things will have a greater impact on the experience of your tent as the tent poles themselves. It's the poles after all that keep large tents upright, that absorb the wind and stand up to the sometimes pounding rain. With some tents you'll be feeding poles through sleeves, with other tents you'll just be attaching clips to the poles which will remain exposed. If you are concerned about the strength of the tent poles you may want to consider one of the large tents that comes with aluminum poles rather than fiberglass. Keep in mind also that while many of today's tents do not call for the use of stakes you may want to stake your tent down anyway, especially if you're expecting windy conditions.
Materials – There are a number of materials that go into the making of high quality tents today, these include:
Canvas: The classic tent material canvas is still used on tents intended for outdoor functions like graduations or weddings. Although many cotton tents are treated to be more water resistant, cotton/canvas by itself is not waterproof which is one reason it's hardly ever used any more for camping tents. That and the fact that it's really heavy to tote about.
Polyester: Polyester is nearly identical to nylon except that it is better at resisting UV damage. As such a large number of tents are made of polyester since the tents are designed to spend often long hours in the sunlight. If your tent is made of nylon instead of polyester it may come with a recommendation that you pitch it in a shaded area for this reason to keep the sun off your sleeping bag.
Rip Stop Nylon: With rip stop nylon an additional fabric is woven into the nylon that stops tears and rips from spreading and ruining the entire tent. The 'rip' is 'stopped', hence the name. Ripstop nylon is something you'll typically find on 4 season tents since they're more likely to encounter extreme weather conditions that could send things hurtling about that could damage the tent.
Polyethylene: Polyethylene is rather heavy but it's also tough and waterproof and so it's often used as a flooring material for tents of all sizes. You would be hard pressed to find any tents that are made entirely of polyethylene almost entirely because of the weight and the fact that the fabric doesn't look so great after it's been folded and refolded a number of times.
Height – When we're talking about large tents, we're usually talking about relaxing days in the park and not weeks spent hunkered down on the side of K2 waiting for savage storms to blow over. As such, the large tent experience is one where people will want to stand up and move around freely. Most large tents have at least 6 feet of vertical space at their midpoint and if the tent you're considering doesn't you should probably consider a different tent.
Shape – While most large tents today are rectangular in shape there are a few exceptions to the rule. Most notable for the purpose of this list is the round Himalayan Yurt, although tents with square footprints are also popular. For all intents and purposes, the shape of the tent is a matter of personal preference and not much else. It's hard to make an argument that one shape is inherently "better" than another shape. You will have to consider what will be going in the tent once setup. Is the shape and size of the tent capable of fitting in a camping table, chairs, coolers or even storage?
The Rainfly – The rainfly doesn't sound like much but it can make the difference between a fun camping experience and a disaster. The rainfly stops rain before it hits the actual tent ceiling and walls and redirects the water to the sides where it can run off without incident. If you have a tent that's water resistant and don't have a rainfly you could wind up with a lot of water in your tent. On chilly nights the rainfly can also help keep heat in the tent around your sleeping bags (not good!).
The Tent Doors – How you enter and exit large tents is fundamental to your enjoyment of them. If getting in and out is a chore (and it can be if the entryway is small or poorly placed) then the tent itself will feel inadequate and the entire weekend or vacation can be negatively affected. You want a door with a quiet, high quality zipper that can take being pulled at odd angles in the dark without breaking. Some tents offer a hinged front door that opens more or less like the doors on your house, although they'll still have to be zipped up. Keep in mind if you are using a tent heater inside a tent. You'll need some ventilation to make sure there is no build-up of harmful gasses, so keeping one of the tent doors open slightly is a good idea. Just remember to zip up at night when the heaters are off, you don't want any critters wondering in.
Ventilation/Windows – If it's raining out and the humidity is high and there are 8 people in your tent the air can get a bit rank if there isn't adequate ventilation. Ventilation of course is primarily supplied by mesh windows and so you'll want a tent that has plenty of window acreage in order to keep the air flowing. Ceiling vents are also important for tents you plan to use in hot weather. If the tent you select is low on windows check to see if it has camping lantern hooks sewn into the roof to get a bit more light in.
You might also want to consider what type of loop and storage pockets the tent has inside as well as the weight and bulk of the tents when in their travel bag.