Awesome Bose Products for 2022: Audio Excellence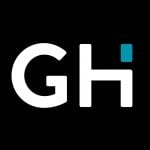 This product guide was written by GearHungry Staff
Last Updated
January 20, 2021
GearHungry Staff
GearHungry Staff posts are a compilation of work by various members of our editorial team. We update old articles regularly to provide you the most current information. You can learn more about our staff
here
.
GearHungry may earn a small commission from affiliate links in this article.
Learn more
Are you one of those people who love to experience music and other sounds in their purest, most unadulterated form? Then you're probably familiar with the term "audiophile." Reproducing perfect high-fidelity sounds is crucial to an audiophile, and it isn't just about listening to great tunes. Audiophiles also expect the best for the sound experience of movies, games, and pretty much anything the audiophile chooses to play. It's all about total immersion in crystal clear sound. That's what you'll find in this lineup of the best Bose sound products.
Bose is all about sound and is the reason it's popular with audiophiles worldwide — and is a venerable audio engineering veteran. We put some of the best Bose products on blast and put together an impressive selection so you too can immerse yourself in some mind-blowingly excellent sonic experiences.
The Best Bose Product
Bose Solo 5 TV Soundbar Sound System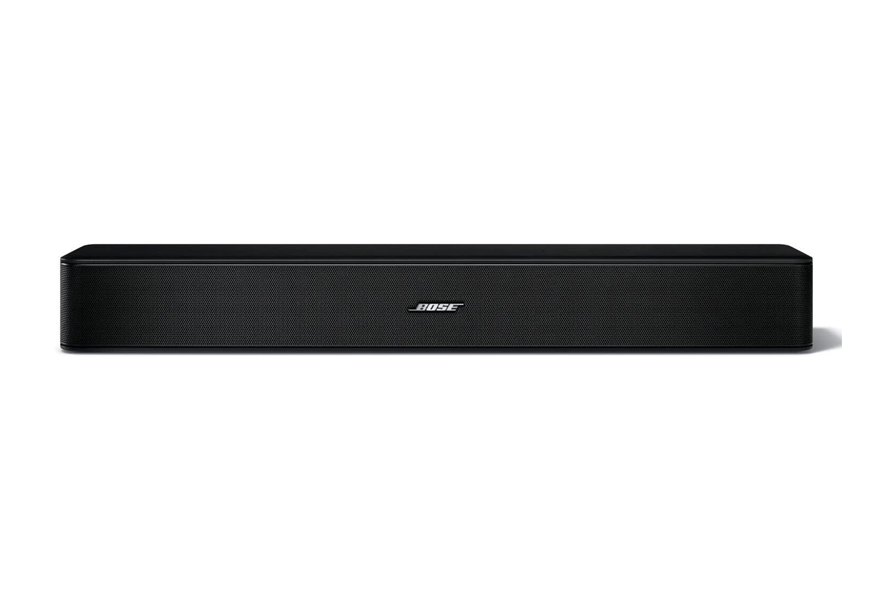 Turn your ordinary TV into a stunning surround sound experience with the Bose Solo 5 TV Soundbar Sound System. This Bose soundbar is straightforward to set up and operate via universal remote controls. You can so connect your other devices with Bluetooth connectivity.
The most important aspect of this Bose Soundbar is the sound. Enjoy enhanced, crystal clear sound, including your favorite music, games, and streaming services. You can even switch to dialogue mode to accentuate every word for precise clarification.
Key Features:
One-piece soundbar for perfect sound
Flexible placement & easy setup
Bluetooth connectivity connects your devices
Dialogue mode to accentuate every word
Universal remote controls
Optical audio input / Coaxial audio input
Specification:
Brand

Bose

Model

732522-1110

Weight

3.7 pounds
Bose SoundLink Revolve+ Portable Bluetooth 360 Speaker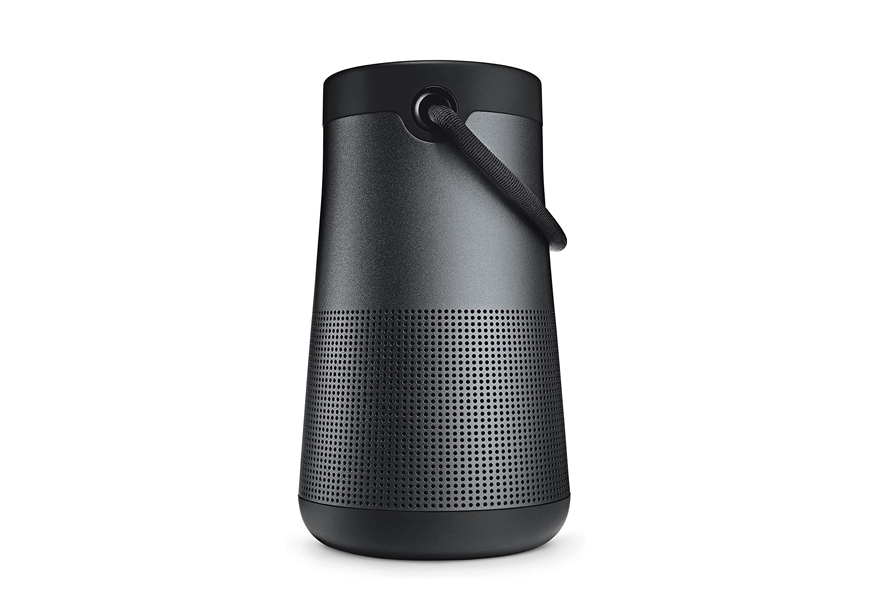 Surround yourself with incredible sound anywhere in your home with this fully portable Bose SoundLink Revolve+ Portable Bluetooth 360 Speaker. This cute and compact Bose speaker delivers a deep mind-altering sound with true 360-degree coverage.
You get up to 16 hours of uninterrupted playtime thanks to the long-lasting lithium-ion battery with an easy to use touch panel. There is also a built-in mic for the speakerphone, which means you can also take conference calls. Take the music with you indoors or out with this excellent speaker and use it with the Bose Connect app to get the most out of this awesome device.
Key Features:
Delivers deep sound true 360-degree coverage
Built-in mic for speakerphone
Long-lasting, rechargeable, lithium-ion battery
16 hours of playtime
Wireless Bluetooth pairing with voice prompts
Bose Connect app 
Specification:
Brand

Bose

Model

739617-1110

Weight

2 pounds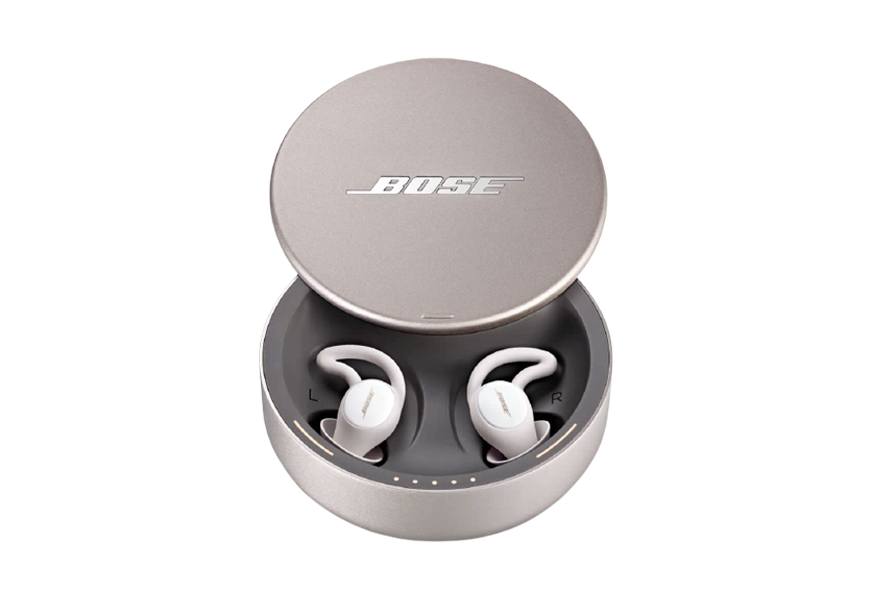 Insomniacs will fall in love with these Bose Sleepbuds II. You probably already know the quality sound you get from Bose wireless earbuds, and these offer something a little different.
These Bose Sleepbuds have been specially designed for sleep and have been clinically proven to help you drift off to Dreamland a lot faster. The secure, comfortable fit makes it possible to keep them in your ears all night, and the all-night battery will keep you sleeping for up to 10 hours. There are 40 distinctively unique curated sounds, so you can choose the most soothing one to give you the deep relaxing sleep you've always wanted.
Key Features:
Sleepbuds designed for sleep
Clinically proven to aid sleep
40 specially curated sounds
Secure, comfortable fit
All-night battery — up to 10 hours per charge
Bose engineered with noise-blocking design
Specification:
Brand

Bose

Model

841013-0010

Weight

12.7 ounces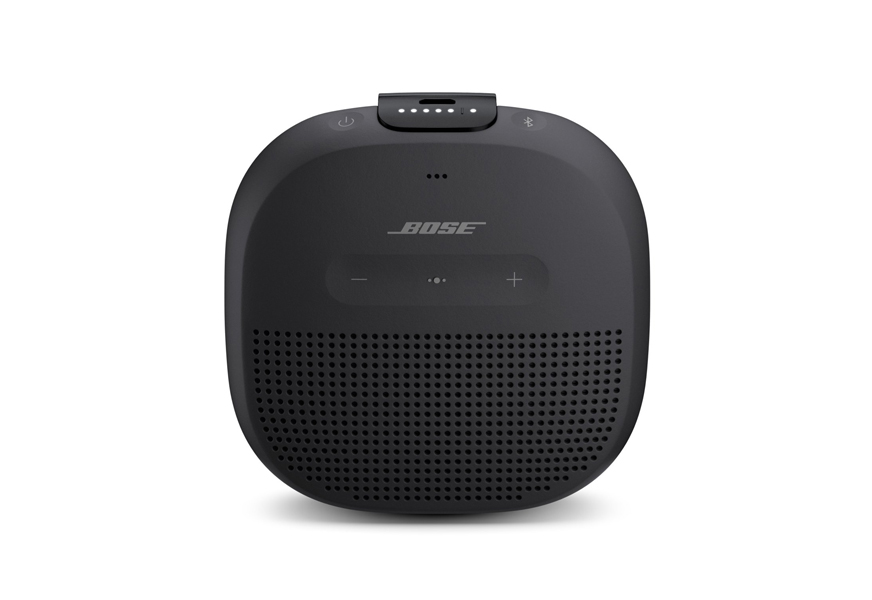 You don't want a little bit of rain to end your party, and with the Bose SoundLink Micro portable outdoor speaker, the fun won't stop. This Bose speaker is the perfect way to take your playlist with you, even outdoors. It has a range of up to 30 feet and features a rugged exterior that is also waterproof.
Enjoy the crisp, balanced sound with unmatched bass with up to 6 hours of playtime on a single charge. It also has wireless Bluetooth pairing with voice prompts and a built-in mic for the speakerphone, so you can also receive calls and have conference calls. Indoors or out, this practical and versatile speaker gives you great sound and portable convenience.
Key Features:
Crisp, balanced sound & unmatched bass
Built-in mic for speakerphone
Wireless range up to 30 feet
Waterproof speaker with a soft, rugged exterior
Up to 6 hours of playtime
Wireless Bluetooth pairing with voice prompts
Specification:
Brand

Bose

Model

783342-0100

Weight

10.2 ounces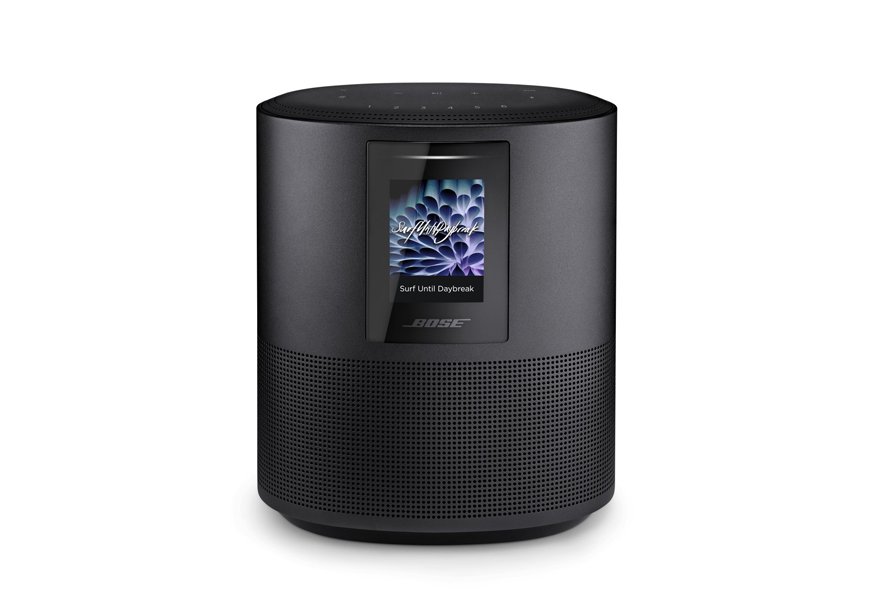 For such a small size, the Bose Home Speaker 500 with Alexa Voice Control Built-in emits a mighty sound. This compact speaker gives you a wall to wall stereo sound that is absolutely amazing, and the color LCD display lets you know what's playing.
What you'll really love is that this Alexa enabled smart device is also compatible with other Bose Smart Family products so that you can create a complete sound system. The connection is easy, and you can operate your speaker using the Bose app, voice control, or the speaker's touch buttons. It also has Amazon Alexa and Google Assistant built-in, making this a fantastic Bose speaker have in your home.
Key Features:
Wall-to-wall stereo sound
Amazon Alexa & Google Assistant built-in
Multi connectivity
Bose app, touch or voice control
Compatible with other bose smart family products
Color LCD display
Specification:
Brand

Bose

Model

795345-1100

Weight

4.65 pounds
Bose SoundLink Around Ear Wireless Headphones II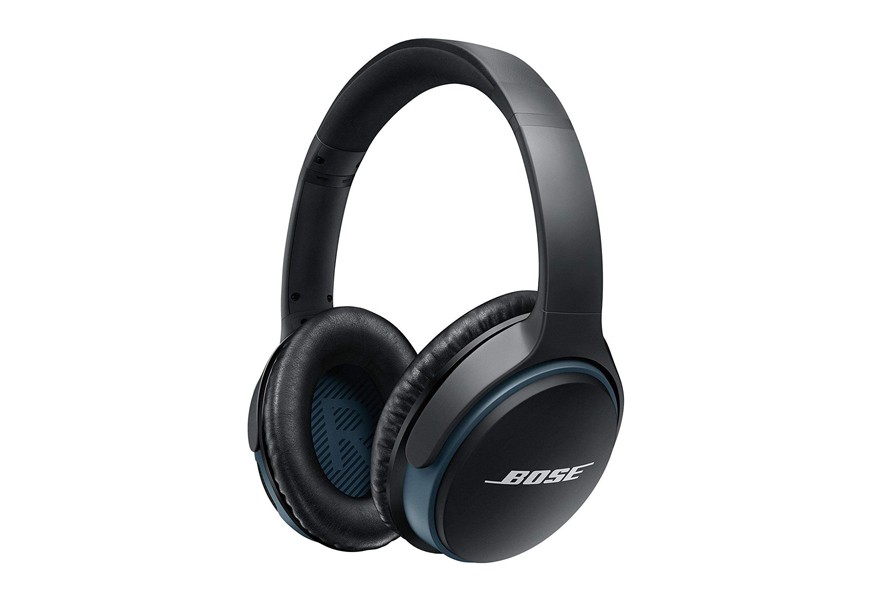 If you're a devoted audiophile, you probably have some headphones lying around. Still, unless you have these Bose SoundLink Around Ear Wireless Headphones II, you're missing out on listening to your favorite tunes or podcasts with crystal clear sound. These Bose wireless headphones deliver deep, immersive sound to the listener with seamless audio and video syncs, so you can also fully immerse yourself when watching movies.
The headphones feature Bluetooth technology for easy connectivity that allows you to switch between 2 Bluetooth devices easily. This means you can answer your smartphone or switch you to your favorite streaming service whenever you need to.
Key Features:
Deep, immersive sound
Bluetooth technology for easy connectivity
Seamless audio/video syncs
Advanced microphone system
Rechargeable lithium-ion battery
Easily switches between 2 Bluetooth devices
Specification:
Brand

Bose

Model

741158-0010

Weight

6.9 ounces
Bose S1 Pro Portable Bluetooth Speaker System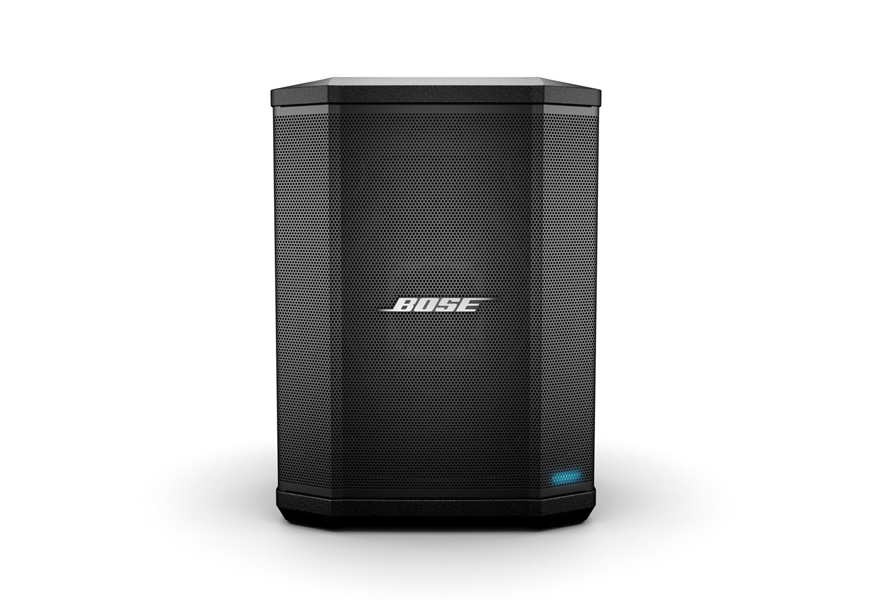 Bose speakers like this S1 Pro Portable Bluetooth Speaker System with battery are a combination Bluetooth speaker and versatile PA system. It is the only speaker you need for your next outdoor party as you can stream music through the speaker or connect a microphone or instruments and create your own entertainment. You can also use it with the Bose Connect App and get even more use from this exceptional speaker.
The rechargeable battery gives you up to 11 hours of play from a single charging so your Bose Bluetooth speaker will be working long after you've called it a night.
Key Features:
Made with rugged lightweight materials
Portable Bluetooth PA system
Rechargeable battery
Perfect for parties indoors & out
Stream music or connect instruments
Bose Connect app
Specification:
Brand

Bose

Model

787930-1120

Weight

15.5 pounds
Bose Companion 20 Multimedia Speaker System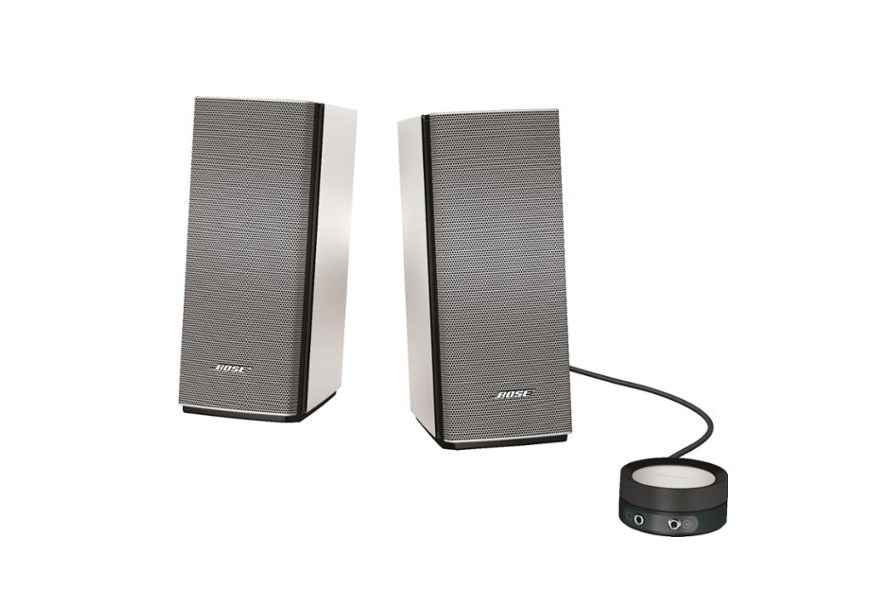 If you spend a lot of time at your computer, you need these Bose Companion 20 Multimedia Speaker System. These Bose speakers allow you to enjoy full, natural sound while you're at your computer. The Proprietary TrueSpace stereo digital processing circuitry gives you a wide two-channel soundstage that fills your room with unbeatable sound.
The sleek, space-saving design won't take up much space on your work station, but you'll still get incredible true to life sound no matter how much you crank up the volume. The versatile control pod has rotational volume control and a single touch mute, and if you get complaints about the noise, there is also a headphone jack so you can easily connect your Bose over-ear noise-canceling headphones and keep the sound to yourself.
Key Features:
Enjoy full, natural sound at your computer
Sleek, space-saving design
Easy to use control pod
TrueSpace technology
Headphone & other device jack
Active electronic equalization
Specification:
Brand

Bose

Model

329509-1300

Weight

2.5 pounds
Bose QuietComfort Noise Cancelling Earbuds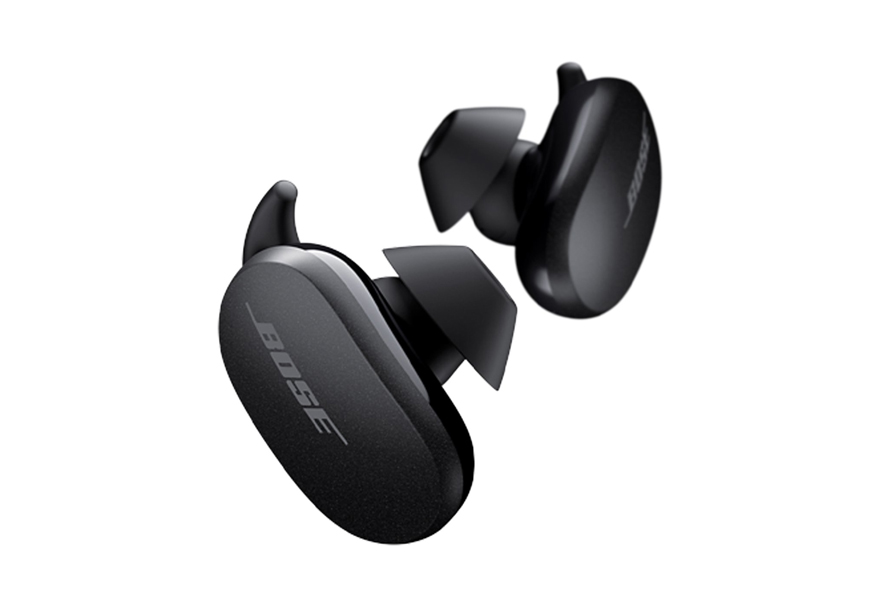 You'll never have to crank up the volume to shattering levels again to drown out ambient noise when you have these Bose QuietComfort Noise Cancelling Earbuds. These truly wireless earphones are the World's Most Effective Noise Cancelling Earbuds with 11 levels of active noise canceling so you can choose what sounds you want to focus on and which you want to eliminate.
These exceptional quality Bose earbuds offer crisp, precise details with deep, full bass that allow you to immerse yourself in pure sound. The silicone buds are comfortable to wear all day, and the simple touch controls put you in charge of your listening experience. They also feature built-in Bluetooth 5.1, and you can charge your earbuds in the powerful charging case that comes included. They would make an ideal gift for music lovers.
Key Features:
True Wireless earphones
11 levels of active noise canceling
Crisp, clear details & deep, full bass
Easy to wear soft silicone
Simple touch controls
Powerful charging case
Built with Bluetooth 5.1
Specification:
Brand

Bose

Model

831262-0010

Weight

0.317 ounces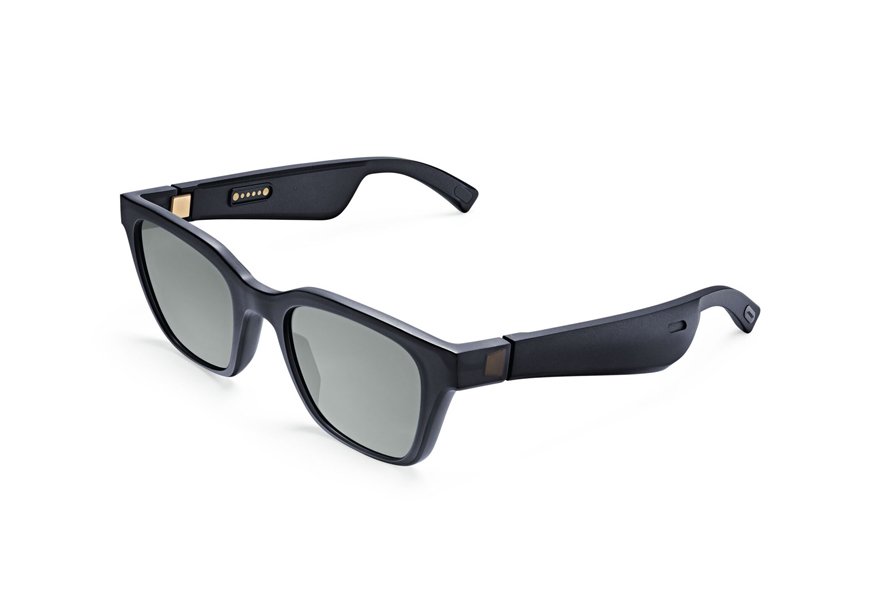 Multipurpose functionality is what you get with these Bose Sunglasses. These Bose Audio Sunglasses with open-ear headphones are perfect for those who are always on the go. They offer you UVA/UVB protection for your eyes and let you listen to your favorite playlist and streaming service at the same time, but those around you won't hear much of what you're listening to on the bus. 
Customize your Bose sunglasses with personalized settings, and with Bluetooth connectivity, you can pair them with your devices. With up to 12 hours of battery life and an integrated microphone, you can also take calls for super convenience.
Key Features:
Sunglasses with built-in Bose speakers
Classic angular shape & commanding lenses
Blocks up to 99% of UVA/UVB rays
Integrated microphone for clear calls
Personalized settings & Bluetooth connectivity
Up to 12 hours of battery life
Specification:
Brand

Bose

Model

833416-0100

Weight

11.2 ounces
Bose A20 Aviation Headset with Bluetooth Dual Plug Cable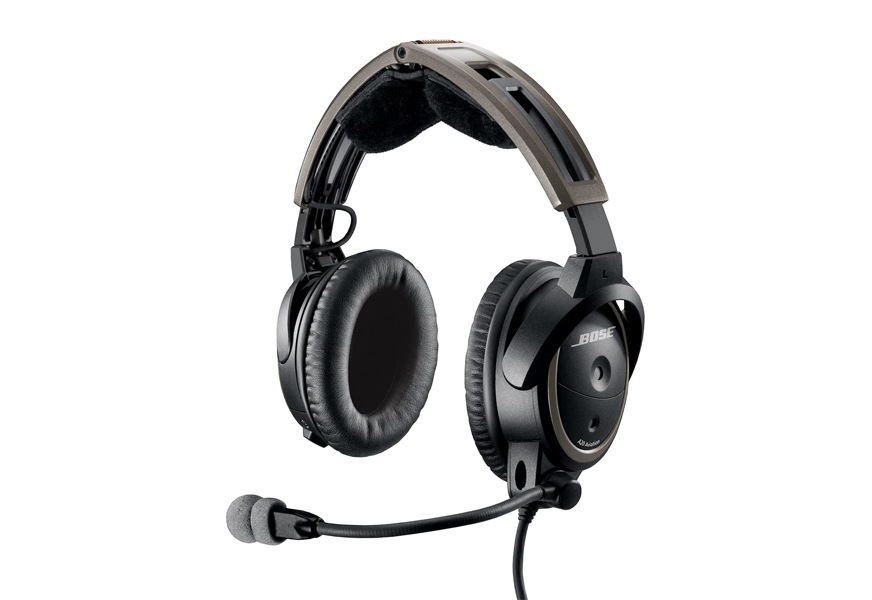 If you are looking for Bose noise-canceling headphones, this Bose A20 Aviation Headset with Bluetooth Dual Plug Cable will not disappoint. These high-quality headphones offer 30% greater active noise reduction than conventional aviation headsets with clear audio and active equalization. You can use them wired or wireless, so you connect to your tunes almost anywhere.
The headset offers unbeatable convenience with the customizable audio equalization control that allows you to mute an audio signal when a call or message comes in. They are comfortable to wear and easy to operate. You also get an in-line clothing clip and carrying case for the portable sound you will love to take with you everywhere.
Key Features:
30% greater active noise reduction
Wireless or wired connectivity technology
Ergonomic control module
Clear audio with active equalization
Customizable audio prioritization control
In-line clothing clip & carrying case
Specification:
Brand

Bose

Model

324843-3020

Weight

12 ounces
Bose L1 Pro8 Portable PA System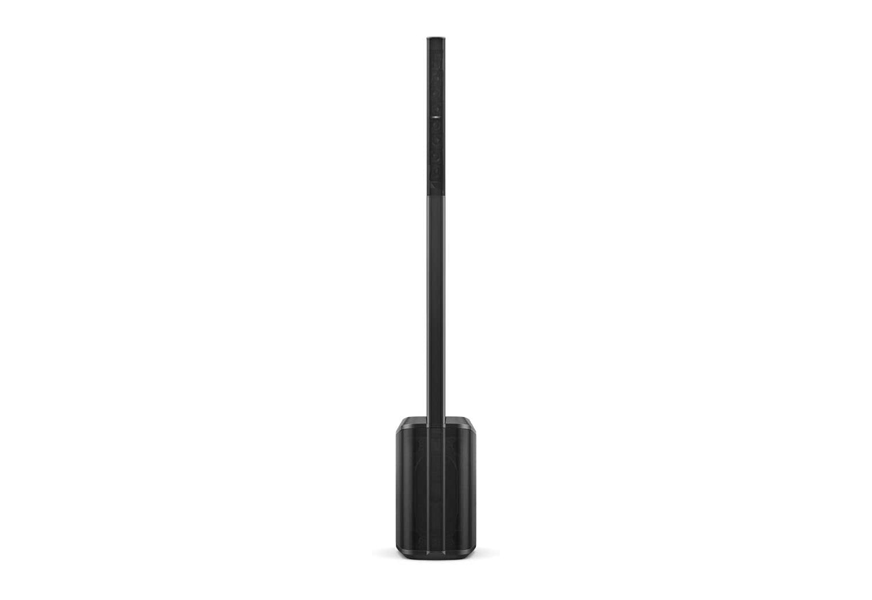 Move with the music and let the music move with you thanks to this Bose L1 Pro8 Portable PA System, a portable line array speaker packed with features for a truly immersive sound experience.
The premium L1 Pro8 delivers 180-degree horizontal sound coverage and is ideal for home entertainment and small venues such as restaurants and cafes. The integrated subwoofer with a RaceTrack driver delivers all the bass you want without a bulky unit taking up space. It also has integrated Bluetooth connectivity so you can tap into your favorite streaming services or connect to your favorite movies for a truly remarkable sound ecosystem.
Key Features:
Portable line array speaker
Integrated Bluetooth connectivity
Built-in mixer & wireless app control
Integrated racetrack subwoofer
8 articulated 2" neodymium drivers
Built-in three-channel mixer
Specification:
Brand

Bose

Model

840919-1100

Weight

47.7 pounds
Bose Product Buying Guide & FAQ
Types of Bose Products
Bose has an impressive collection of products designed using the latest technology. The range of products available is perfect for the audiophile who must have the best sound delivery systems and devices. While there are many Bose products to choose from, the main ones to look at are:
Headphones - When it comes to headphones, Bose has something for everyone. Whether you need a good headset to communicate with your business associates or you're a gaming enthusiast with a thirst for a realistic experience, Bose has the perfect headphones for you. With excellent sound quality, they are also incredibly comfortable and feature easy to use one-touch controls.
Speakers - Achieving at-home surround sound has been a standard objective for speaker companies ever since those enormous hi-fi systems started filling domestic spaces. While speakers have certainly gotten smaller, the sounds have gotten bigger and much clearer.
Bose speakers are among the best in the business, with a full range that reproduces the sounds you want in exceptional clarity and deep bass. Their range includes portable and wireless speakers as well as wired ones for home computers.
Bose speakers are compact, and they look great. Many also feature Bluetooth connectivity so you can connect them to your devices, TV, and computers. Watch movies with explosive sounds, play games, or listen to your favorite tunes. You can even control many models with voice commands and answer phone calls or text messages that come through your smartphone. You just can't beat that level of versatility and convenience.
Audio Sunglasses - Just when you thought you had everything, along came Bose audio sunglasses. These are the perfect gift for those who are frequently on the go but still insist on having the best sounds coming from their devices.
Bose audio sunglasses have built-in Bose speakers that deliver exceptionally great sounds. These Bose audio sunglasses are ideal for joggers and outdoor workers as the lenses protect from UVA & UVB rays without the need for separate headphones or earbuds.
Sleepbuds - Having trouble sleeping? Bose Sleepbuds may be the solution to the insomniac looking for a way to nod off to deep, rejuvenating sleep without pharmaceutical assistance.
Bose Sleepbuds fit neatly and comfortably in your ears, and you won't notice them or dislodge them while you turn in your sleep. You connect them to your smartphone or other devices, so tap into those calming sounds of nature and lull yourself into a deep sleep so you can wake up feeling like a titan.
Home Theaters - One of the best things about Bose's sound devices is their likability to one another. You can connect different speakers to your TV and other devices and create a home theater that will be the envy of your circle. Turn any spare room into a theater where movies, games, and concerts come to life.
You can also add some headphones or earbuds when you don't want to blast the sounds all over the neighborhood. Bose has everything you need to turn the drabbest room into a cinematic arena for home entertainment that is better than any cinema experience.
Headphones and Speakers Accessories - No matter what you need out of a sound system, Bose has the product for you. To ensure the best quality sound, combine your sophisticated Bose systems with only the best accessories. Headphones, speakers, and home theater systems are only as good as the cables and accessories you use to connect them. Bose has everything you need to ensure every product you have in the Bose family can be connected using accessories designed to match your Bose sound systems and devices perfectly.
Bose Product FAQ
Q: What products does Bose make?
A: Founded in 1964, Bose is best known for manufacturing audio systems and speakers. Their range of products includes home theater systems, audio systems, speakers, noise-canceling headphones, and other audio products. These audio products include wired and wireless products that can connect via Bluetooth connectivity.
Q: Why is Bose so expensive?
A: If you are looking for a top of a range of audio products, you can expect to pay a high price regardless of the brand. Cheap Bose products are often available, particularly when new Bose products hit the market.
The difference between Bose products is that their product variety is limited. Bose company focuses more on quality rather than quantity. Yes, many Bose products are considered expensive. Still, as they do not always dedicate unimaginable resources to advertising, you can be sure they divert the same resources to their products' research and development.
With Bose products, you may pay more, but the quality is worth it.
Q: Does Apple own bose?
A: No. Bose Corporation was established in 1964 by Amar Bose. There have been many negotiations with this world-renowned company, but Bose is still a privately owned company. For a while, Apple sold Bose products, but they stopped selling Bose products recently.
Q: What does Bose stand for?
A: The Bose Corporation owes its name to founder Amar Gopal Bose, an electrical and sound engineer, and an American entrepreneur. Bose was also a professor at the Massachusetts Institute of Technology (MIT) for several decades. He was the founder and chairman of Bose Corporation until his death in 2013.
Q: Where are Bose products made?
A: Bose manufactures many of its devices and parts in the United States. The US factory and headquarters are located in Framingham, Massachusetts, with other manufacturing locations, including Westborough, Massachusetts, and Stow, Massachusetts. There are also factories in Mexico, China, and Malaysia.
There is no denying that when it comes to audio products and systems. Bose has a selection that is quite impressive. This company has everything you need to put together a truly fantastic sound system. If you shop around, you may be able to find a few cheaper pieces. Still, if you are truly serious about your audio system, Bose has speakers, soundbars, headphones, and accessories for an exceptional audio system.
Sign Up Now
GET THE VERY BEST OF GEARHUNGRY STRAIGHT TO YOUR INBOX