Awesome Bose Products for 2021: Audio Excellence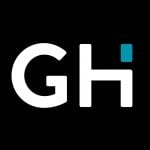 This product guide was written by GearHungry Staff
Last Updated
January 20, 2021
GearHungry Staff
GearHungry Staff posts are a compilation of work by various members of our editorial team. We update old articles regularly to provide you the most current information. You can learn more about our staff
here
.
GearHungry may earn a small commission from affiliate links in this article.
Learn more
Are you one of those people who love to experience music and other sounds in their purest, most unadulterated form? Then you're probably familiar with the term "audiophile." Reproducing perfect high-fidelity sounds is crucial to an audiophile, and it isn't just about listening to great tunes. Audiophiles also expect the best for the sound experience of movies, games, and pretty much anything the audiophile chooses to play. It's all about total immersion in crystal clear sound. That's what you'll find in this lineup of the best Bose sound products.
Bose is all about sound and is the reason it's popular with audiophiles worldwide — and is a venerable audio engineering veteran. We put some of the best Bose products on blast and put together an impressive selection so you too can immerse yourself in some mind-blowingly excellent sonic experiences.
The Best Bose Product
Bose Product Buying Guide & FAQ
Types of Bose Products
Bose has an impressive collection of products designed using the latest technology. The range of products available is perfect for the audiophile who must have the best sound delivery systems and devices. While there are many Bose products to choose from, the main ones to look at are:
Headphones - When it comes to headphones, Bose has something for everyone. Whether you need a good headset to communicate with your business associates or you're a gaming enthusiast with a thirst for a realistic experience, Bose has the perfect headphones for you. With excellent sound quality, they are also incredibly comfortable and feature easy to use one-touch controls.
Speakers - Achieving at-home surround sound has been a standard objective for speaker companies ever since those enormous hi-fi systems started filling domestic spaces. While speakers have certainly gotten smaller, the sounds have gotten bigger and much clearer.
Bose speakers are among the best in the business, with a full range that reproduces the sounds you want in exceptional clarity and deep bass. Their range includes portable and wireless speakers as well as wired ones for home computers.
Bose speakers are compact, and they look great. Many also feature Bluetooth connectivity so you can connect them to your devices, TV, and computers. Watch movies with explosive sounds, play games, or listen to your favorite tunes. You can even control many models with voice commands and answer phone calls or text messages that come through your smartphone. You just can't beat that level of versatility and convenience.
Audio Sunglasses - Just when you thought you had everything, along came Bose audio sunglasses. These are the perfect gift for those who are frequently on the go but still insist on having the best sounds coming from their devices.
Bose audio sunglasses have built-in Bose speakers that deliver exceptionally great sounds. These Bose audio sunglasses are ideal for joggers and outdoor workers as the lenses protect from UVA & UVB rays without the need for separate headphones or earbuds.
Sleepbuds - Having trouble sleeping? Bose Sleepbuds may be the solution to the insomniac looking for a way to nod off to deep, rejuvenating sleep without pharmaceutical assistance.
Bose Sleepbuds fit neatly and comfortably in your ears, and you won't notice them or dislodge them while you turn in your sleep. You connect them to your smartphone or other devices, so tap into those calming sounds of nature and lull yourself into a deep sleep so you can wake up feeling like a titan.
Home Theaters - One of the best things about Bose's sound devices is their likability to one another. You can connect different speakers to your TV and other devices and create a home theater that will be the envy of your circle. Turn any spare room into a theater where movies, games, and concerts come to life.
You can also add some headphones or earbuds when you don't want to blast the sounds all over the neighborhood. Bose has everything you need to turn the drabbest room into a cinematic arena for home entertainment that is better than any cinema experience.
Headphones and Speakers Accessories - No matter what you need out of a sound system, Bose has the product for you. To ensure the best quality sound, combine your sophisticated Bose systems with only the best accessories. Headphones, speakers, and home theater systems are only as good as the cables and accessories you use to connect them. Bose has everything you need to ensure every product you have in the Bose family can be connected using accessories designed to match your Bose sound systems and devices perfectly.
Bose Product FAQ
Q: What products does Bose make?
A: Founded in 1964, Bose is best known for manufacturing audio systems and speakers. Their range of products includes home theater systems, audio systems, speakers, noise-canceling headphones, and other audio products. These audio products include wired and wireless products that can connect via Bluetooth connectivity.
Q: Why is Bose so expensive?
A: If you are looking for a top of a range of audio products, you can expect to pay a high price regardless of the brand. Cheap Bose products are often available, particularly when new Bose products hit the market.
The difference between Bose products is that their product variety is limited. Bose company focuses more on quality rather than quantity. Yes, many Bose products are considered expensive. Still, as they do not always dedicate unimaginable resources to advertising, you can be sure they divert the same resources to their products' research and development.
With Bose products, you may pay more, but the quality is worth it.
Q: Does Apple own bose?
A: No. Bose Corporation was established in 1964 by Amar Bose. There have been many negotiations with this world-renowned company, but Bose is still a privately owned company. For a while, Apple sold Bose products, but they stopped selling Bose products recently.
Q: What does Bose stand for?
A: The Bose Corporation owes its name to founder Amar Gopal Bose, an electrical and sound engineer, and an American entrepreneur. Bose was also a professor at the Massachusetts Institute of Technology (MIT) for several decades. He was the founder and chairman of Bose Corporation until his death in 2013.
Q: Where are Bose products made?
A: Bose manufactures many of its devices and parts in the United States. The US factory and headquarters are located in Framingham, Massachusetts, with other manufacturing locations, including Westborough, Massachusetts, and Stow, Massachusetts. There are also factories in Mexico, China, and Malaysia.
There is no denying that when it comes to audio products and systems. Bose has a selection that is quite impressive. This company has everything you need to put together a truly fantastic sound system. If you shop around, you may be able to find a few cheaper pieces. Still, if you are truly serious about your audio system, Bose has speakers, soundbars, headphones, and accessories for an exceptional audio system.
Sign Up Now
GET THE VERY BEST OF GEARHUNGRY STRAIGHT TO YOUR INBOX